The house is filled with decorations and the good smells of baking. Old and young alike have a sparkle in their eye, with secrets of the knowledge of presents to be unwrapped. Will Kit like her hand knit scarf? Will Grandpa like the Christmas cake? Did Tía Meli put in enough rum? teehee! Just kidding!
I am so excited I can hardly type! But, as your ace reporter, I have taken some photos and want to share what is going on around here.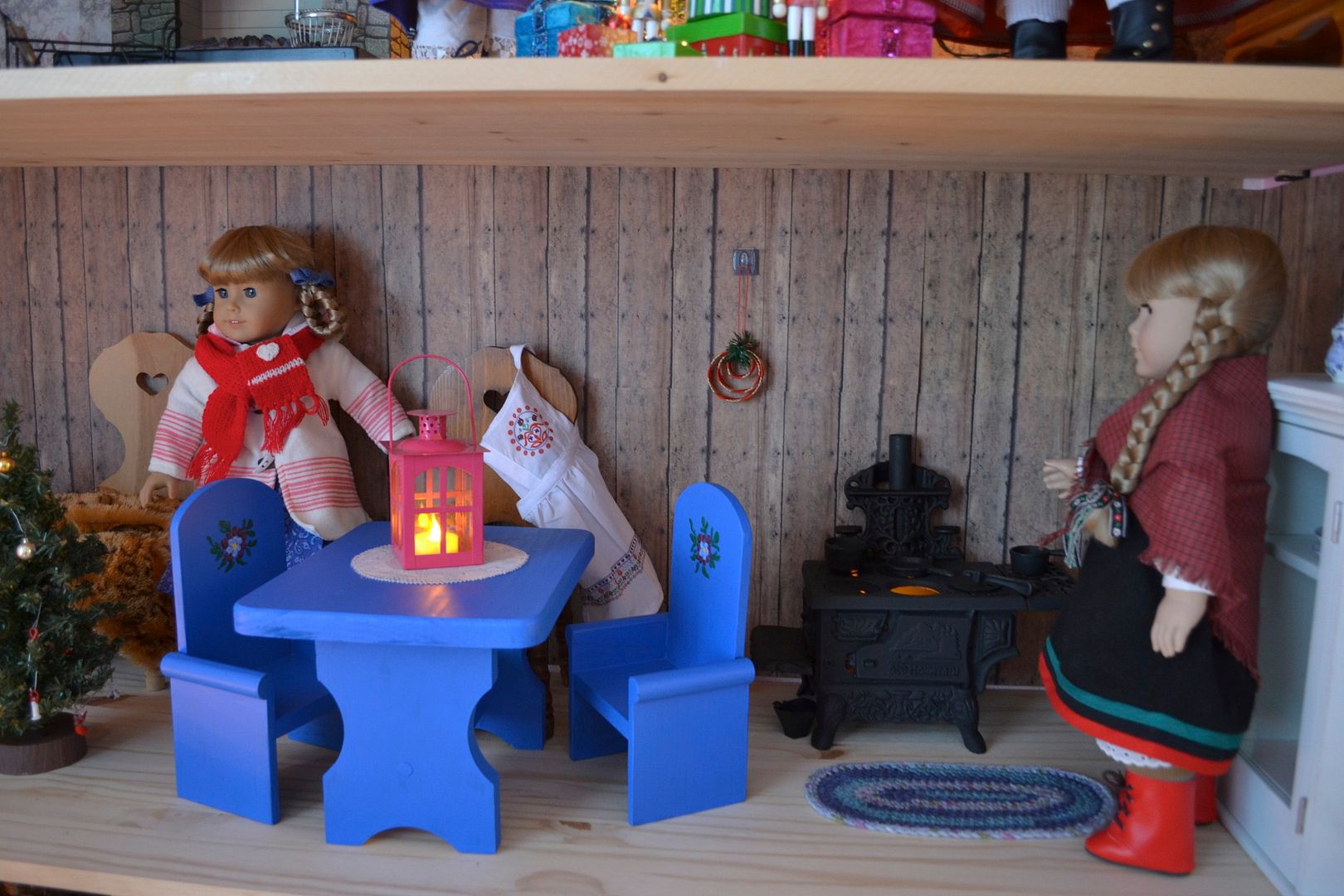 Greta has the stove going in the Larson cabin, keeping things warm and to finish a little baking. She makes wonderful Pepparkakor, which are crisp, thin gingersnaps from Sweden, that she cuts out in heart and flower shapes.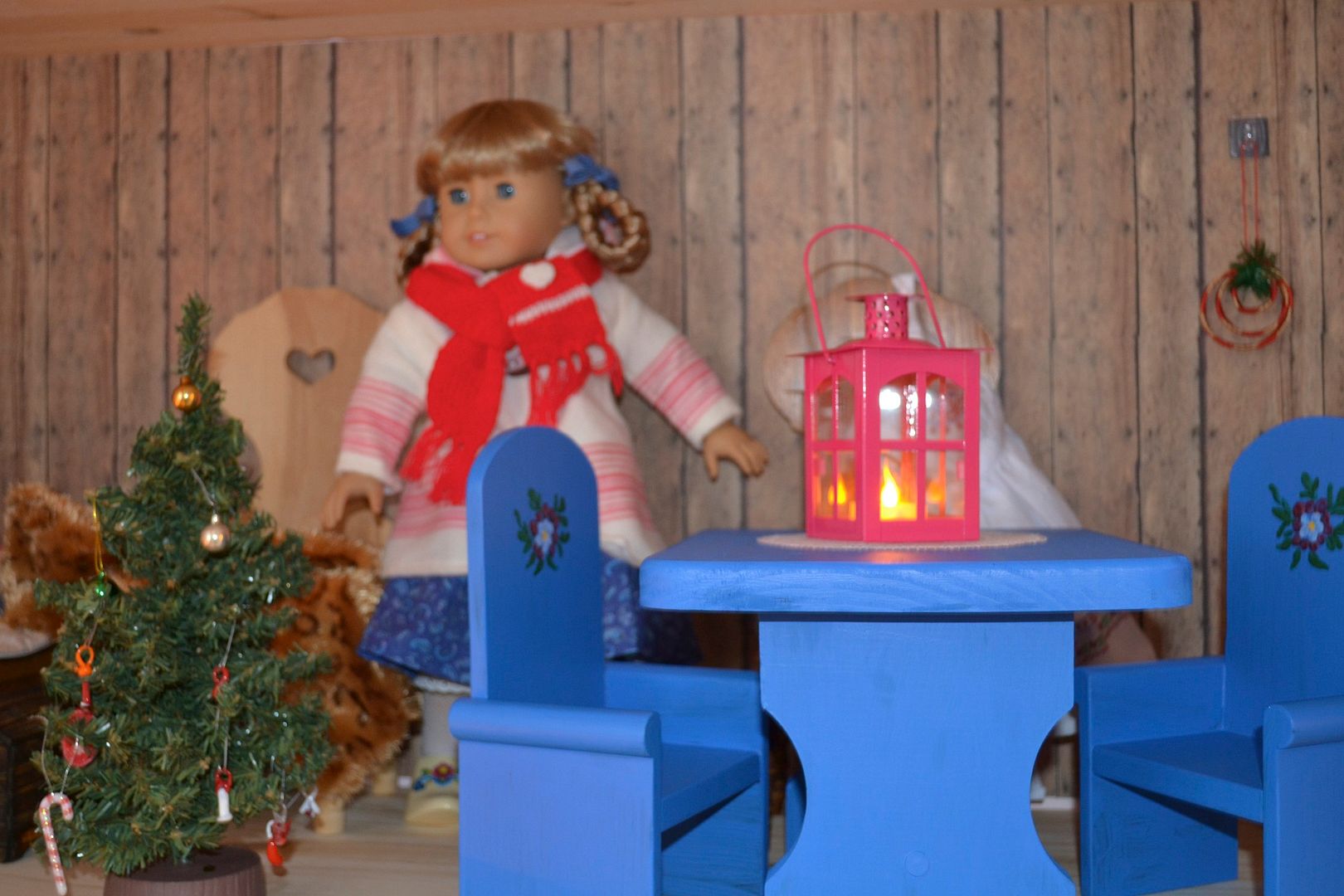 Kirsten just came in with a lovely tree and is starting to decorate it.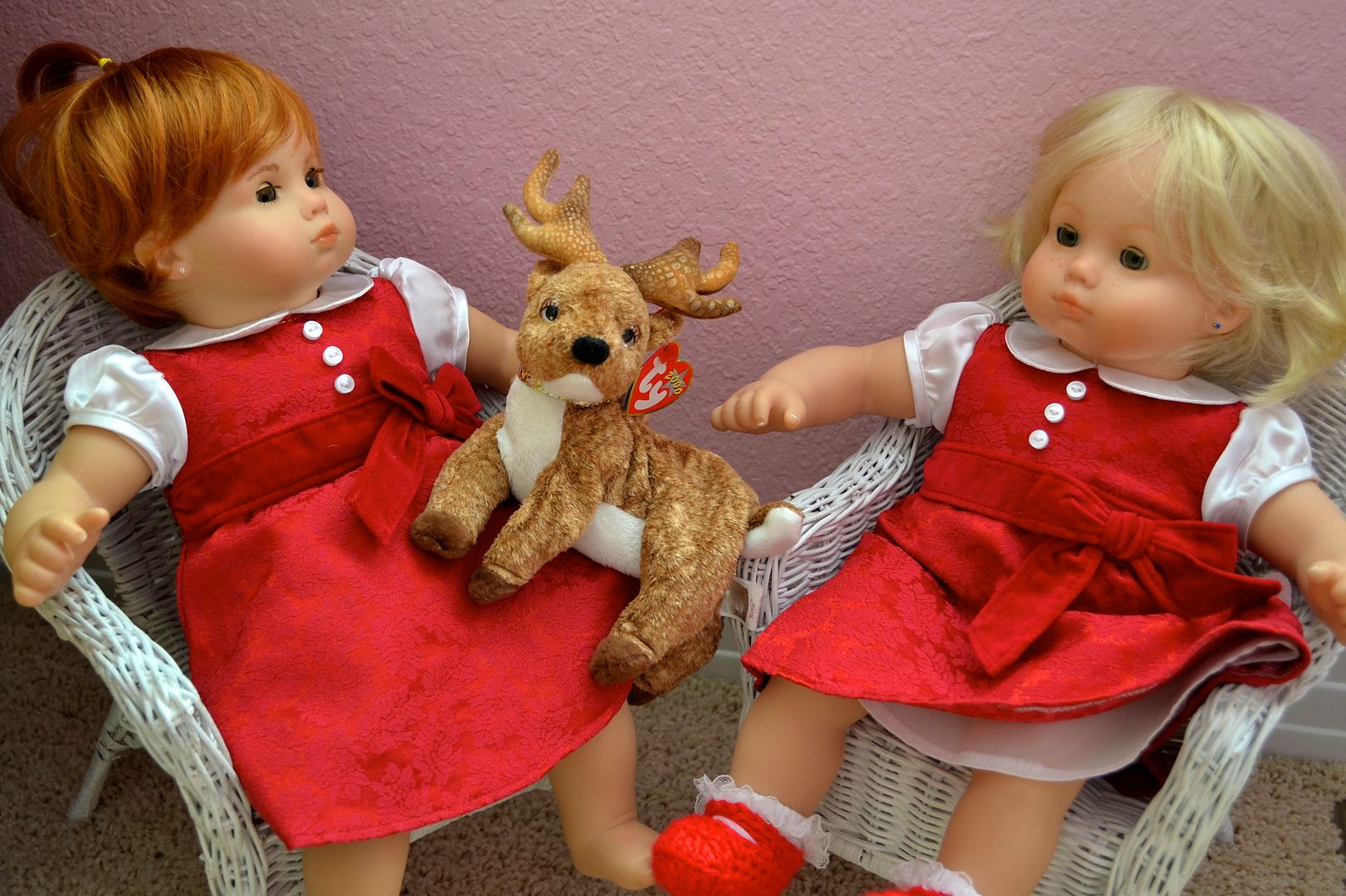 Carol Ann and Kelly sat still for a few seconds so I could snap a photo of them in their Christmas dresses. Okay, all done babies!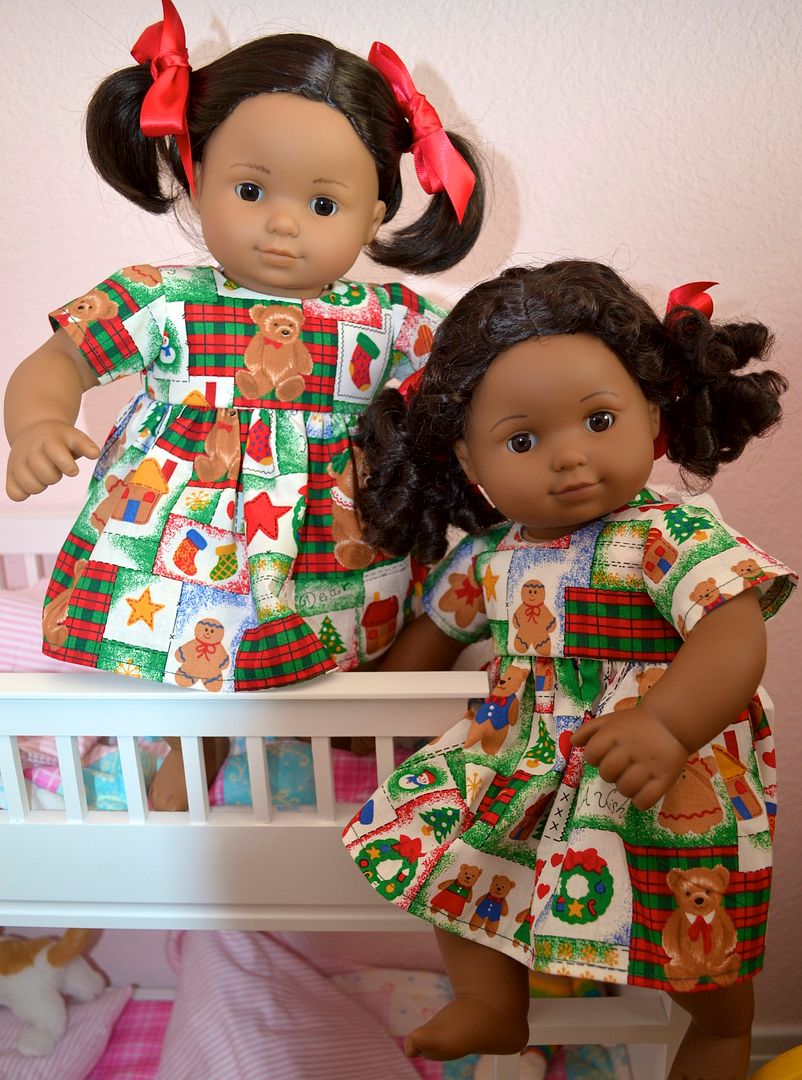 Little Leticia and Latonda are hard to keep still as well. They know "Sannty Claus" is coming tonight!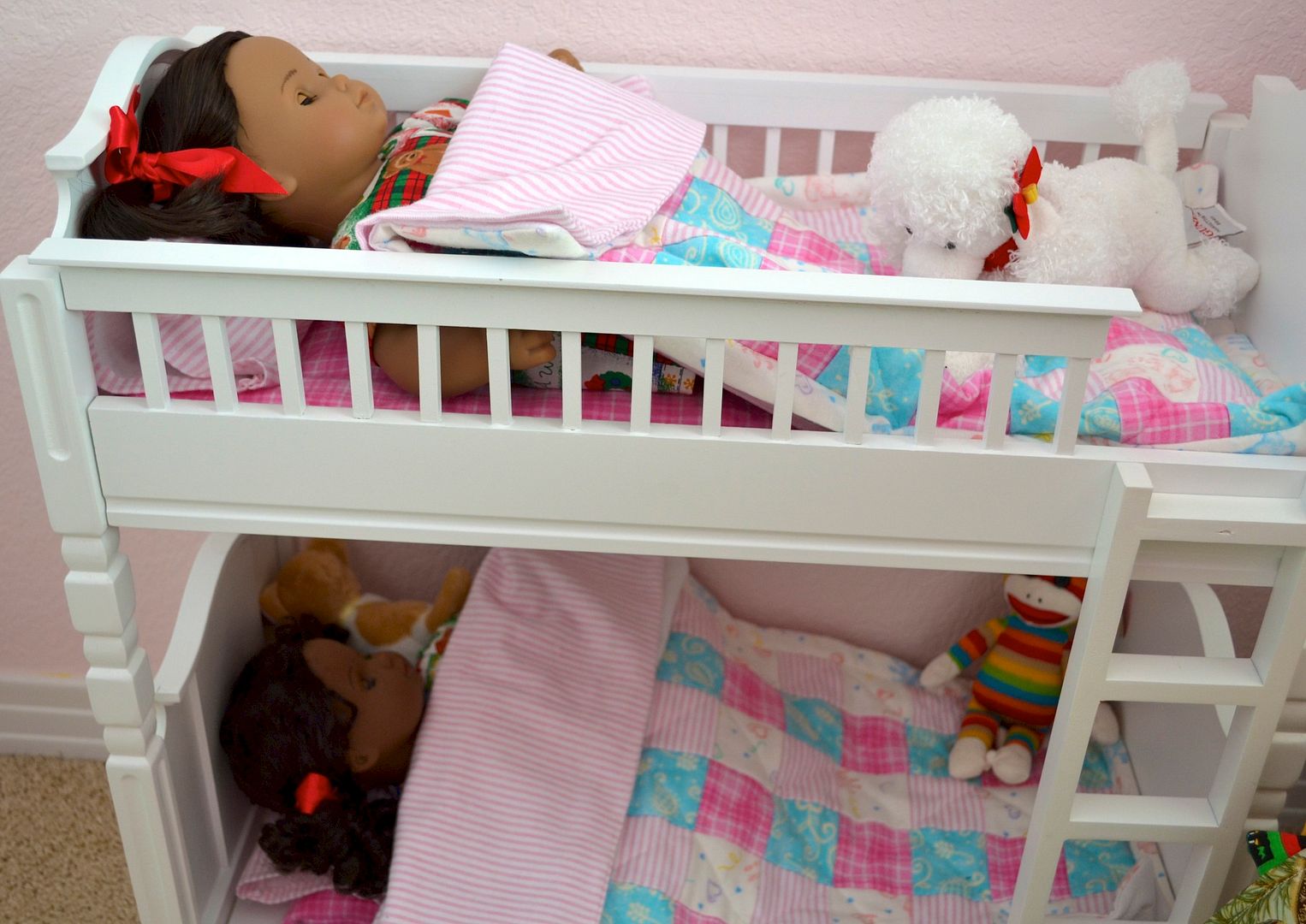 Nap time! Yay! Peace and quiet for a little while. ;)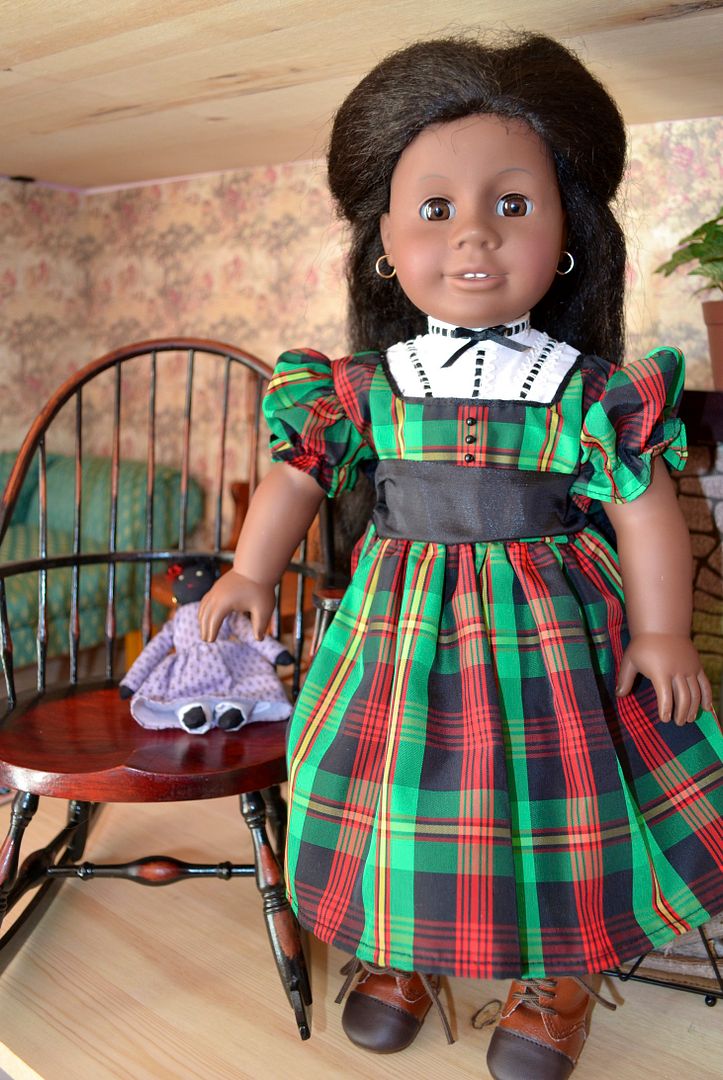 I visited some other parts of Pleasant View Doll Town and took photos of Anya in her Christmas dress.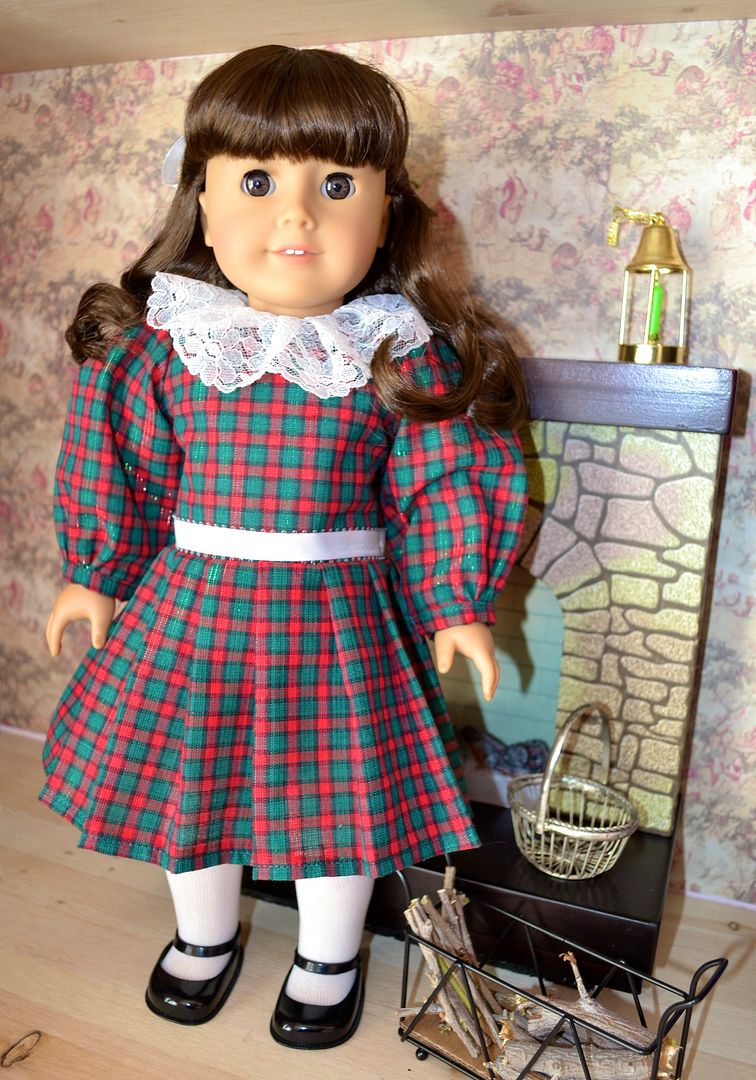 And, here is Amanda in her new dress that Tía Meli just finished. Amanda was a little worried it would not be done by Christmas and she would have to wear one that was old and too small!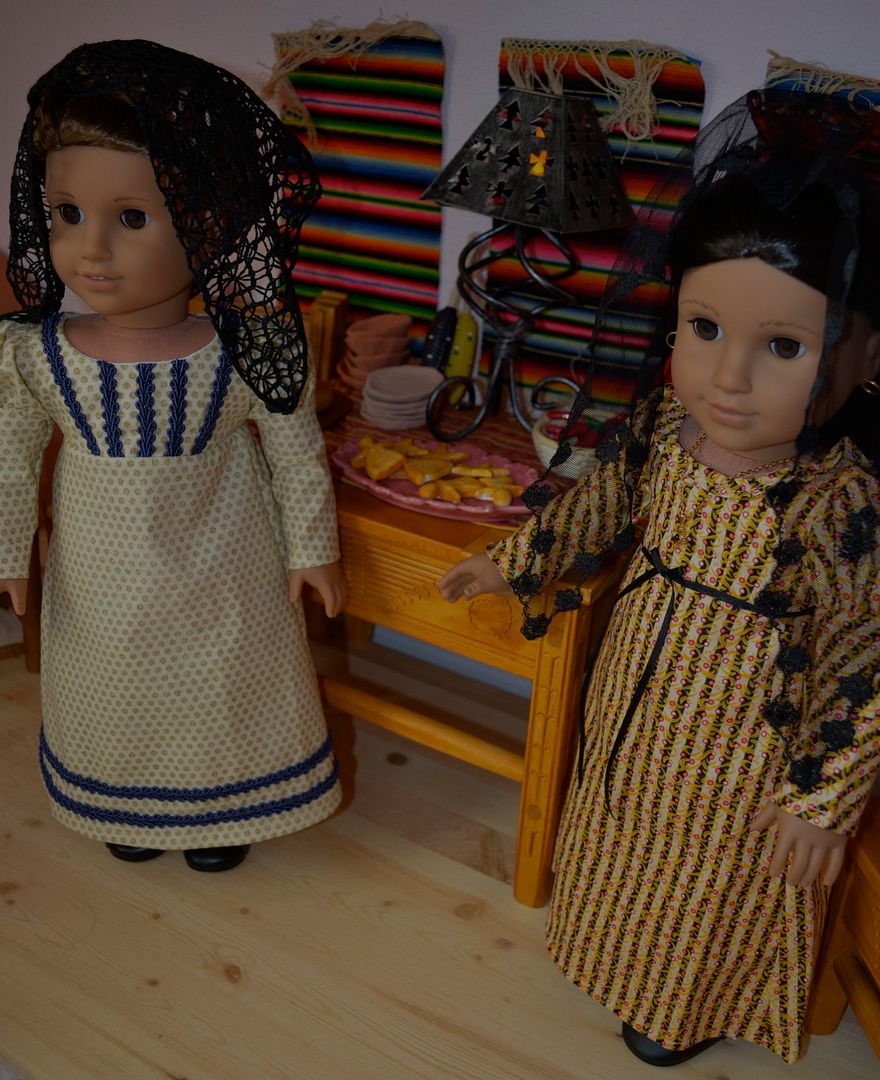 Josefina and Esperanza are ready for midnight mass. After that they will eat the biscochitos, a yummy sugar cookie, that they just finished baking.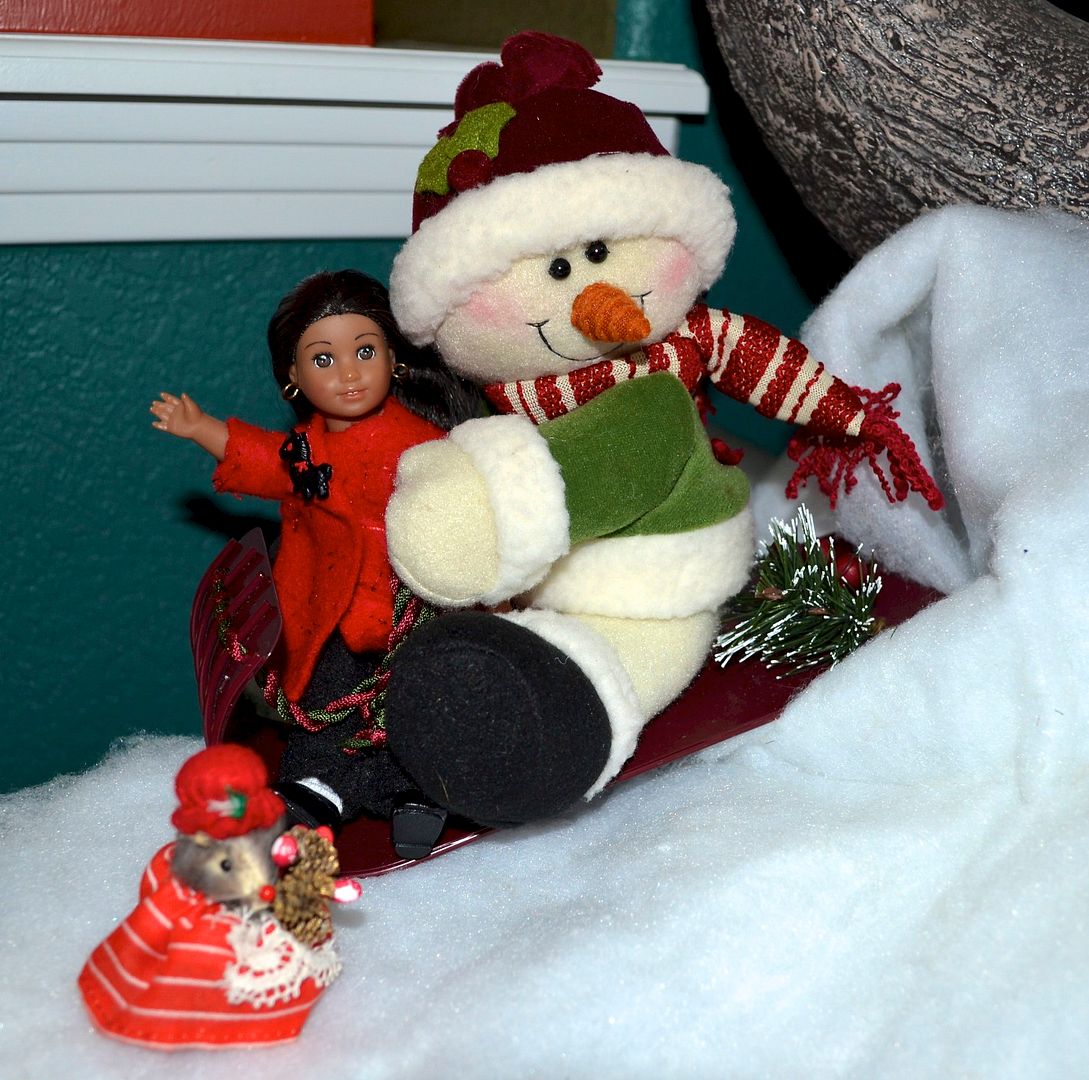 Fina is out sledding with her new snowman friend. I liked this photo and turned it into a Christmas card.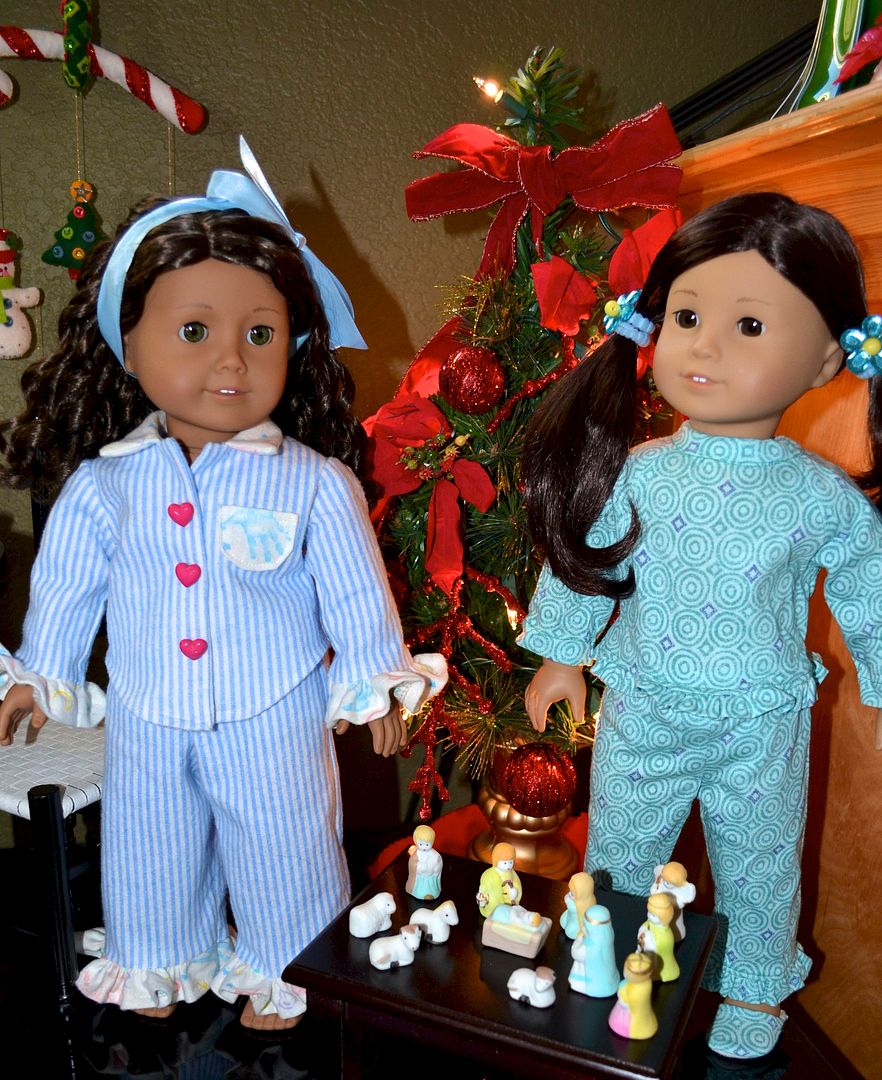 AND... last, but not least, here are Clara and I by the Christmas tree. We have just put on our pajamas and are ready for bed. I want to go to bed early so tomorrow will come quickly. But, I don't know if I can sleep. I hope I can stay awake long enough to hear the jingle of sleigh bells and the merry "HO HO HO" of Santa Claus, but I never can. Don't forget to leave him some milk and cookies!
MERRY CHRISTMAS TO ALL MY FRIENDS!
~ Kiki