Hi Everyone! Here are Emi and I at our campsite way up in the mountains. We followed a river that went up a canyon to get here.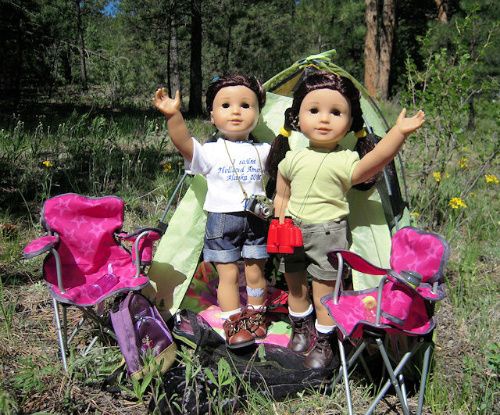 Don't we look a lot alike? Everyone says so. I have yellow ties in my hair and Emi has blue. Tía said we had to put the rainfly over the tent just in case.
We went hiking everyday.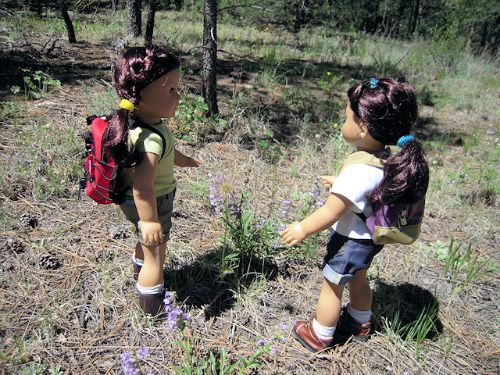 And we got to eat yummy food.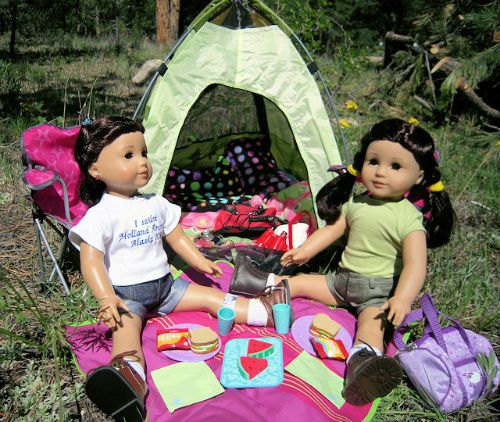 I'll post a few more pics later.