Yay! Today was warm and sunny and perfect for playing outside in the mountains where there is plenty of snow. We bundled up and grabbed skis, sleds and snowboards for some winter fun.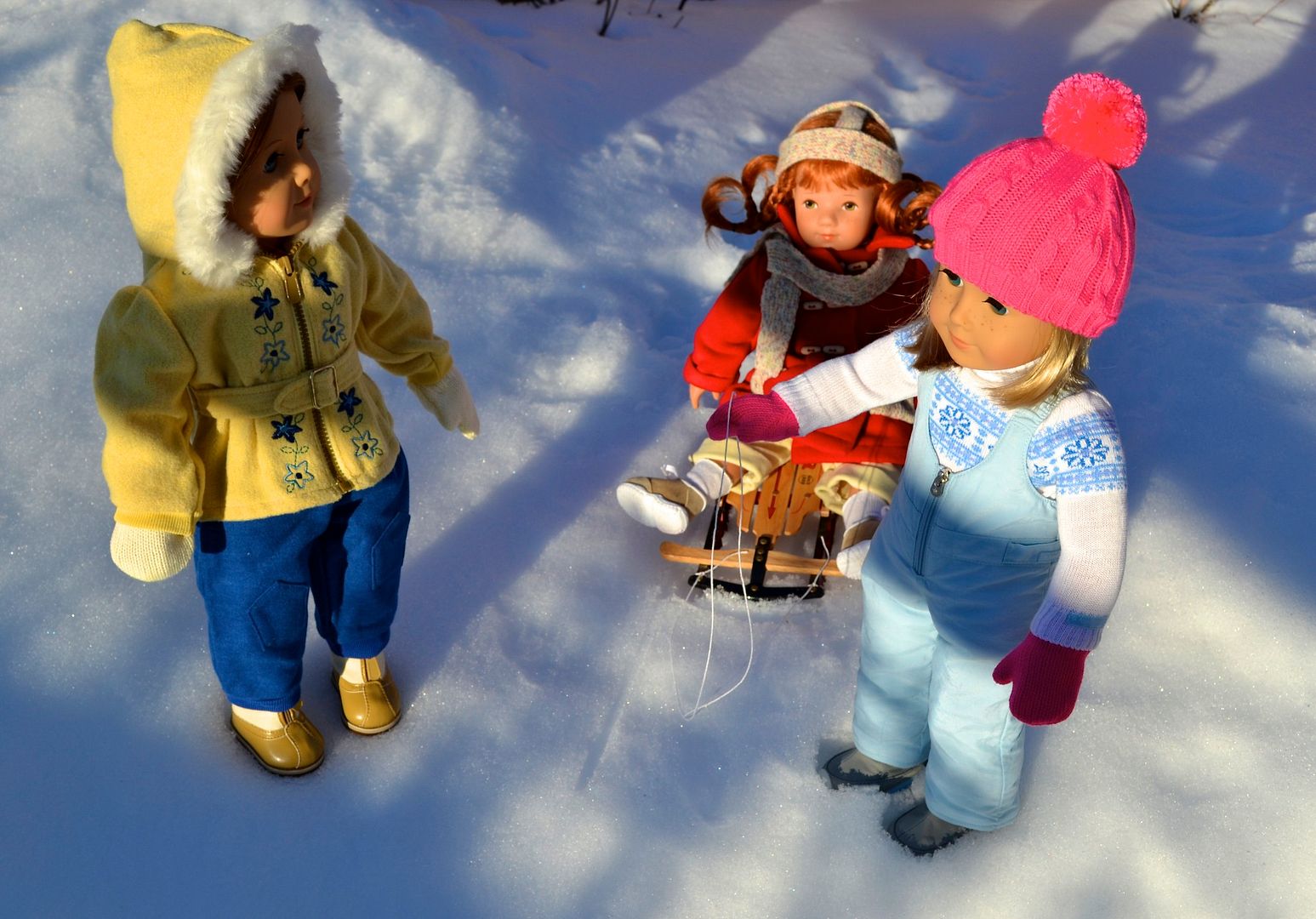 Aleah and Emily took turns pulling Pippa on the sled.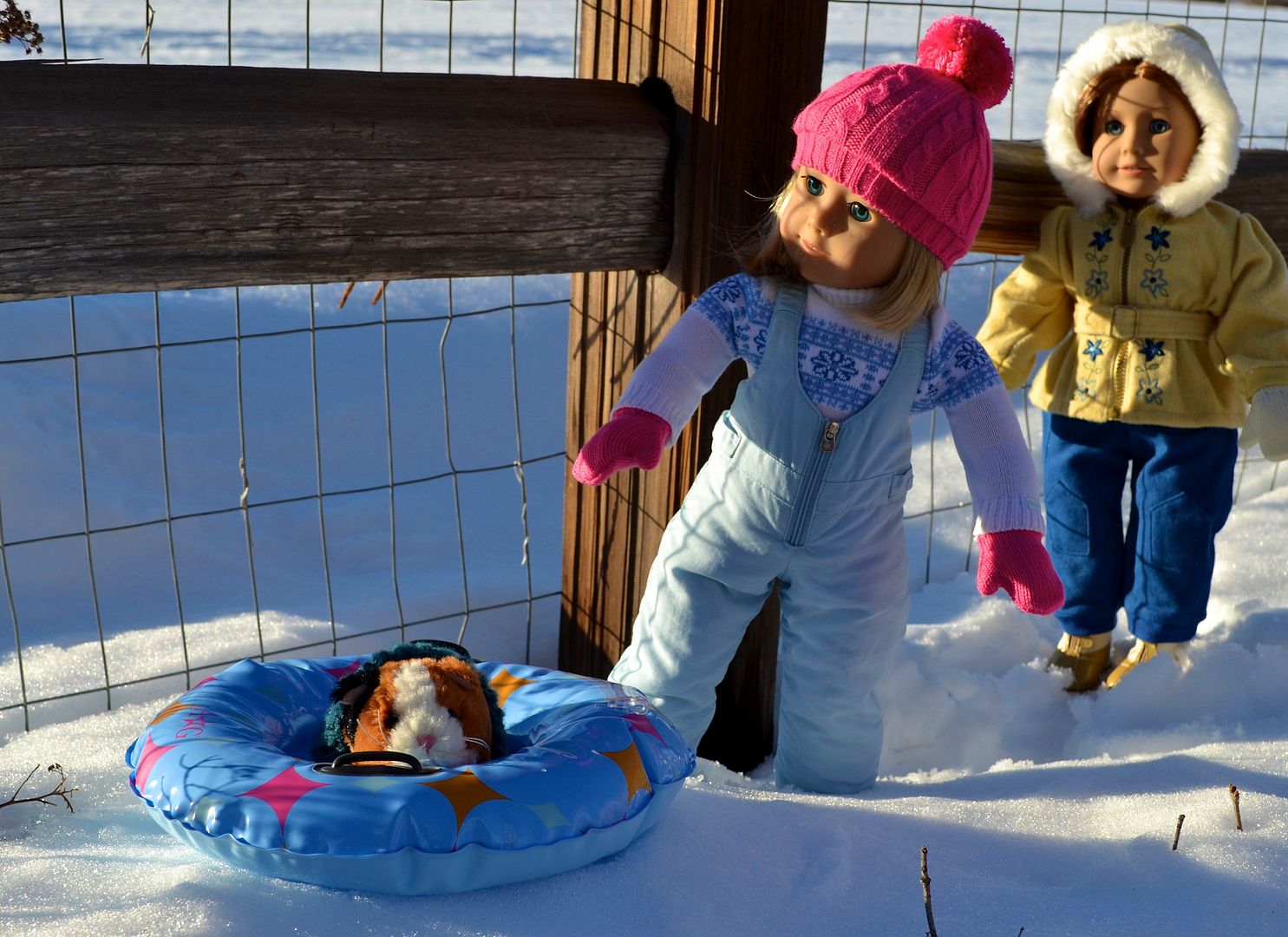 Then the guinea pig got a ride, too!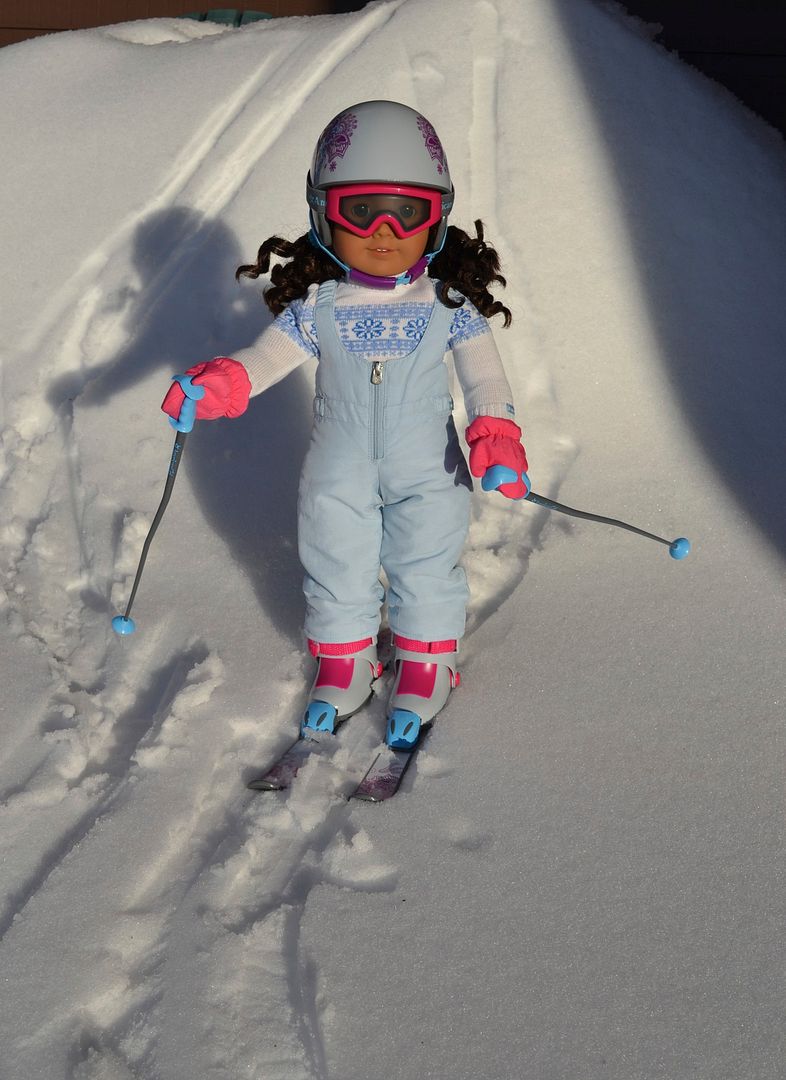 Clara hit the slopes right away. She is an expert skier!
I'm a snowboarder, and not an expert. lol Whoops!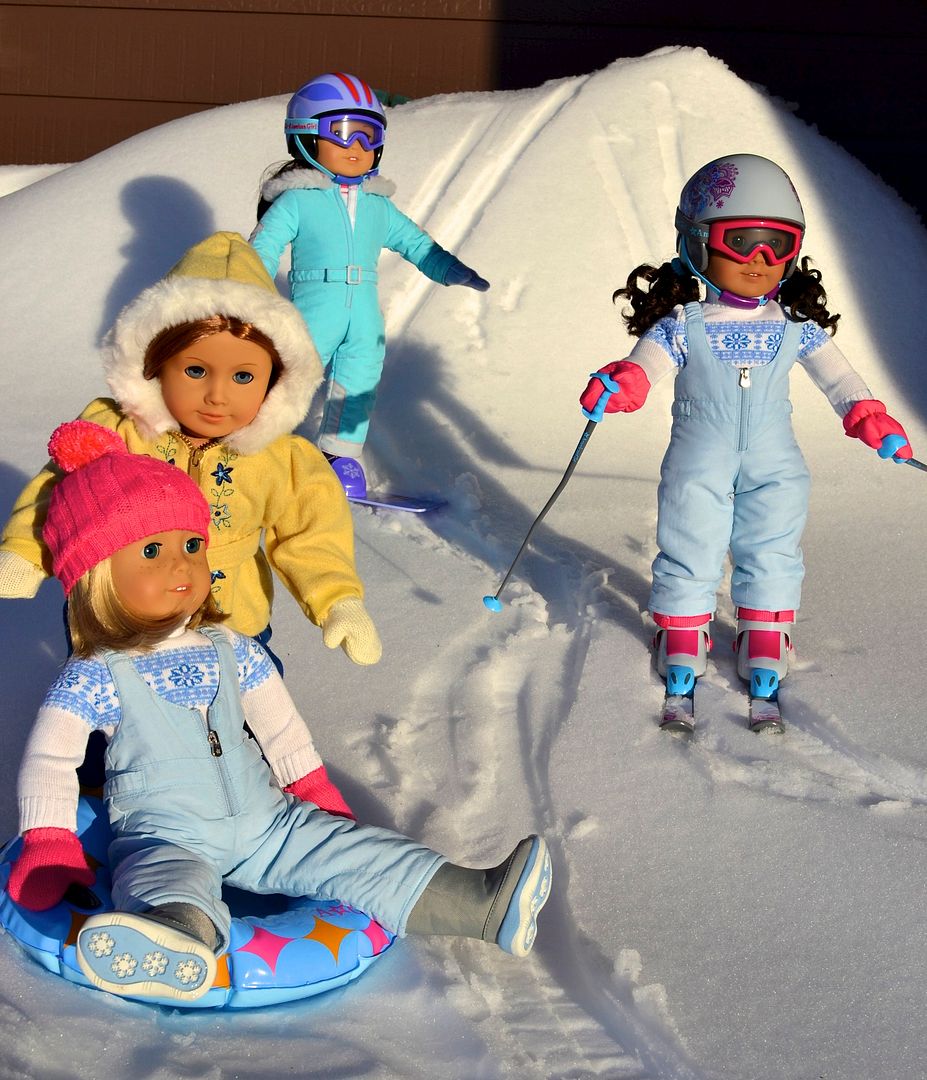 It's hard to stop when we are having so much fun, but the sun was getting lower in the sky and it was time to go home.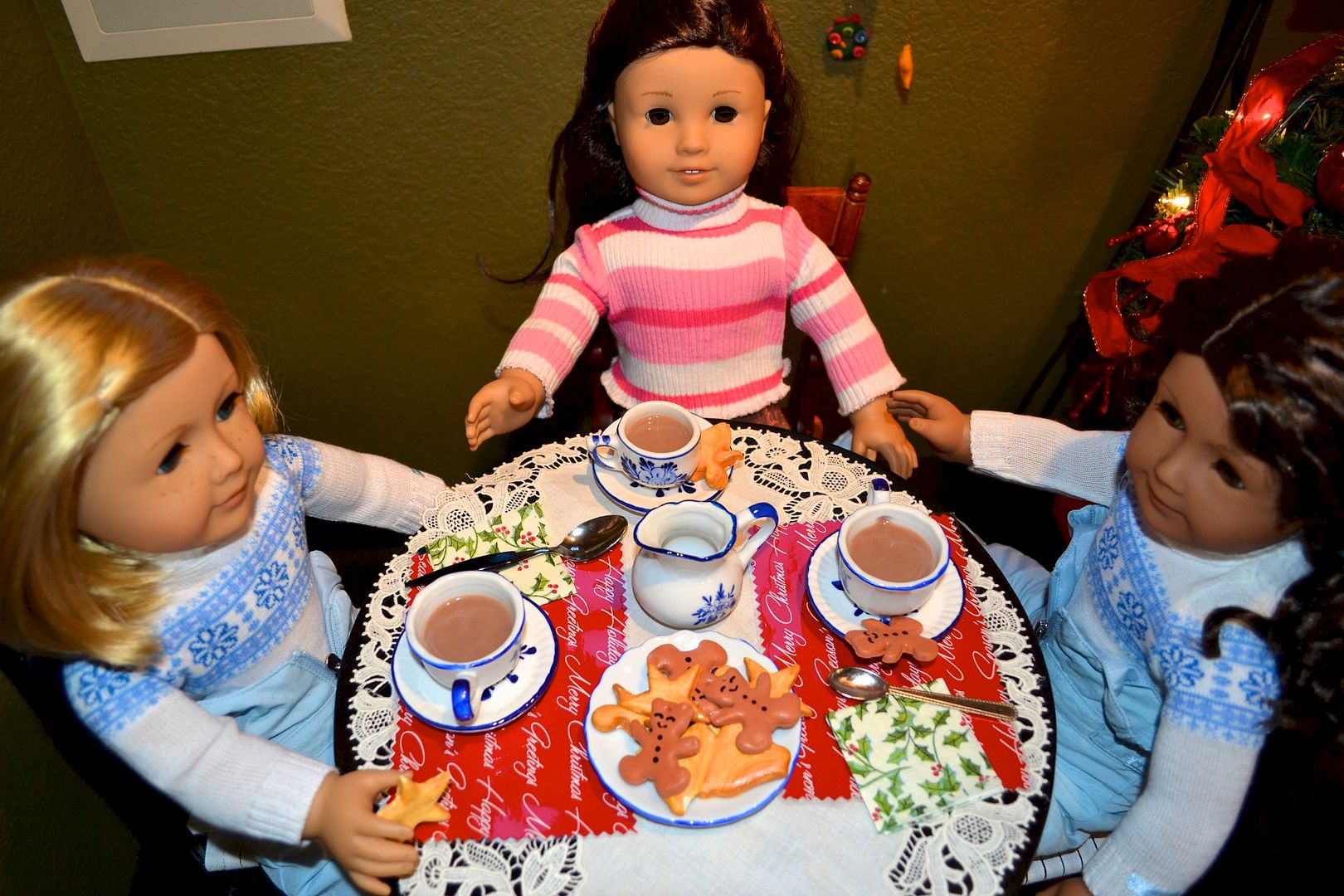 But, that wasn't all bad because we got hot cocoa and cookies when we returned. Yummy!
I love snow! What are your favorite things to do in the snow?
Hugs,
~ Kiki