Today is typical of our crazy weather. A warm wind came through and the snow evaporated, but don't worry, there is still some up in the higher mountains.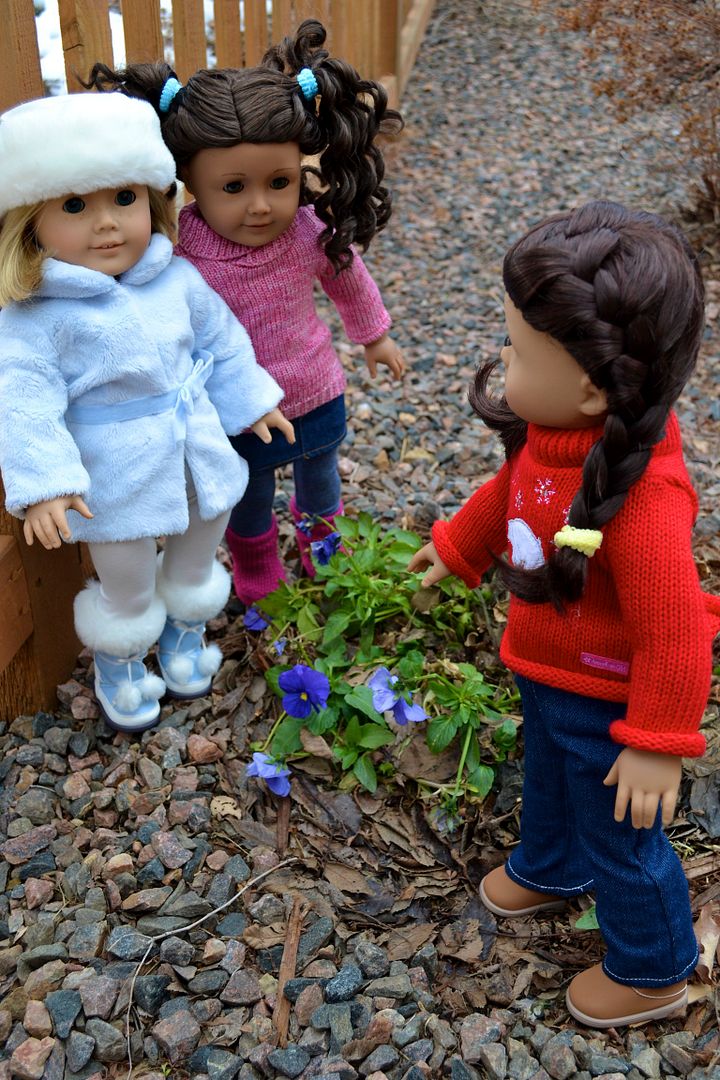 Kit, Clara and I went out to play and look what we found!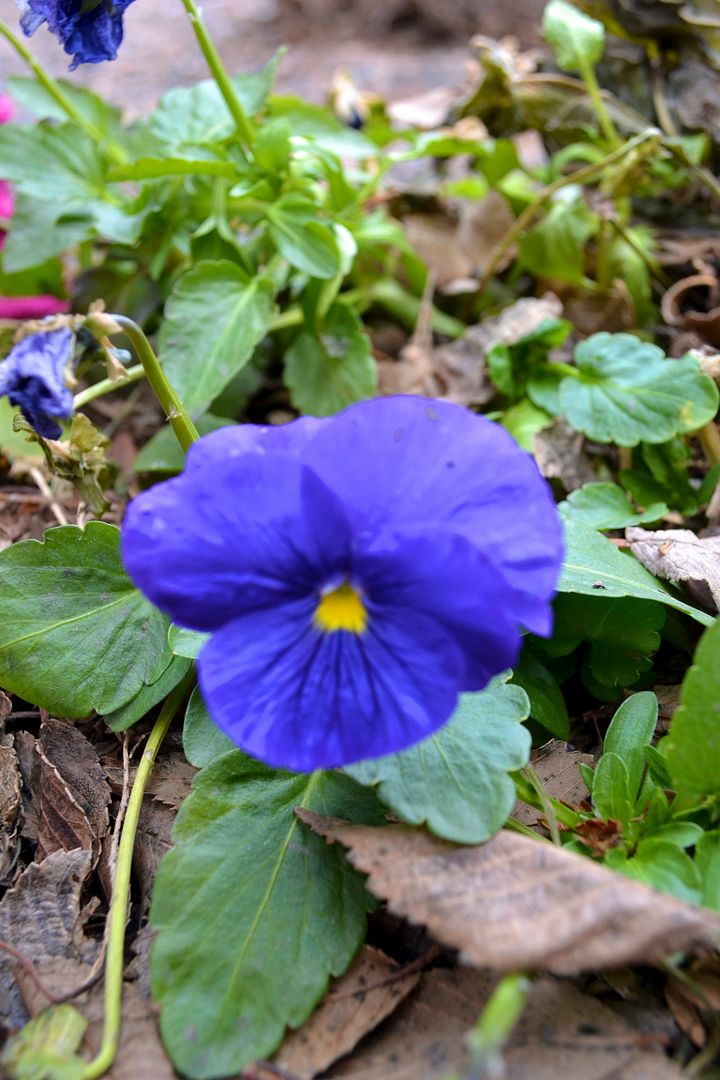 It's so fun to have flowers bloom in December right after a white Christmas!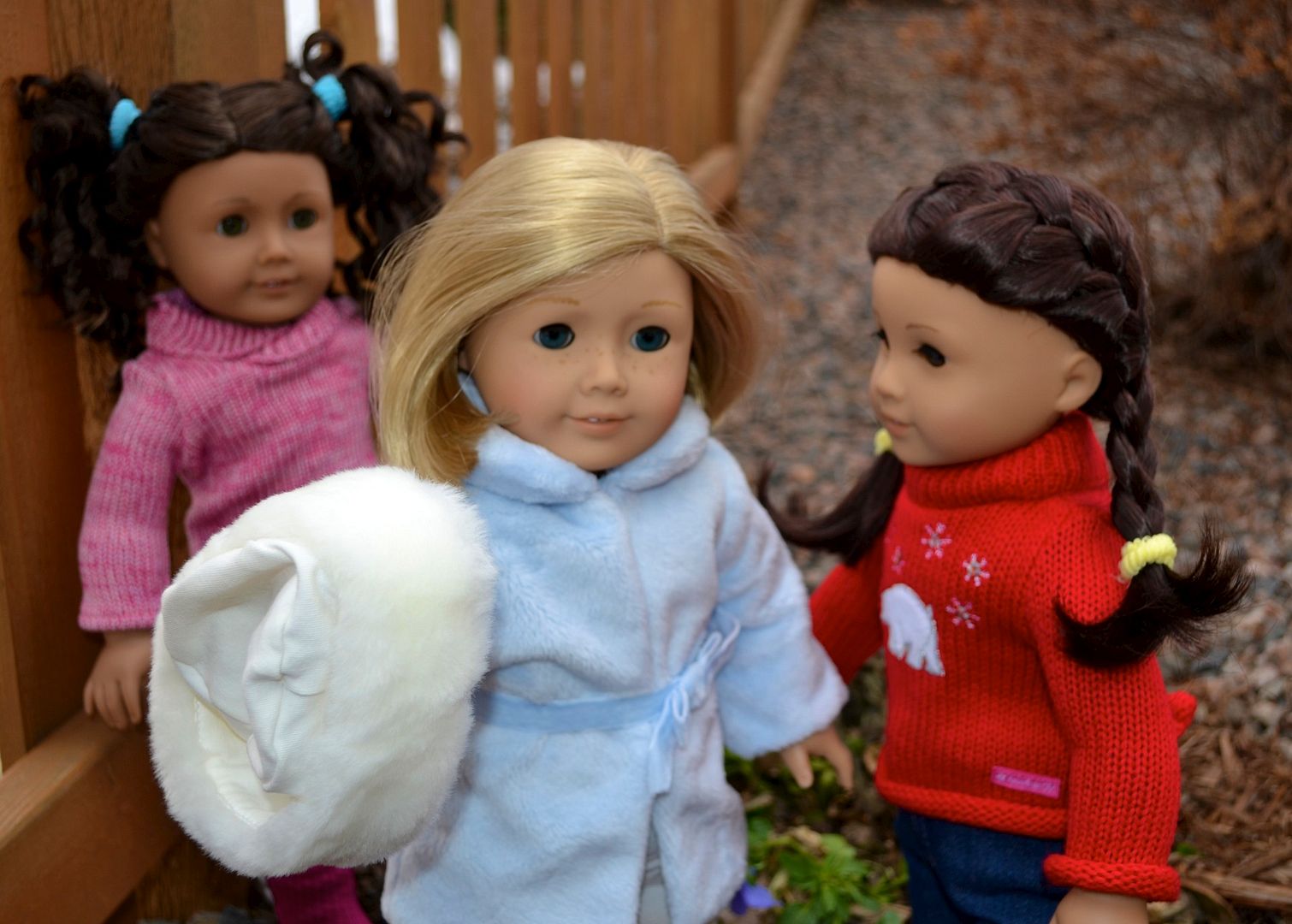 Kit complained, "I"m hot!" I told her she was way overdressed, so no wonder!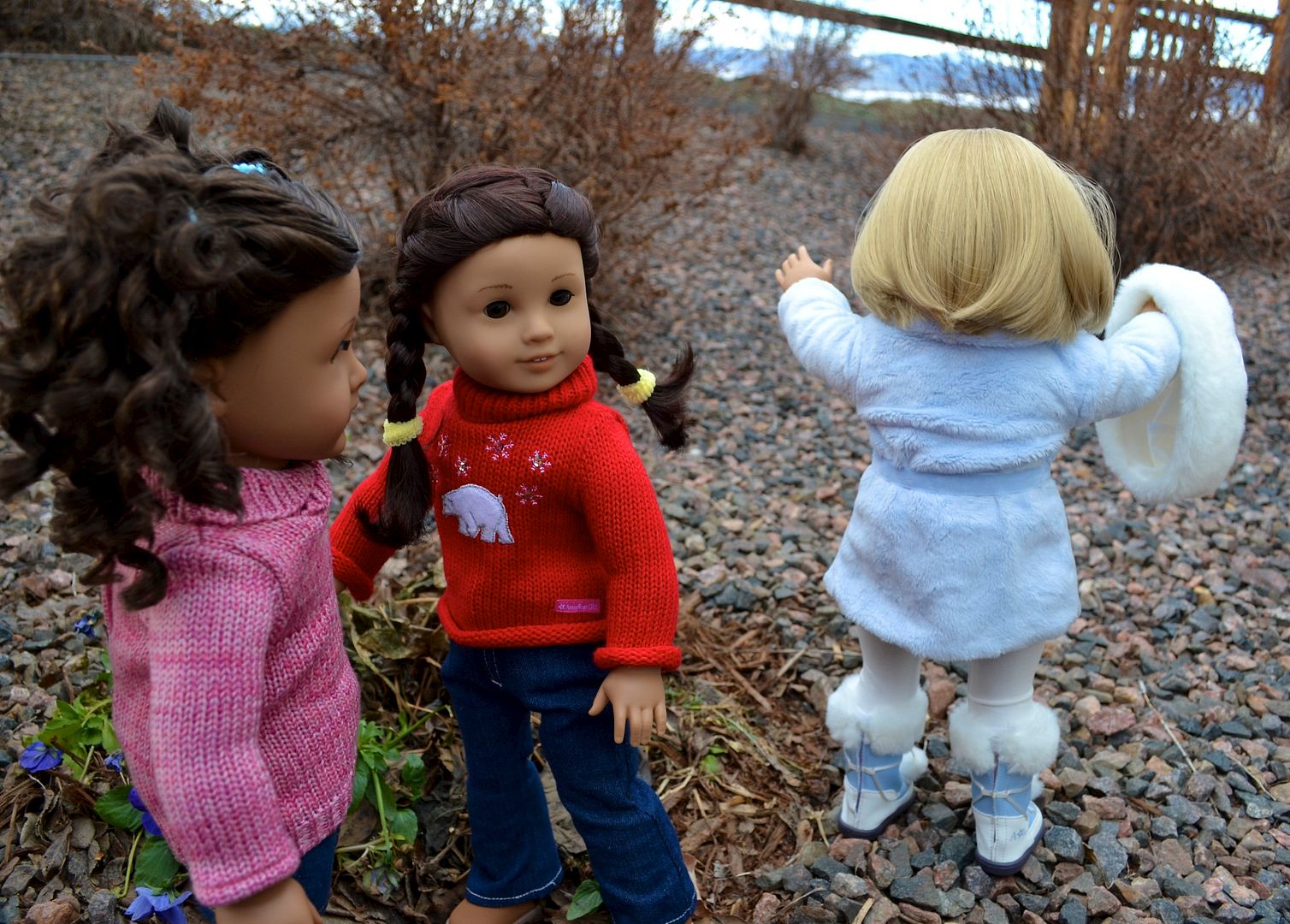 She headed back in to change, saying, "How was I supposed to know it got warm all of a sudden. Last time I was out here I was sledding!"
Yep! That's our crazy weather. What's it like where you live?
Hugs,
Kiki