Hello, dear friends! Are you as busy as I am right now? I am finishing up school work so I can enjoy my holiday break, and helping Our Person with all facets of Christmas Time! We have have been making decorations, baking cookies, and crafting gifts and every day is filled with music and laughter. I do love this time of year. Everyone seems to be in a jolly, good mood and there is definitely a special feeling of excitement in the air.
Today we learned about something special that fits right in with this magical time of year. An 81 year old woman who lives in a tiny house in a small town has a favorite Christmas book called "Mr. Willowby's Christmas Tree." She has been reading that book, which is
supposed
to be for children, every year since it was published a long time ago. She recreates the story on her front yard and naturally Tía Meli wanted to see it as soon as she heard about it. So, Clara and I hopped in the car with her and we went right out to see the display.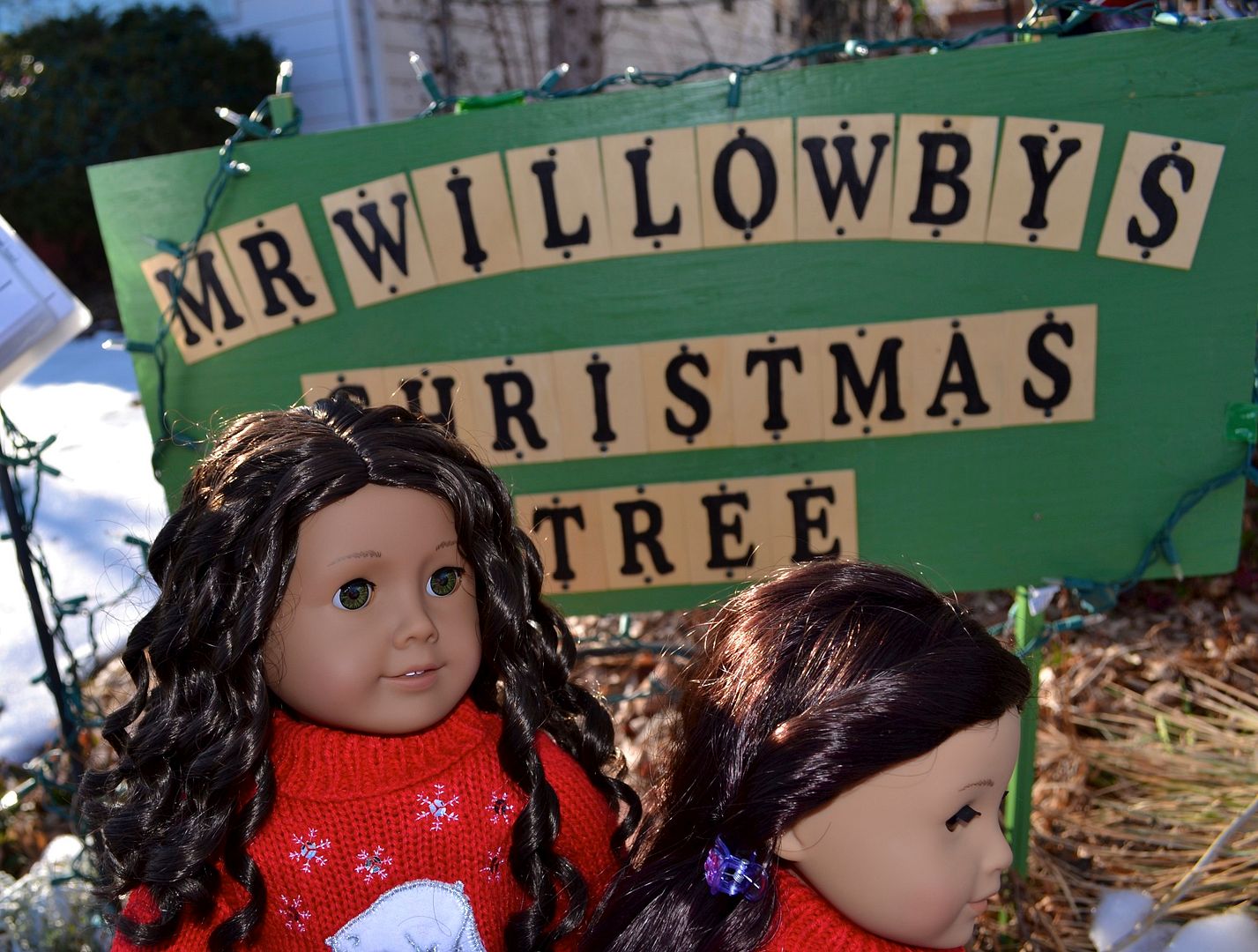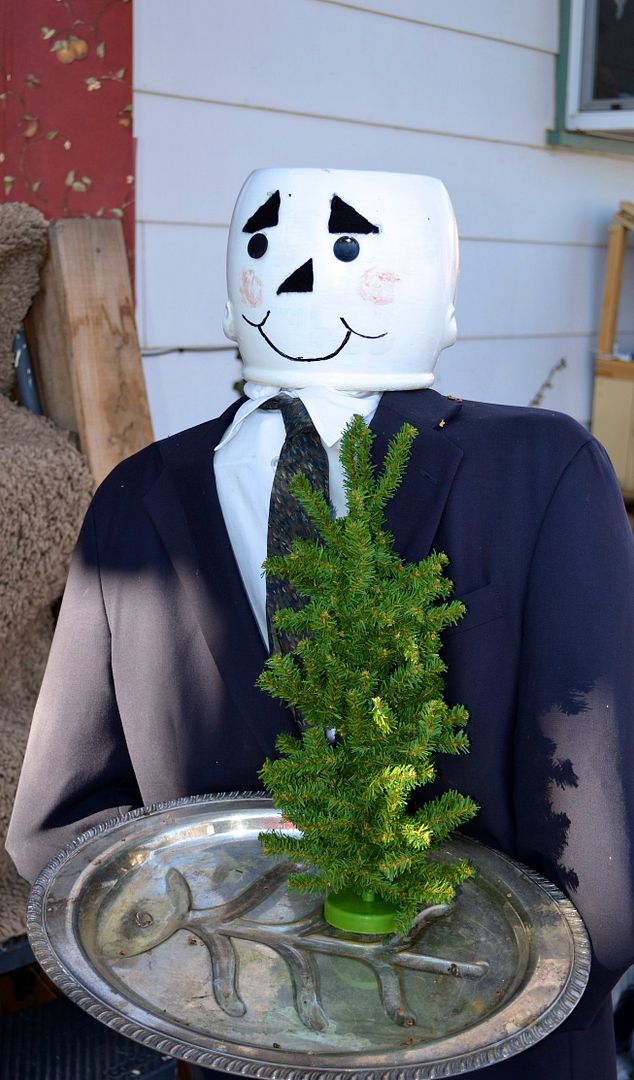 The story is about a man named Mr. Willowby who orders a tree that turns out to be much too tall for his parlor. He asks the butler to chop off the top to make it fit, and the butler decides to give the extra bit of tree to the maid.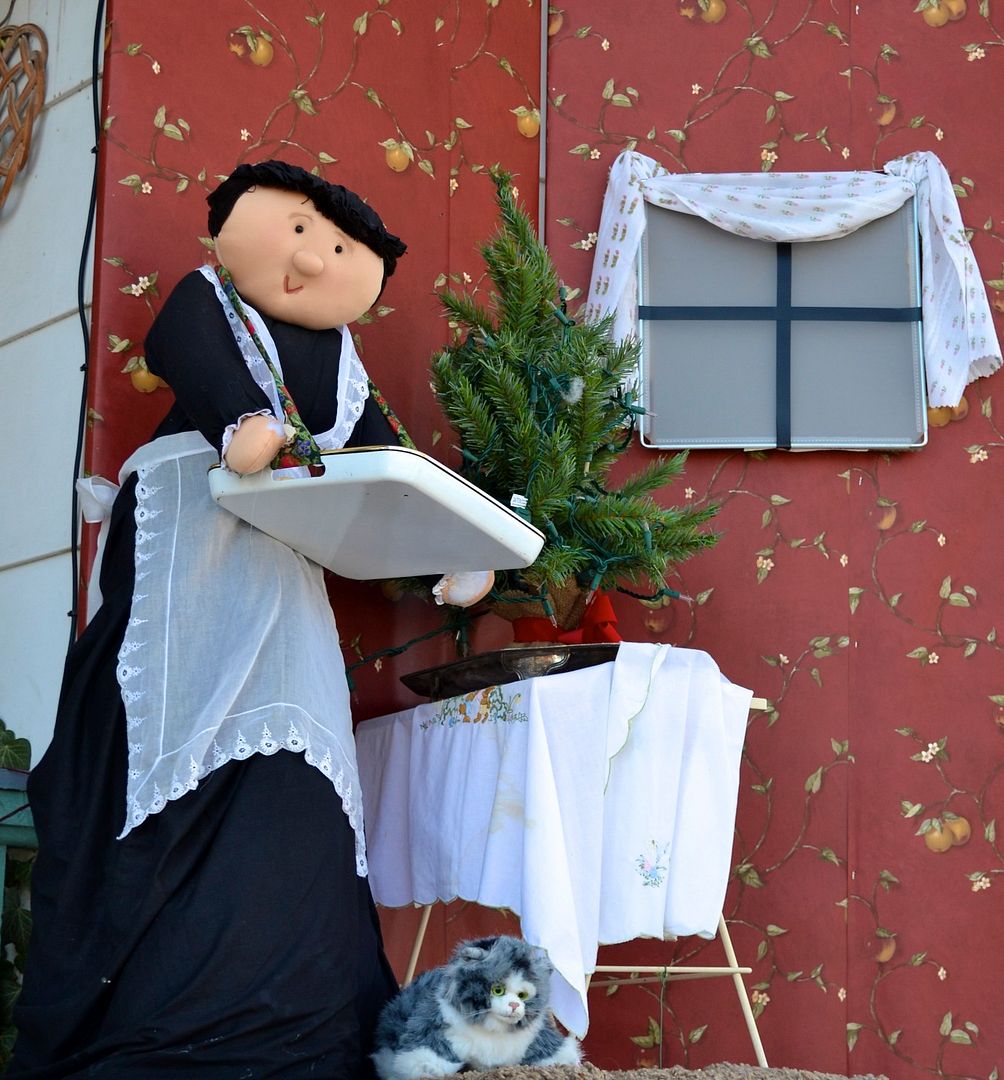 The maid uses part of the tree, but has some left over and she gives it to the gardner.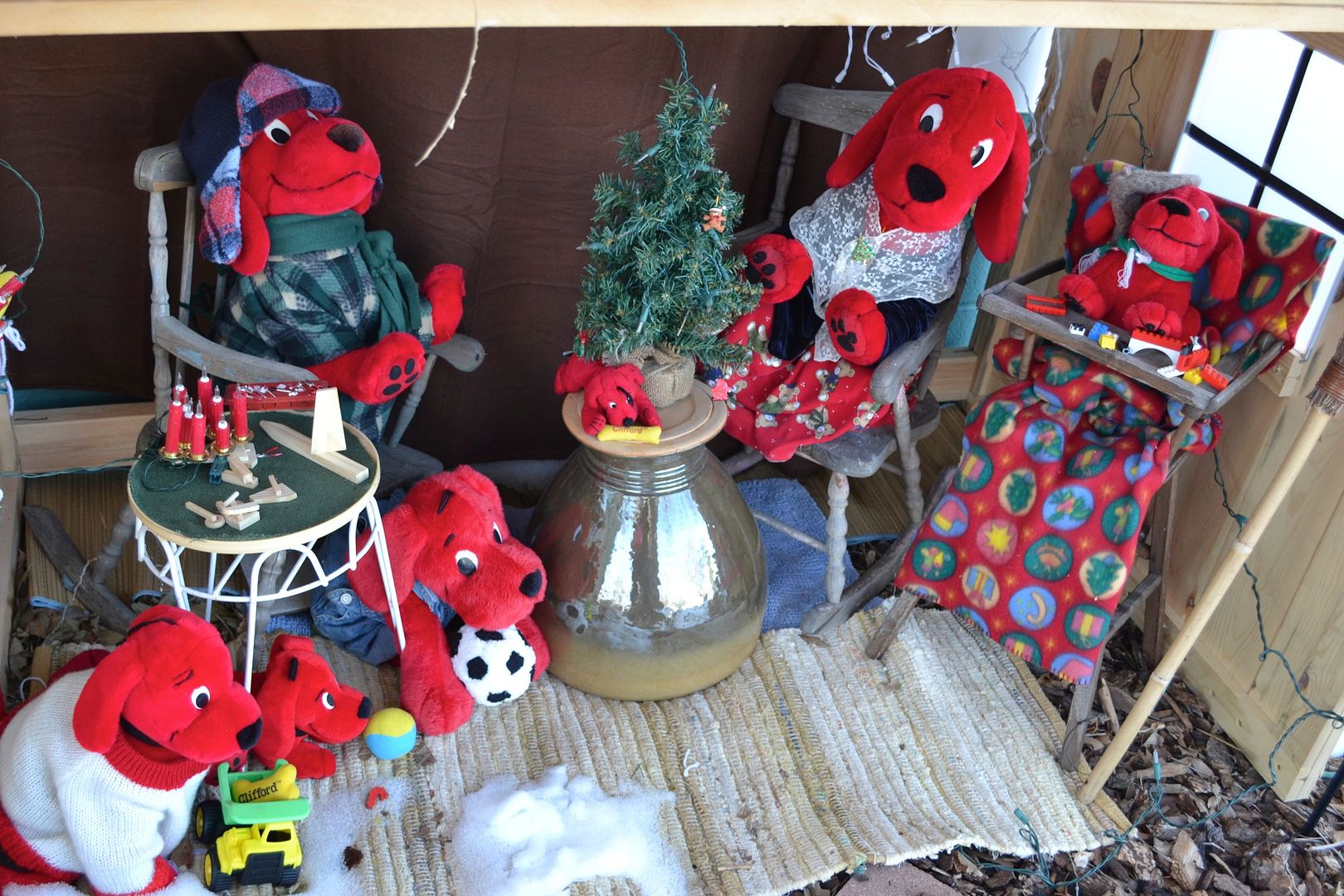 He uses some and then the forest creatures get to have the next bits, and so on... until the tree top gets smaller and smaller and used by seven families.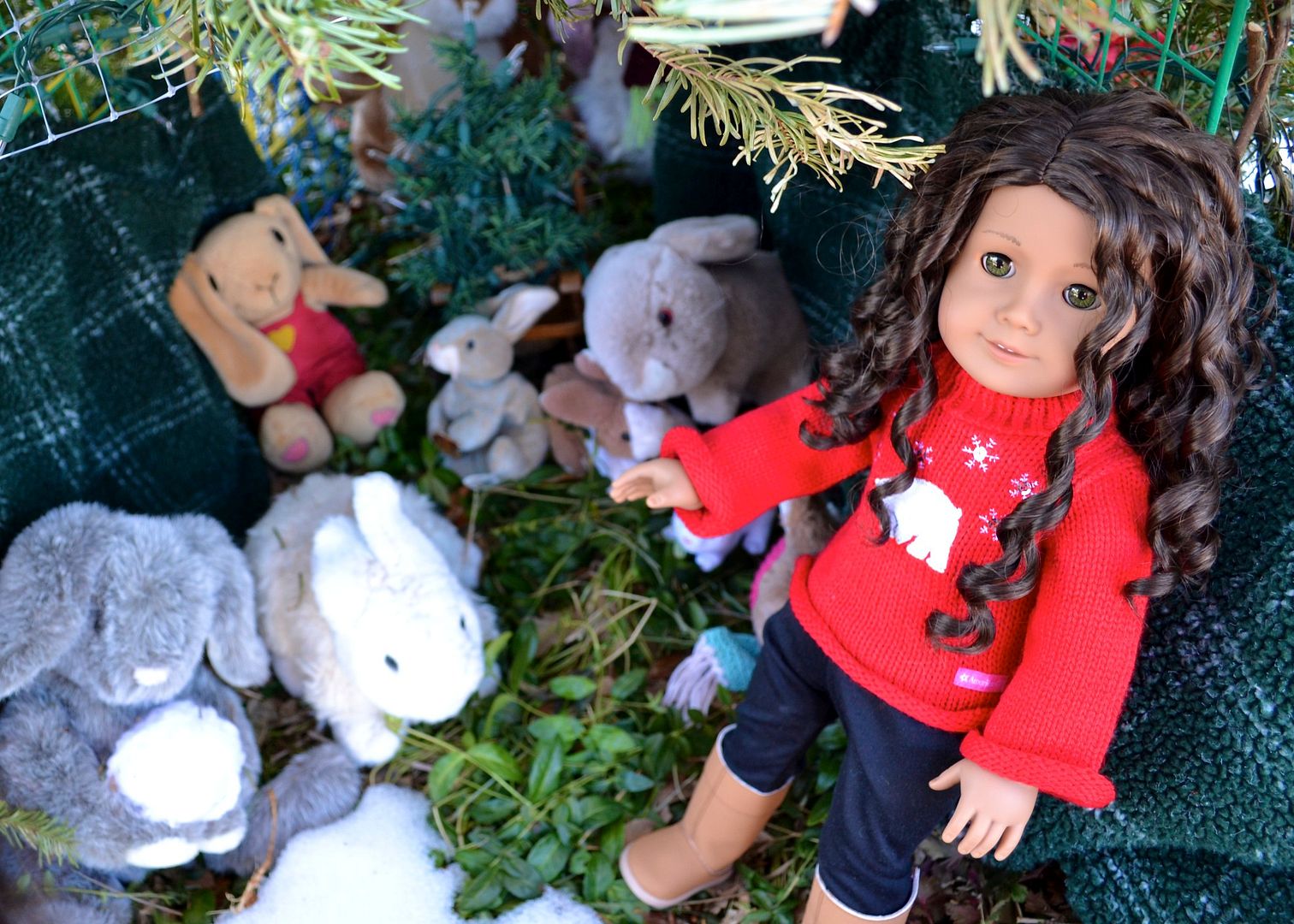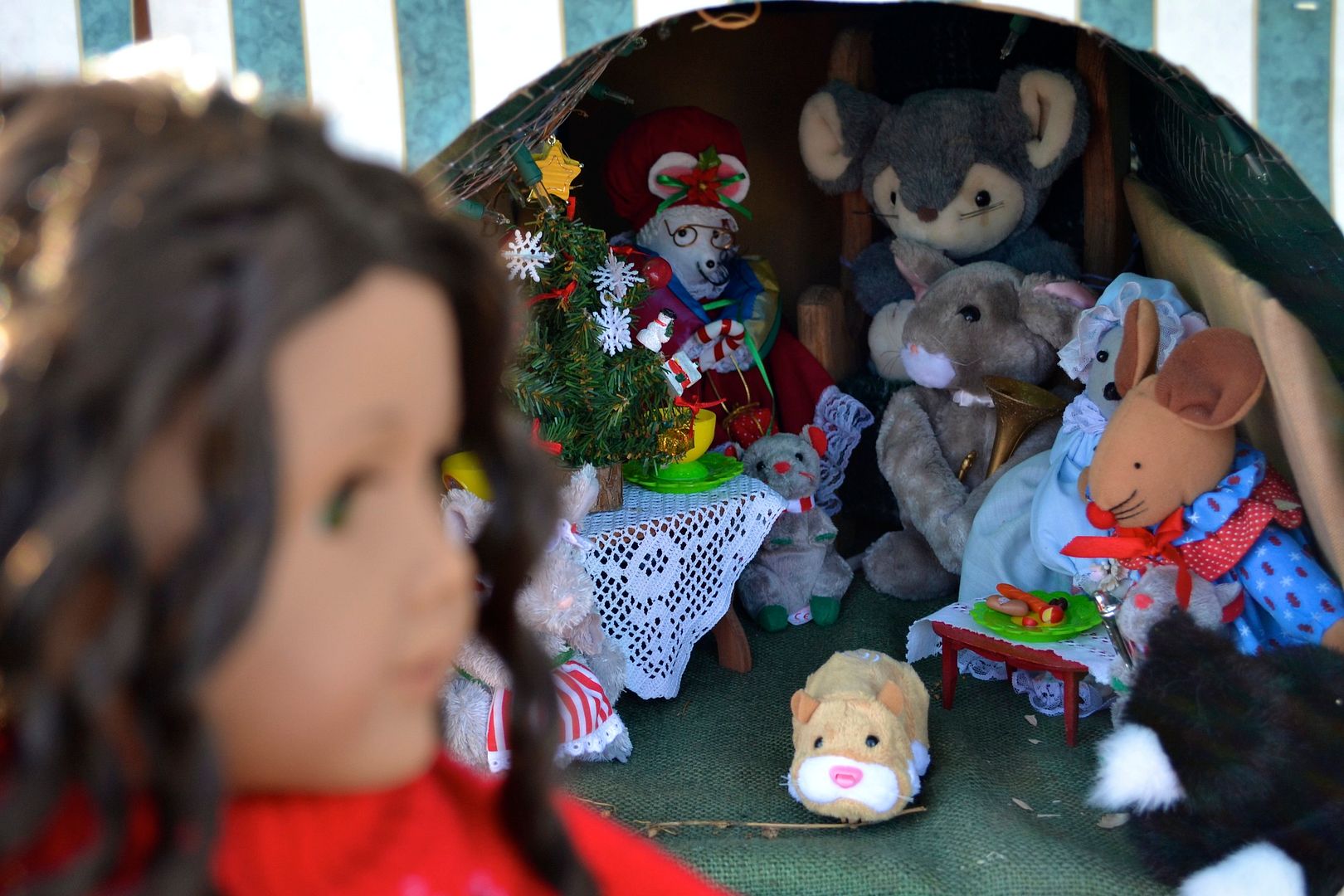 The final, tiniest bit, is used by a family of mice to decorate their home in the mouse hole.
Isn't that a delightful story? I love how it shows the spirit of sharing and giving. The stuffies that the woman used were so cute, too. We actually got to meet her and she said she collects them from thrift stores throughout the year. Oh! And she thought Clara and I were very pretty dolls and was honored to have us visit.
It was a magical day.
Hugs, A Happy Jolly Kiki