It is so warm here, that I can hardly believe it. This is the kind of weather I love. The birds are singing and having a great time playing in our birdbath. Some of them are starting to build nests. I decided to wander around our doll town and see what some of my friends are up to.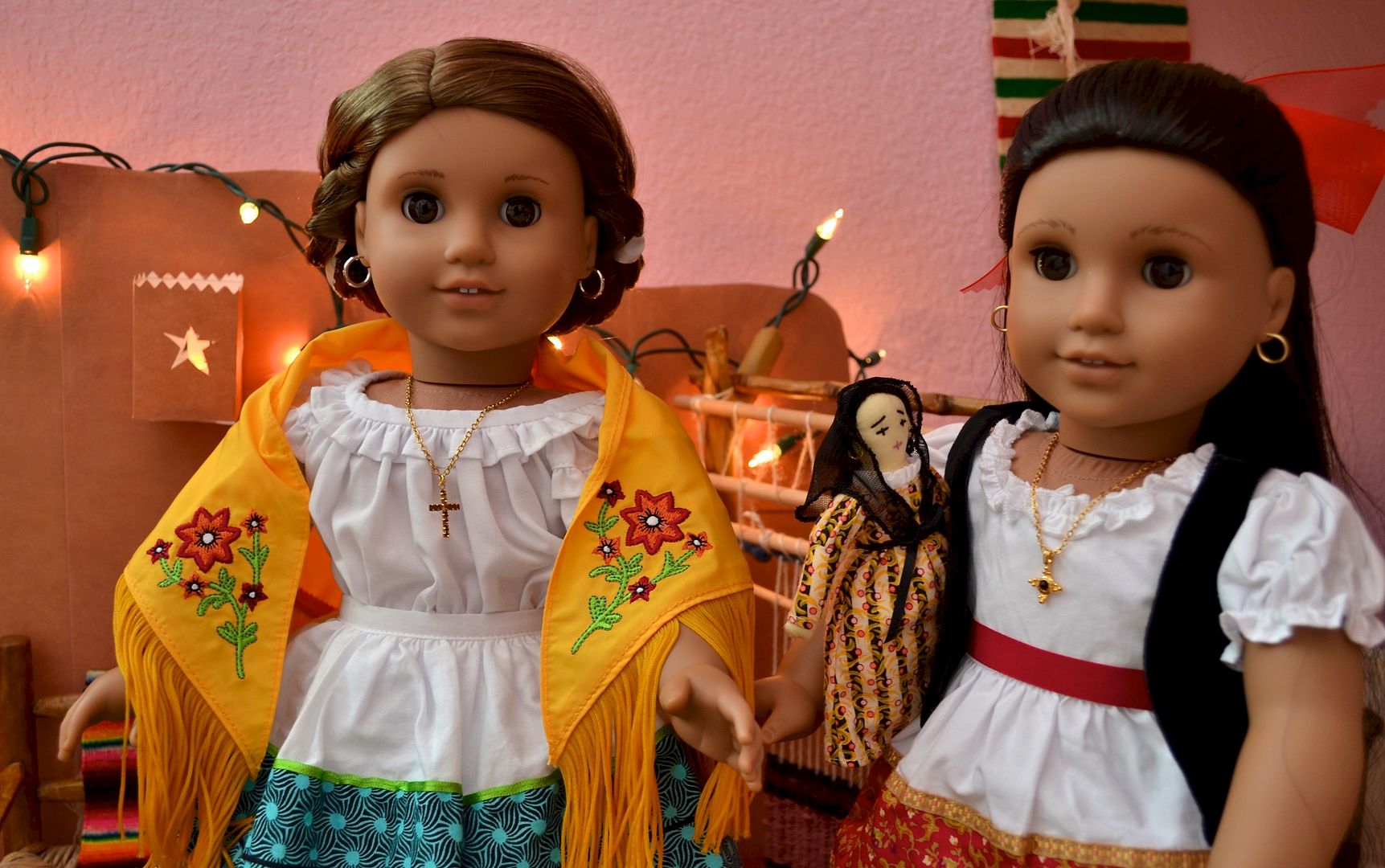 I stopped by the rancho to wish Josefina a belated Happy Birthday! She and her sister, Esperanza, were enjoying the springtime in their courtyard. Soon there will be baby chicks running around!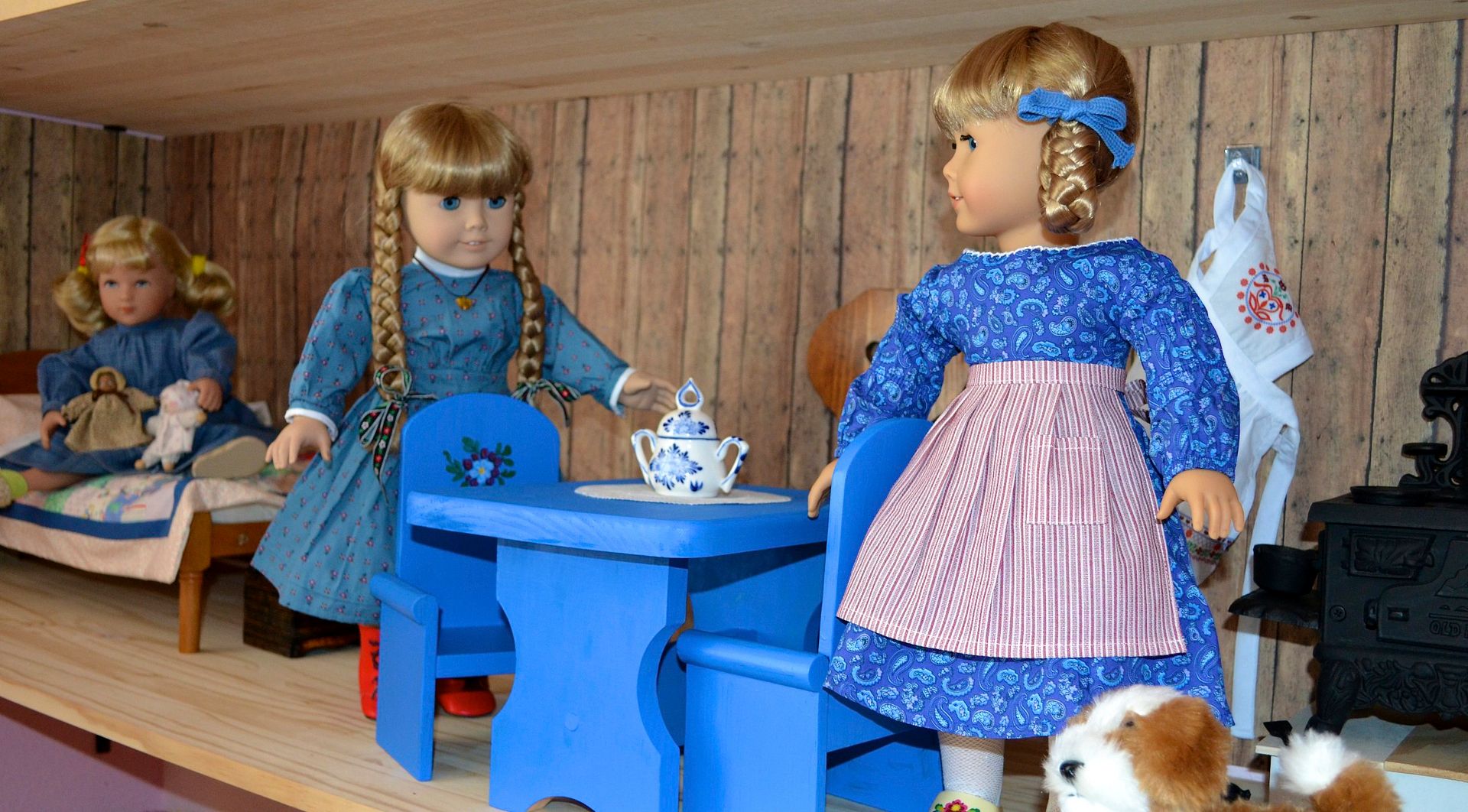 Kirsten and her sisters had just finished their chores and were ready to head out of the cabin to explore.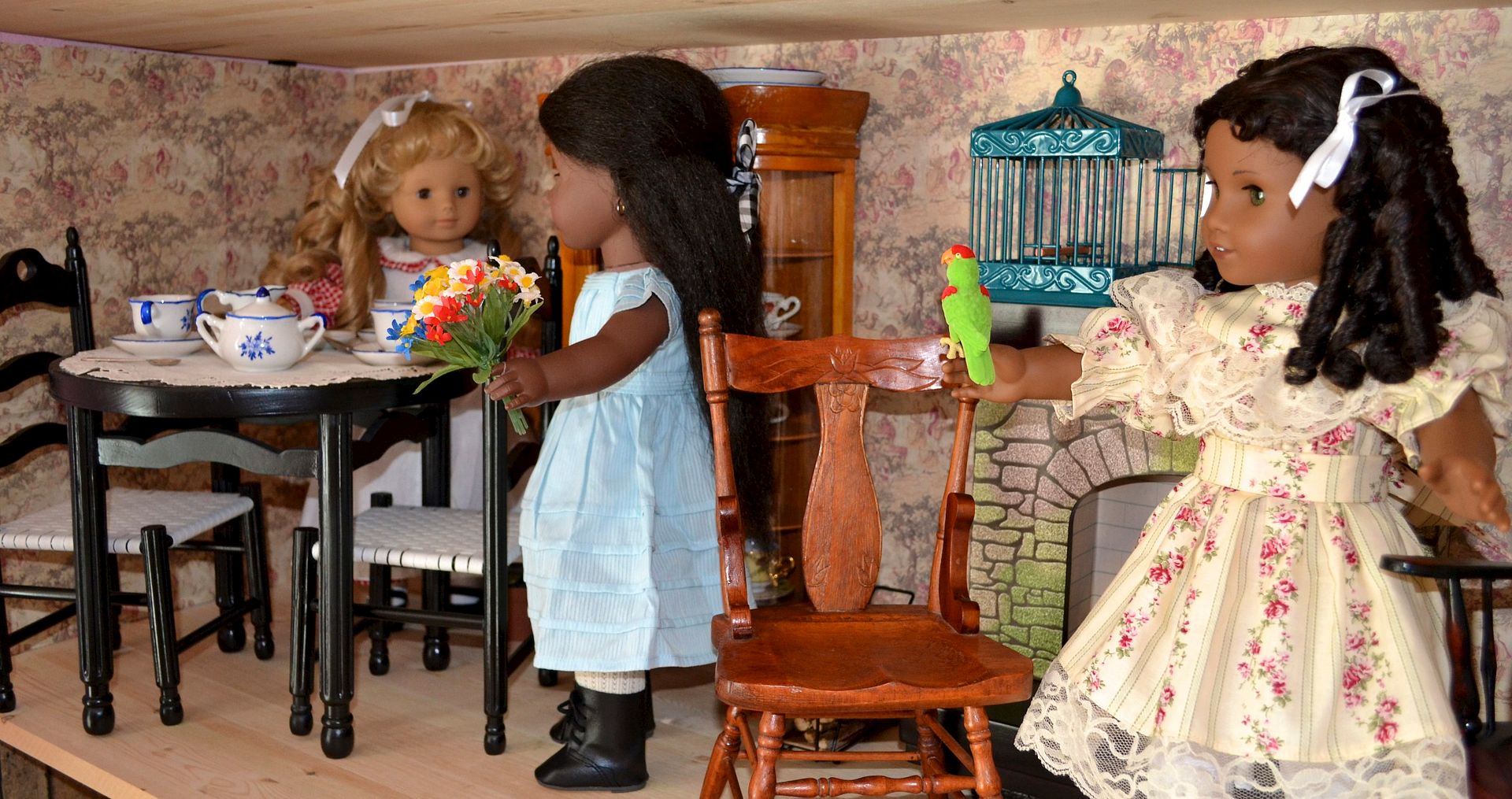 Cécile, Addy and Jenny were just getting ready to have lunch.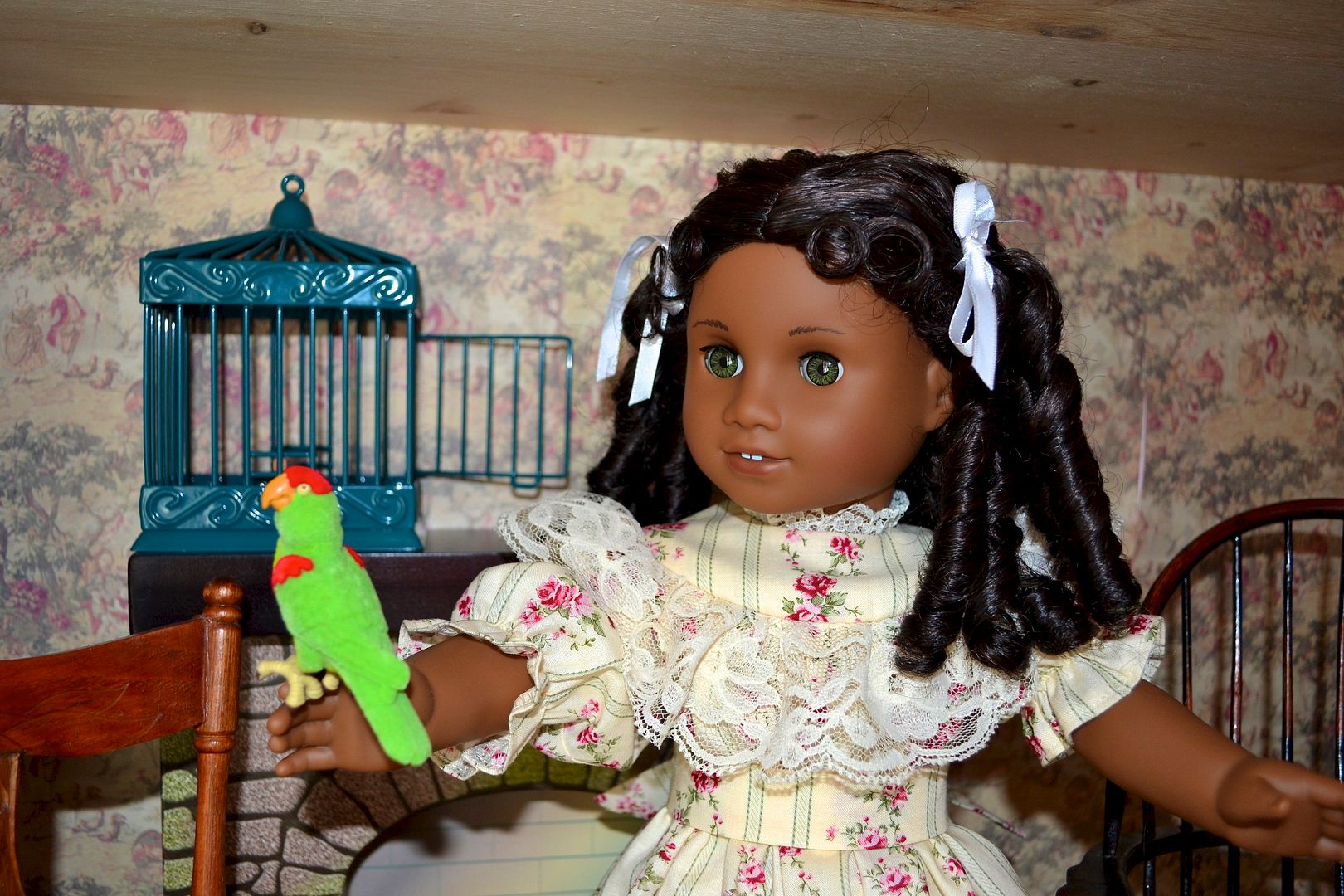 Cécile needed to put her parrot, Loretto, back in his cage so he wouldn't eat their food.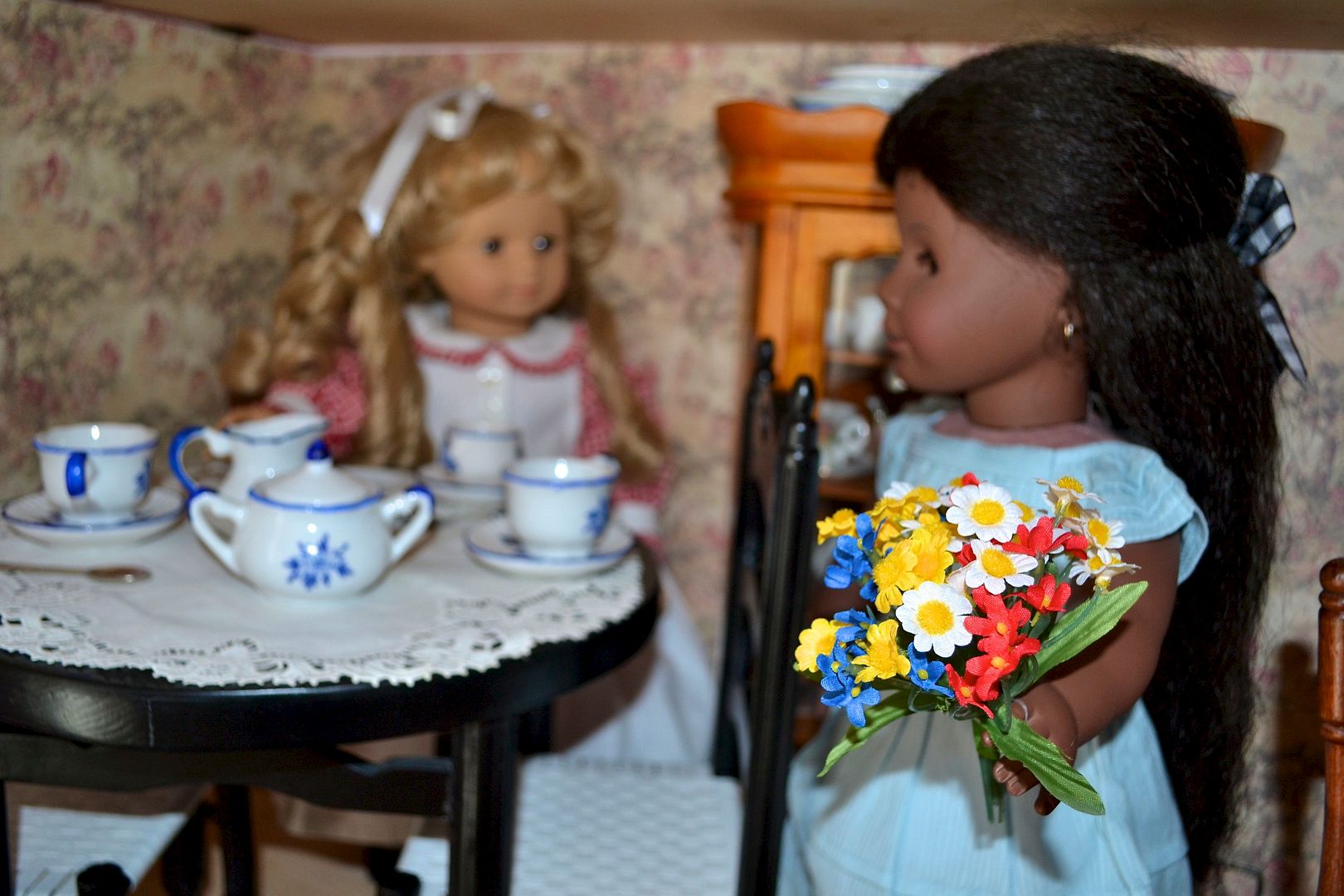 Addy just found some lovely flowers to put on the table.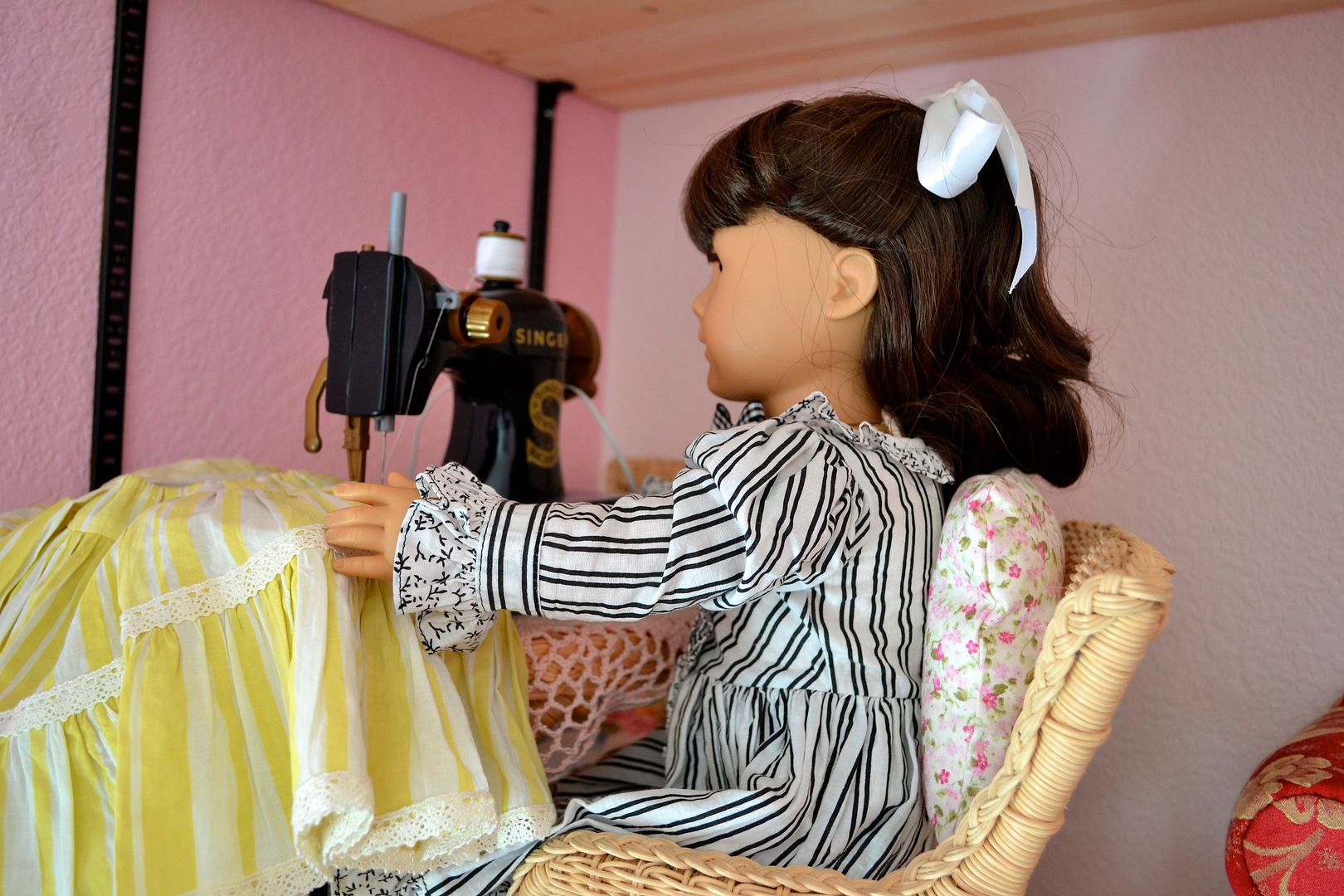 I found Samantha busy at her sewing machine making a new spring dress.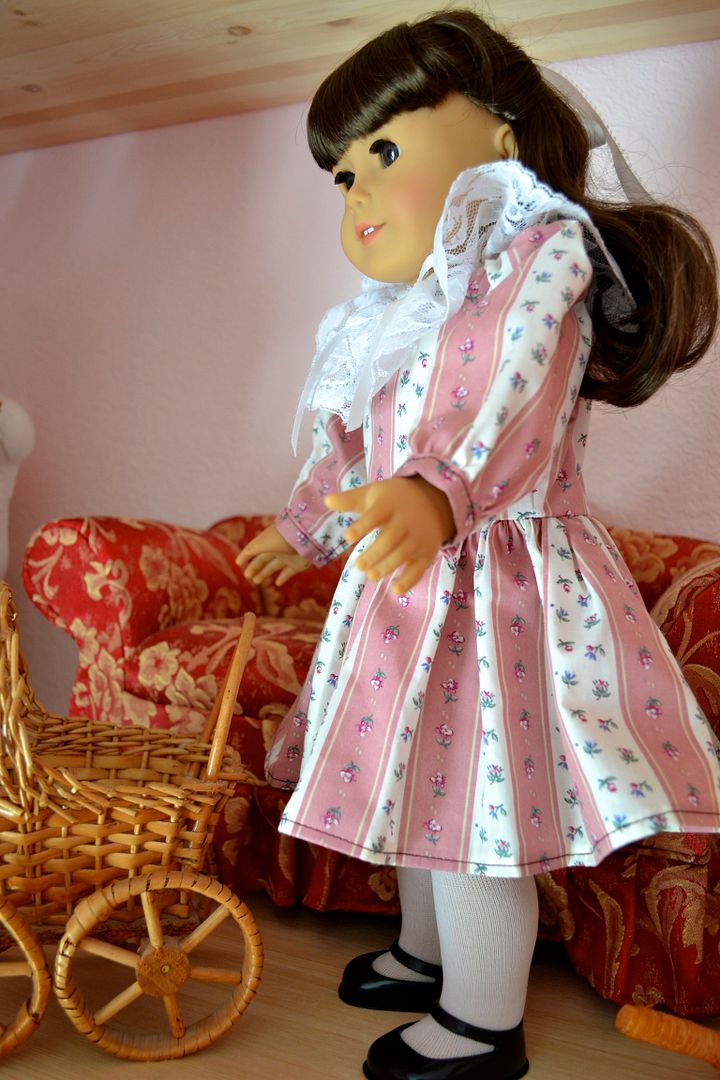 While Amanda was getting ready to put her doll in the pram to take her for a walk to get some fresh air.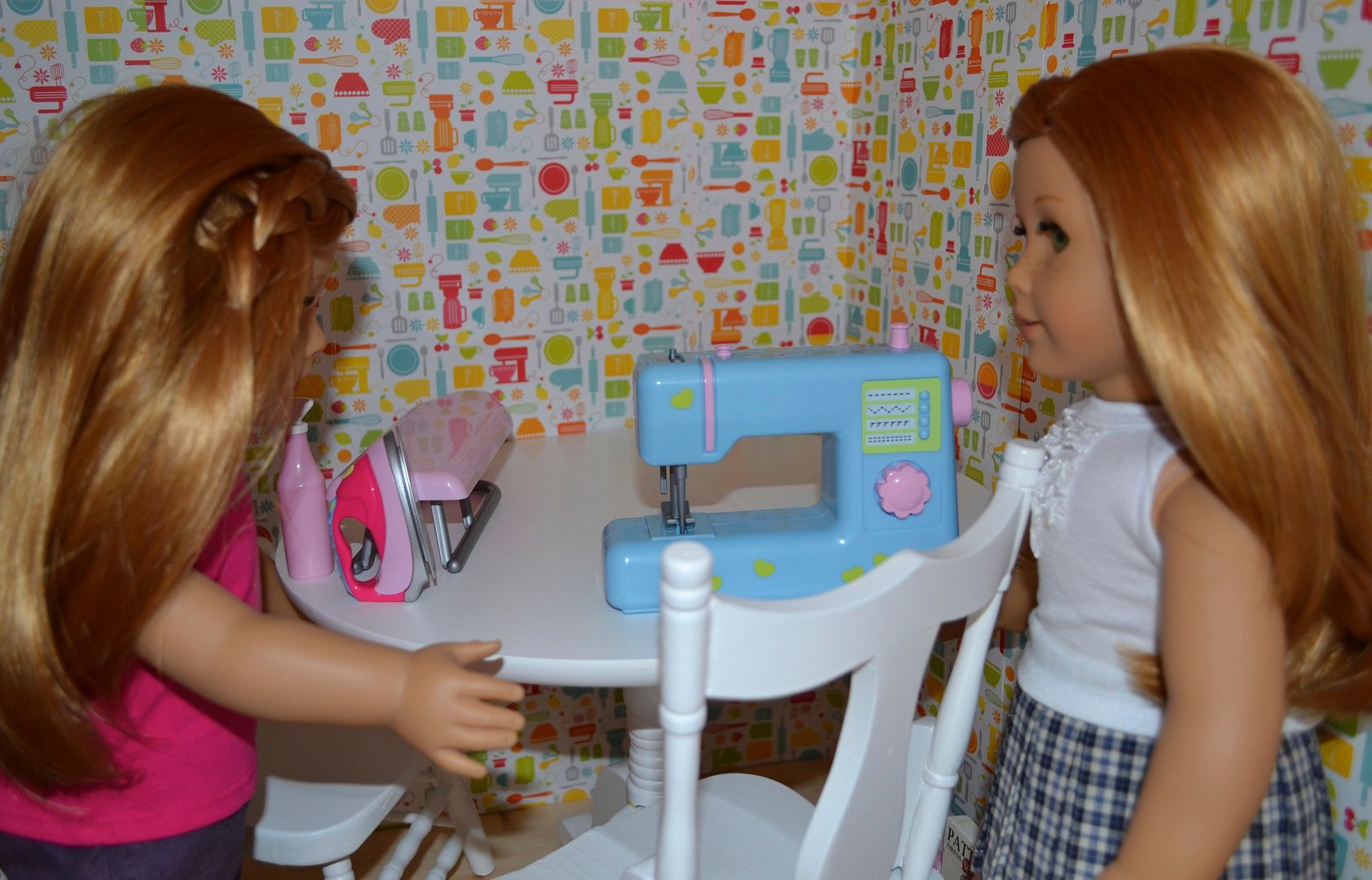 The funniest conversation I heard was between the twins, Mia and Eva. Someone had given them a brand new sewing machine and neither of them knows how to use one. I guess they'll have to figure that out.
That's all for now!
Hugs,
Kiki