Today felt like the middle of summer because it was so hot and sunny. We were kind of bored, but I knew not to complain about that. Know why? Because then Tía would say, "Well, Kiki, I'm sure I can find something for you to do. There are lots of jobs that need done around here..." And pretty soon I'd be pulling weeds or something, and only Holly likes to do that.
So, I got out my new camera (thank you, Bolton girls!) and looked for some photo ops. I found Traveling Sophie and Luci hanging out on the back fence.
Kiki:
"Hey, guys! What's up?"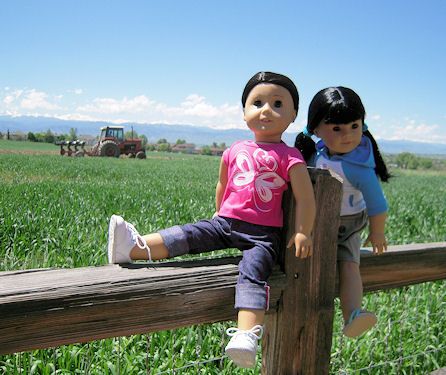 Sophie:
"Not much! Just watching the tractor plow the field."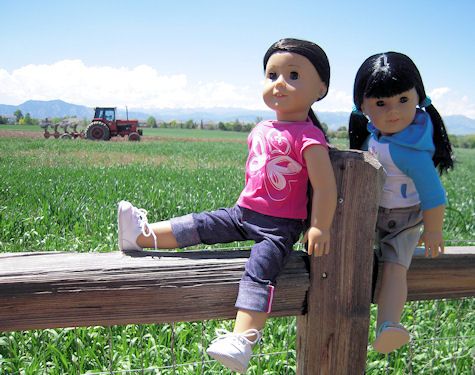 Kiki:
"Can I take some pics of you."
Luci:
"As long as there is purple in the photo."
Kiki:
"OK... that's a little odd, but I have an idea."
Here's what we came up with: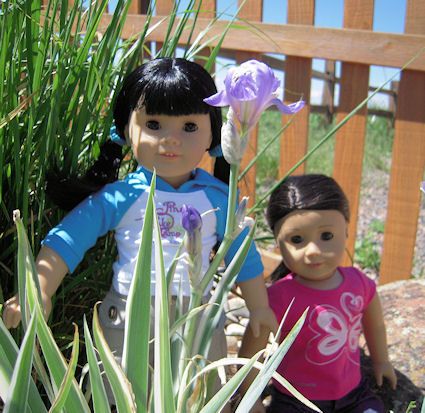 What do you do on hot summer days? I need some ideas because it's already here!