The story continues!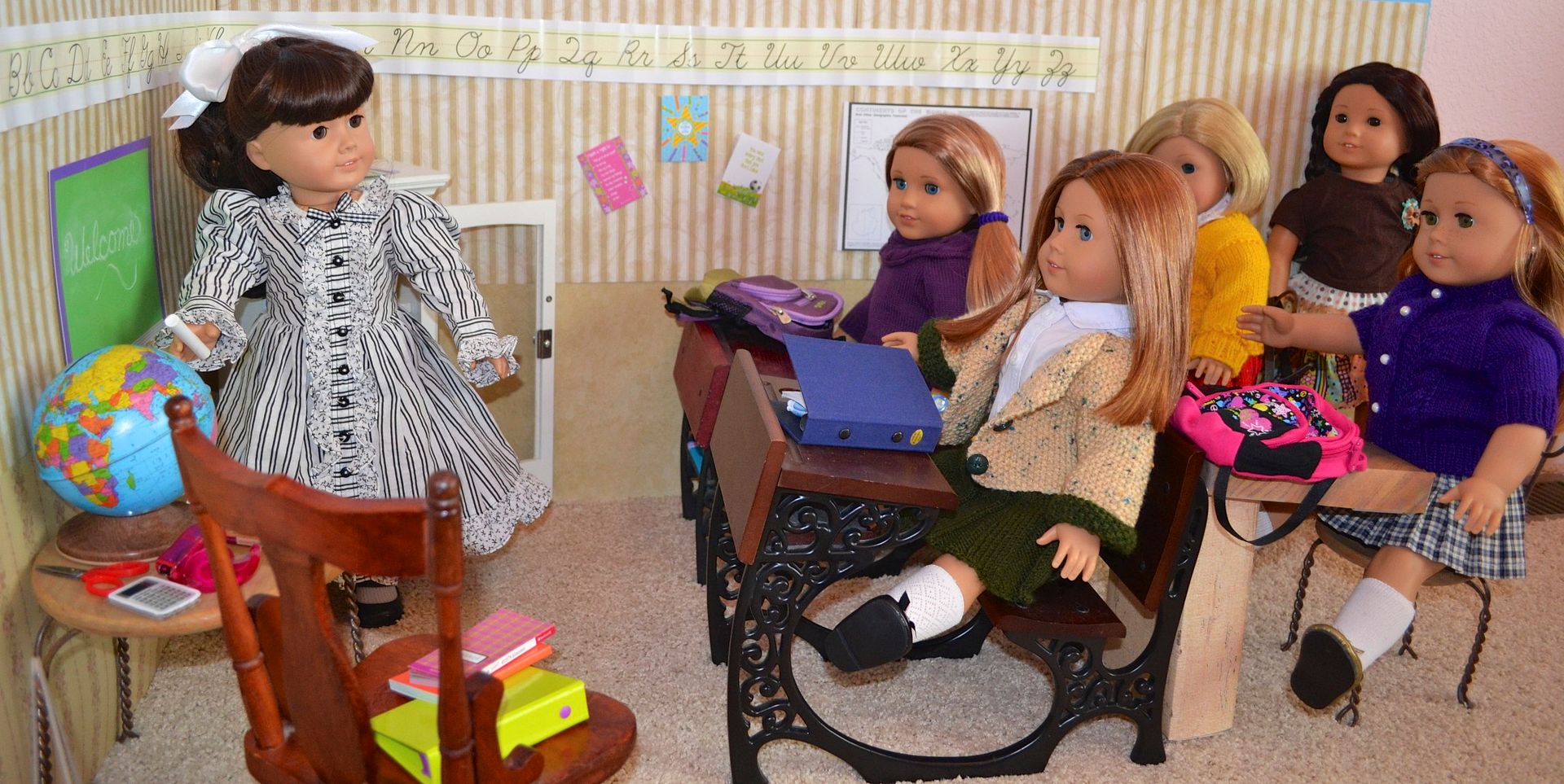 Miss Samantha began this first meeting of our new version of the homework club by welcoming us.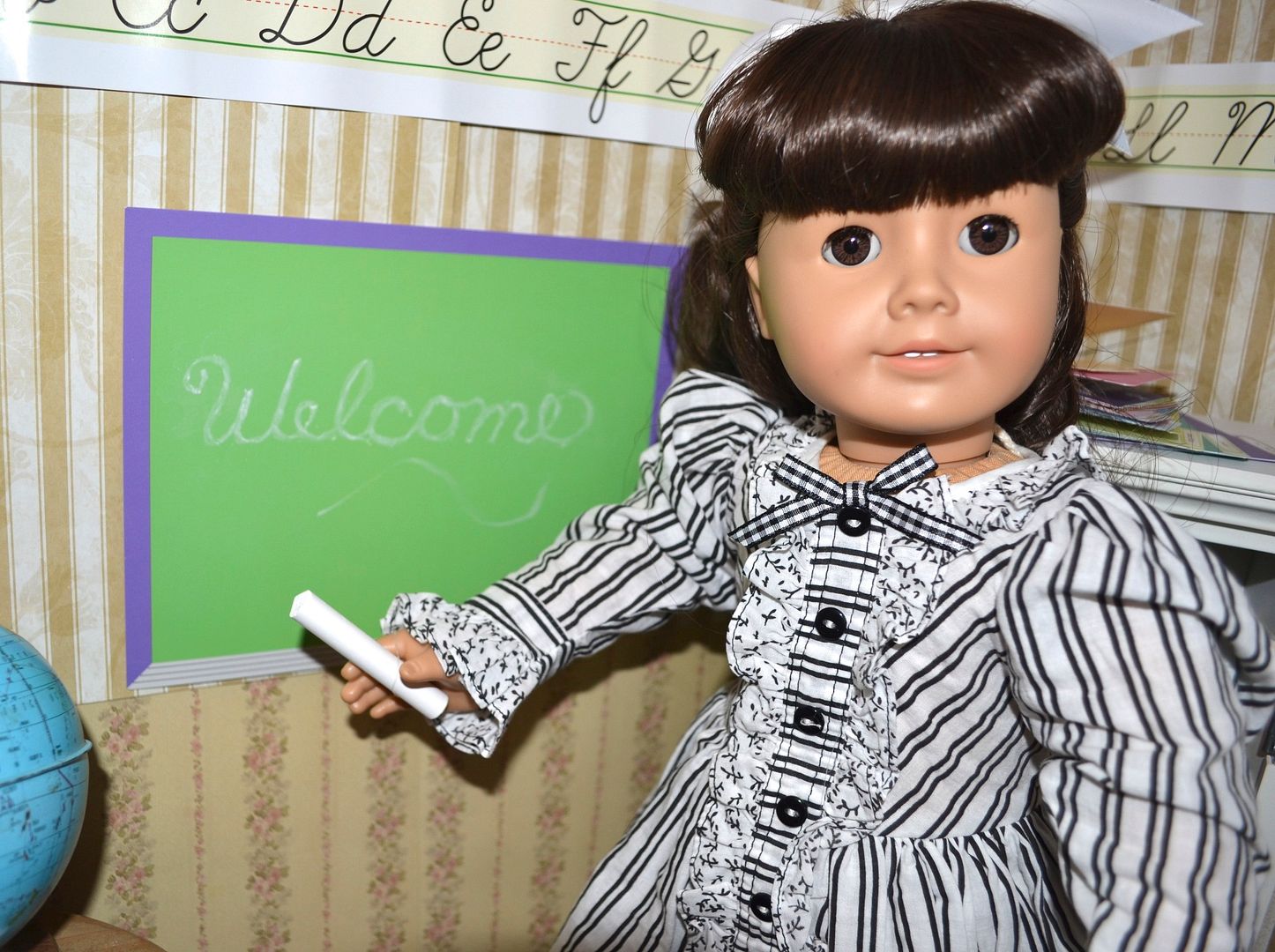 She said, "I am very glad you are all here and want to do well in school. I will help each of you individually, but first I have some advice for all of you."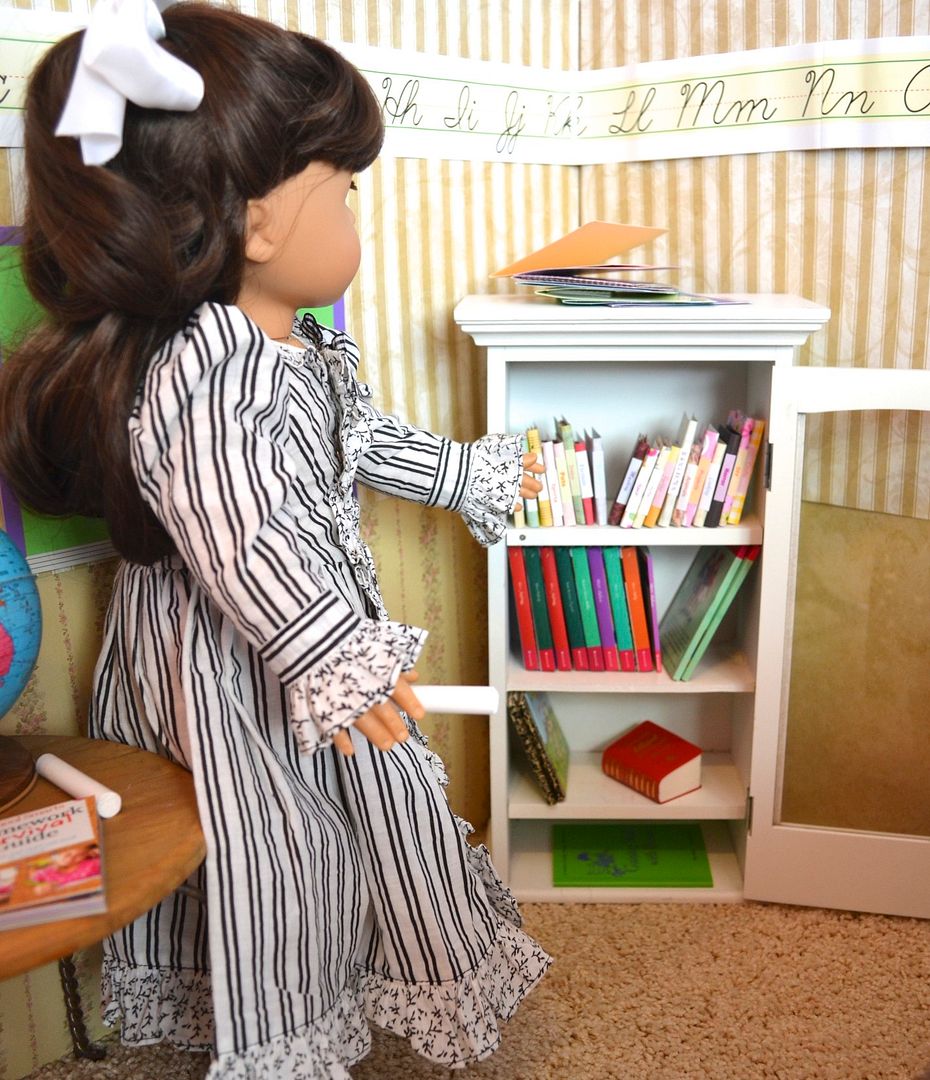 "I have assembled lots of materials to help you with your studies, including these books from my private library," she continued.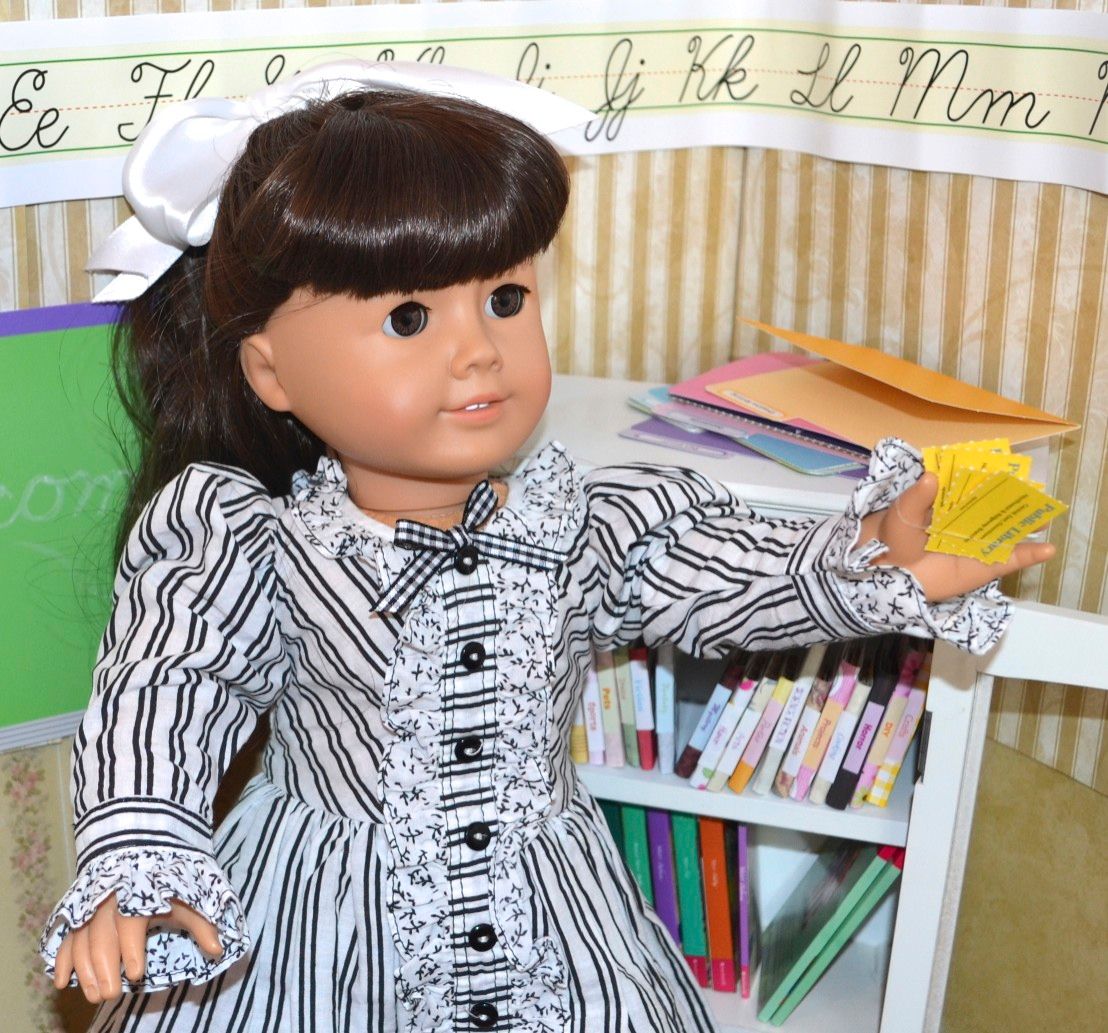 "I am going to pass out these library cards so you can check books out from me, just like you can at a public library. You can check out anything you like, from novels to books on cooking."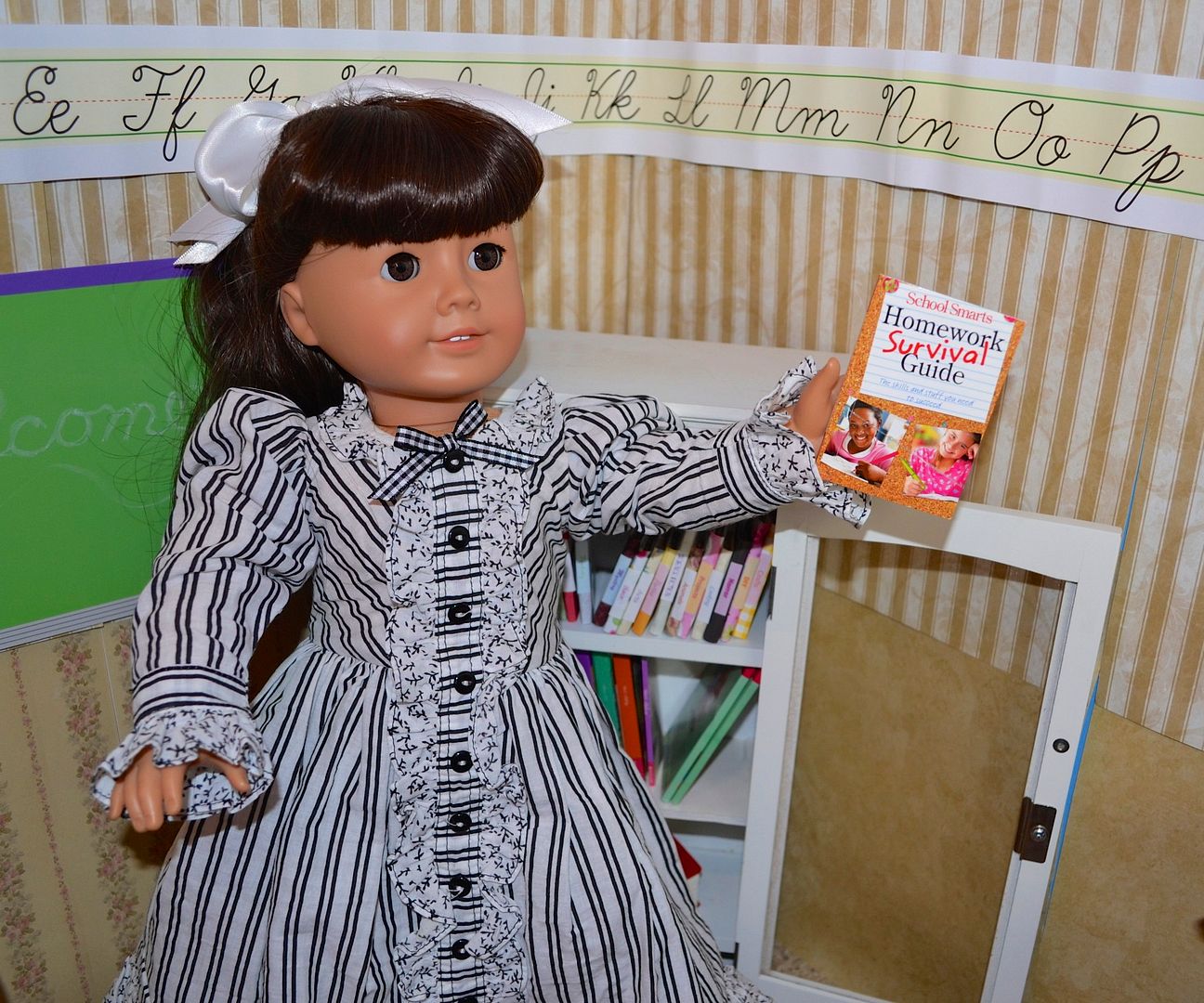 "However, this is one book I think everyone here should read. It's called
The Homework Survival Guide
and has some wonderful tips for you."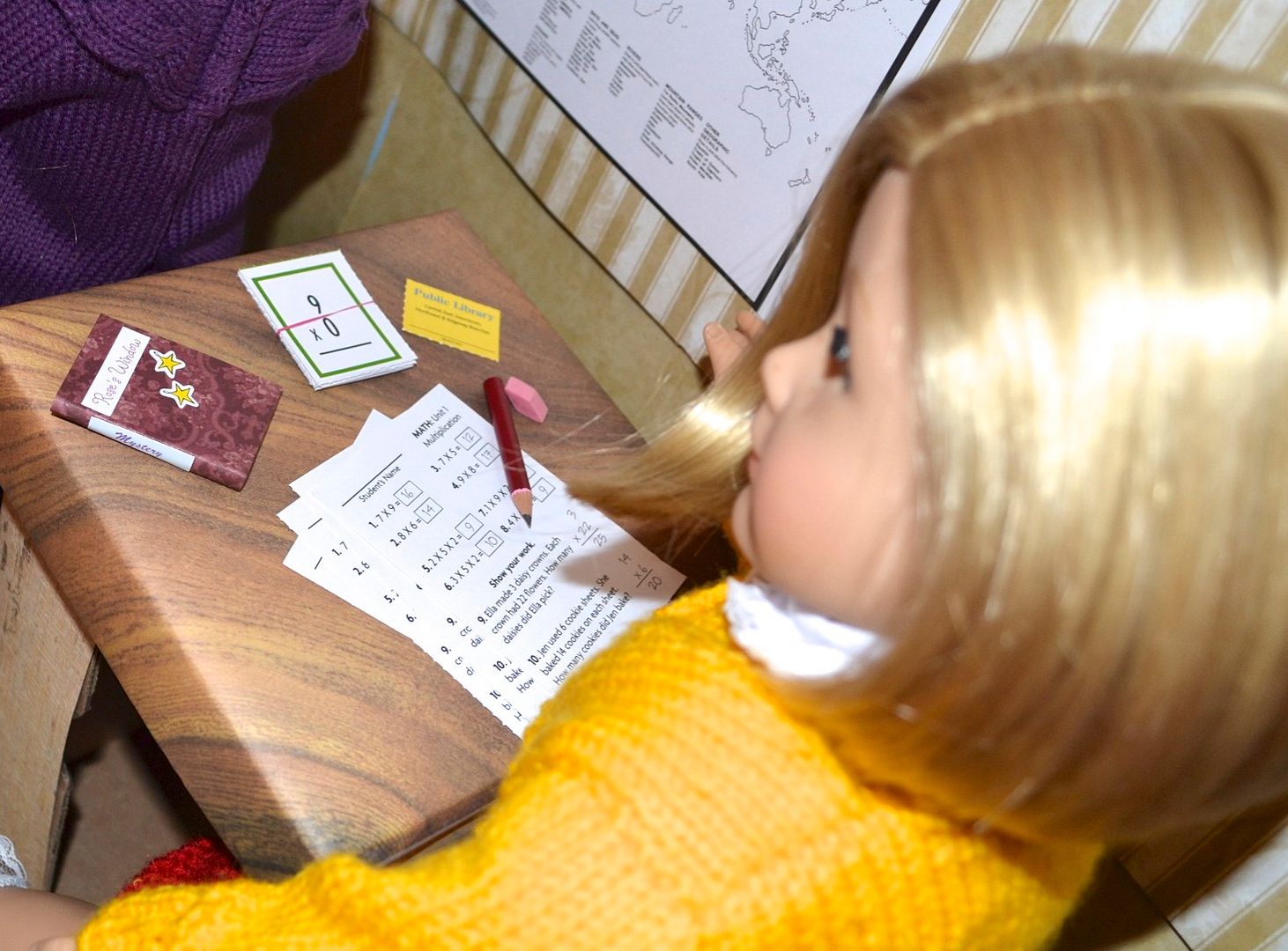 Then Miss Samantha went around and helped each individual with their specific request. She got Kit started on her math homework and also gave her some flash cards to help her memorize her multiplication tables. Kit loves to read and checked out a mystery.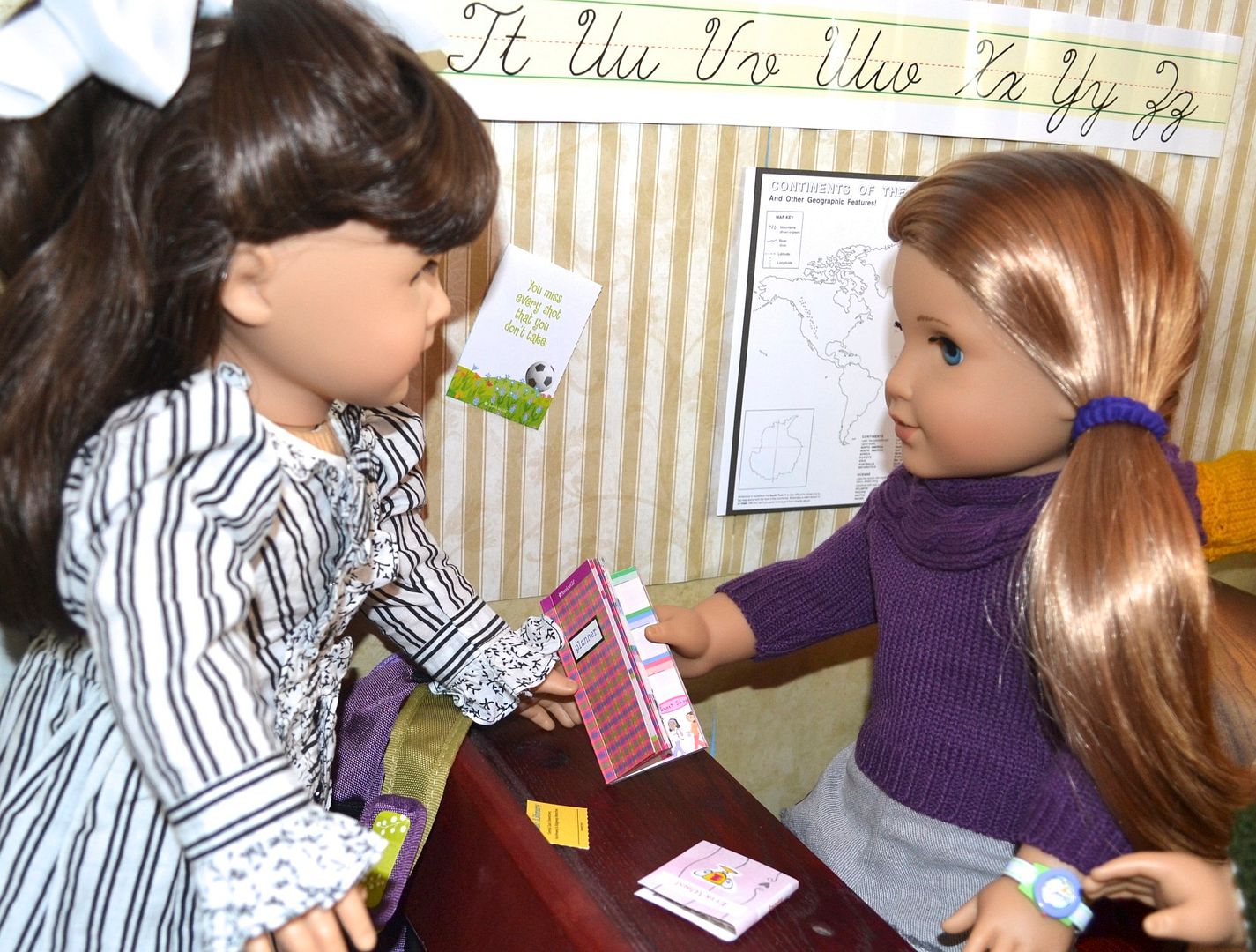 Miss Samantha gave Ella a planner to help schedule her time and keep track of all of her activities. It also included many tips on being organized. "Thank you so much," said Ella. "This is really going to be helpful to me. Oh no! I just remembered I have a book report due in two days!" Ella picked out a book about a famous athlete and dove right into it.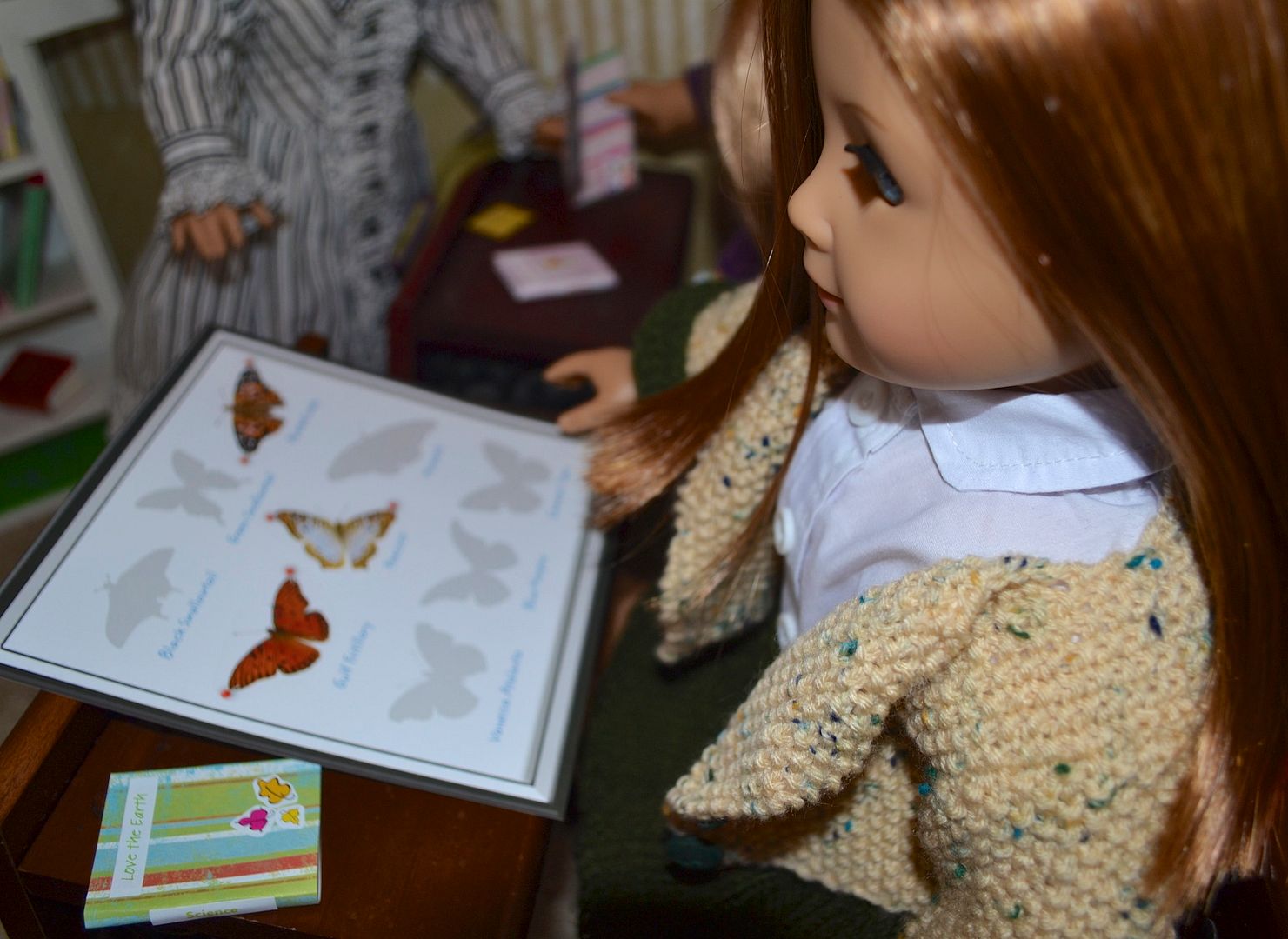 Emily loves butterflies and Miss Samantha got her started on a project to identify different types and study their habitat. That's a perfect subject for her and she was so inspired that she selected a science book to take home.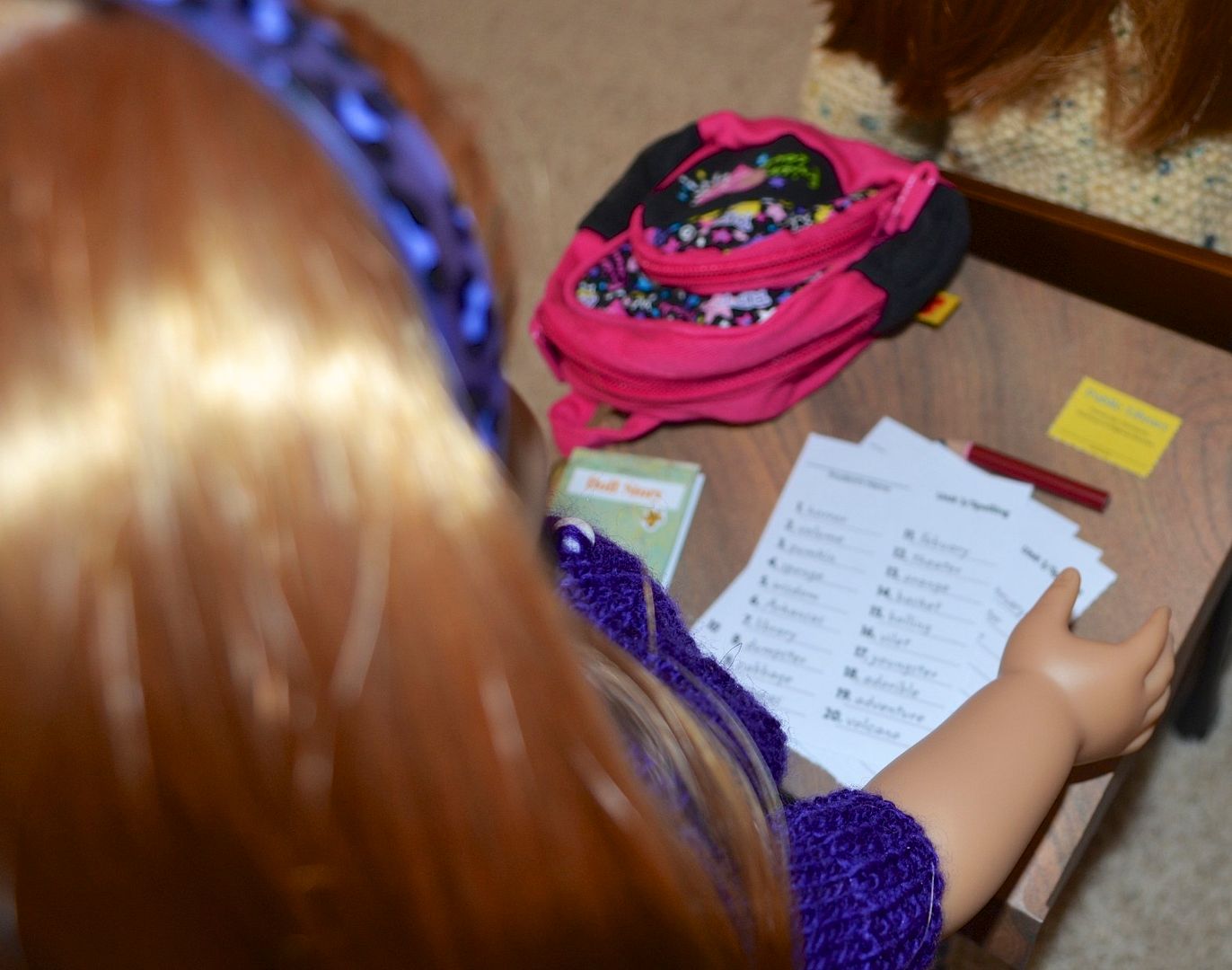 Eva calmed down after talking with Miss Samantha and started memorizing her spelling words. Miss Samantha promised to quiz her later on them, to be sure she was ready for her test. Eva found a novel called
Doll Story
to read later.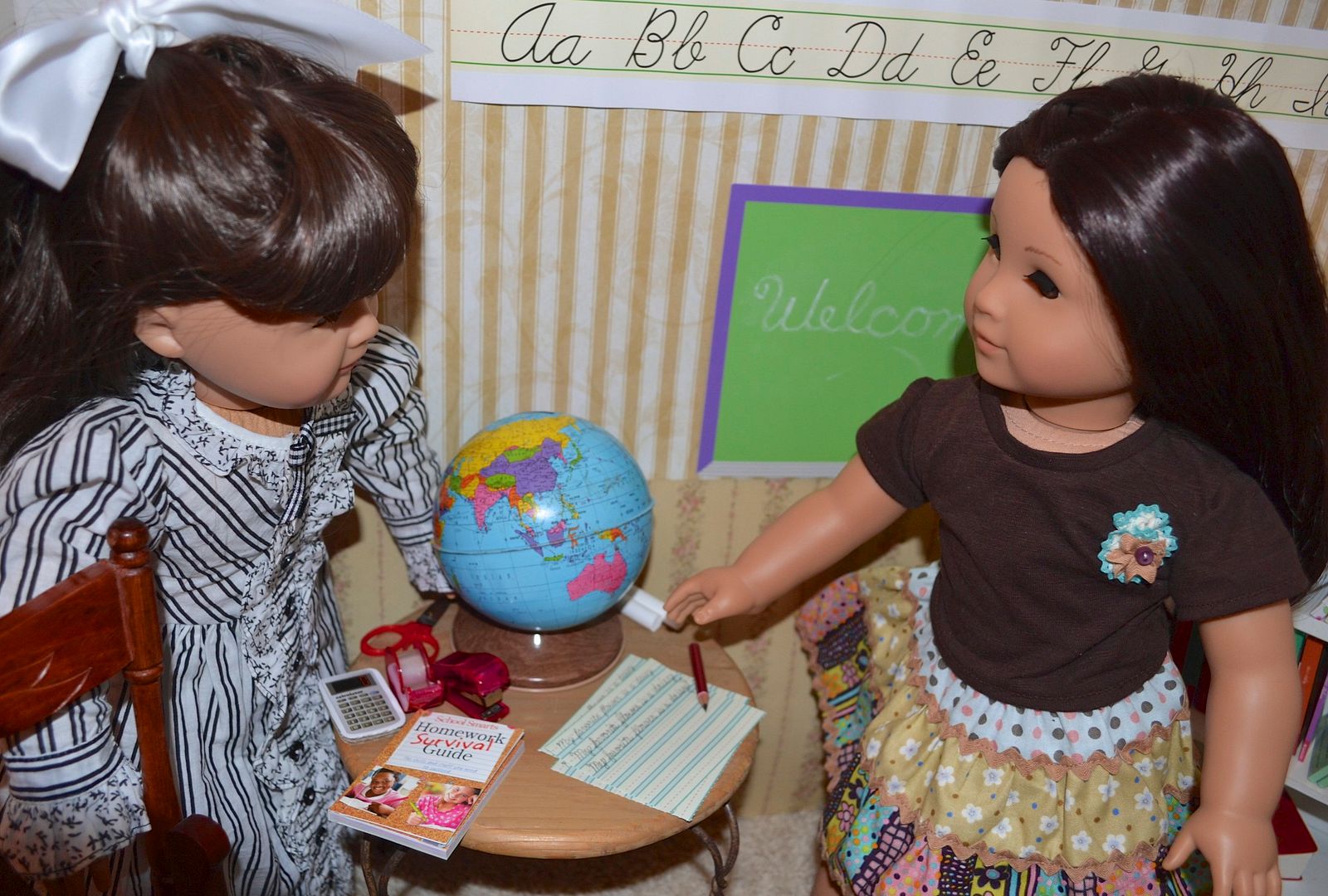 But, I bet you are wondering: what about Kiki? I am home schooled, but that does not mean I don't have a lot of school work to do! Luckily I have been keeping up with my studies so far this semester, but I do have something that needs work: my penmanship! I am usually typing on my laptop, so my handwriting is terrible. Miss Samantha gave me some lined paper to practice on. She wrote a sentence at the top for me to copy. Her handwriting is beautiful!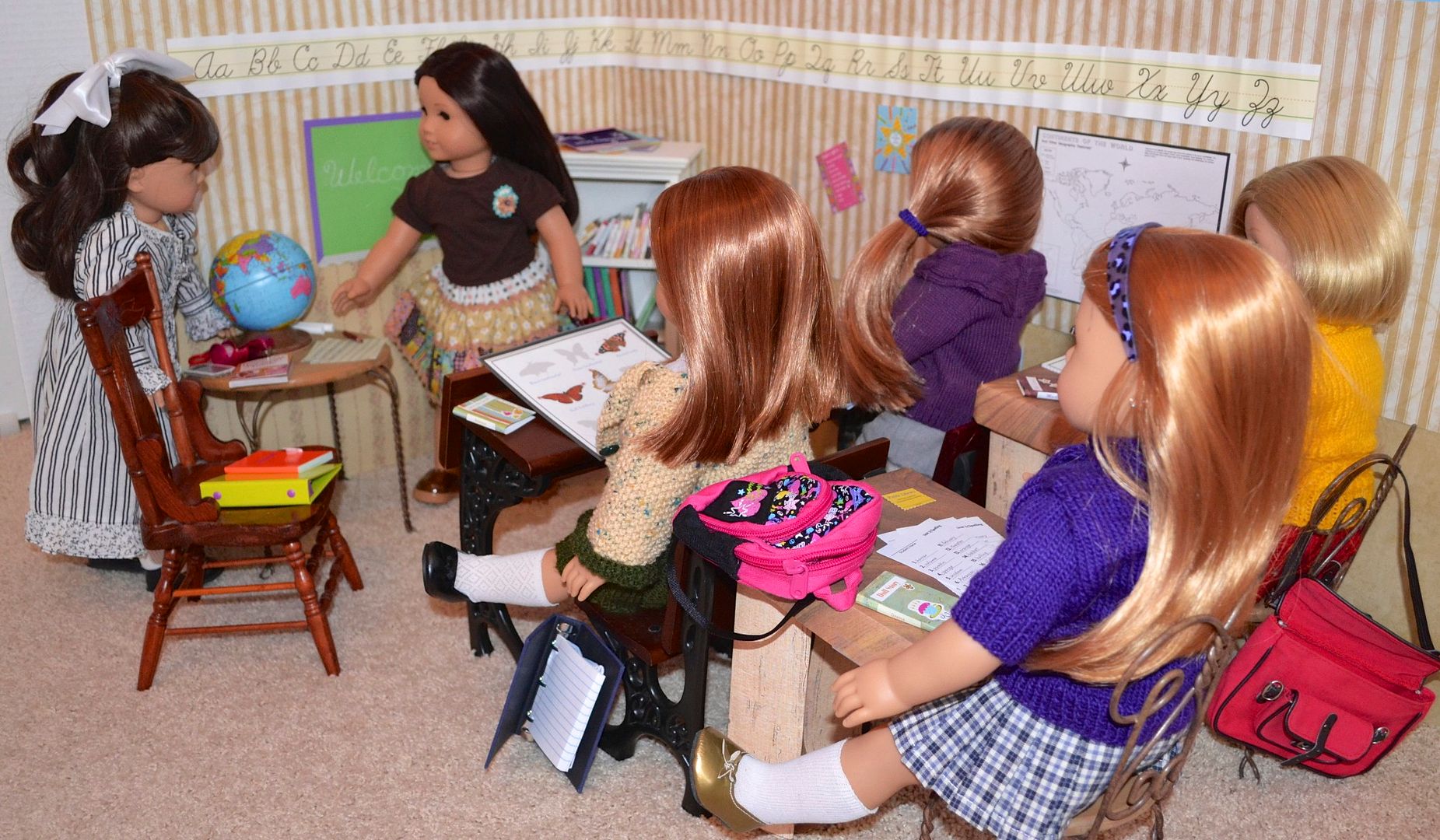 ... to be continued ...
RIGHT NOW!
(teehee)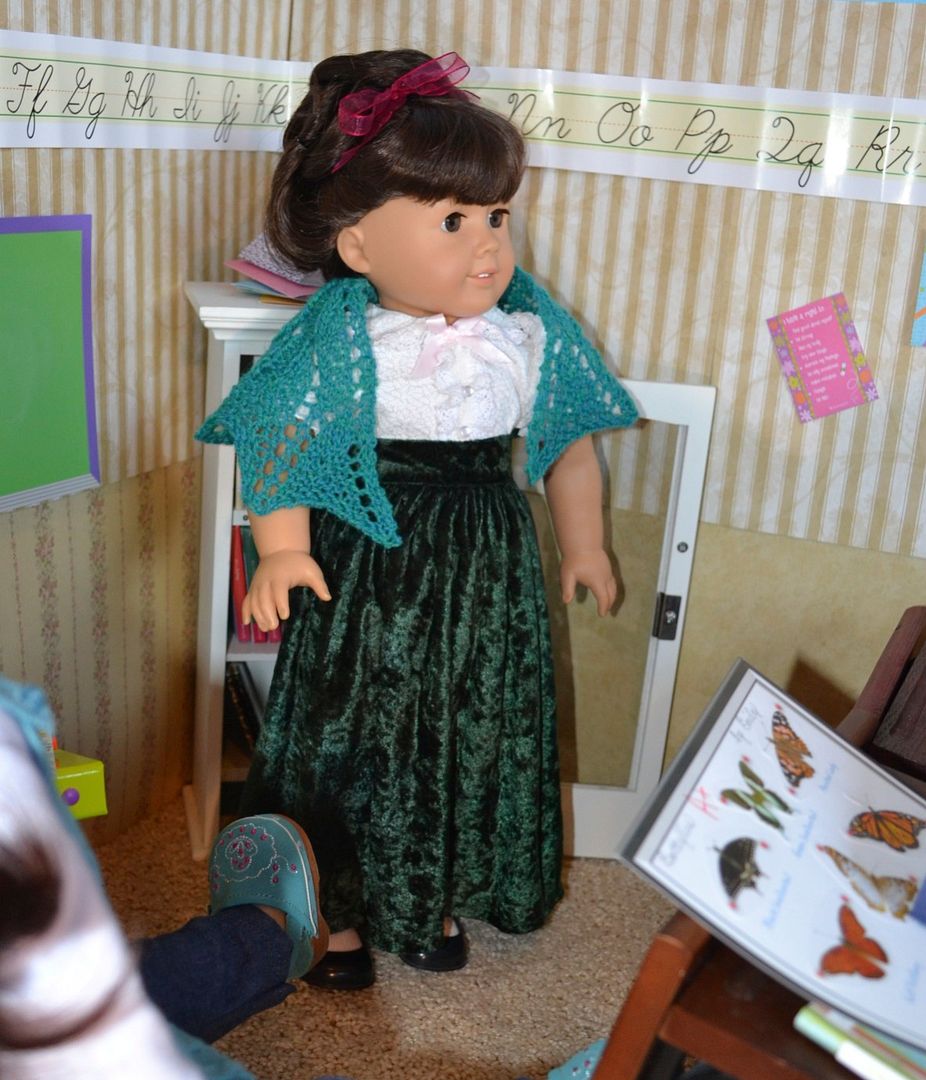 A week later we met again at Miss Samantha's house. She asked if anyone would like to report on how things had gone at school, and...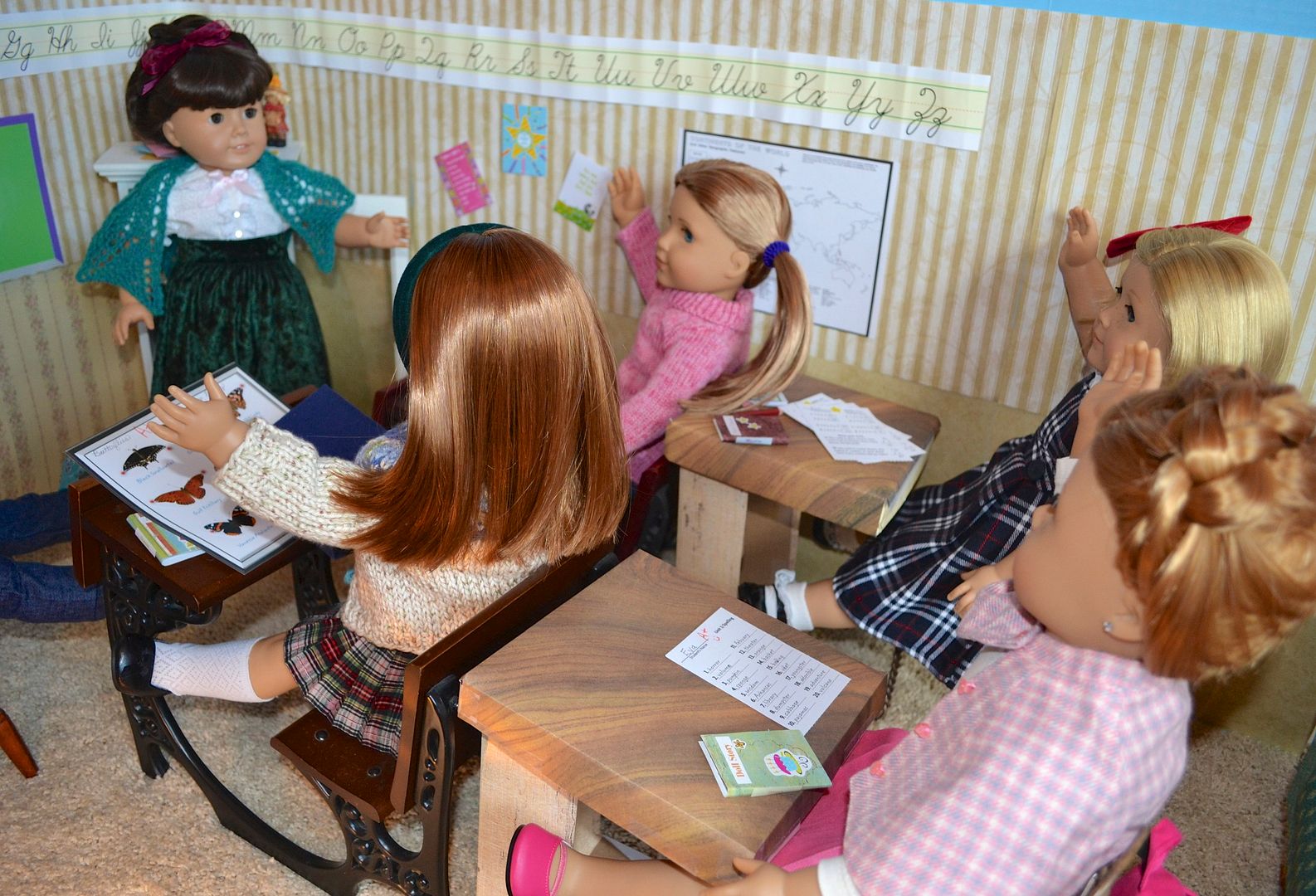 ... before she could finish talking everyone was raising their hand and yelling, "I do! I do!"
"Okay!" laughed Miss Samantha. "Let's hear from you one at a time." And the reports were: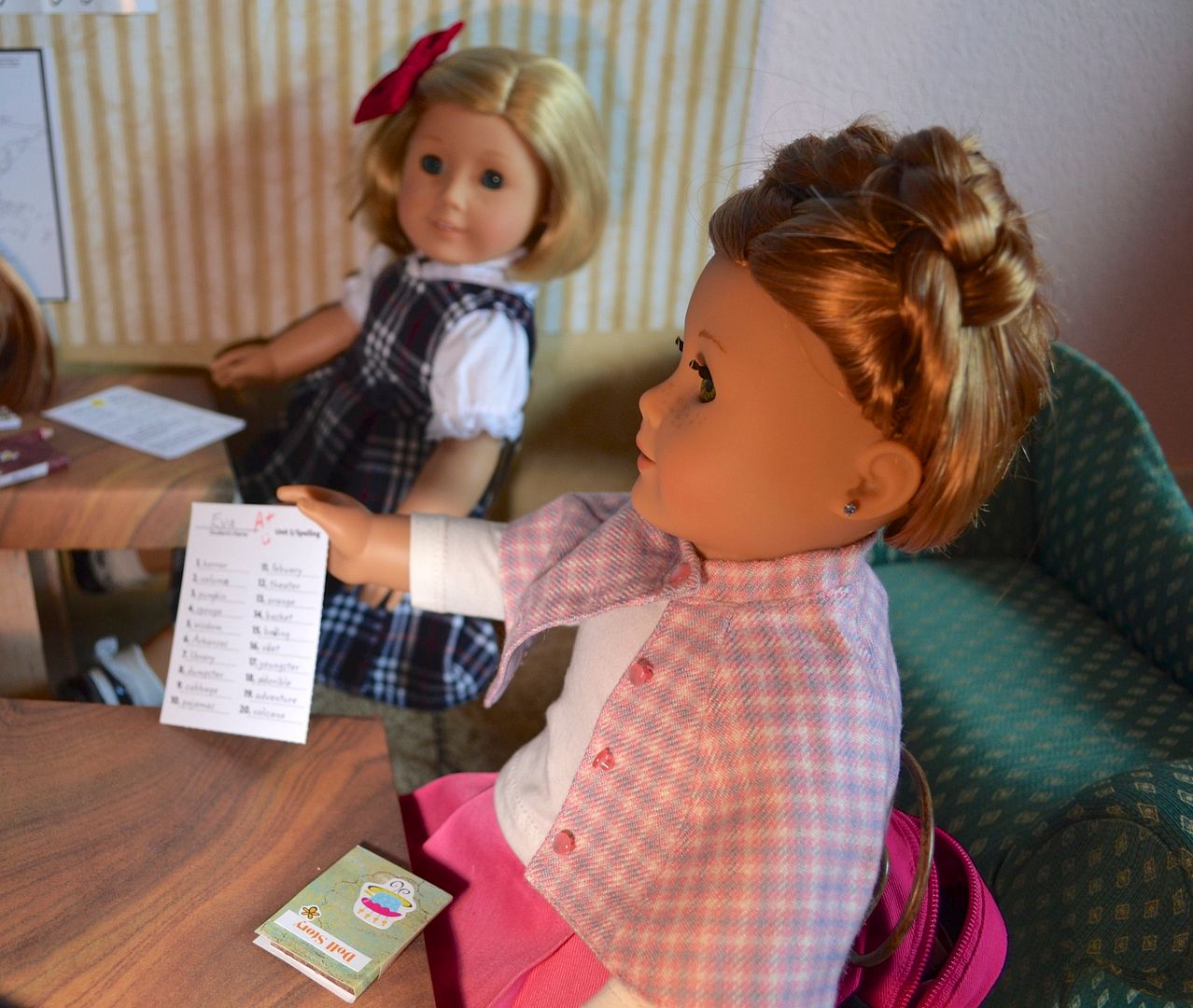 An A+ on Eva's spelling test,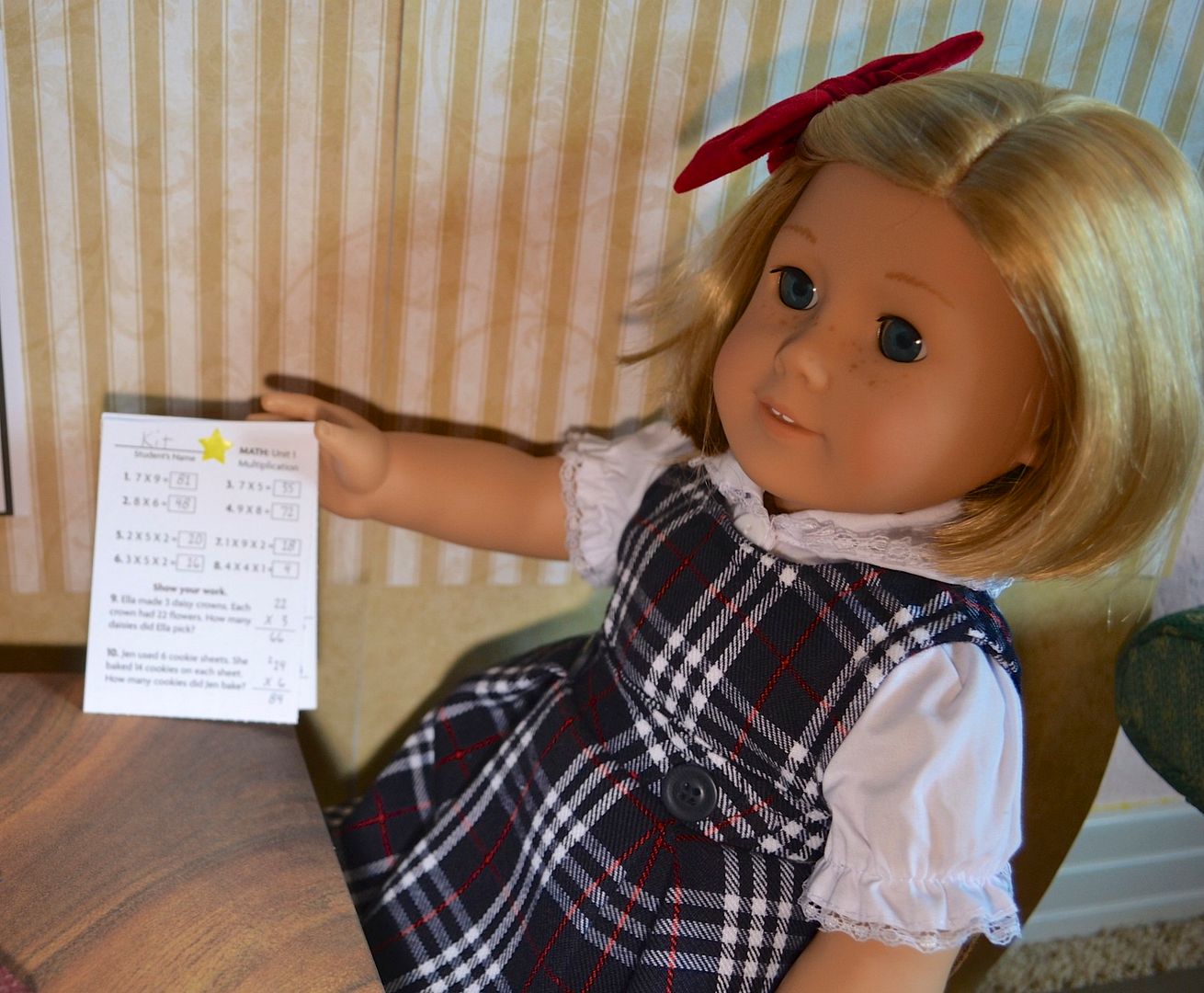 An A+ on Kit's math homework,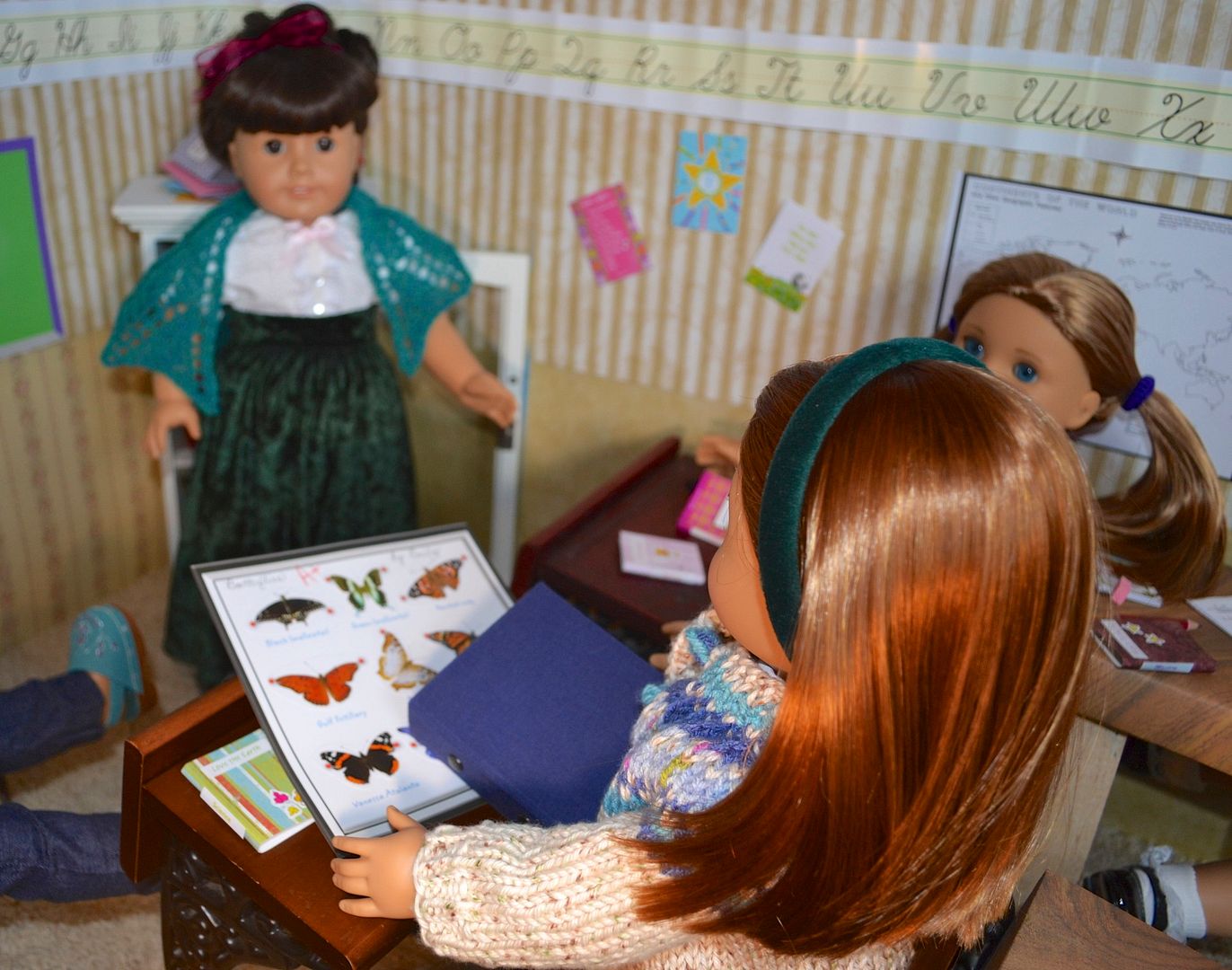 and an A+ on Emily's science project.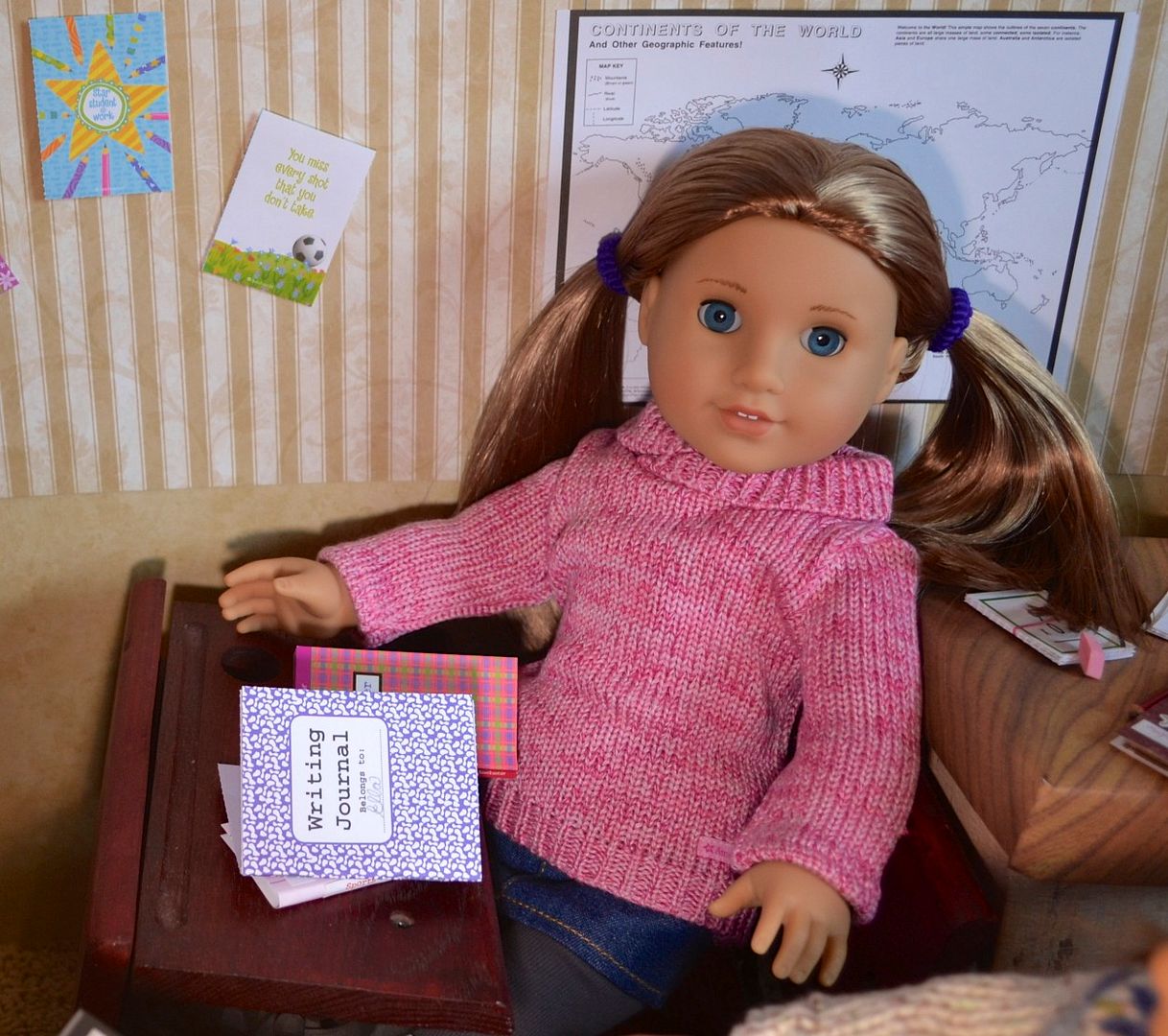 Ella's teacher had not handed back her book report yet, but she was so inspired by the biography she read, that she was starting her own journal about her life as a young gymnast. Maybe it will be published one day!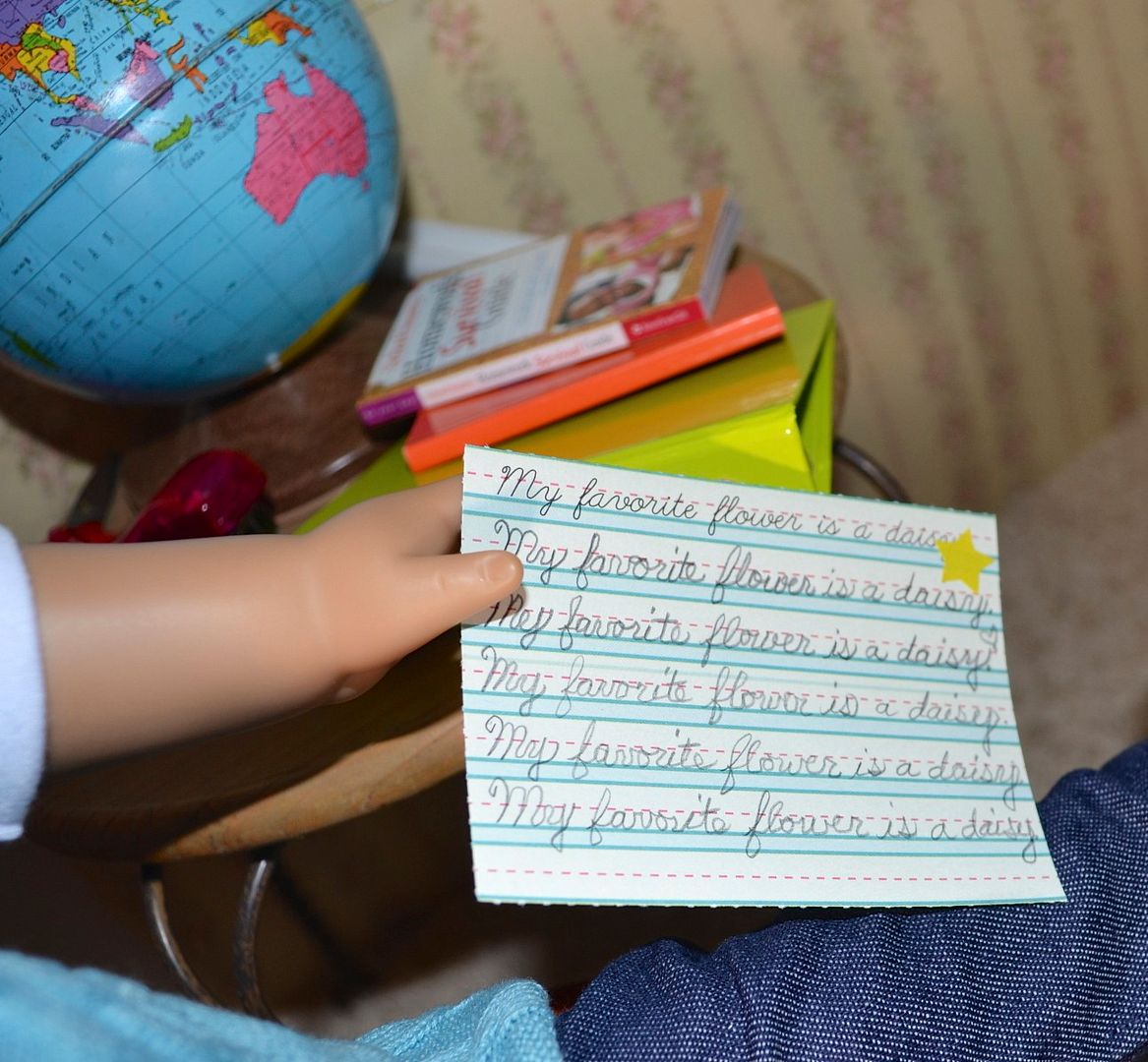 My handwriting is coming along pretty well and Miss Samantha gave me a gold star - haha!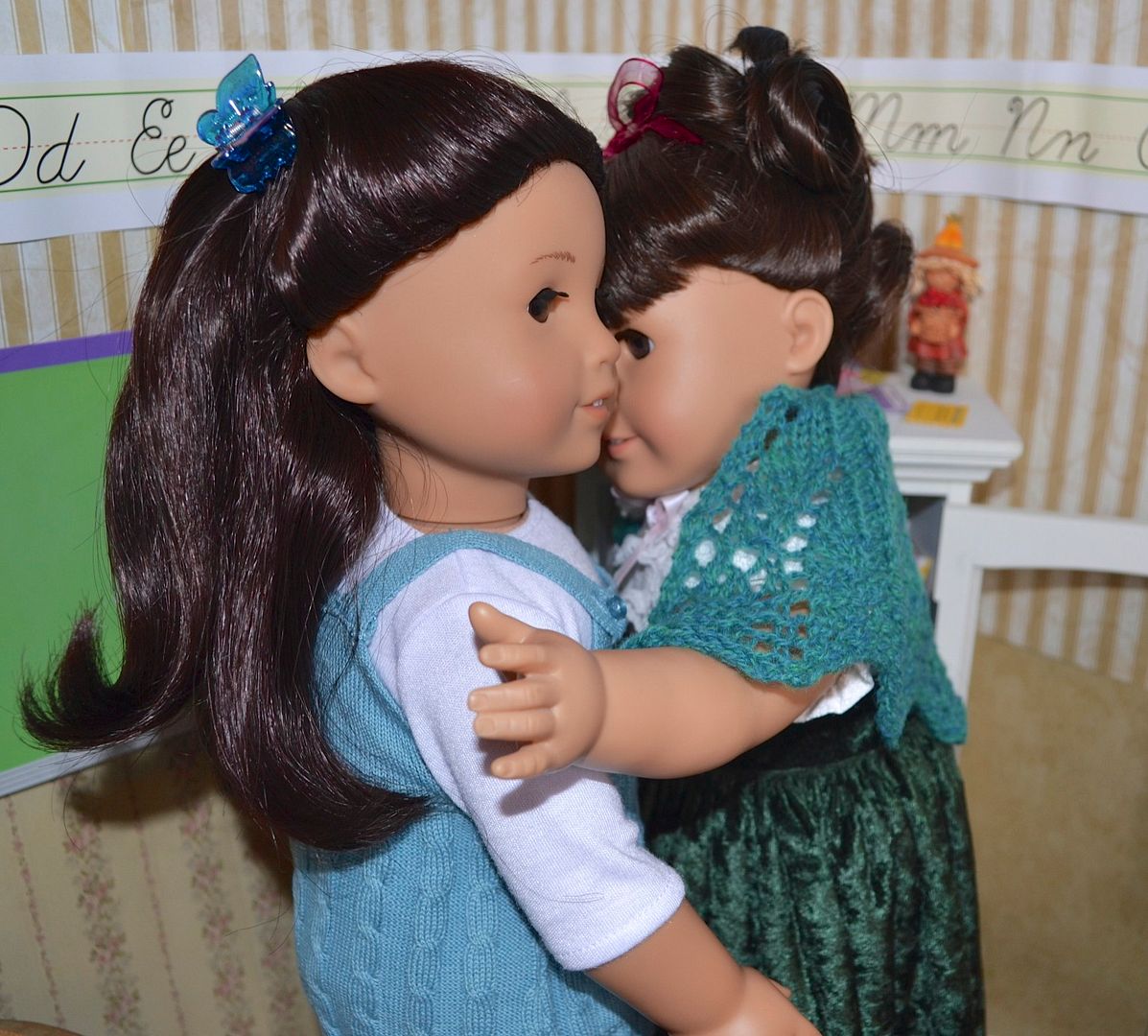 Everyone felt proud of themselves and their accomplishments and cheered and clapped for each other and thanked Miss Samantha for her help. Suddenly she turned and gave me a big hug, saying, "I think the person we really need to thank is Kiki! She is the one who started the Homework Club and found a way to make it work when things were not going well."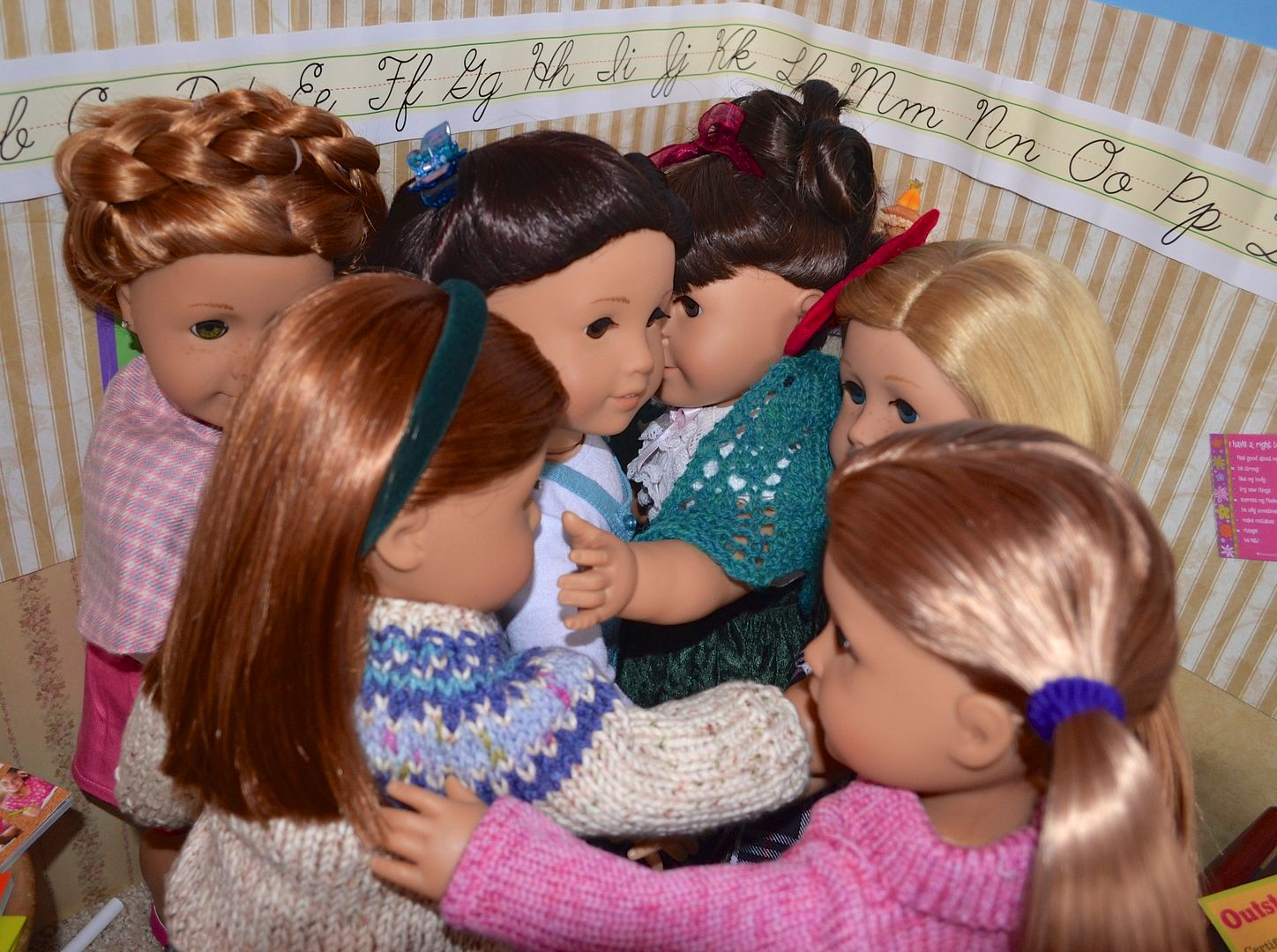 Berfore I knew it, all my friends ran up and huddled around me, hugging and shouting, "Three cheers for Kiki! Hip, hip, hooray! Hip, hip, hooray! Hip, hip, hooray!"
I think I blushed! But, inside I was beaming just knowing I have such great friends and that I was able to help them.
Hugs,
Kiki