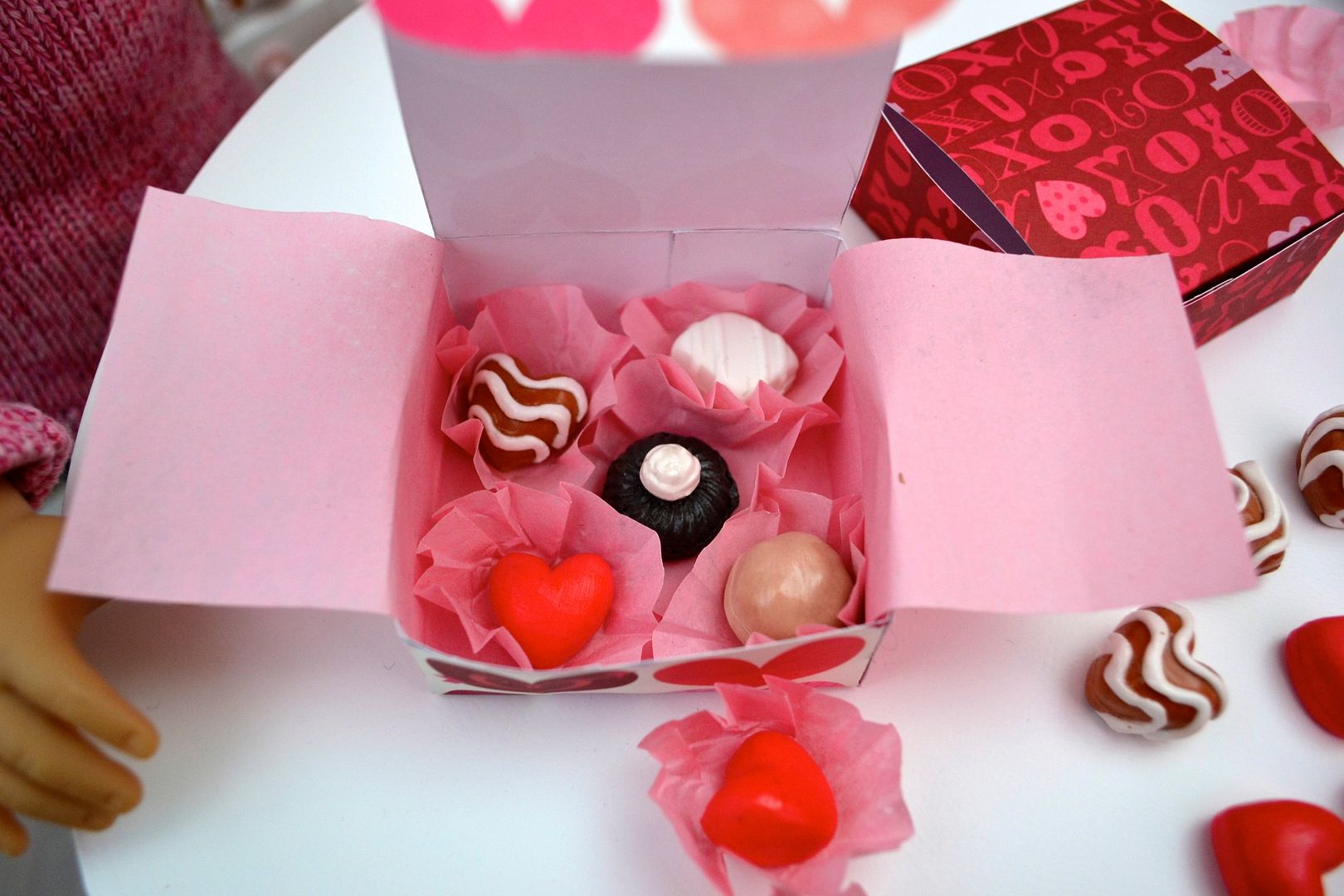 Some of my friends are very crafty, and since Valentines Days is coming soon, they decided to make chocolates to give as gifts. Don't they look yummy and pretty? They even made the boxes. Daisy and Carmela are here to demonstrate how you can do this, too!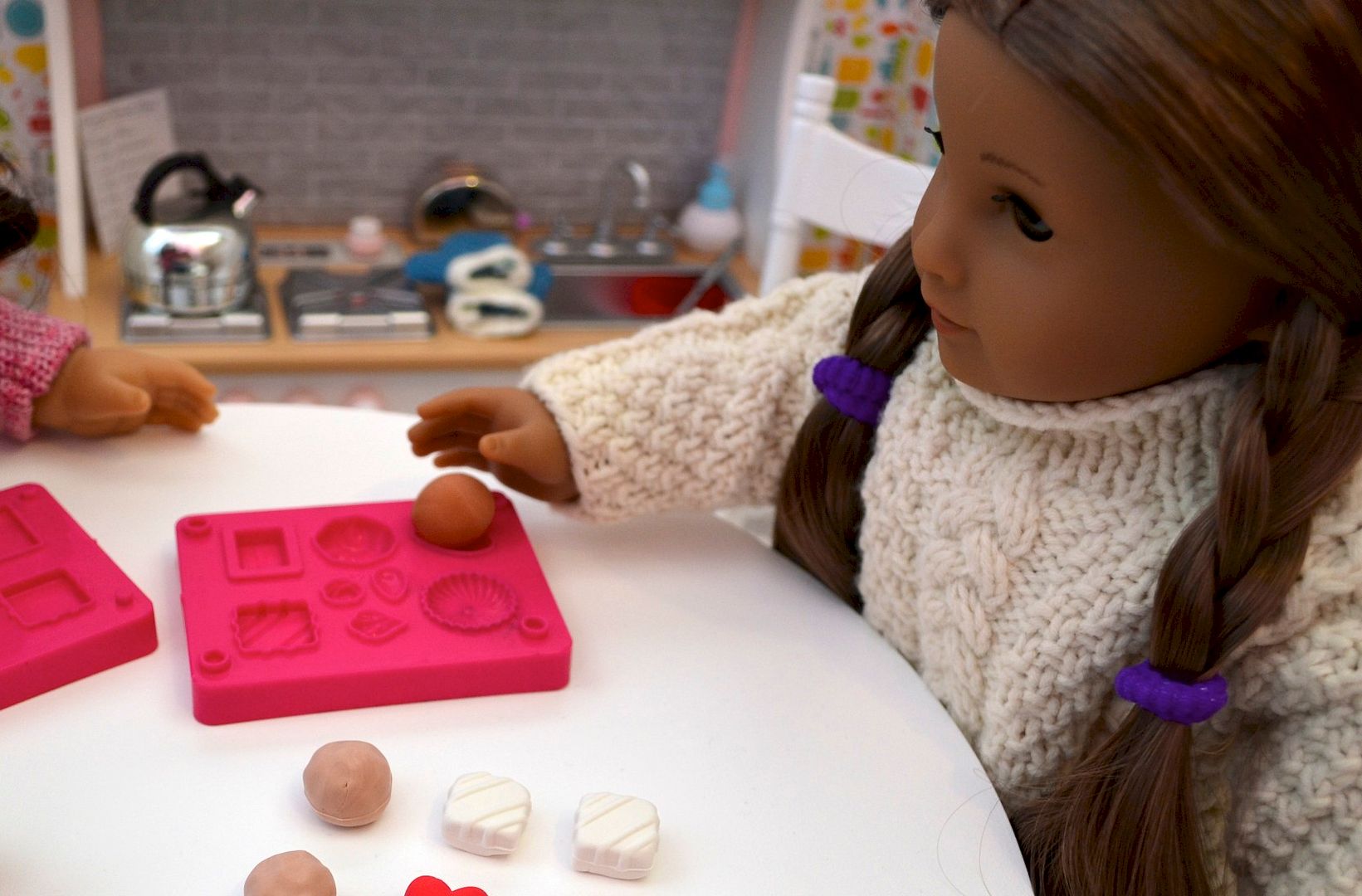 First of all we us air dry clay called Model Magic, because you don't have to bake it. Our person can't be around the fumes of the ones you bake, and this is really easy to use. First you roll the clay into a ball and then press it into a candy mold. If you don't have a mold, you can shape the candies yourself. Toothpicks are great for sculpting designs.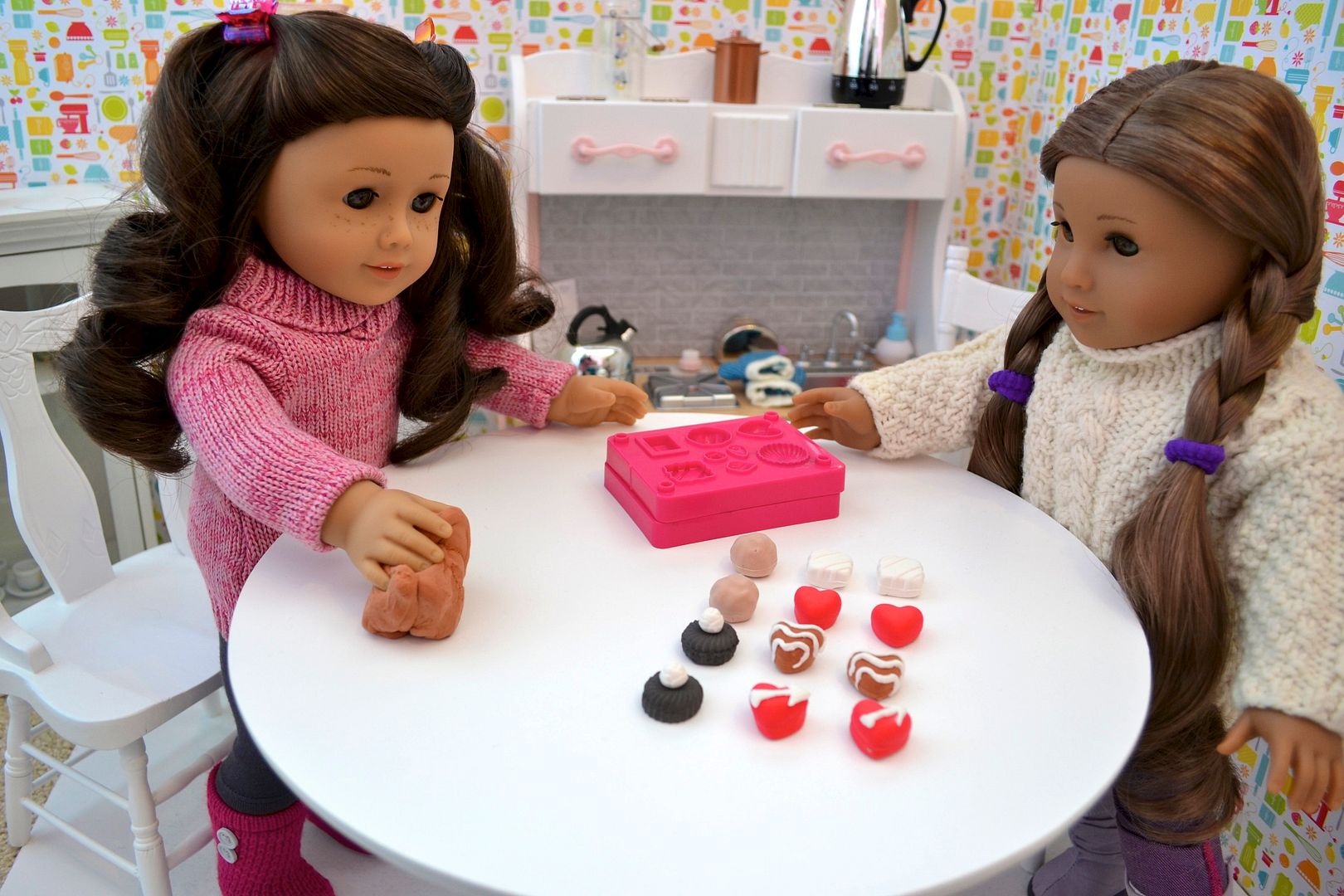 We decorated the candies with bits of clay and then let them sit for about a day to dry.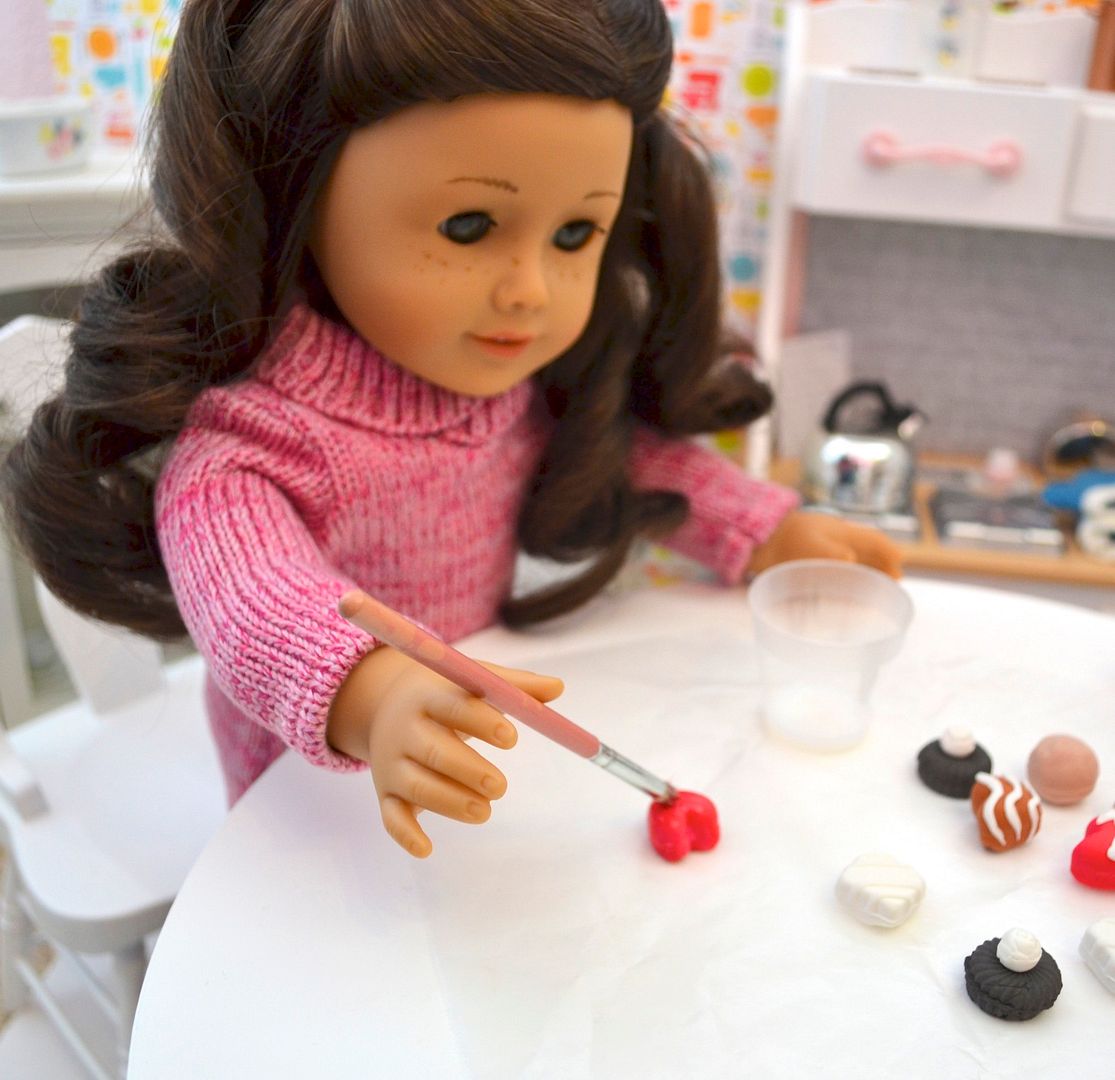 After the pieces dried we painted them with a glossy sealer to make them shiny and look more real. That was kind of messy because we had to pick up the candies to turn them around, but the acrylic sealer washes off with soap and water.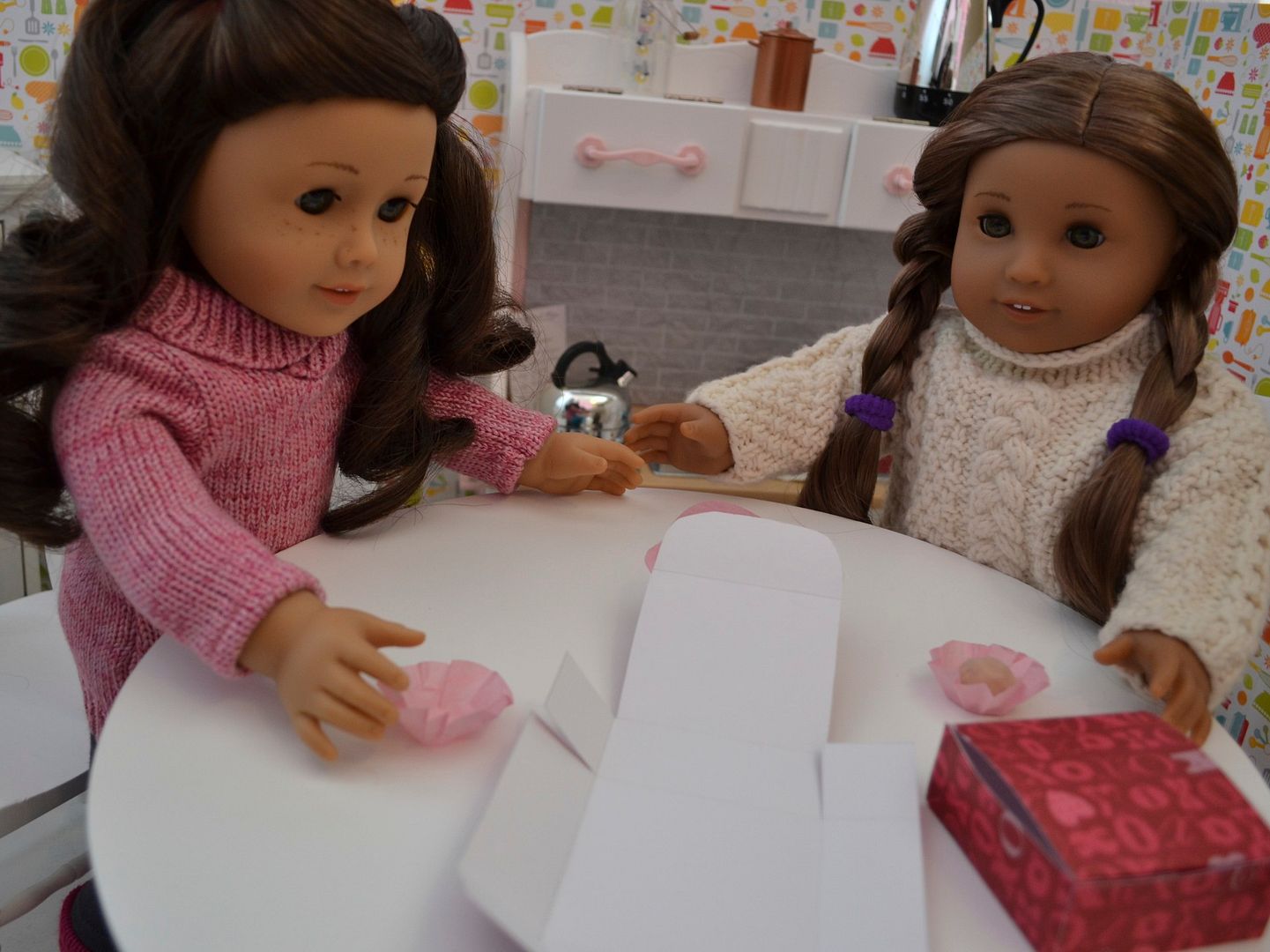 The sealer dries pretty fast, and while we waited we made boxes our of card stock. We also cut little circles out of tissue paper and folded them to look like the wrappers you see separating the candy in boxes. We cut some rectangles of tissue paper to lay in the box and fold over the candy like a present.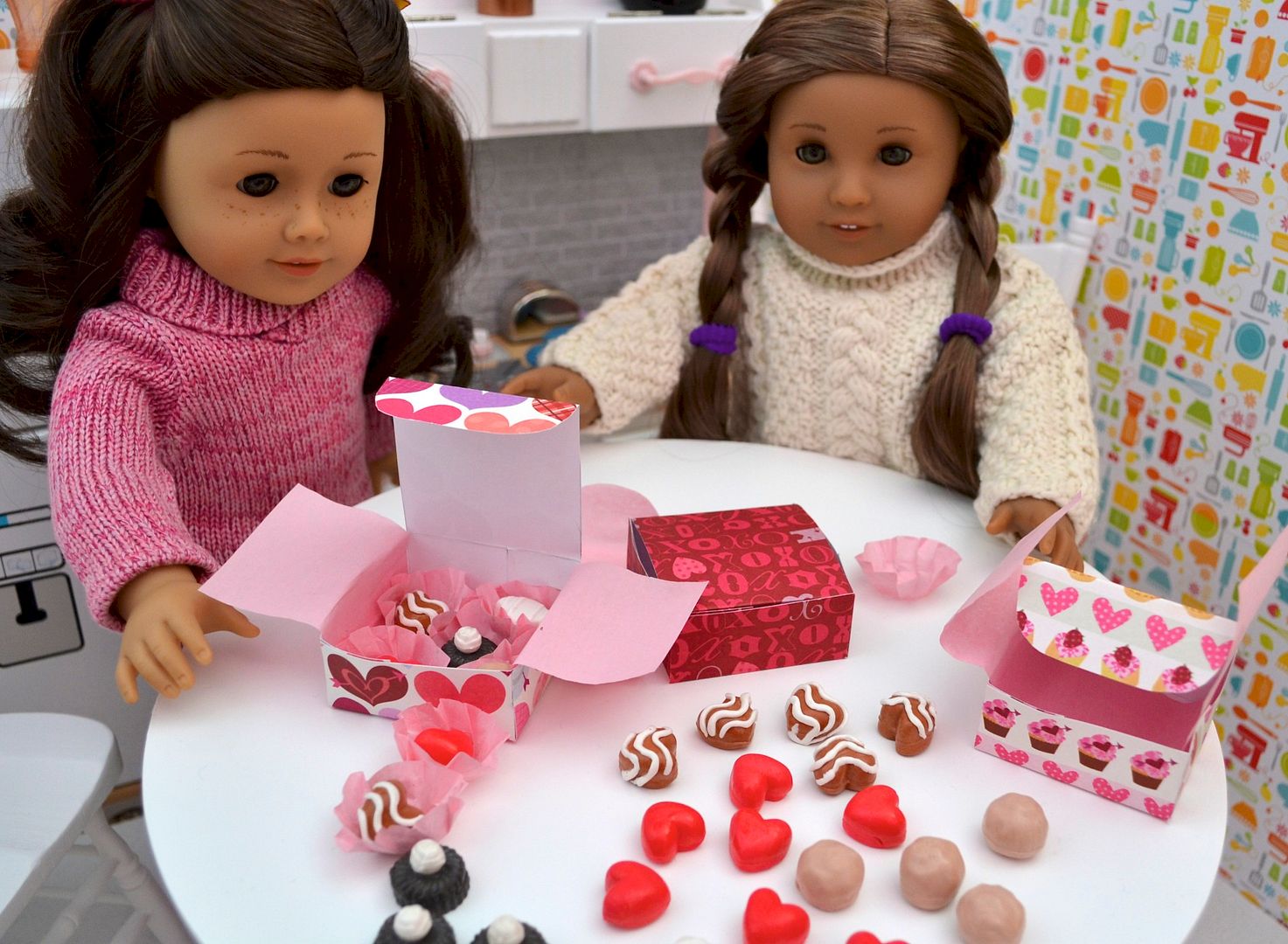 Finally, it was time to put the chocolates in the boxes!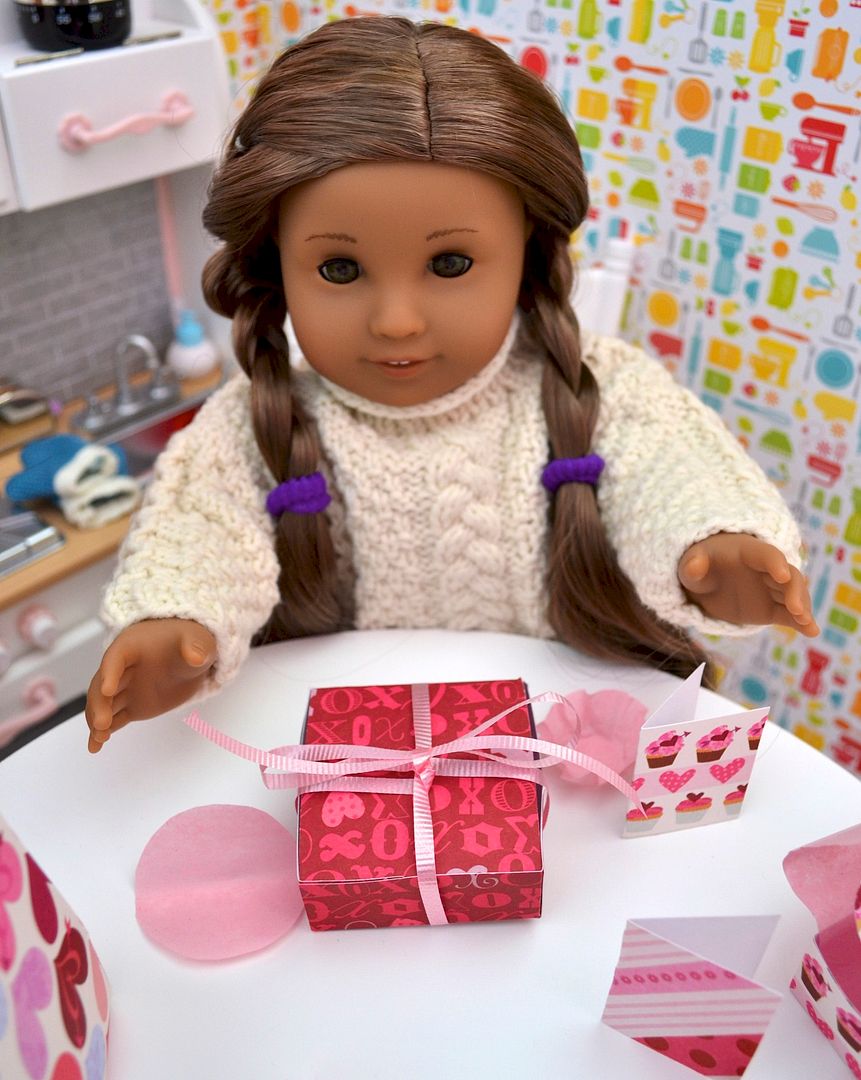 A pretty ribbon finishes everything neatly! We also used leftover card stock to make matching cards.
We can't wait to give these to our friends and hope you enjoyed our crafting tutorial!
Daisy and Carmela