First, I have to tell you something really exciting: it's raining! I mean RAINING cats and dogs! I can't wait to go out and check the rain gauge!
Tía and I love birds. We get to see lots of different kinds right in our yard and the field. Right now there are two birds that are building nests in the rafters of our back deck. The first are Says Phoebes. They fly here from Mexico to breed and then leave. They are flycatchers and really cool to watch zipping around and catching bugs in the air.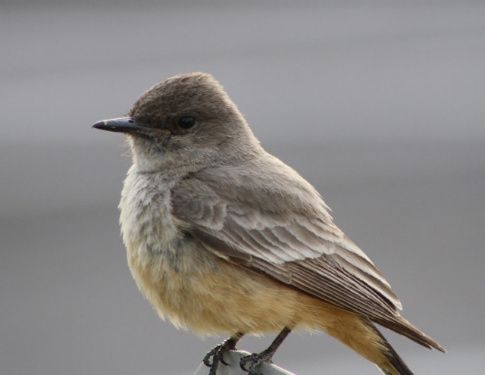 They like to nest up high on boards and use mud as the foundation for the nest. They've been nesting in this spot ever since the house was built five years ago and appear every April. Here's their progress so far: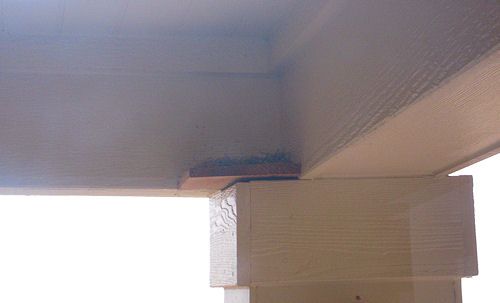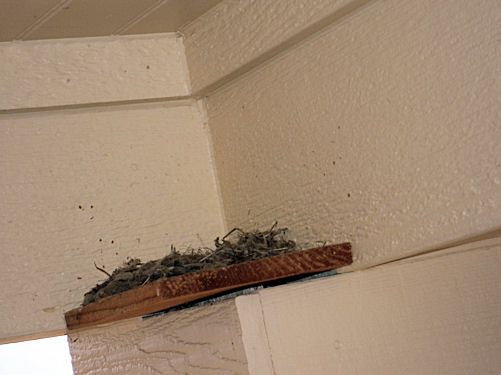 Over in another corner some House Finches are also building a nest. They are funny to watch and we call the the clowns because they are so silly. Here's a pair with female on the left and male on the right:
And their nest site: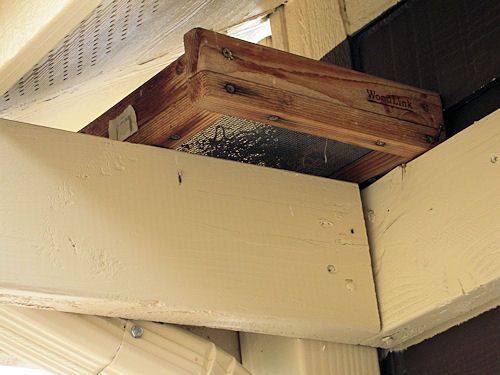 So now I have three important things to keep track of in my backyard journal: the amount of rain we get, the Phoebes, and the Finches. I'm going to be busy!