This was a crazy weekend. On Sunday we planned to go visit Aunty Carla, who lives about an hour away. But when we woke up that morning, my little sister Luci looked like this: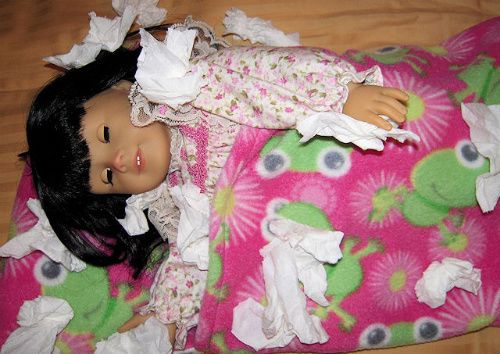 Poor Luci has allergies! She felt miserable and wanted to stay home, even though Aunty Carla is really fun to visit and has a beautiful house filled with treasures. Luckily, traveling Sophie had just arrived. She said she was happy to stay home and play with Luci, because she'd just spent 3 days traveling.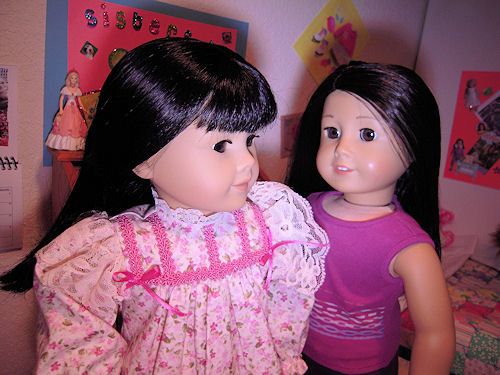 So, Holly, Mia, Eva and I went to Aunty Carla's. Here are some of her treasures that have been in her family for a long, long time: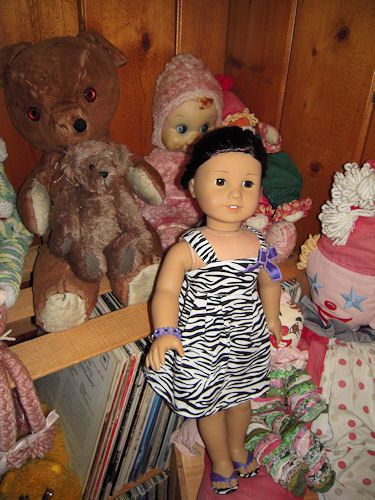 She even gave us a cute, little dolly to play with and take home for keeps!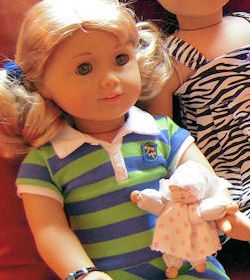 Now, it is fun to get a new dolly, and we are pretty good about sharing, but on the way home we girls talked and came up with a plan!
When we got back home Luci and Sophie were sitting on the couch watching a movie. Luci was feeling better, thanks to the special allergy herbs that Tía gives her. We walked in and surprised Luci by giving her the dolly to be her very own!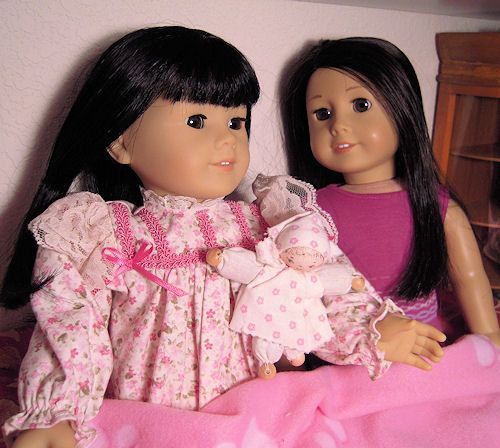 Luci was so happy! It was like she had not even missed the visit to Aunty Carla's house at all!
I also need to say WELCOME SOPHIE! We are so glad you are visiting us this month, and we have bunches of things to do and go see while you are here!