Hi everyone! We have decided to do something to surprise our Tia. "Tía" means "aunt" in Spanish and is what we call the human who takes care of us. Anyway, she said her father used to tell a story of a woman in his neighborhood who loved her Christmas tree so much that she left it up for months. AND, she decorated it for Valentines Day with red hearts and bows! Well, Tía loves Christmas trees and this year she talked her family into leaving up a small white one that has really pretty colored lights. But, it looks kind of bare without the Christmas decorations so we are going to surprise her and decorate it for Valentines Day! But, don't tell! ;)
I (Mia) am going to tell you the first part of the story. So, today we started out by making some hearts out of clay. We got out the red clay, a rolling pin, and cookie cutters: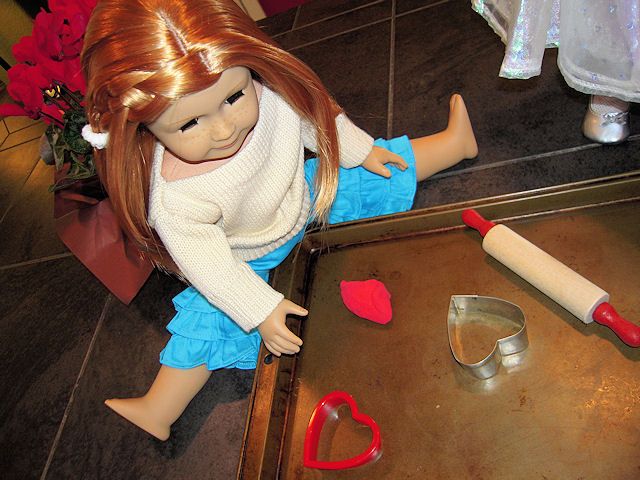 I asked Eva to help but she had just tried on her new Valentines Day dress and didn't want to take it off...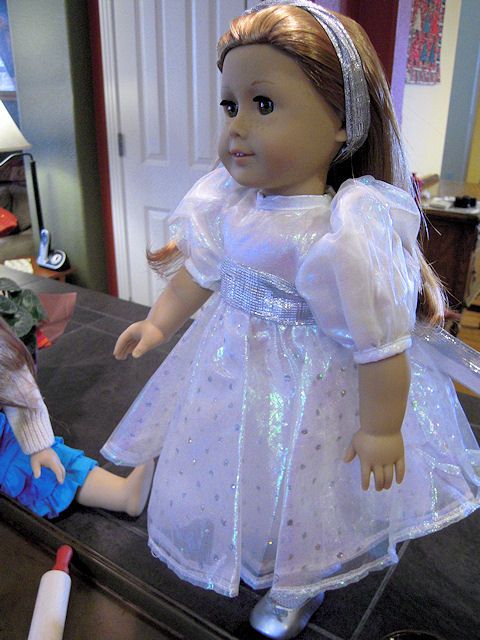 ...so she said she would supervise. Oh, brother!
I rolled the clay with the rolling pin...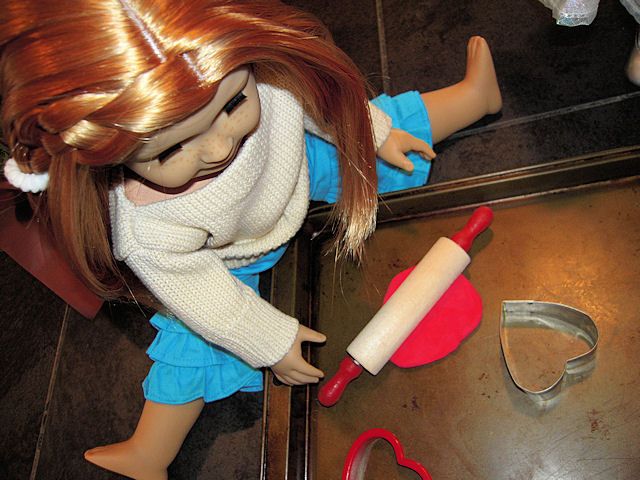 ...and cut out hearts with a cookie cutter.
Then I poked a small hole in near the top for a piece of string to go through later.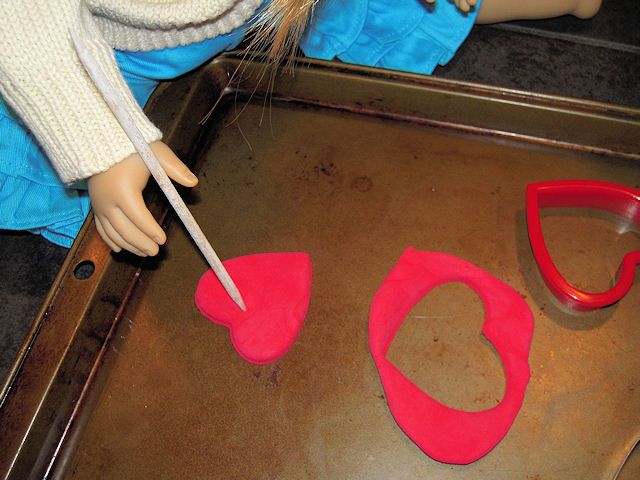 "Don't make it too big, or too small!" advised Eva.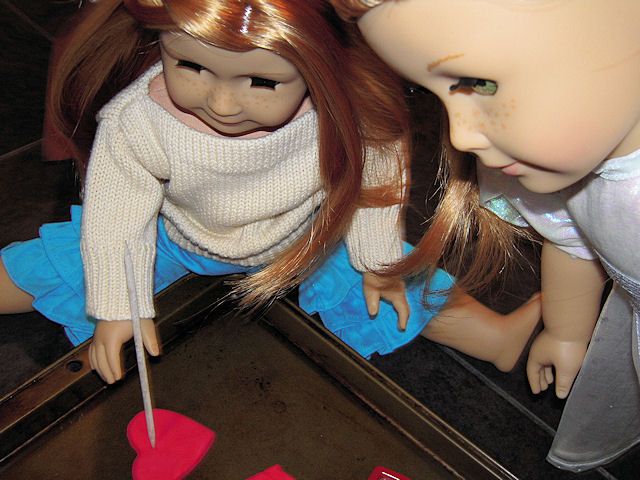 Here are all the lovely hearts. They are on a cookie sheet, but this is not the kind of clay you have to bake. We aren't allowed to use the oven by ourselves, so we used the air dry clay.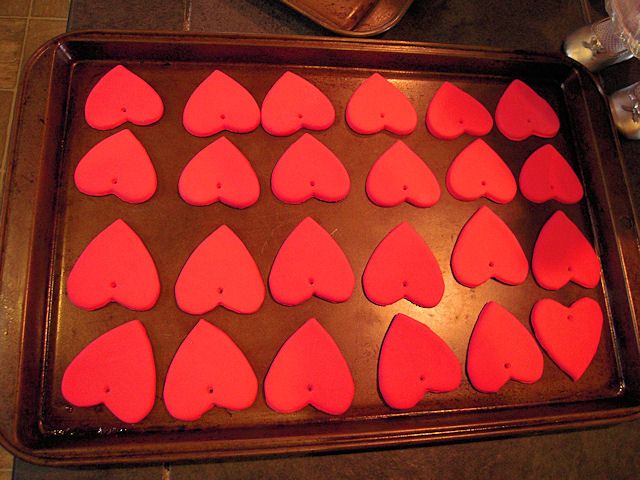 Tomorrow the hearts will be dry and we can move on to the next step. Stay tuned! :)