Hi! It's Eva here. Remember yesterday how Mia made the clay hearts? Well, today I decided to surprise her and do the next step, which is painting the hearts. I had so much fun doing that!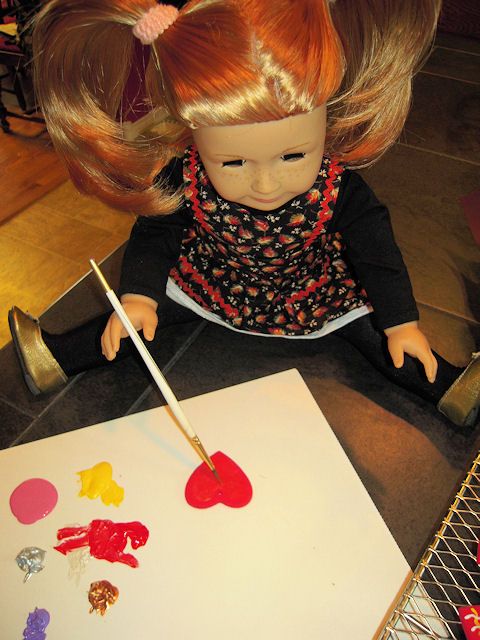 I used acrylic paints and wore my apron in case I made a mess.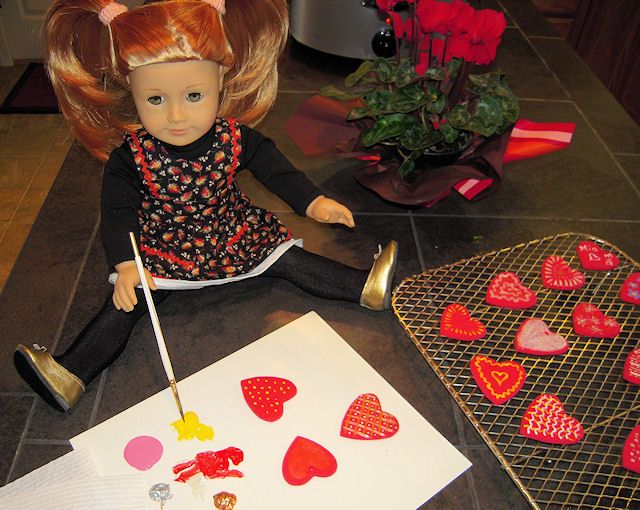 When I had painted all the hearts I called Mia in. Surprise!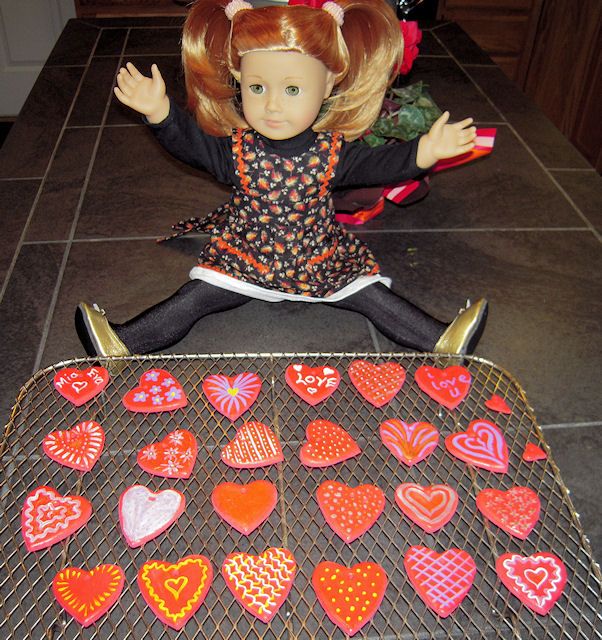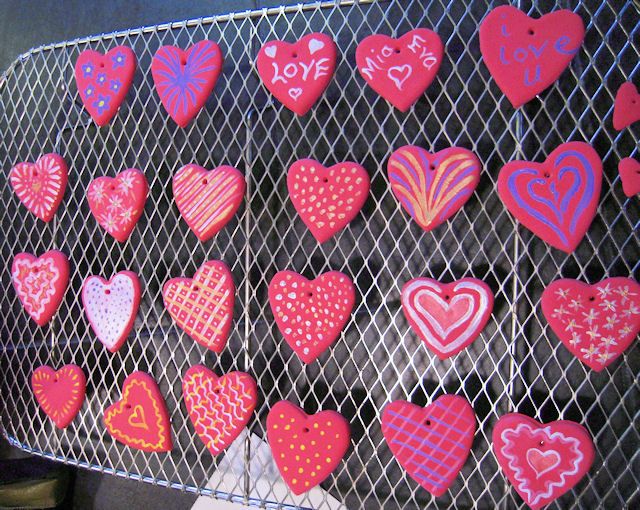 Mia was really impressed!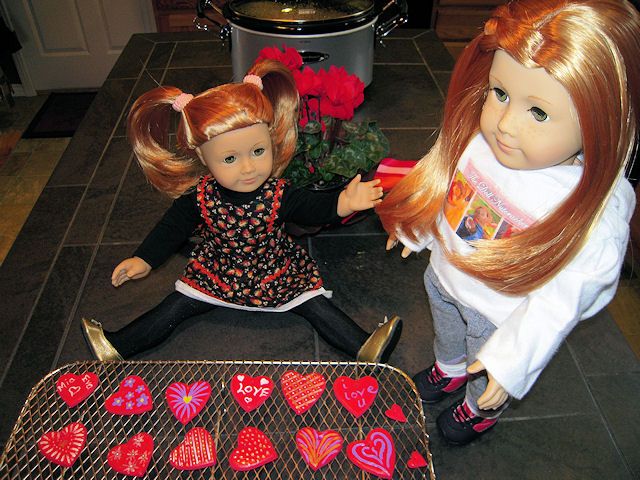 She especially liked the one I made just for us!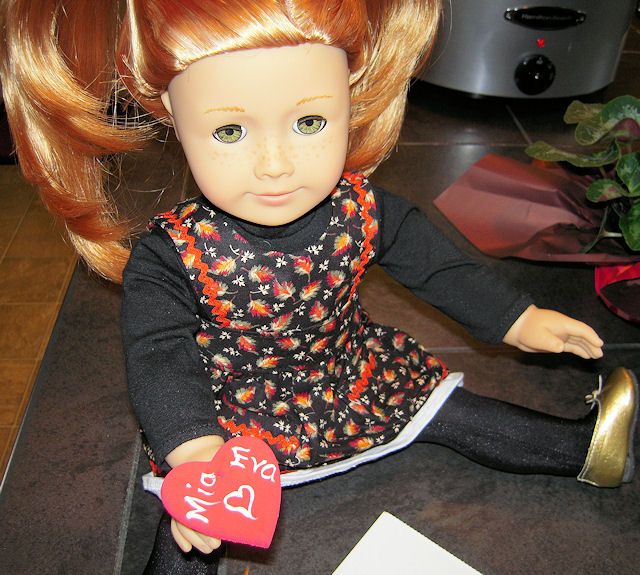 Mia and I put on the top coat of gloss to make the hearts shiny and then we put a silk ribbon through the holes for hanging on the tree.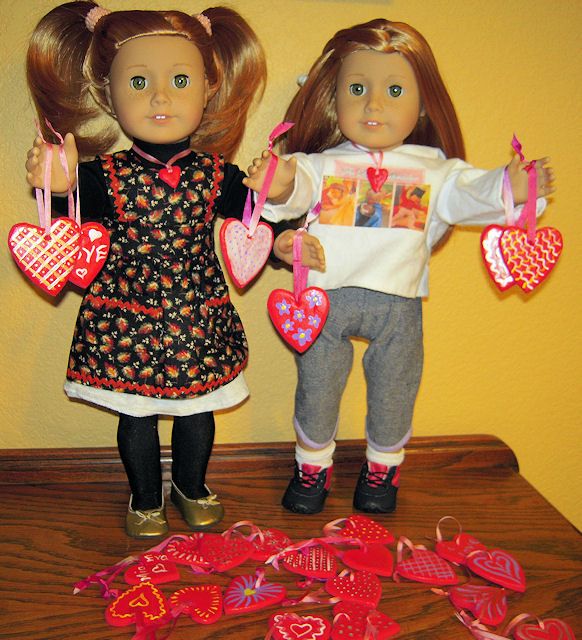 And Voila! Here is the Valentine tree all decorated. We didn't use a flash so you could see the lights, but that made the pic a bit dark. Anyway, we can't wait to show Tía!!!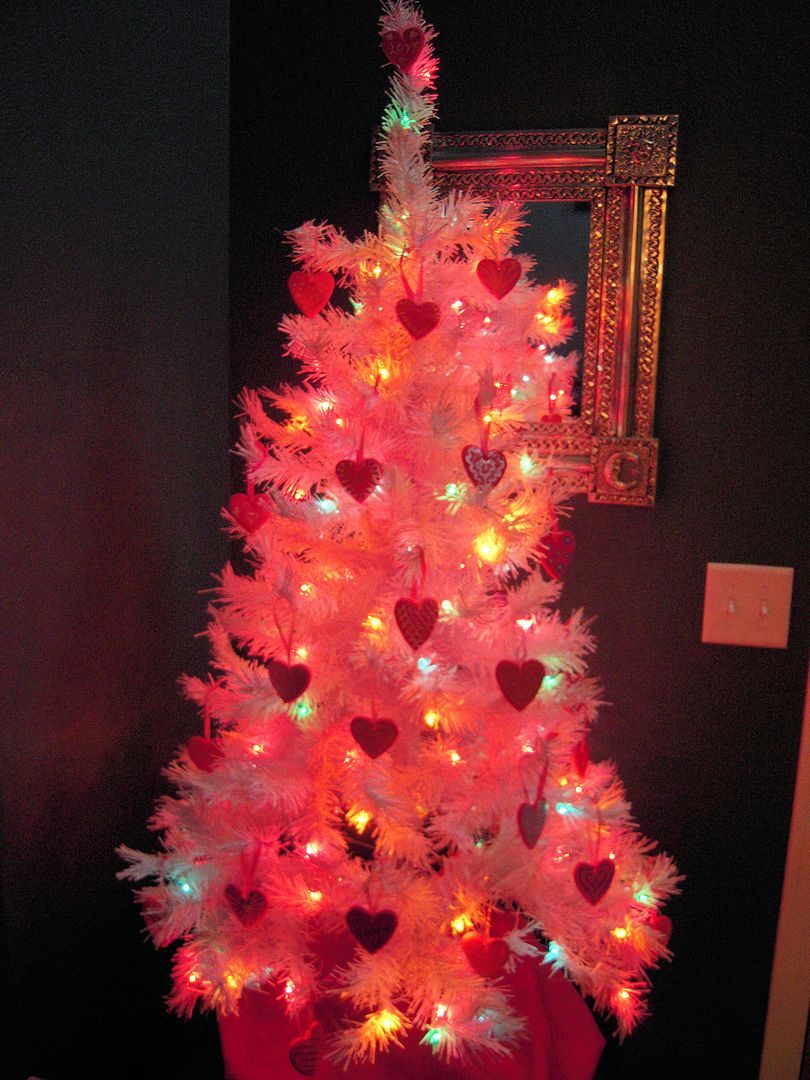 HAPPY VALENTINES DAY!