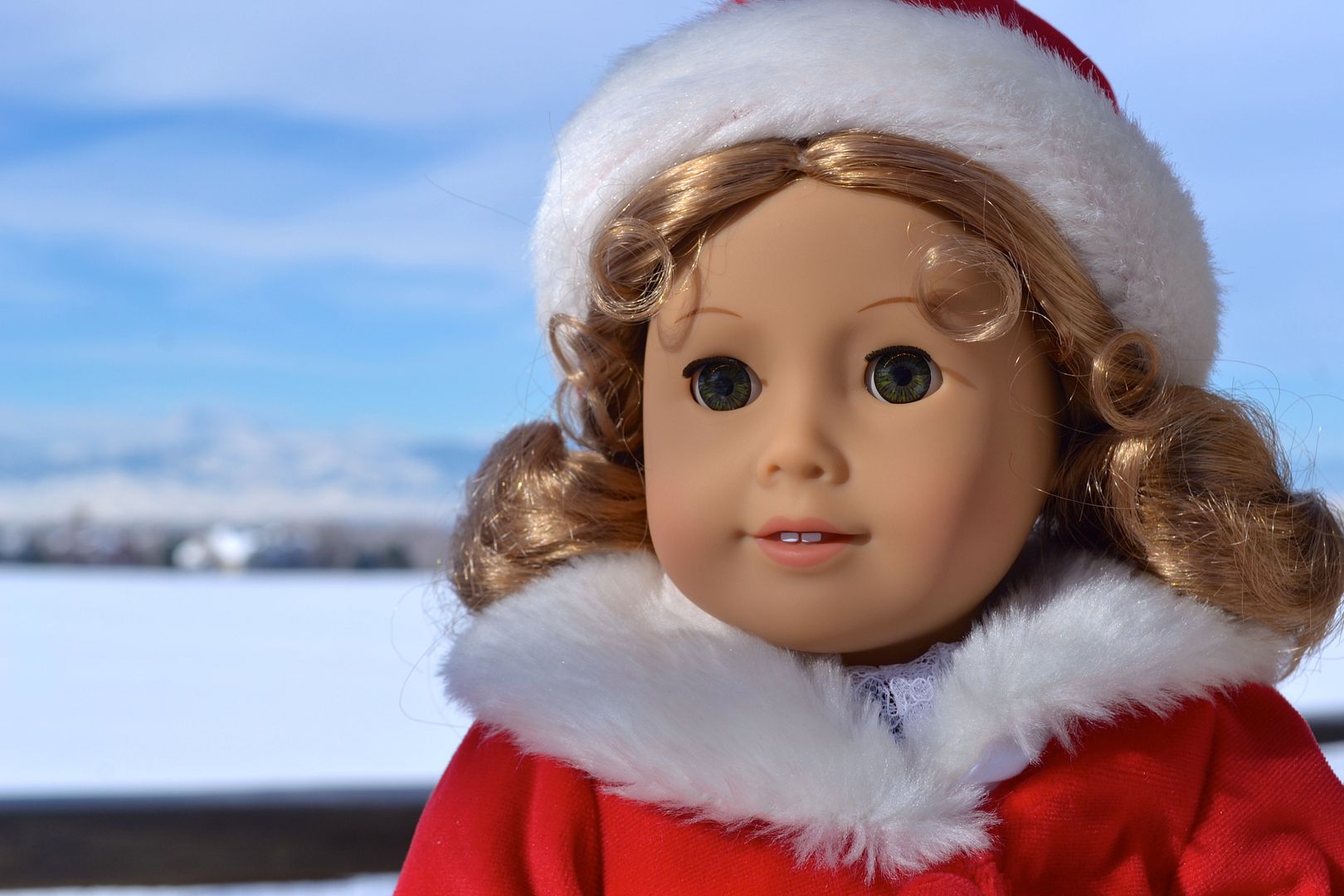 Yesterday it snowed and snowed, closing schools and stores. No one expected so much snow and something about the world filling with soft fluffiness made everyone excited. This morning Anna woke up to a wonderland of dazzling, white snow. The bright sunshine made everything sparkle and the air smelled fresh and clean. This put Anna in a holiday mood, as if she wasn't already! She'd been singing Christmas carols non stop for the last three days. Anna decided to put on her Christmas dress that she had just received, along with a soft red coat and hat, trimmed with white fur.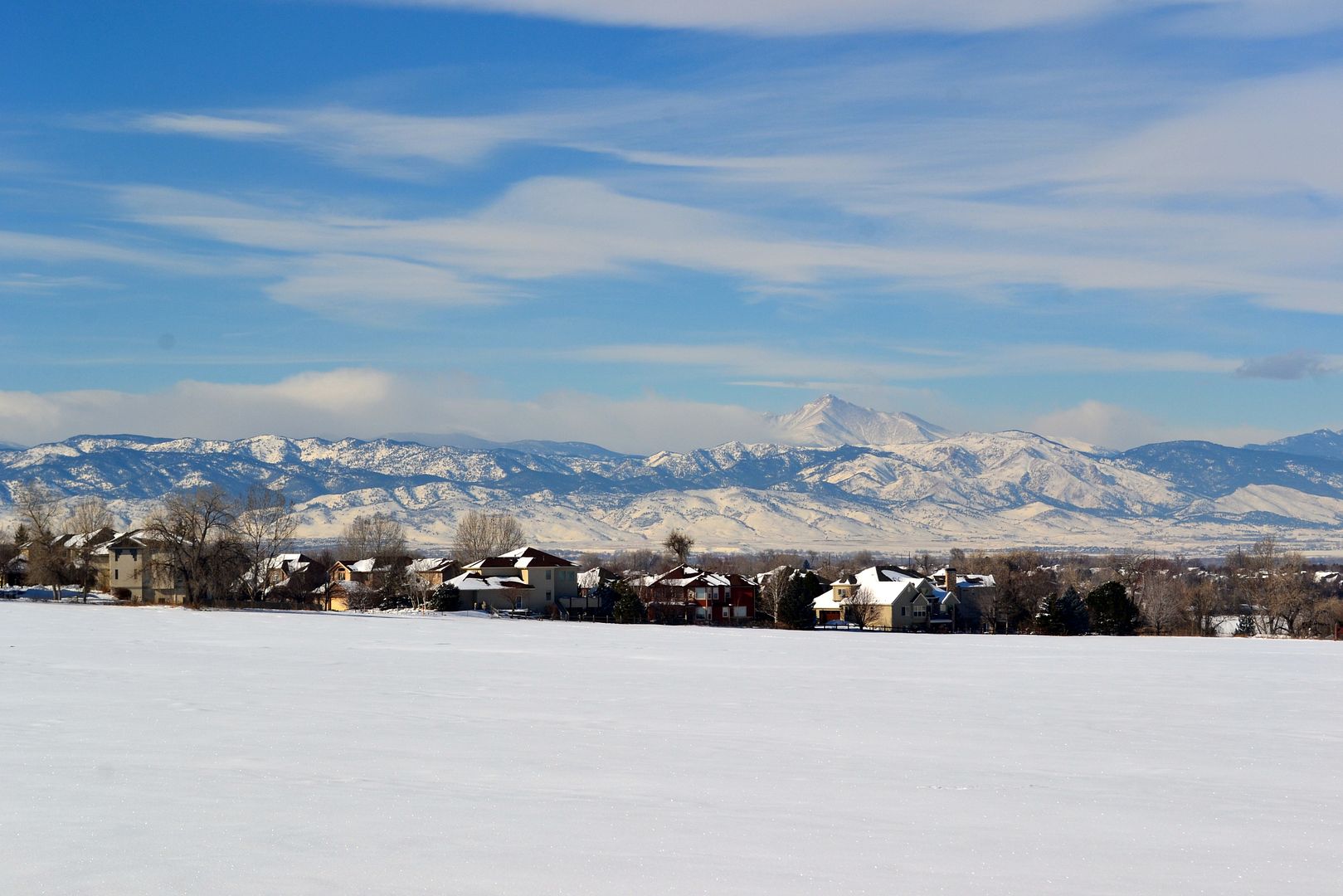 Anna stepped outside and gazed at the field of unbroken snow, smooth as a blanket. In the distance the mountains looked extra pretty and frosted in white, just right for Christmas.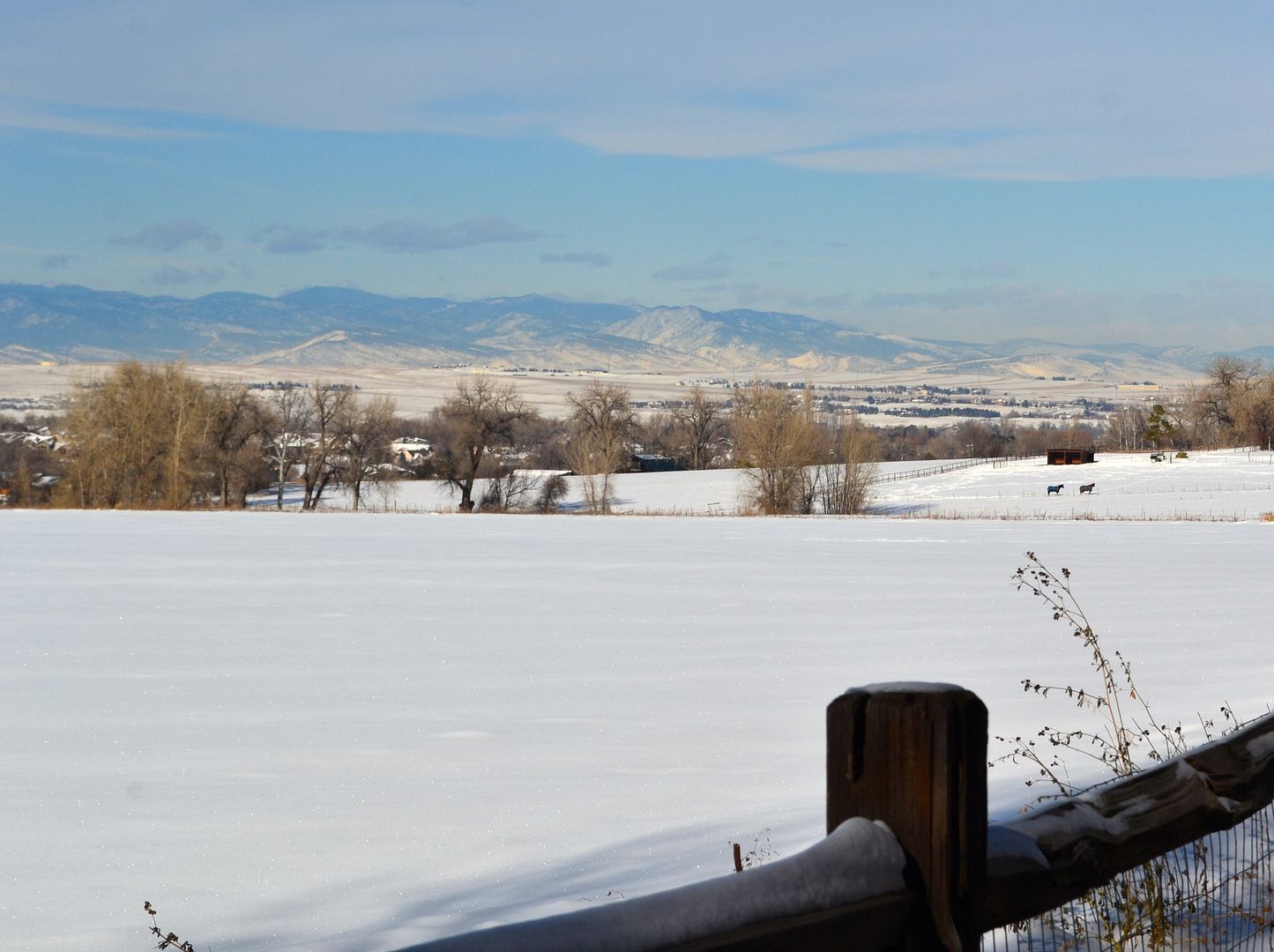 Off to the right some horses were wandering about in their pasture and Anna wondered how they felt about finding it covered in snow.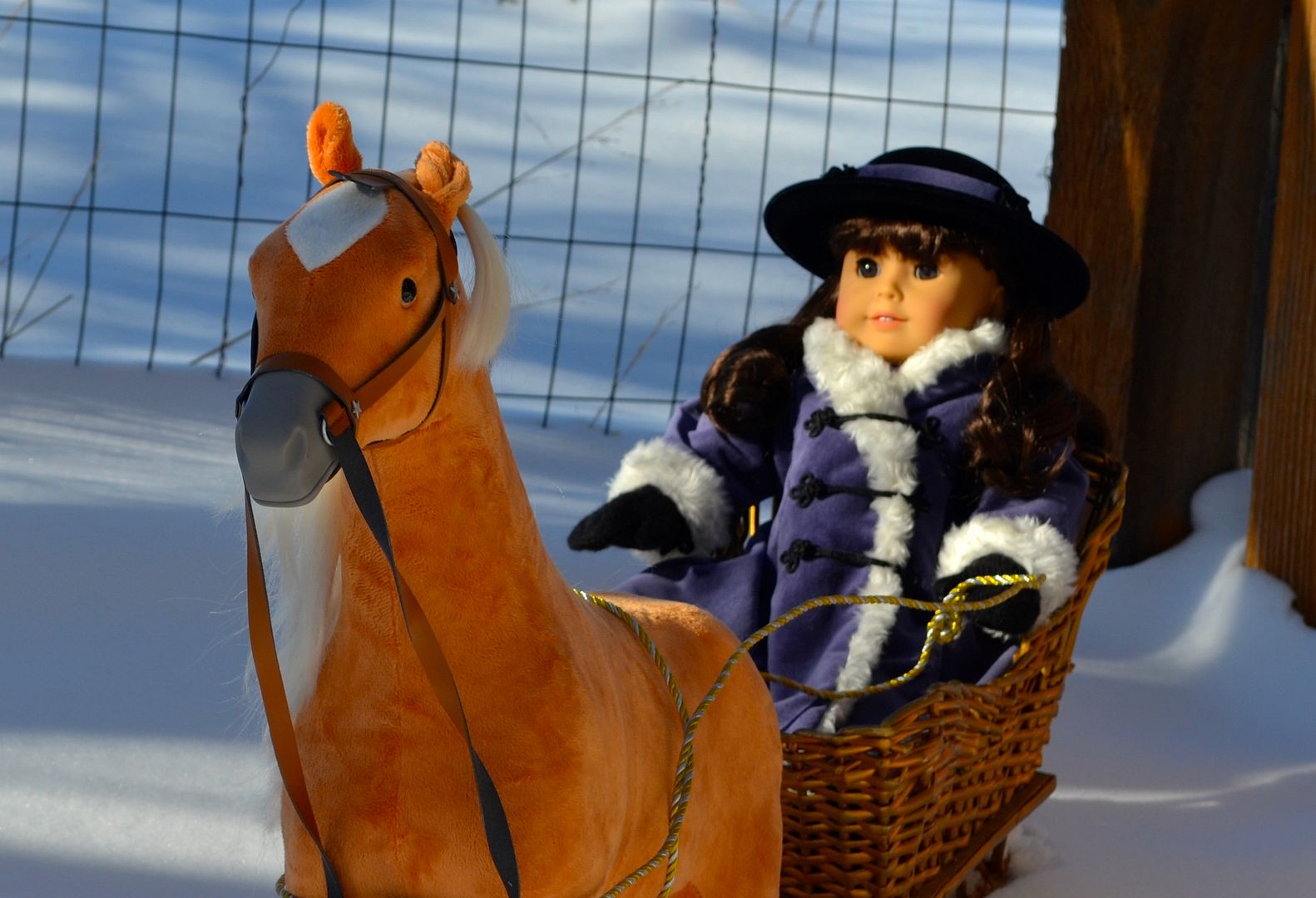 Anna was just thinking about how much she would love to pet a horse and maybe even ride one someday, when she saw an actual horse coming right toward her. It was pulling an old fashioned sleigh in which there was a girl. The girl looked about Anna's age and was wearing a very fancy coat and hat. They were the kind of thing one might find in a trunk in an old attic.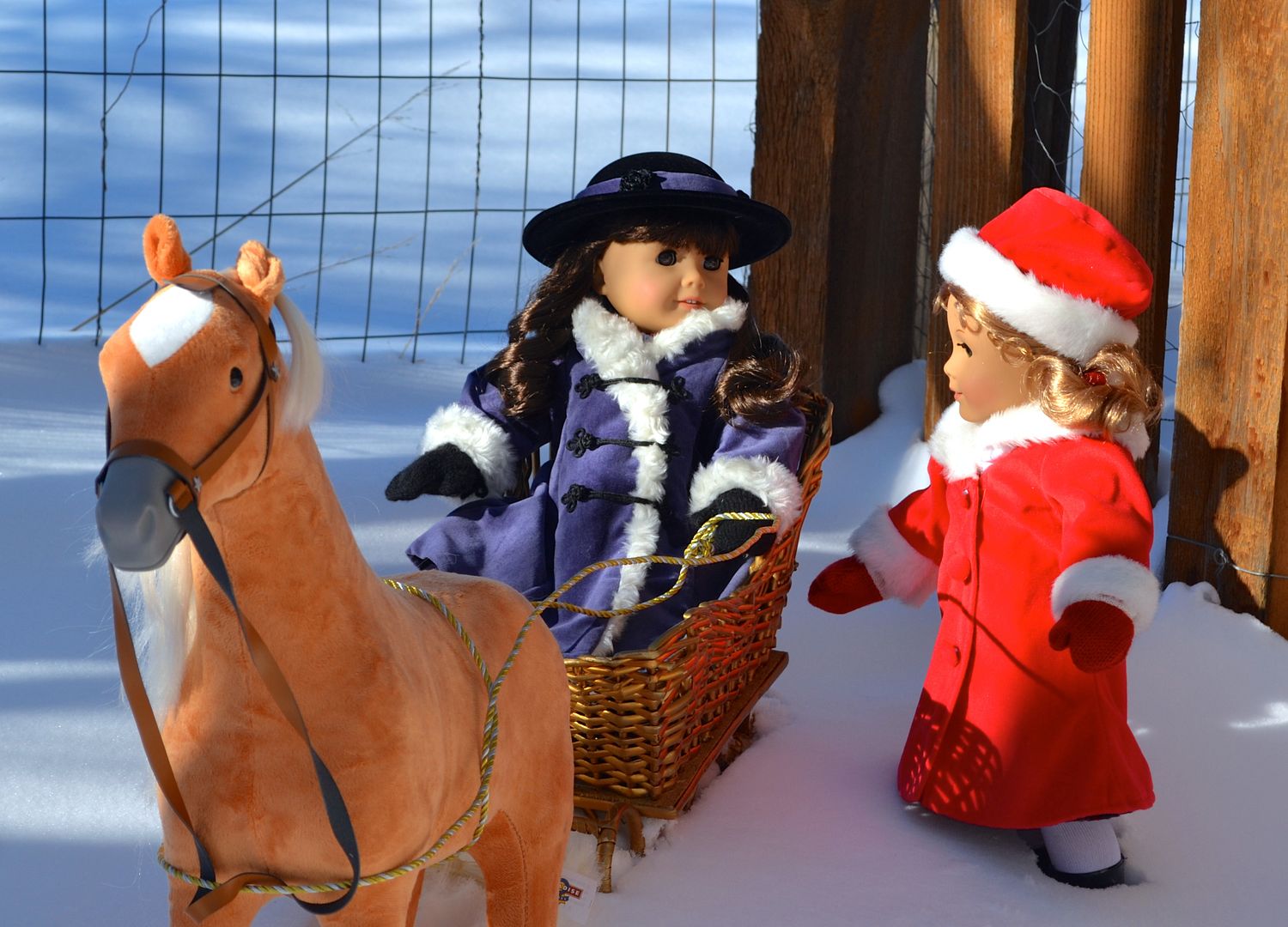 The girl stopped her horse and introduced herself. "Hi! I'm Samantha. Isn't it a lovely day? I decided this would be the perfect day to go for a ride and find a Christmas tree for the parlor."
"Hello. I'm Anna, and yes it's a lovely day, but I'm not used to seeing people riding around in horse drawn sleighs."
"Oh, I do know some people that have automobiles. It is 1904 after all. But, I still like using the horse and sleigh whenever I can," replied Samantha.
Now one of the wonderful things about being a doll is you get to experience all sorts of things, including traveling through time. I suppose it might be possible for humans, but I've never heard of them doing so except in stories. Anna realized that somehow she had traveled back in time and she felt a tingle of delight. This could be quite an adventure. "Would you like to come along and help me?" asked Samantha, and Anna was thrilled to say yes.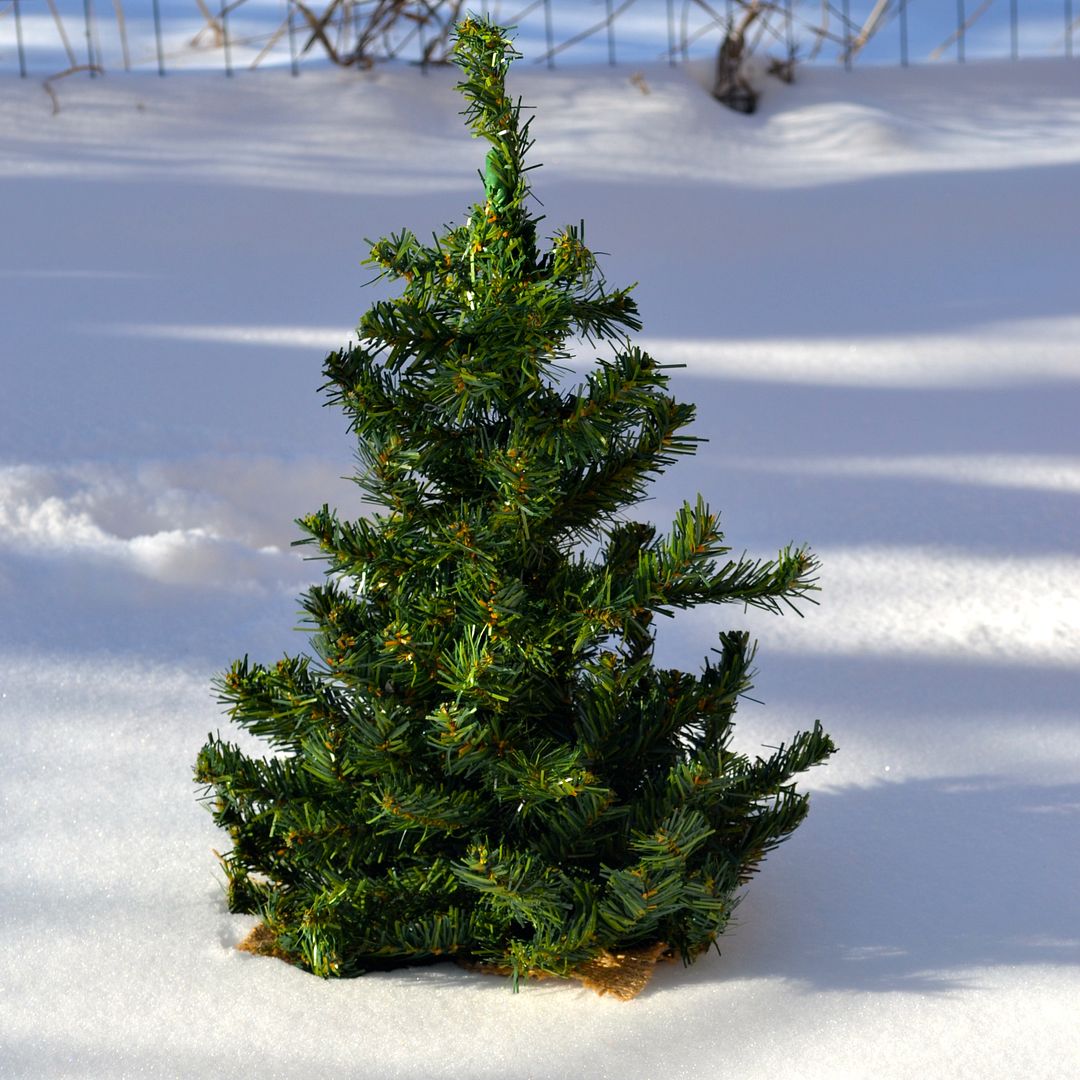 They only went a little bit farther when Samantha pointed to a pretty tree. "I think we can get this one into the sleigh if you help me. Then I'd love to have you join me at home for tea time and we can decorate it."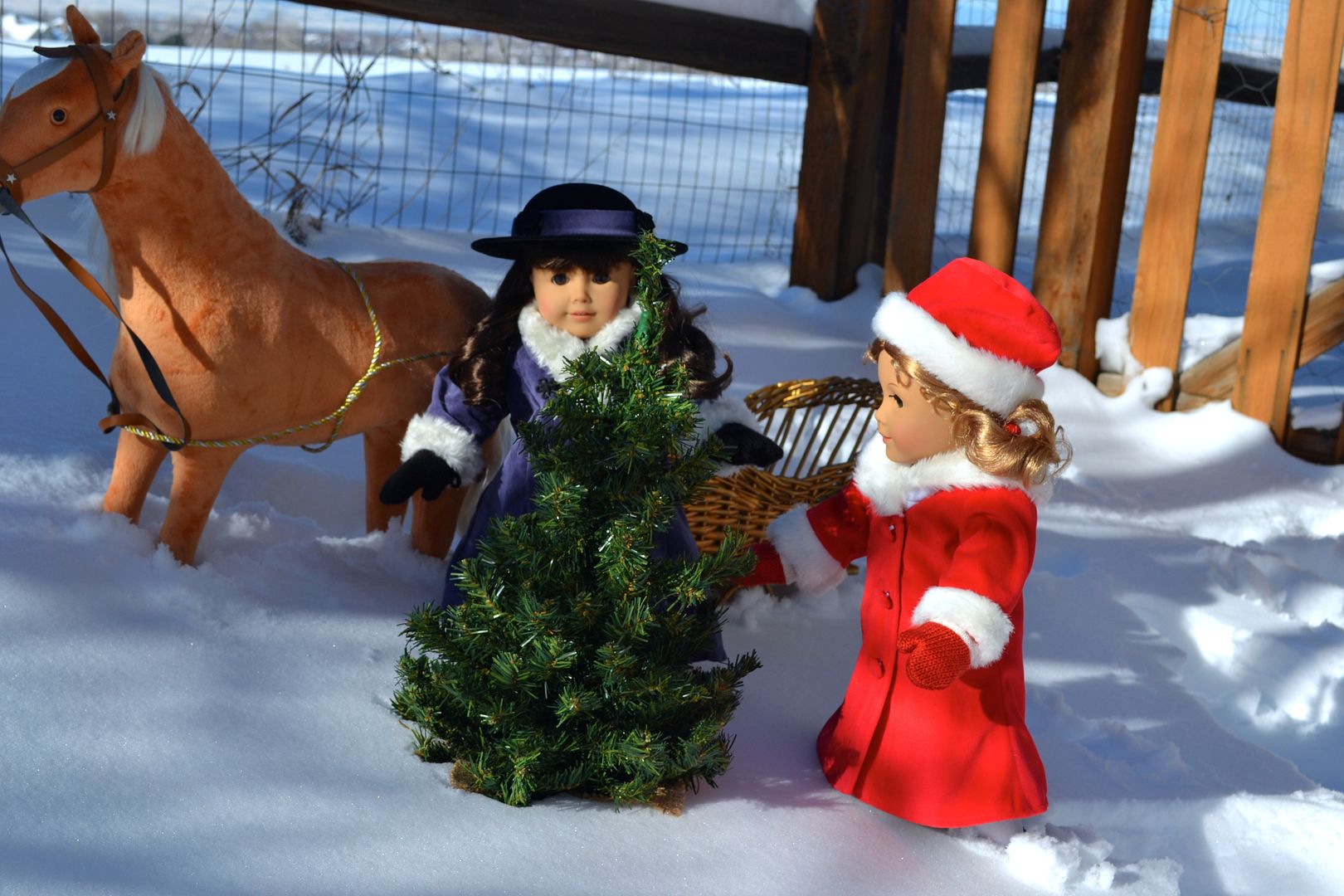 This all sounded wonderful and very romantic to Anna. She was not used to being offered tea! So, of course she said yes.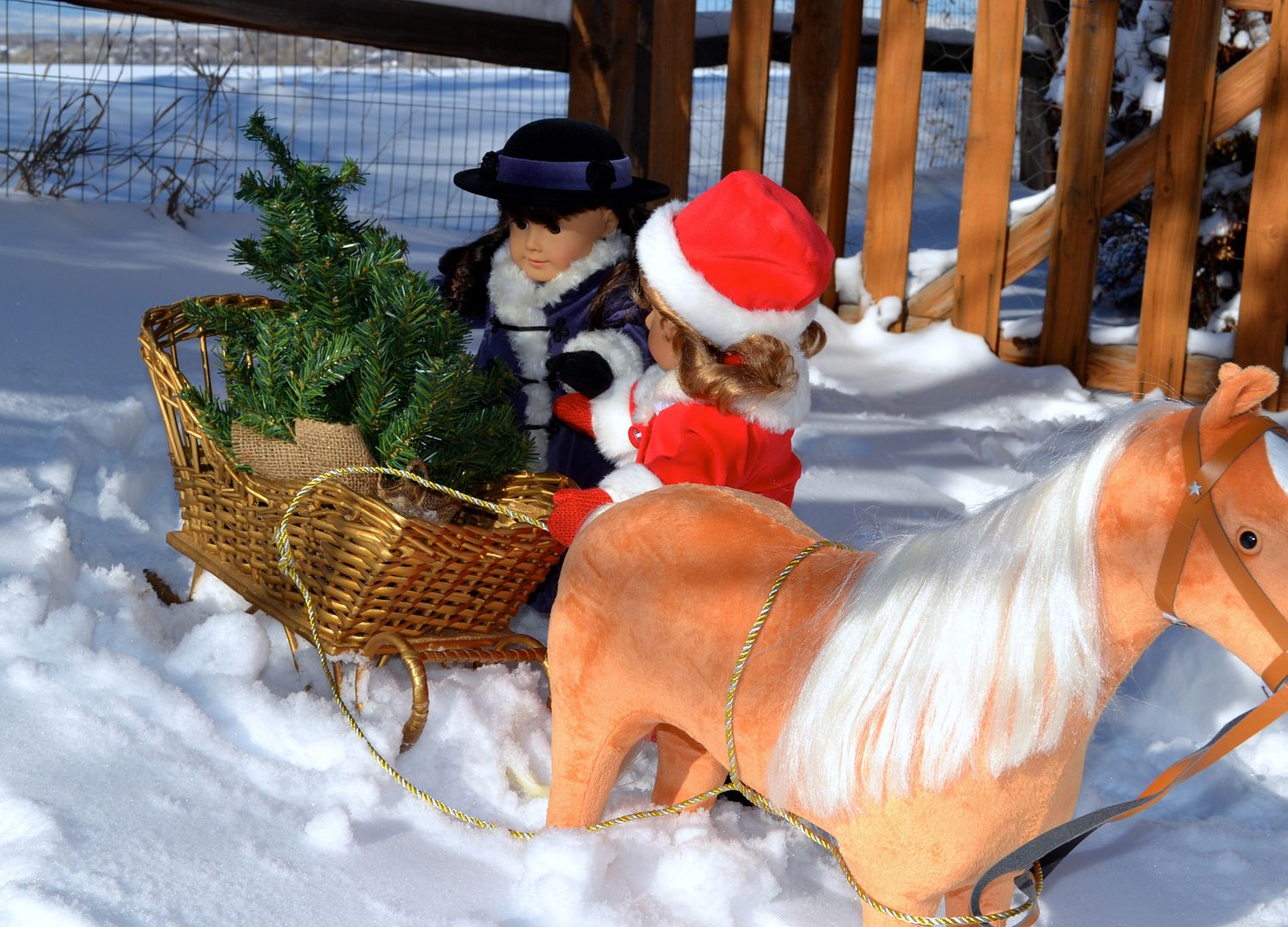 They loaded the tree in the sleigh without any problem.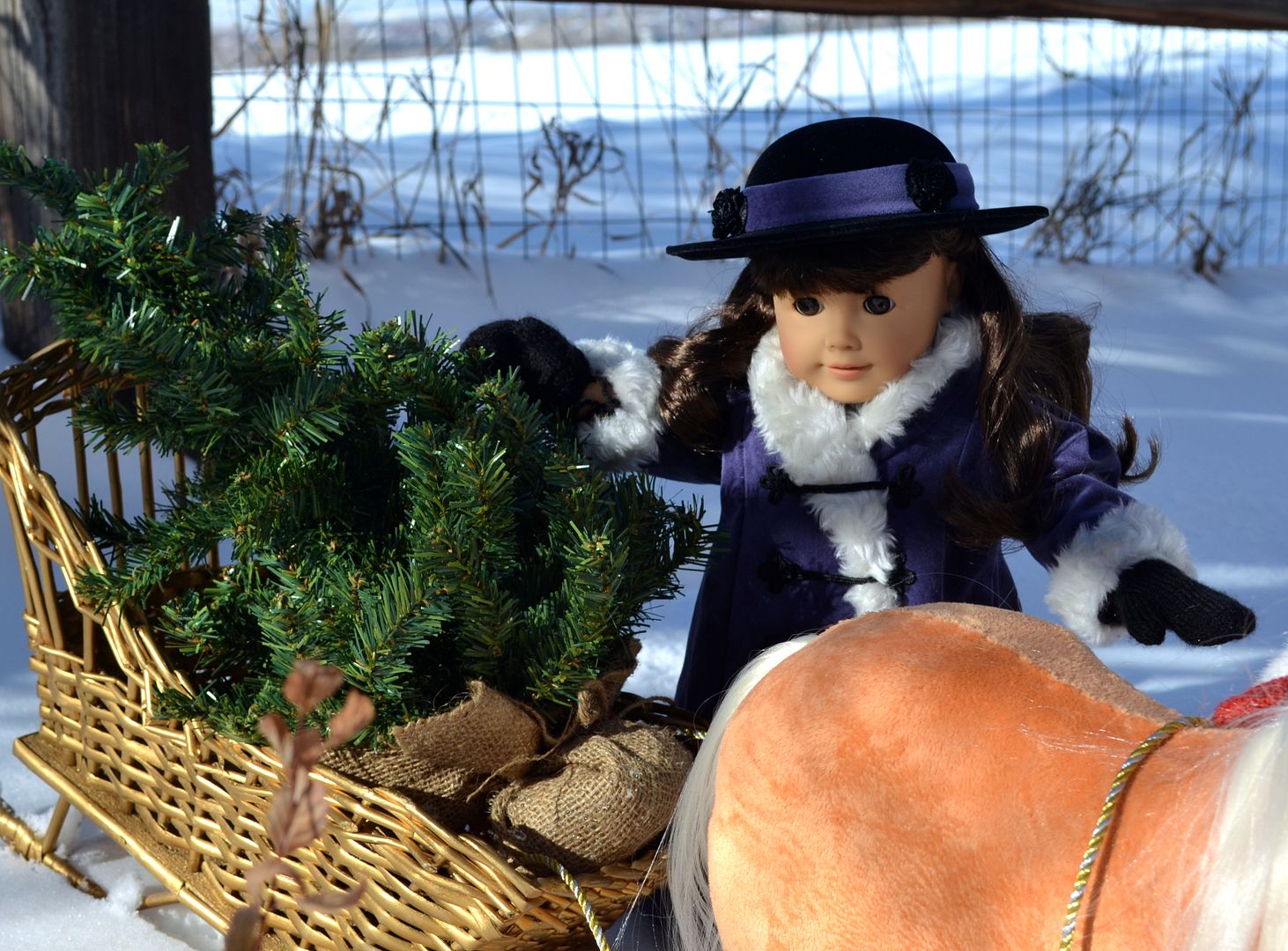 Samantha said she would walk beside the sleigh and keep an eye on the tree.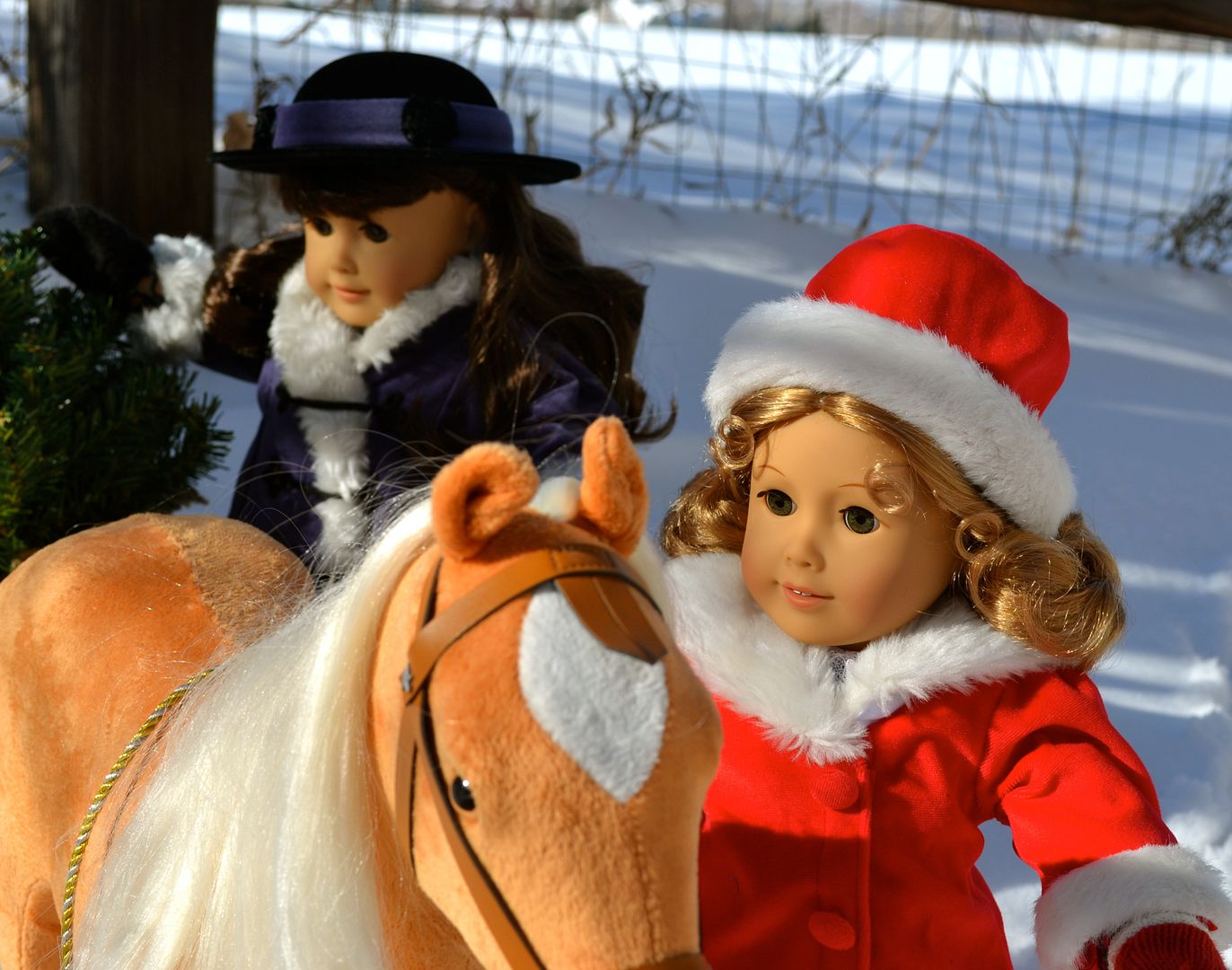 That meant that Anna got to guide the horse, which delighted her.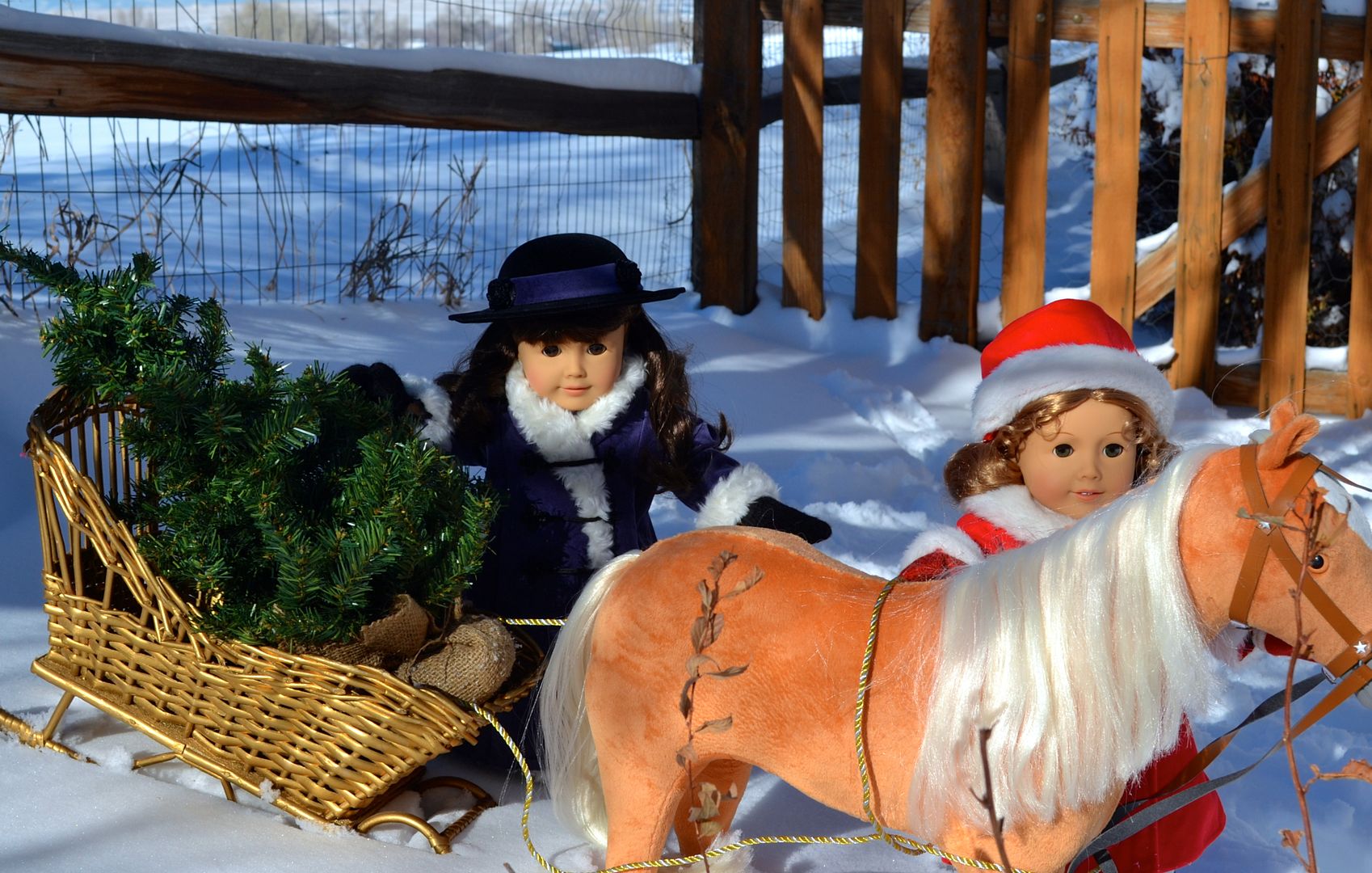 Together they set off for Samantha's house and Anna couldn't help smiling about the wonders of this new adventure. This was going to be an even more exciting holiday season than she had expected.
To be continued...