Do you have elves around your house? We do! It's a lot of work to decorate the house for Christmas, but we were lucky to have the help of two elves. Actually, you will recognize them as Anna and Lacey, but they really did help out, or tried to.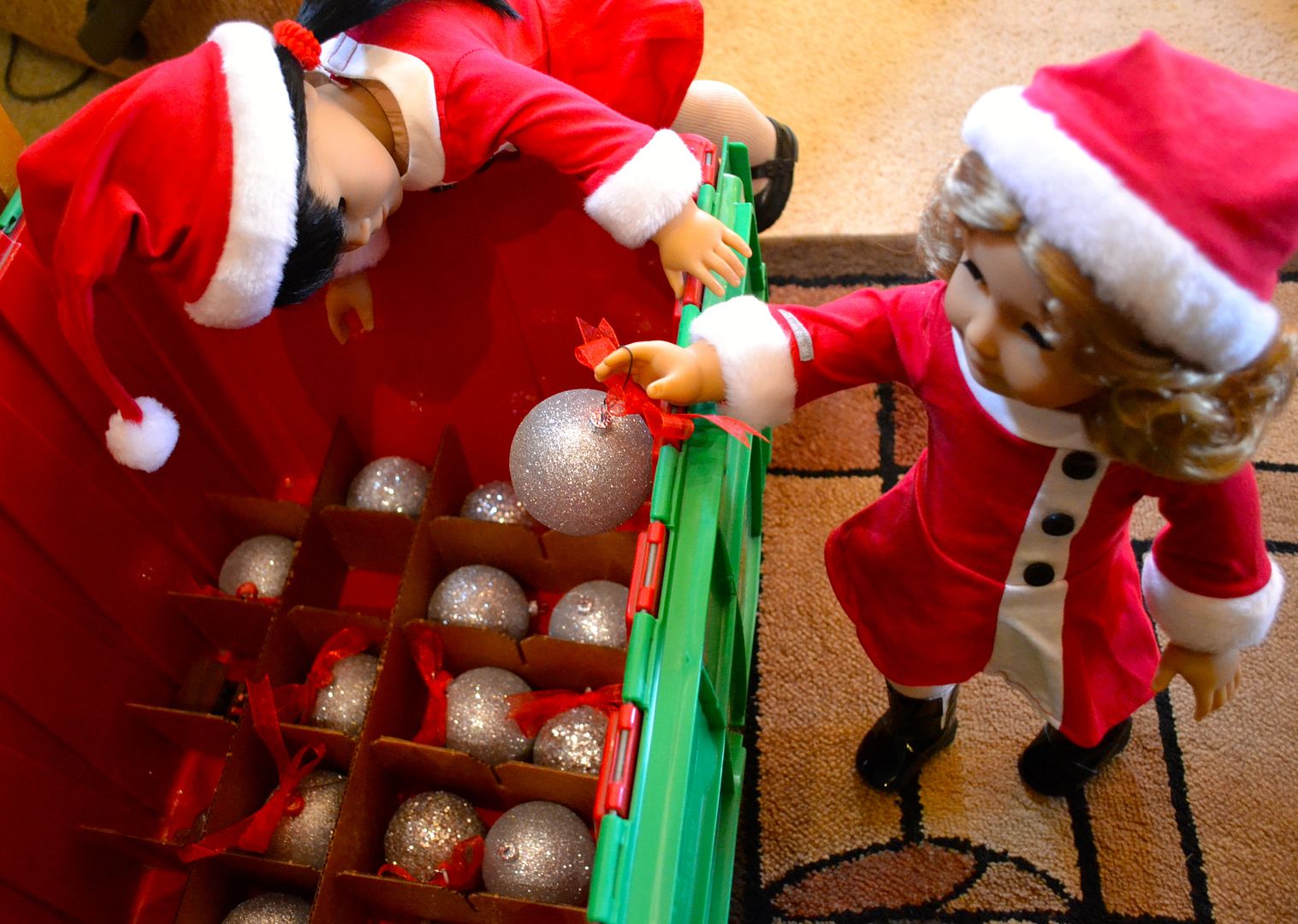 It took both girls working together to get the ornaments out of the big box.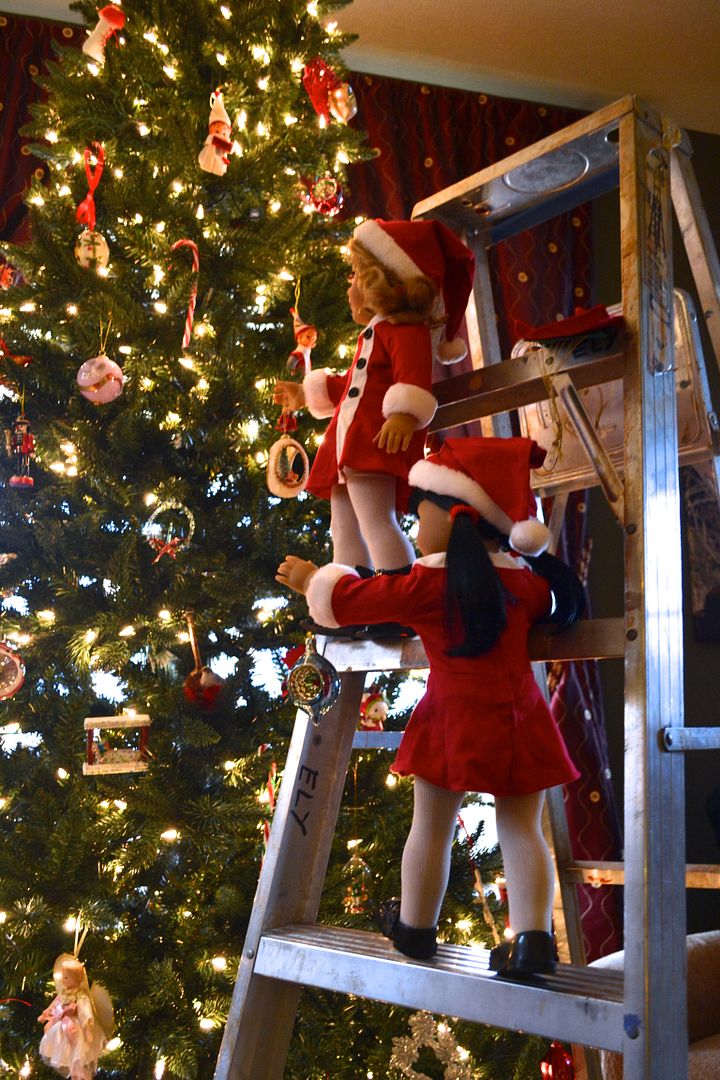 They had to climb on a big ladder to reach the tall tree.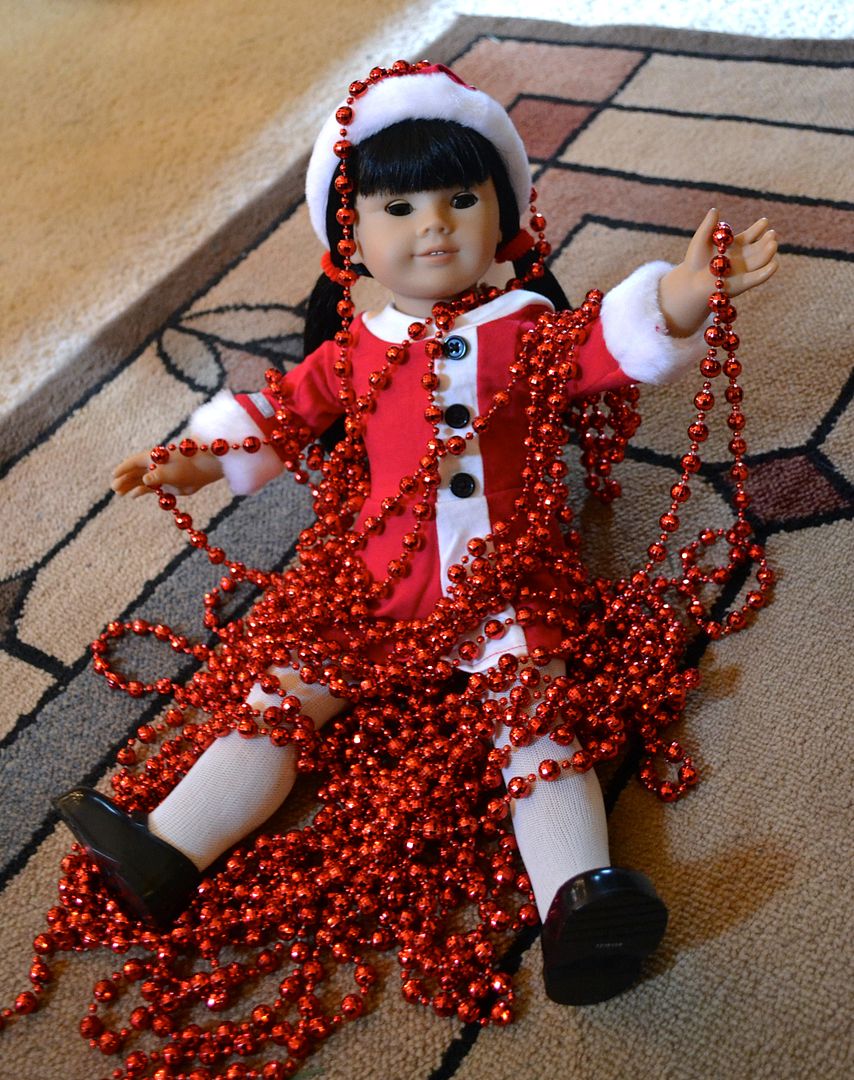 Lacey needed some help with the tangled chains of cranberries which were actually shiny beads.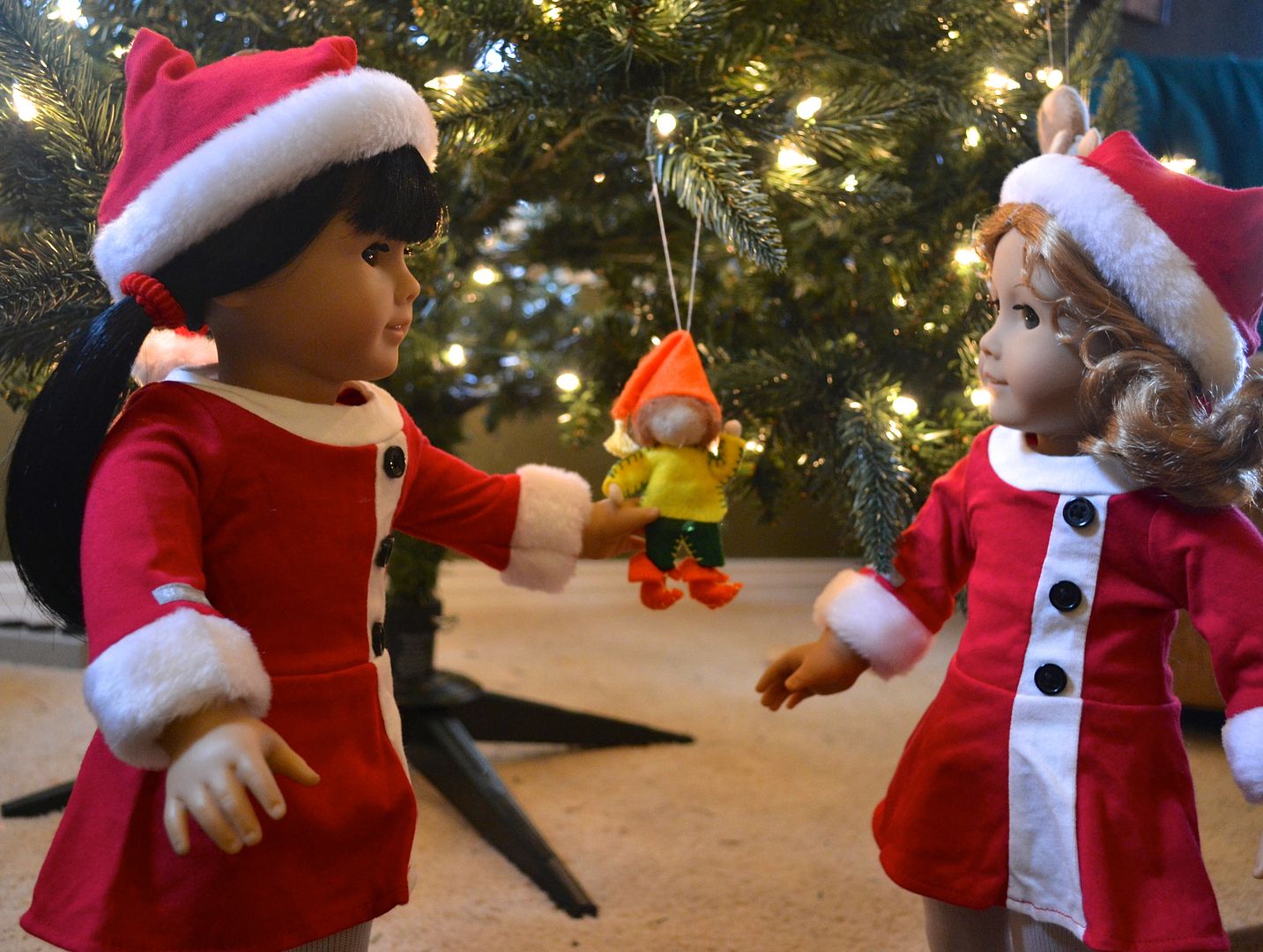 Hey look! This one is an elf, kind of like us!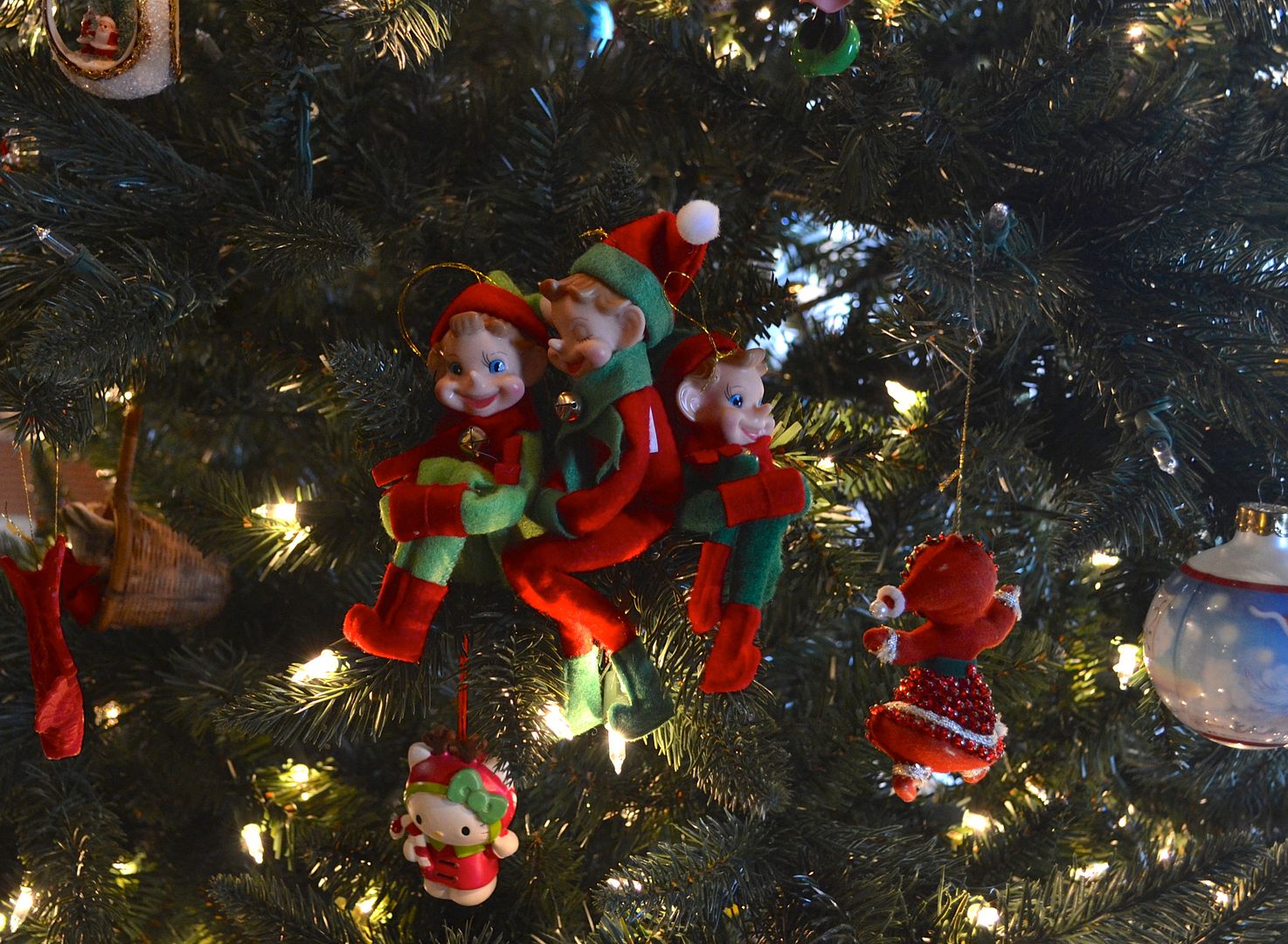 And these cheeky little elves were caught hiding in the tree and didn't help at all.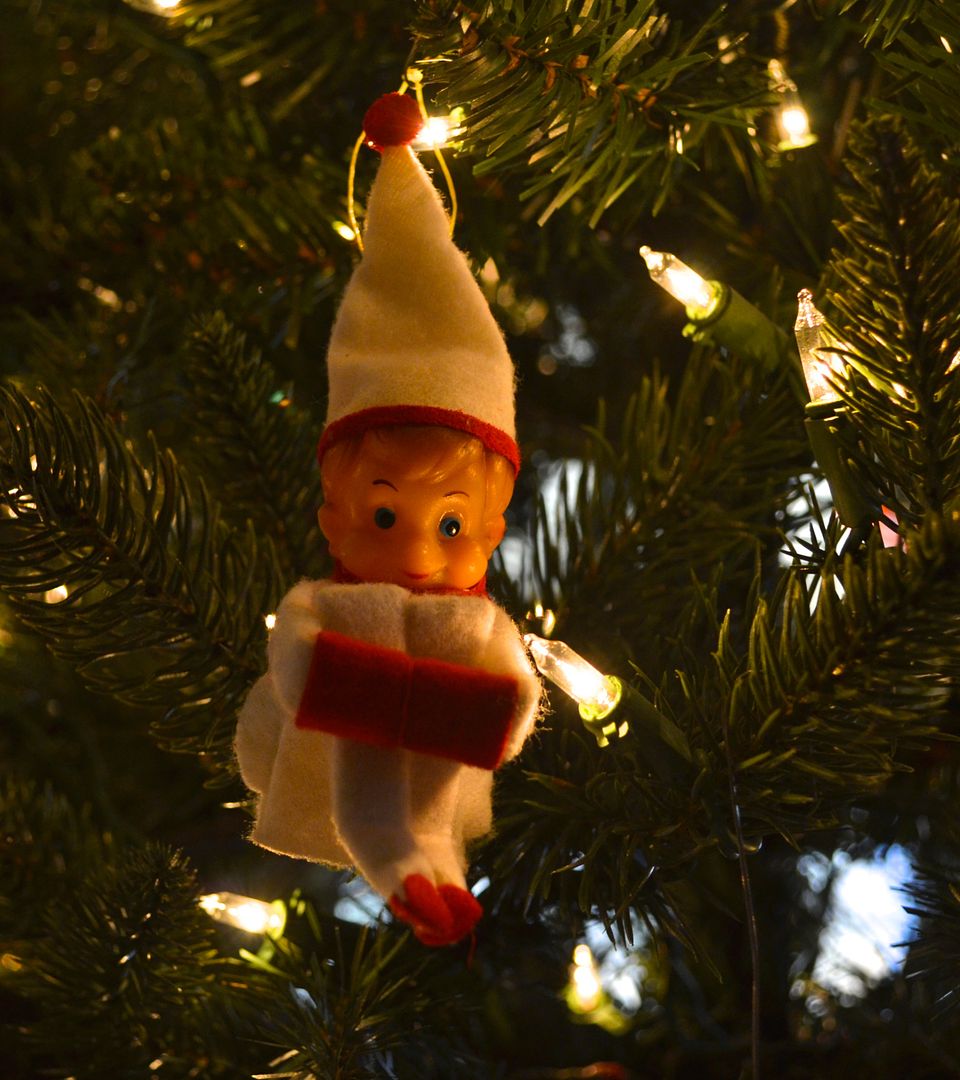 This elf deserves to rest because he is one of the original Christmas elves from long ago. He was made in Japan and is very old, even though elves seem to look the same no matter their age.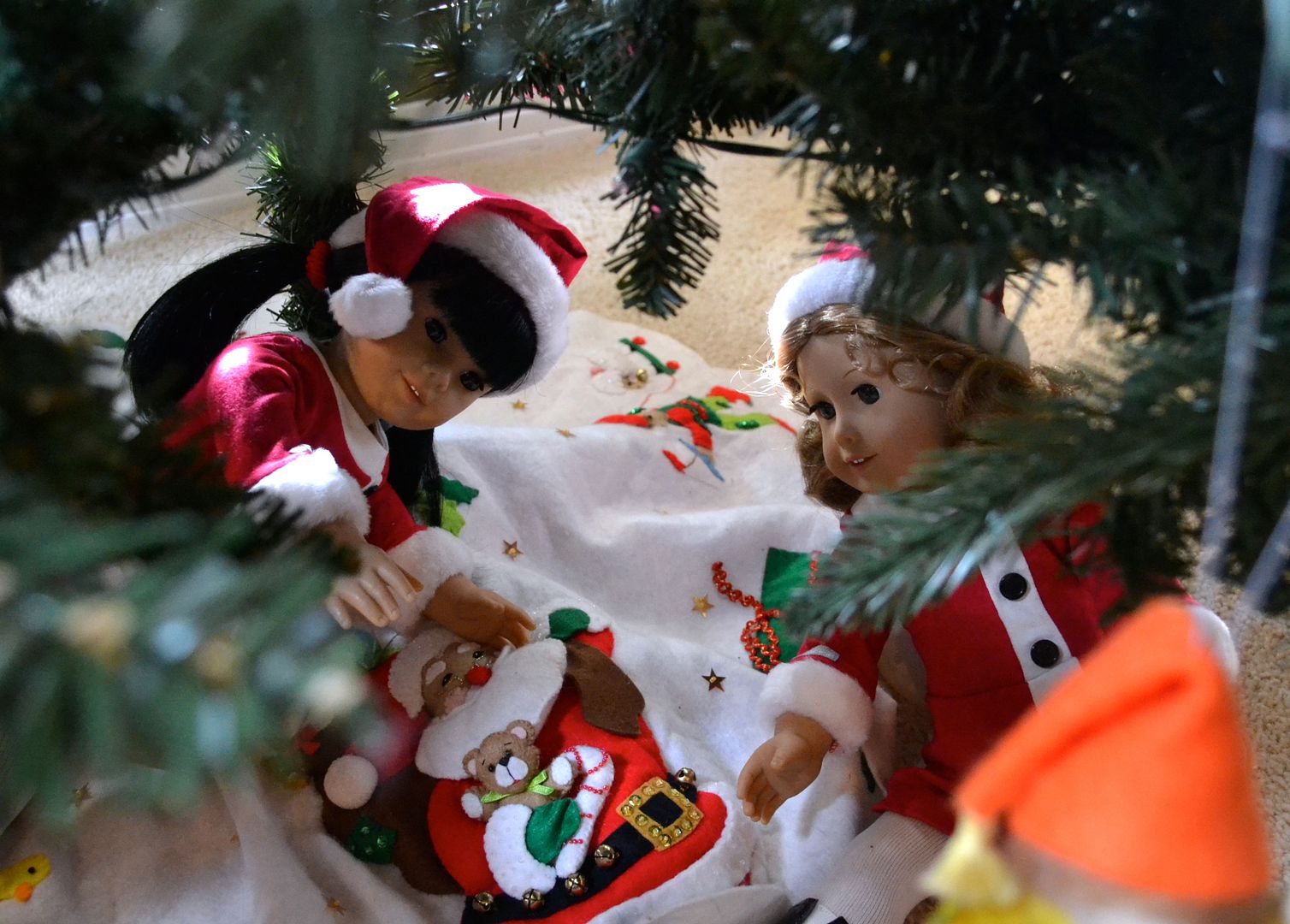 Finally we climbed under the tree to straighten the tree skirt. Lacey pulled on Santa's beard and said it was real. teehee!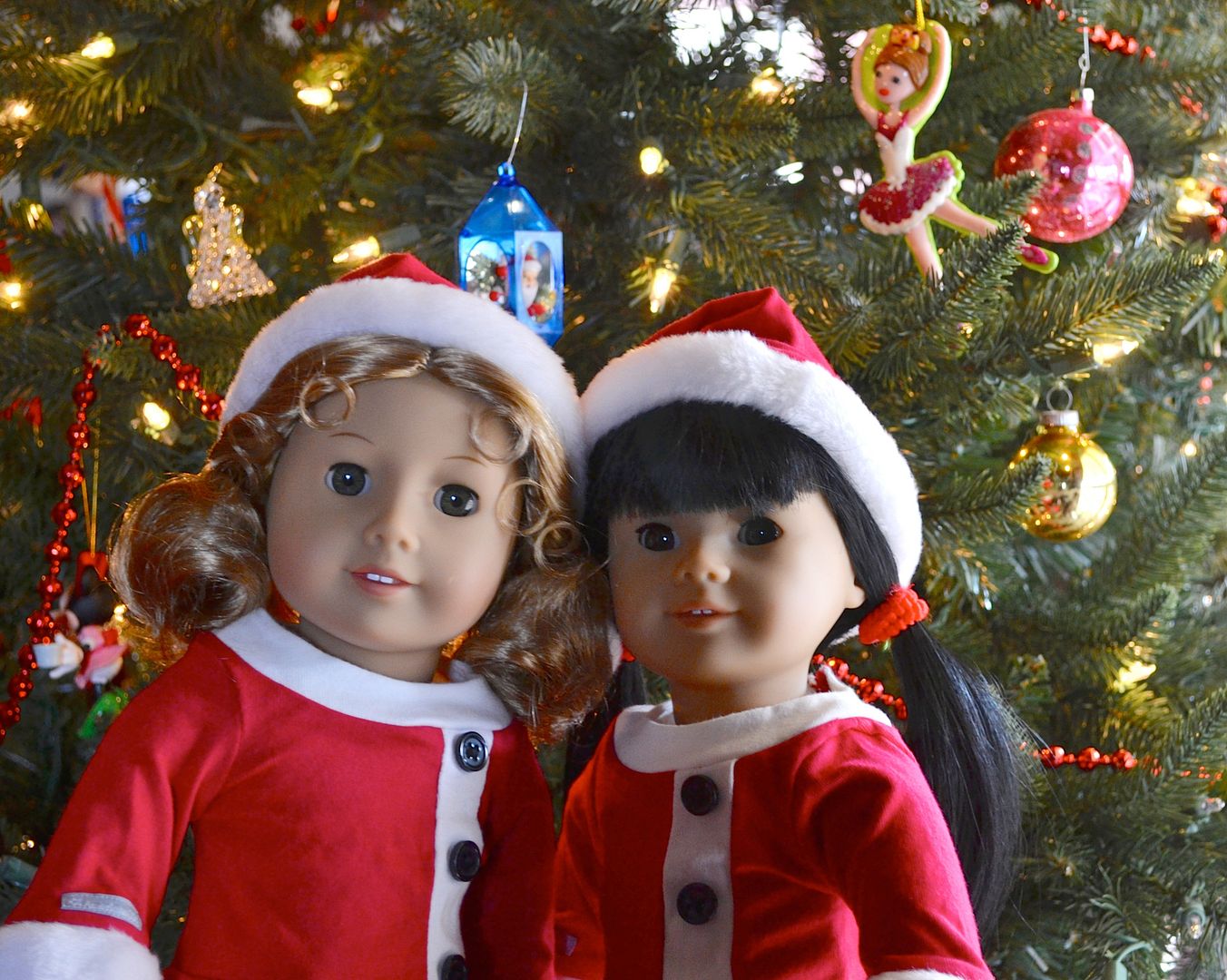 And that's the story of how two little elves helped make Christmas happen at our house.
~ Kiki