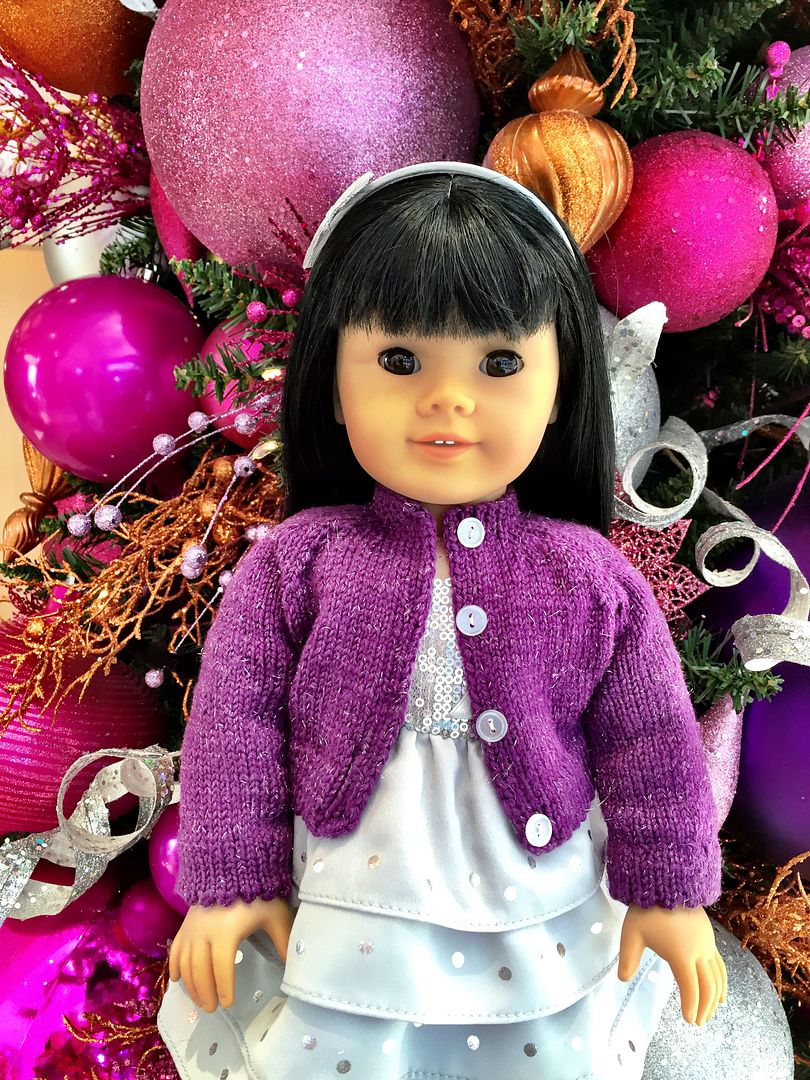 Yesterday it was Lacey's turn to go to the store. She was so excited that she put on her favorite shiny dress and a sweater that her person had just finished which has silver thread running though it. Lacey was ready for a festive time!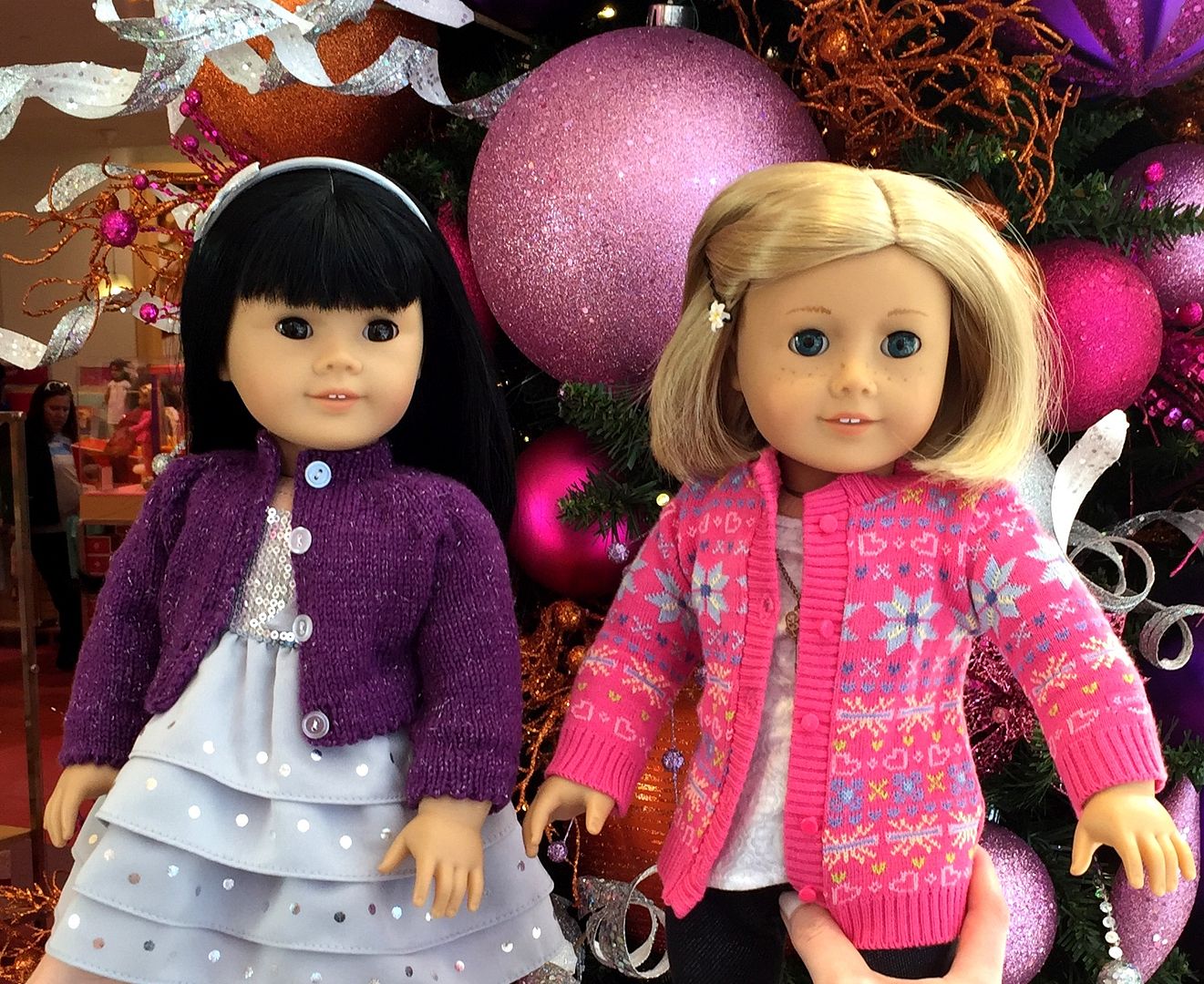 Here are Lacey and her friend Aleah in front of the pretty tree in the entryway.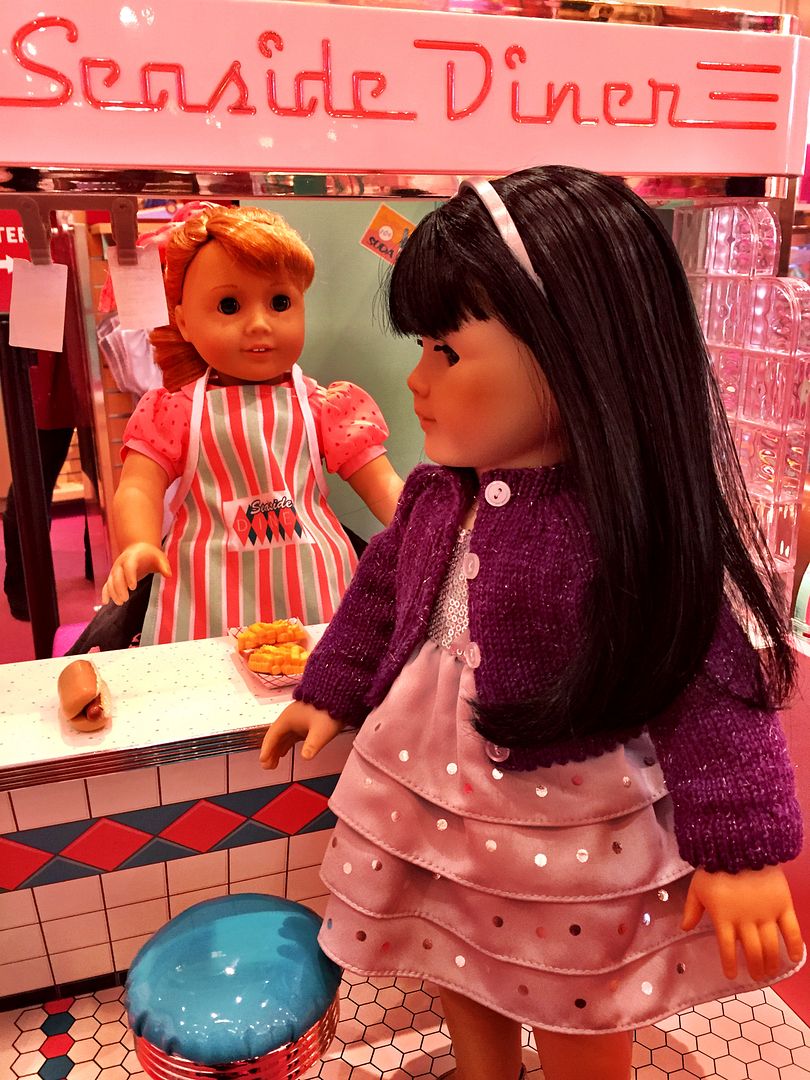 Lacey's first stop in the store was at the Seaside Diner. She had a little chat with Maryellen and suggested she decorate it for the holidays.
Samantha had decorated her gazebo and it looked really nice.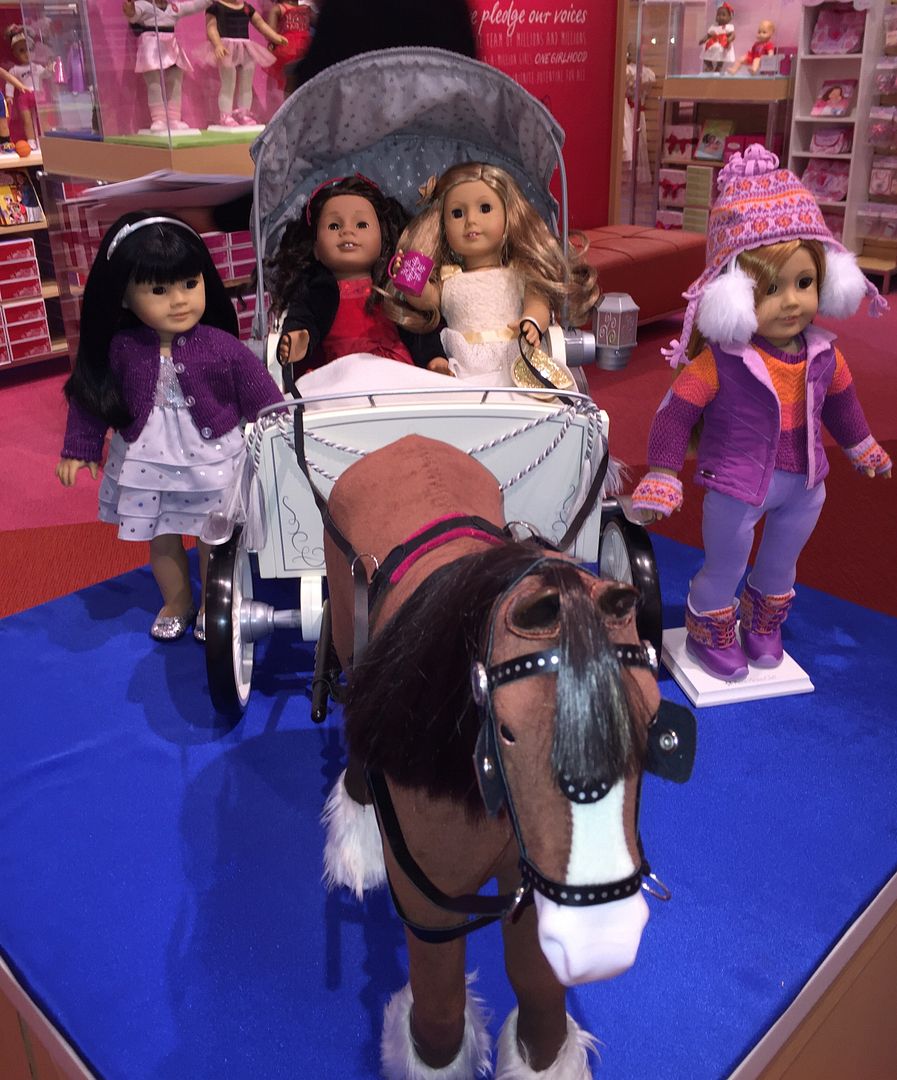 A couple of really lucky girls got to go for a ride in a horse drawn carriage.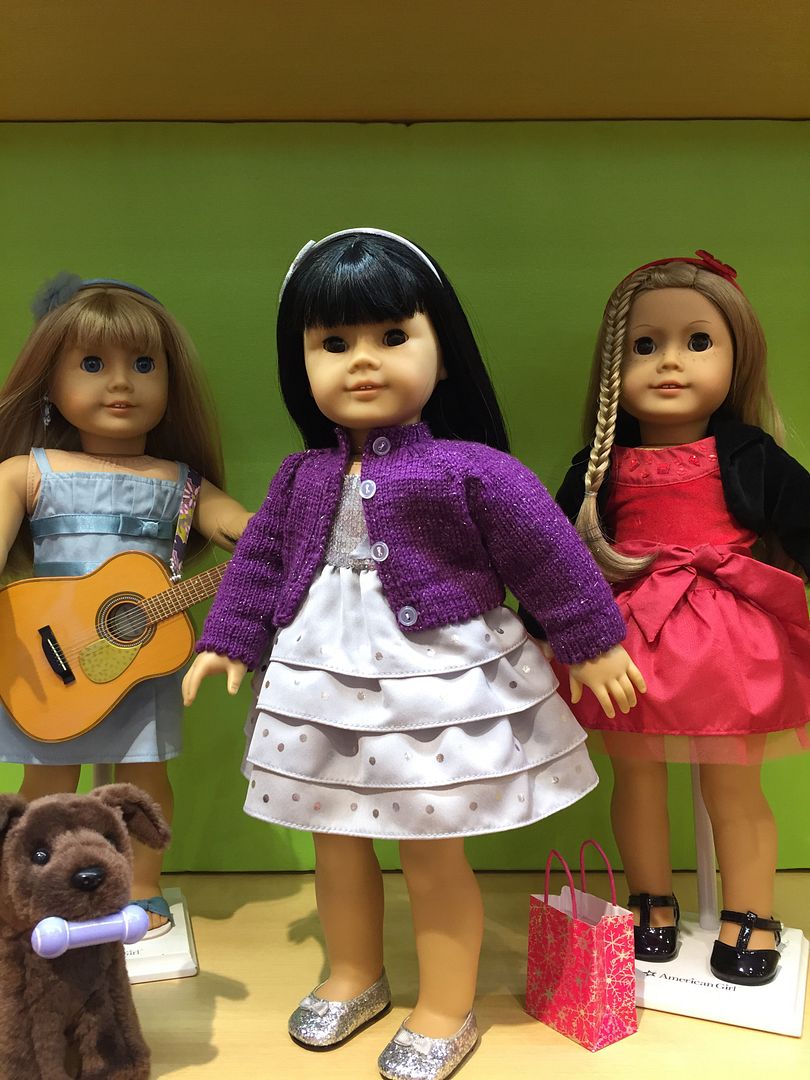 Lacey was glad she dressed up because so many of the other girls in the store were in fancy clothes.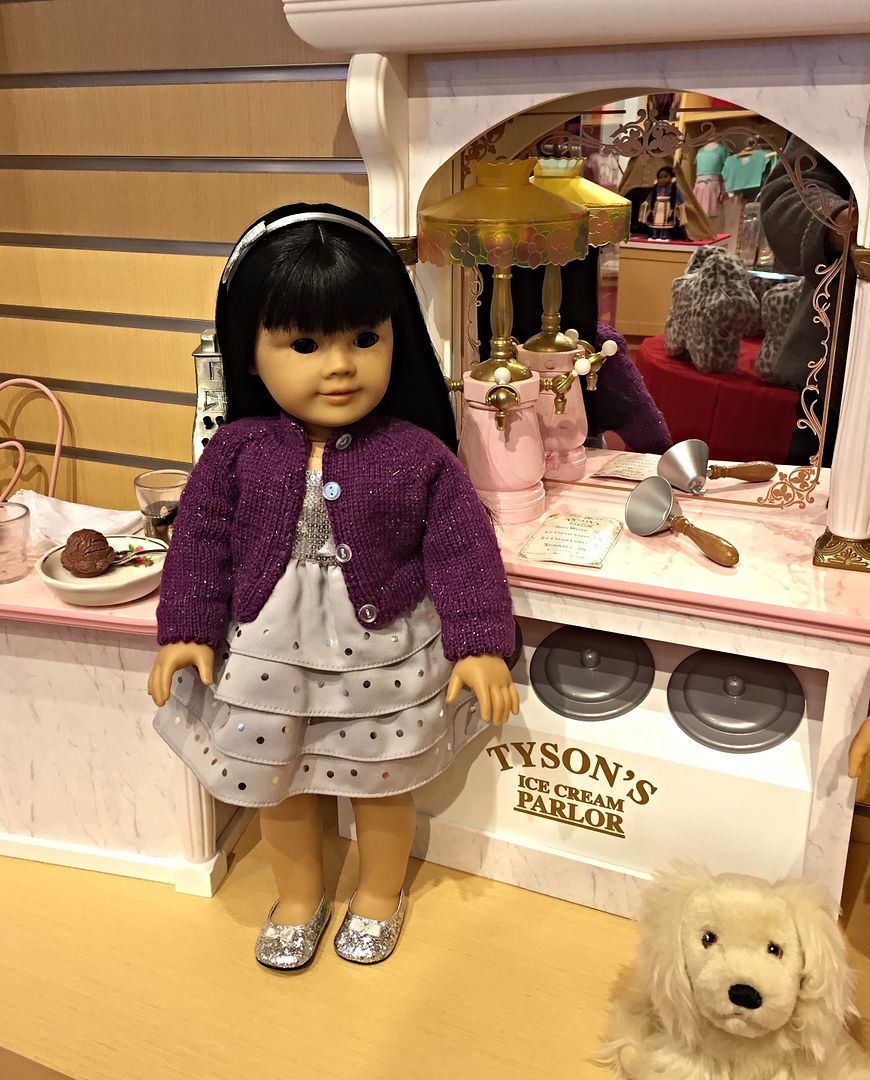 All this shopping made Lacey hungry for some ice cream.
Sooooo... Who or what came home with us???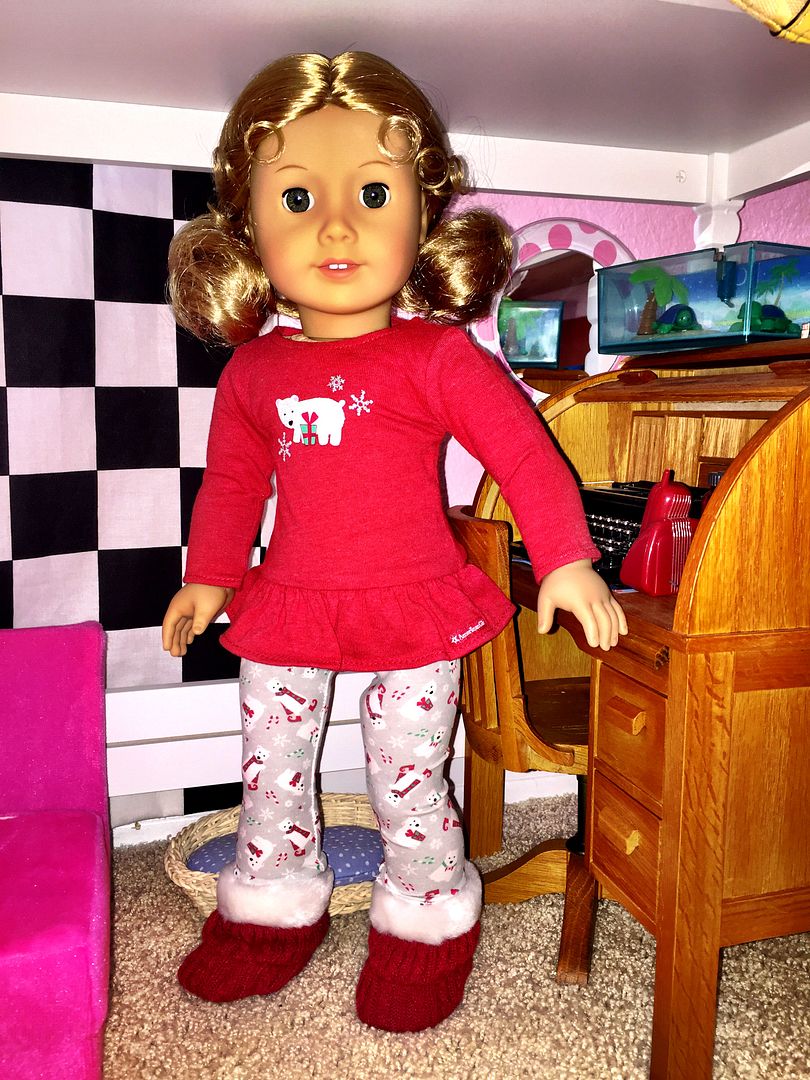 Say hello to Anna, sometimes called Annie. She is a birthday present for our person. We got home late, so Anna put on her new jammies right away.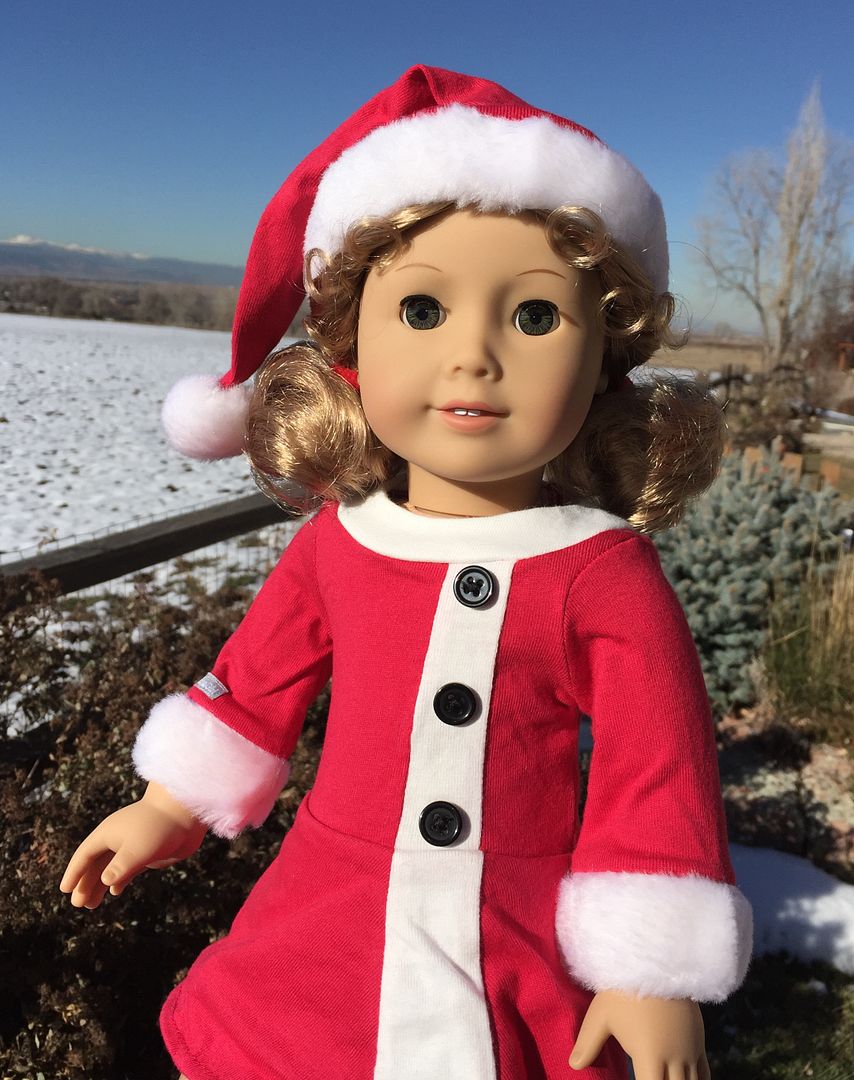 Today we went outside for a quick photo of Purchase with Purchase outfit. It's perfect for this time of year.
I hope you are doing something fun for the many holidays that we have this time of year.
~ Kiki