Hello from Kiki! Today we are going to visit the Larson cabin. They live in a lovely valley in the mountains and have been working hard on getting the new cabin ready for winter. I took some photos to show the progress they have made.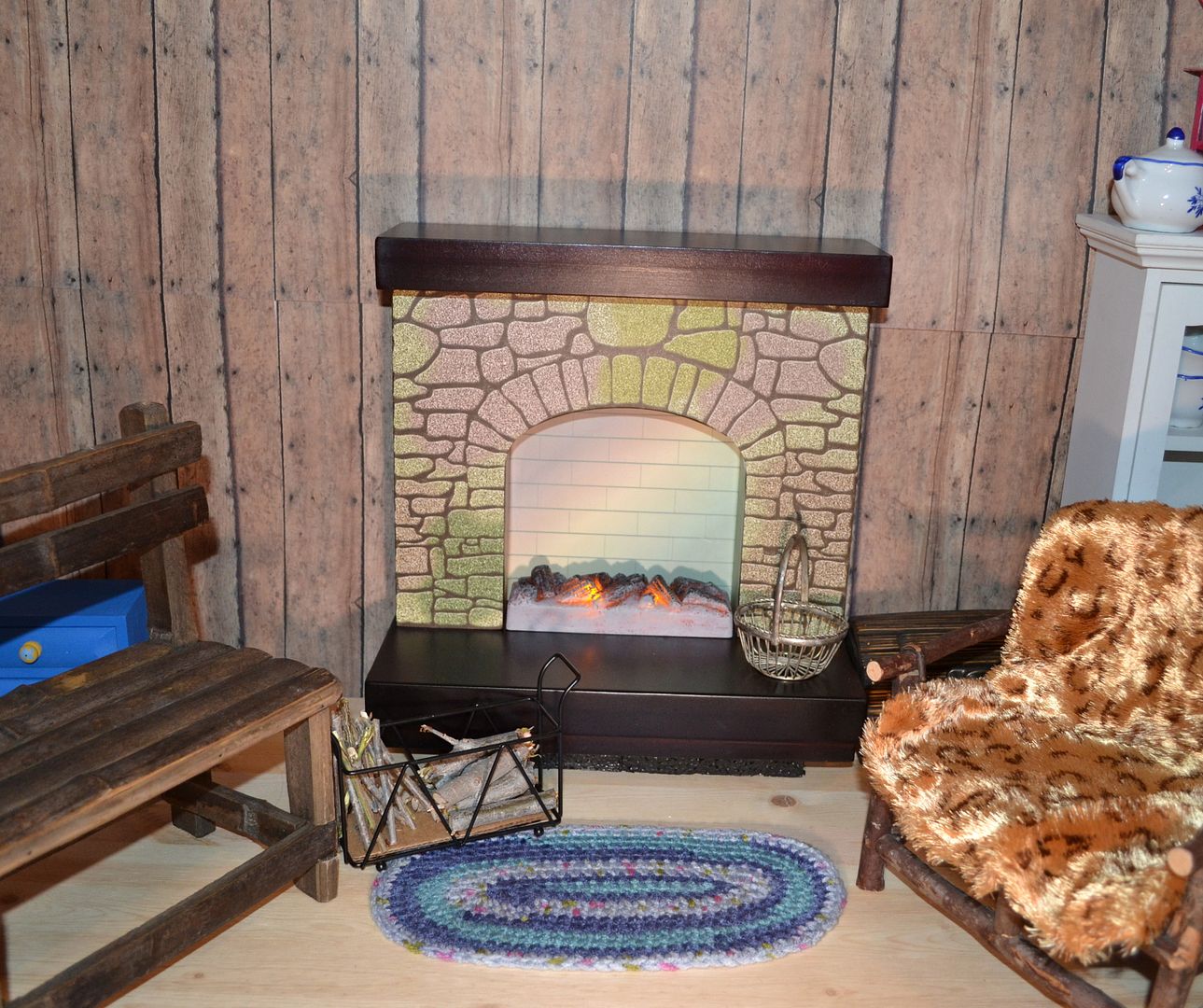 In the main area they have a new fireplace. They also made a hearth rug to place in front of it. I hope they have more firewood outside!
Kirsten is really proud of the new table and chairs because she painted them a lovely blue to remind her of Sweden. Her big sister, Greta, added the flower designs to make them even prettier.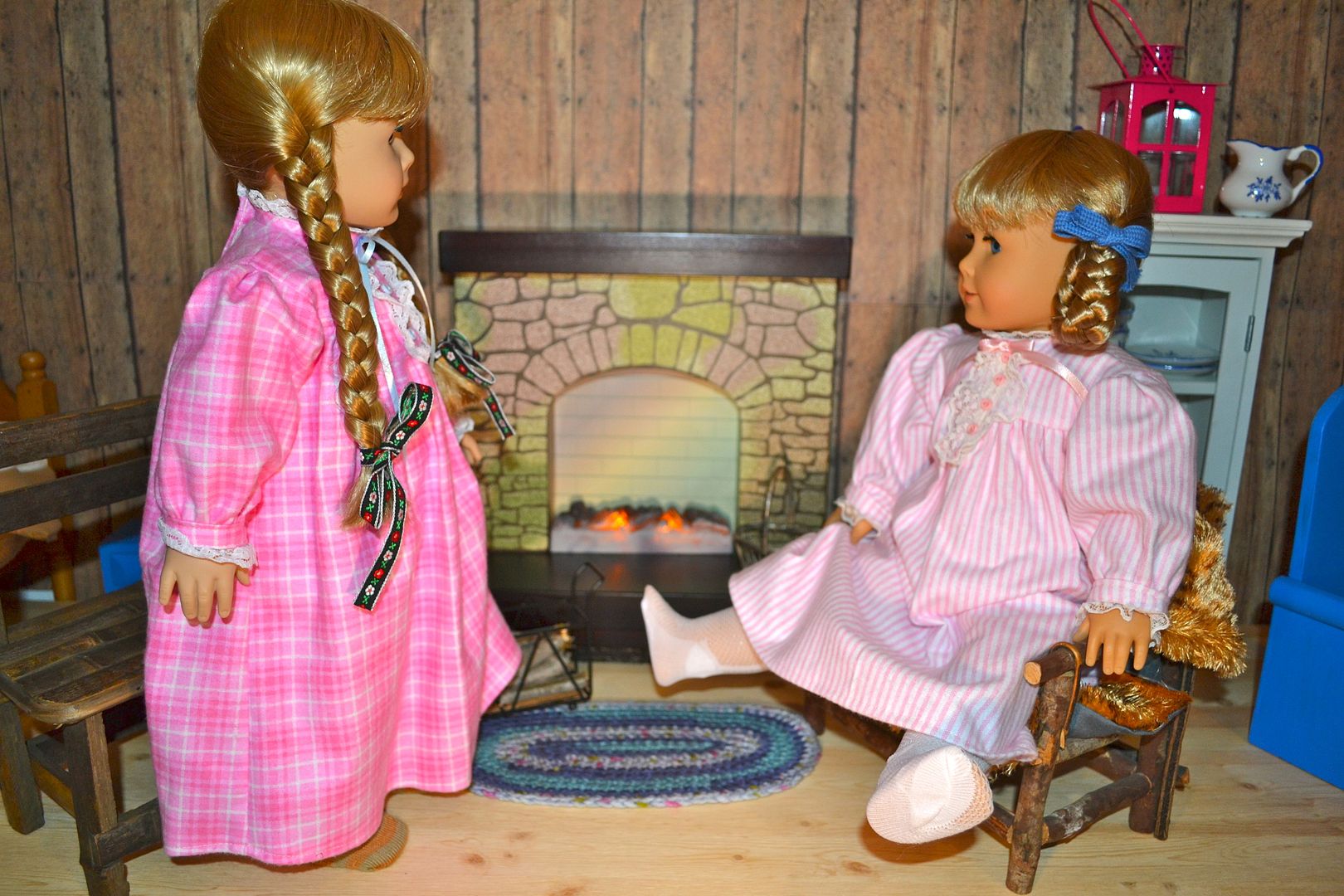 There is still a lot to do in the cabin, but at least Greta and Kirsten are cozy and warm for winter.
That's all for now!
~ Kiki