Guess what! This post is about me! Yep, I got to do something very worthy of reporting on and sharing. Yesterday Holly and I got to go to Denver to the American Girl Store. I've been there before so I got to show her around.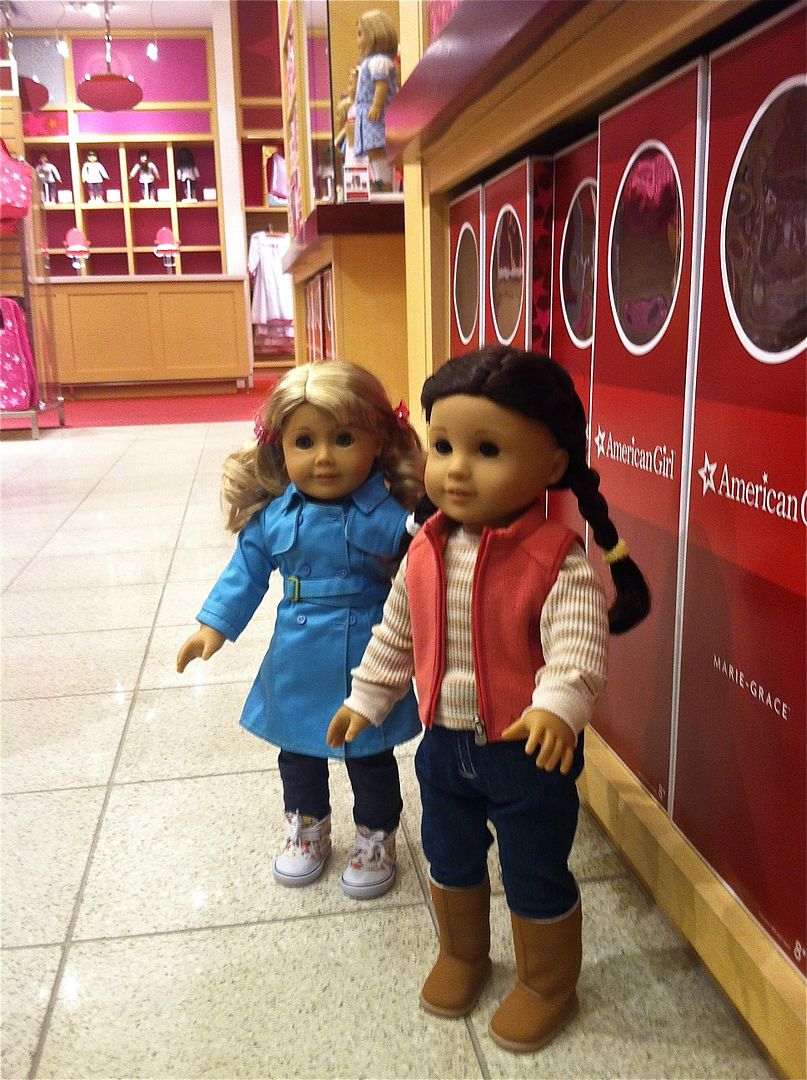 Look at all the dolls waiting to go to new homes! And behind us is the salon where dolls can get their hair done.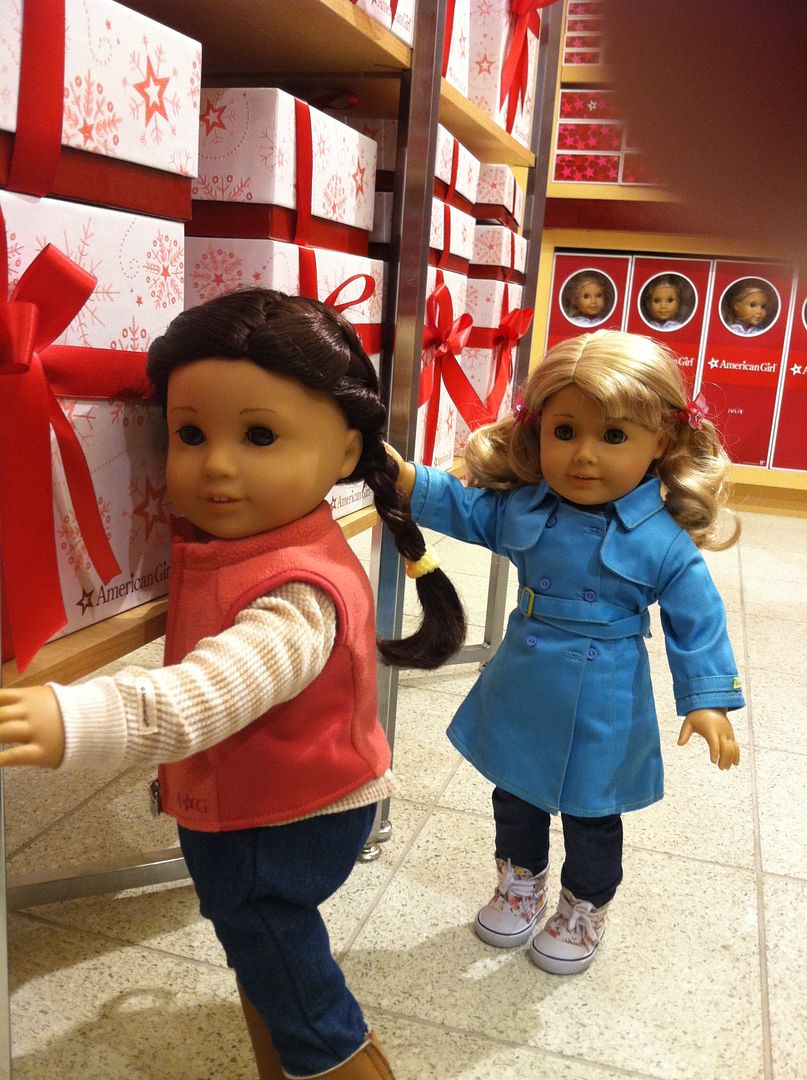 Christmas presents! I need to make my list!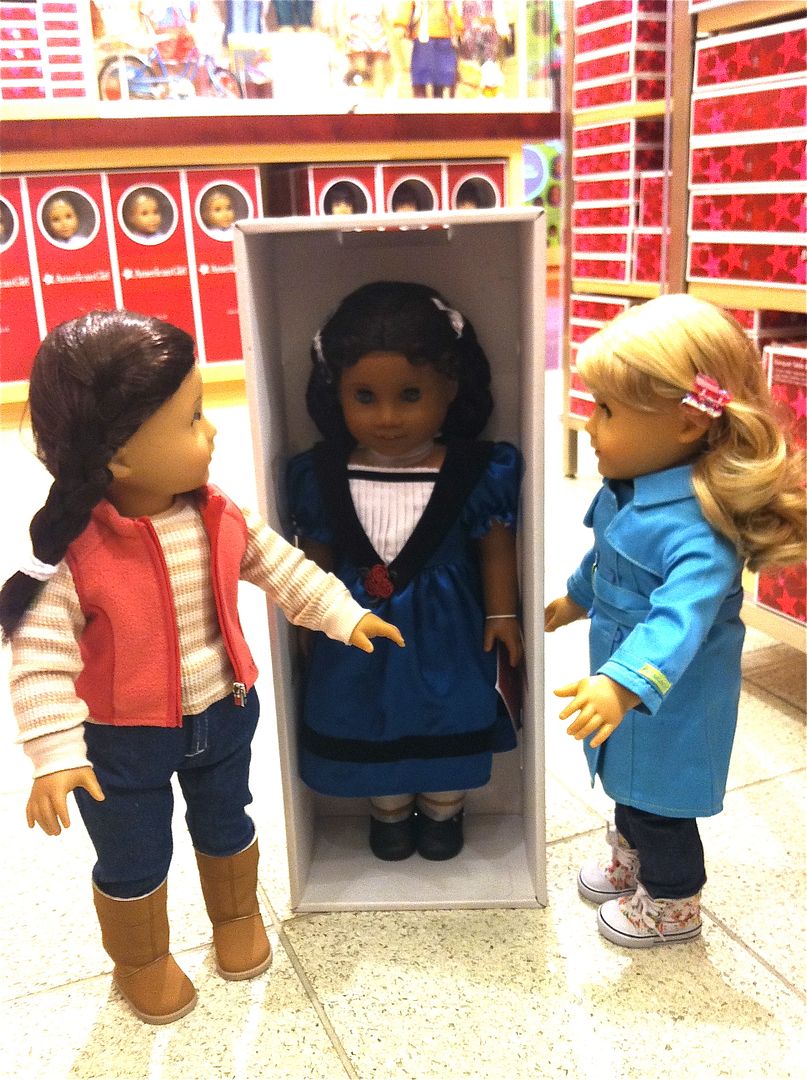 Holly and I really liked this girl named Cécile. We begged and begged to bring her home, and finally Tía Meli said OKAY!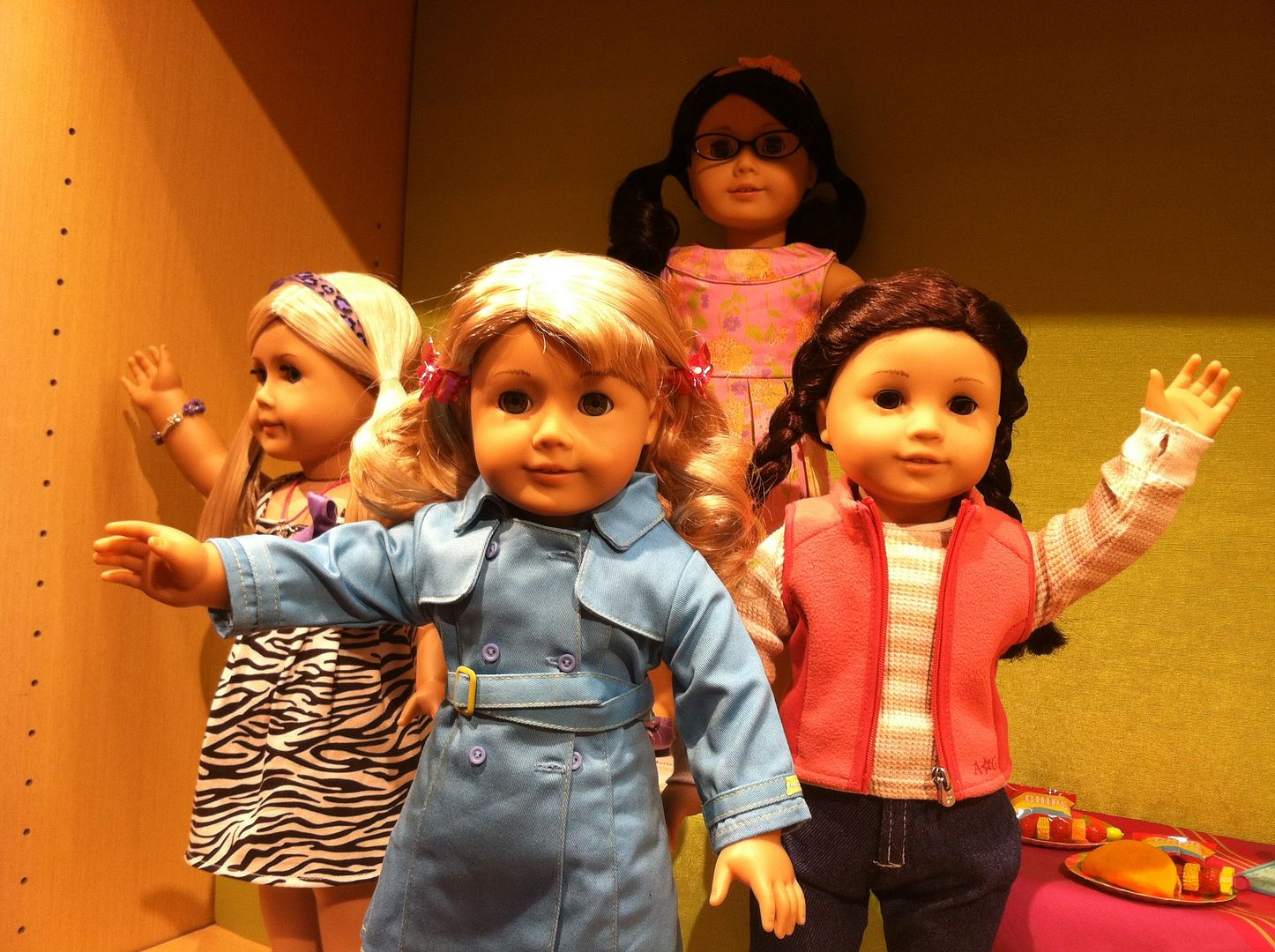 We said goodbye to the dolls in the store and wished them well. They told us not to worry because they will all have new homes soon. Besides (and this is a secret) they have a great time at night after the store closes. They play with the horses and other animals, eat yummy doll food, have concerts with the musical instruments and do all kinds of fun things!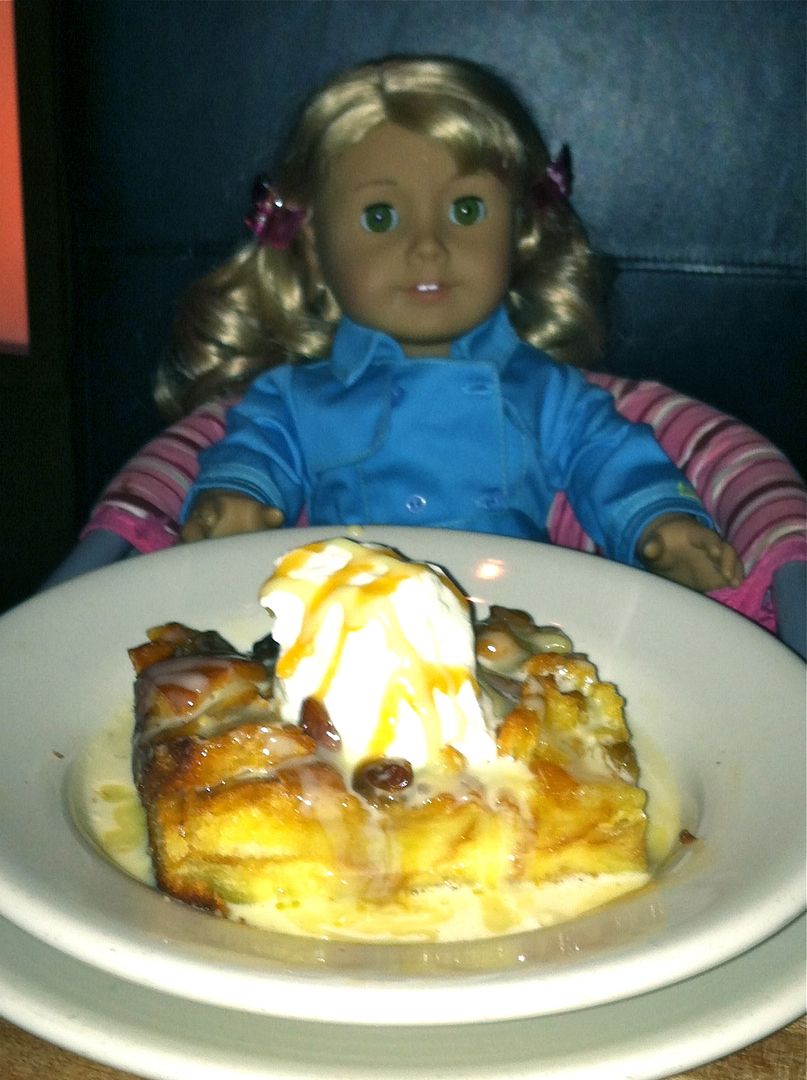 Next, we got to go next door to the doll friendly restaurant for dinner. They have special chairs for us to sit at the table. It's a pretty fancy restaurant, and Holly was amazed. Of course, I've been there before!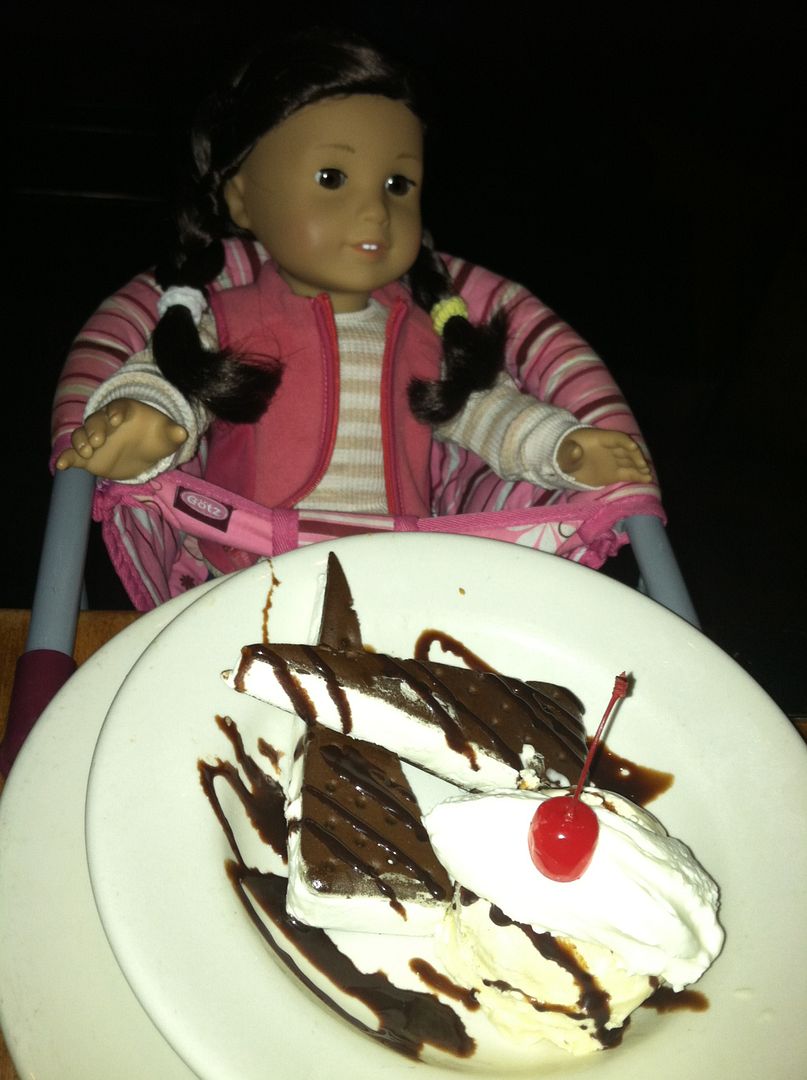 When dolls eat there they get a special dessert for free! That's how I like to be treated. We felt like royalty!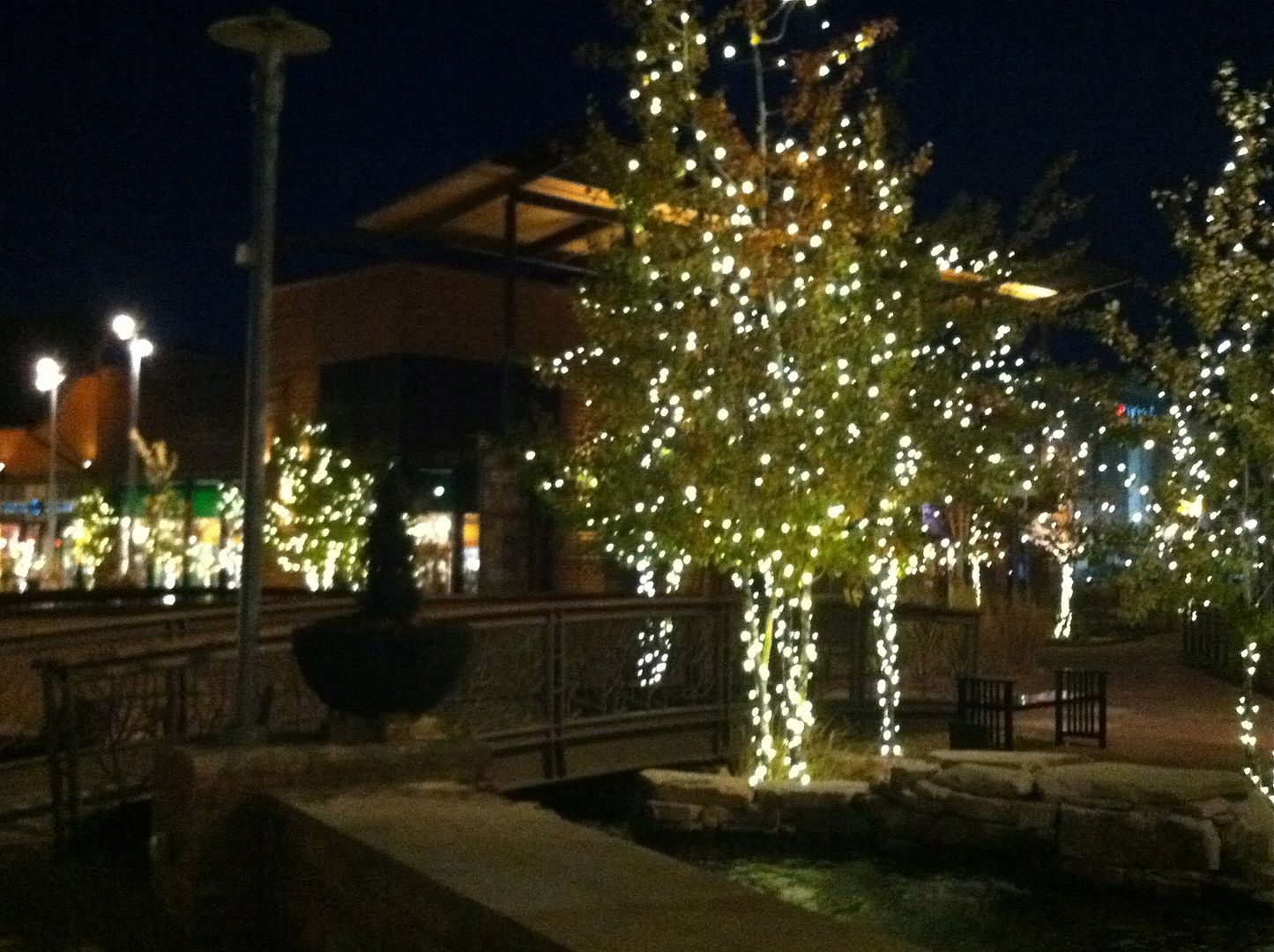 After all that shopping and food it was getting late. We took a photo of the pretty lights outside and headed home. I have to admit that Holly and I both fell asleep in the car and I had sweet dreams of ice cream and dolls.