Hi again! I wanted to report that Cécile is right at home here with us.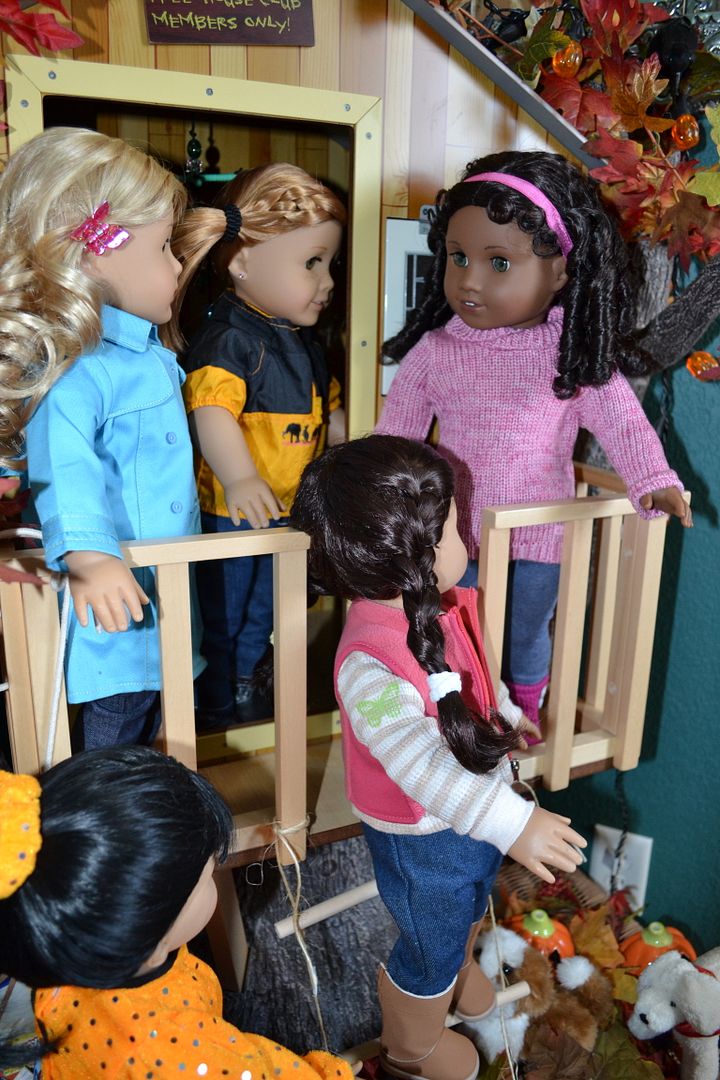 Holly insisted she try on some modern clothes and come meet the gang at the treehouse. Everyone thought she was really sweet. But, we knew something was wrong. Didn't she like us?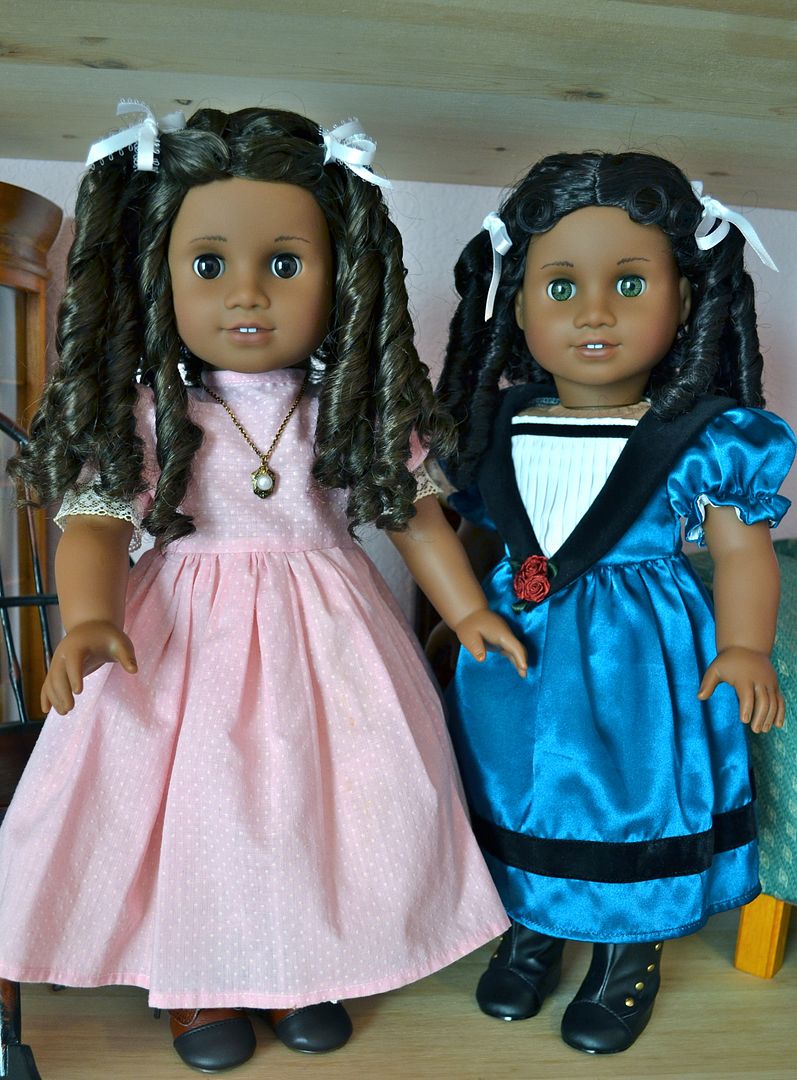 It turned out that Cécile was just uncomfortable in modern clothes. She put back on her dress from her own time period and then her long lost sister, Rosalie, came running down the stairs.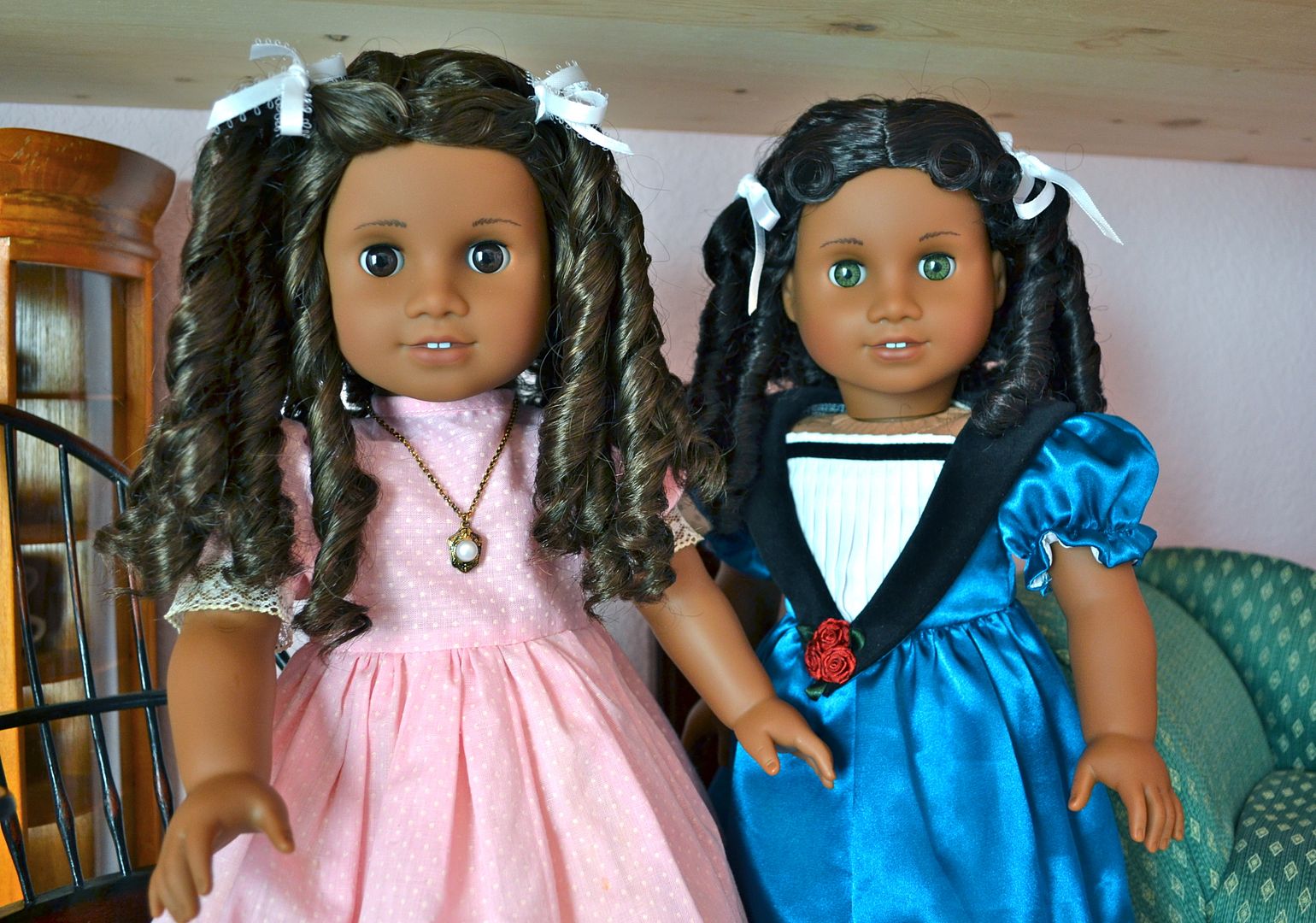 It was a wonderful reunion and I took a quick photo. Cécile and Rosalie are busy setting up their home and said I am welcome to come visit any time so I will be reporting more later.
Au revoir!
Kiki, who is now learning French! teehee