Well, we promised to take Tirya horseback riding, but it is way too muddy on the trail. We did the next best thing and got dressed up in our favorite denim outfits and went to visit Midnight (that's our new horse) in her stable. Don't we look cute?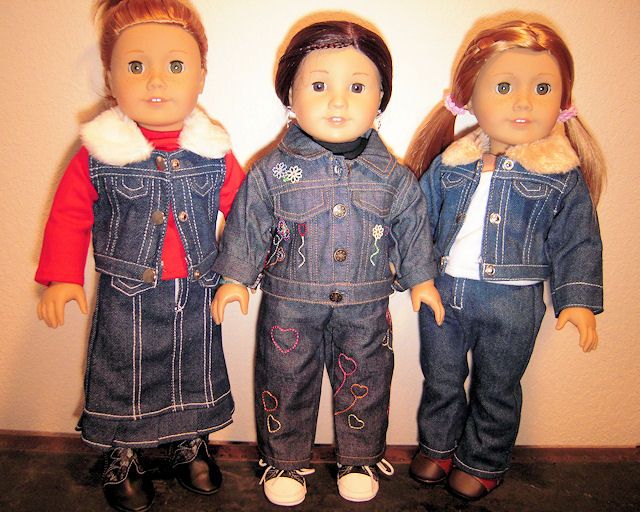 And here is Midnight: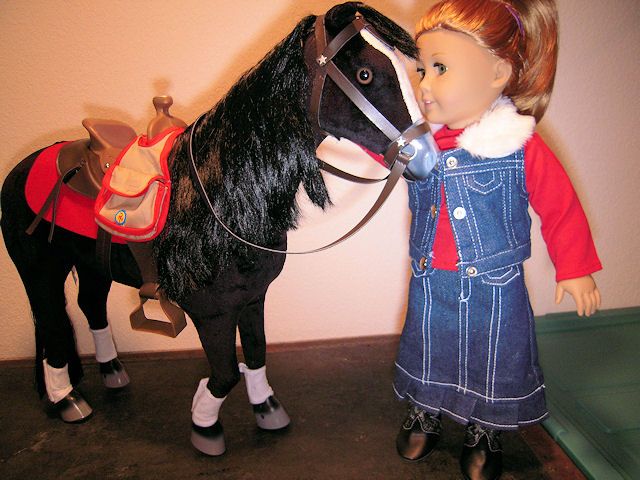 We let Tirya get on and walk around in the stable...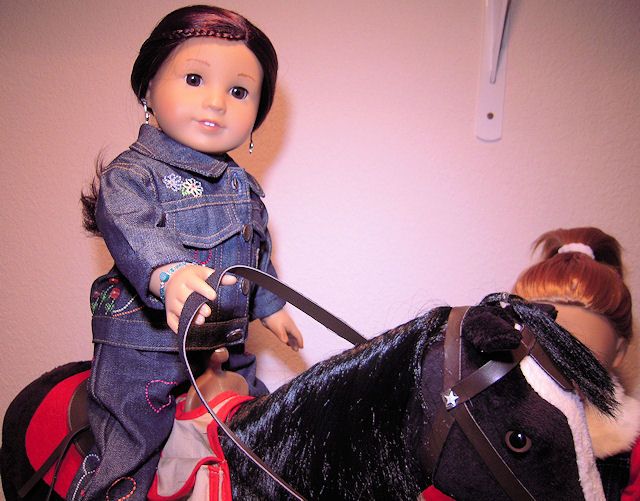 Mia already has a horse, so Eva gets to have Midnight for her very own!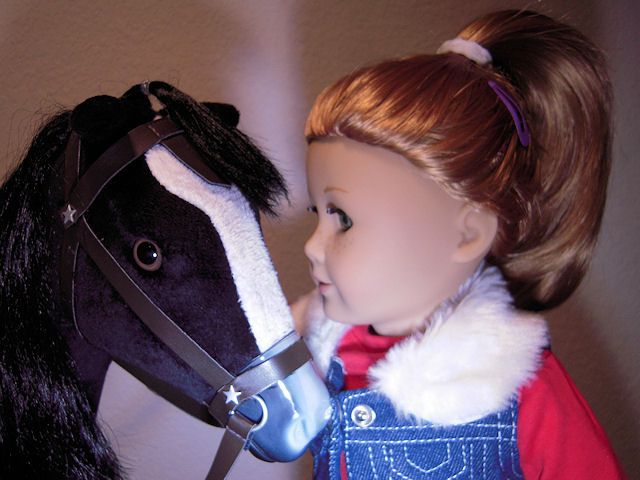 Tirya is only visiting for a couple more days so we need to make the most of them. We will be back soon. That's it for now. Bye, everyone!