Here's what happened. We were supposed to be asleep...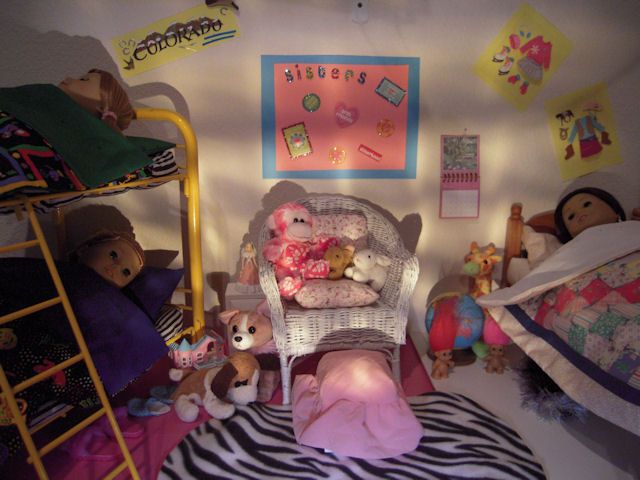 But, Eva whispered, "pssst! Tirya, are you asleep?"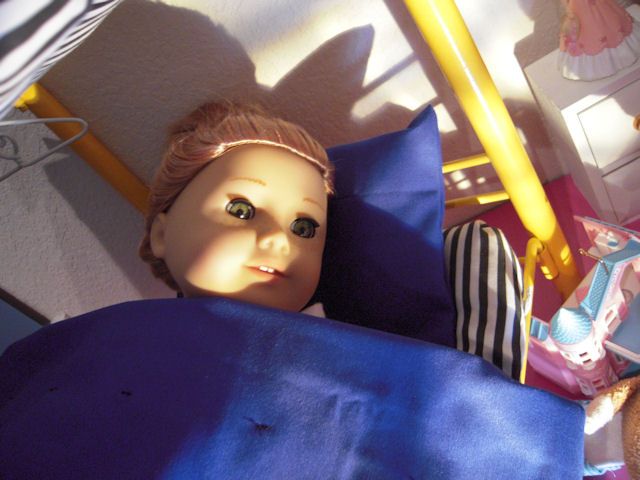 And Tirya said, "No, not yet."
And then Mia said, "I'm not even tired. Why did our person put us in bed so early? Let's get up and do something!"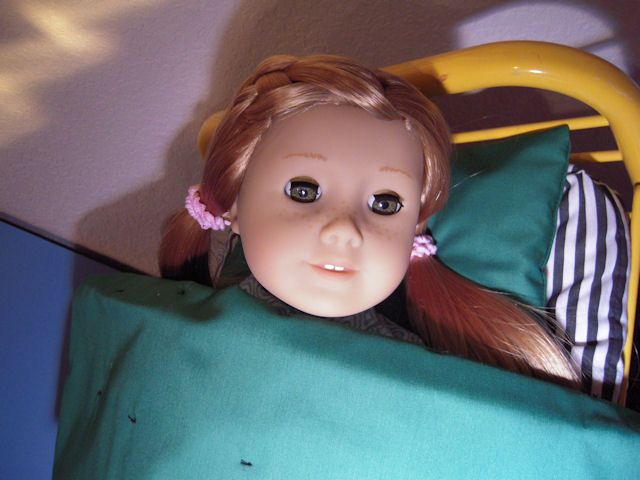 So Eva said, "Let's play some music! That will get us tired. I'll keep the beat on the African shakers."
Mia found a hamnonica: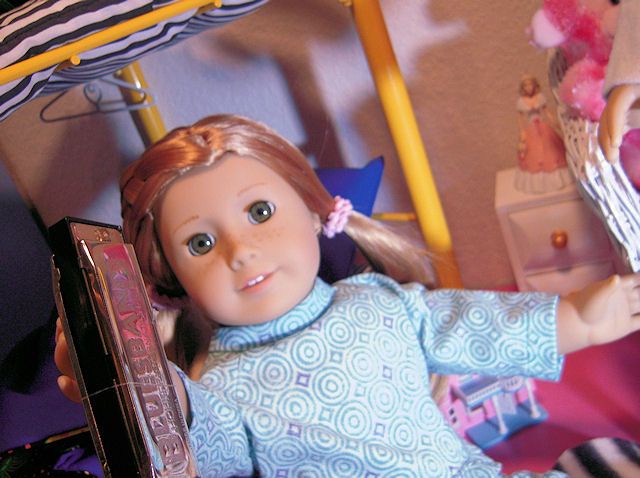 And Tirya got a kazoo!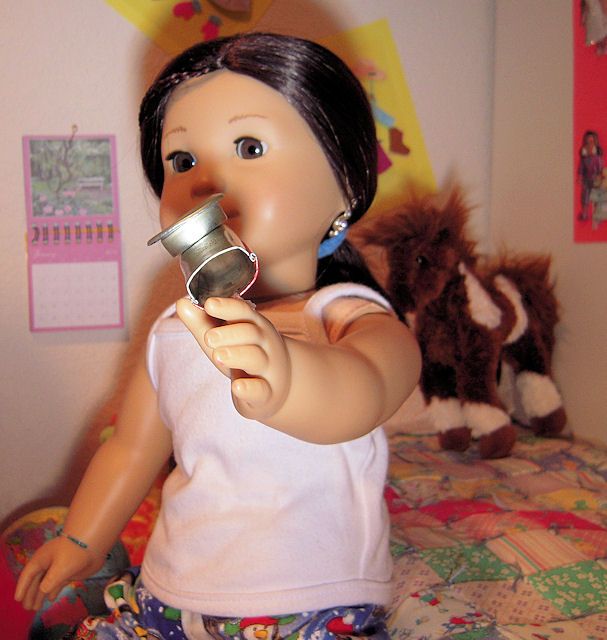 And pretty soon we had a full band playing: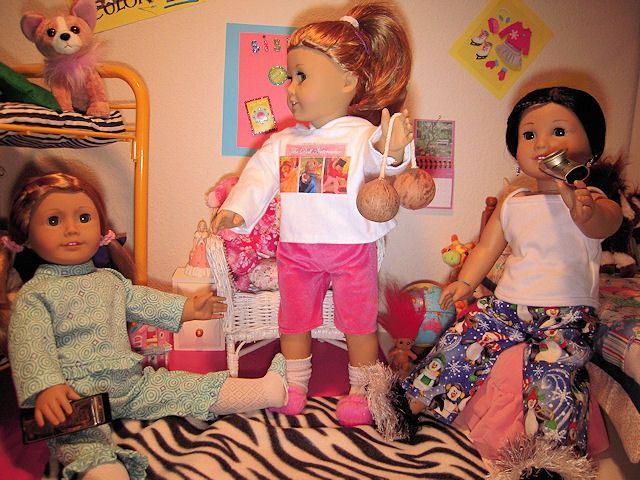 We were feeling kind of goofy and started dancing and giggling: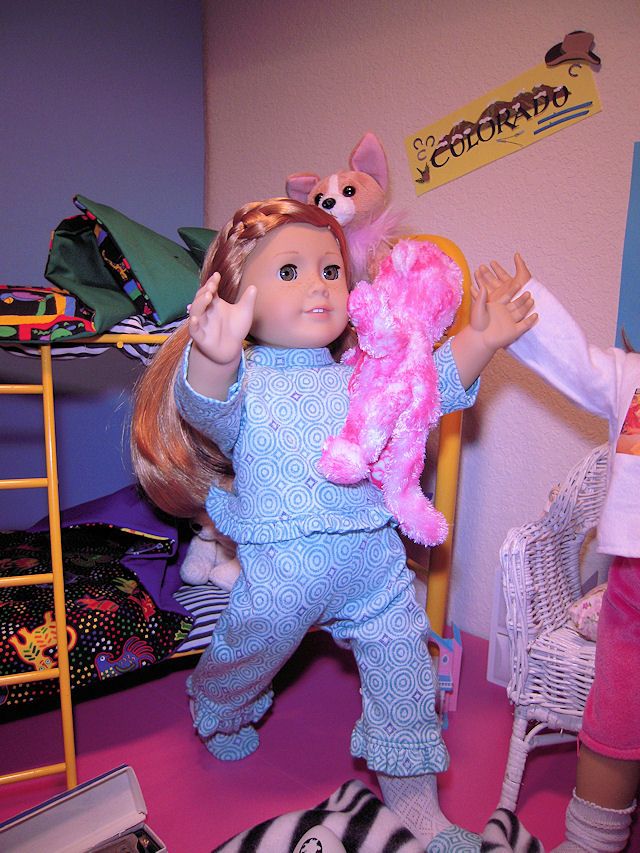 And playing with our pets.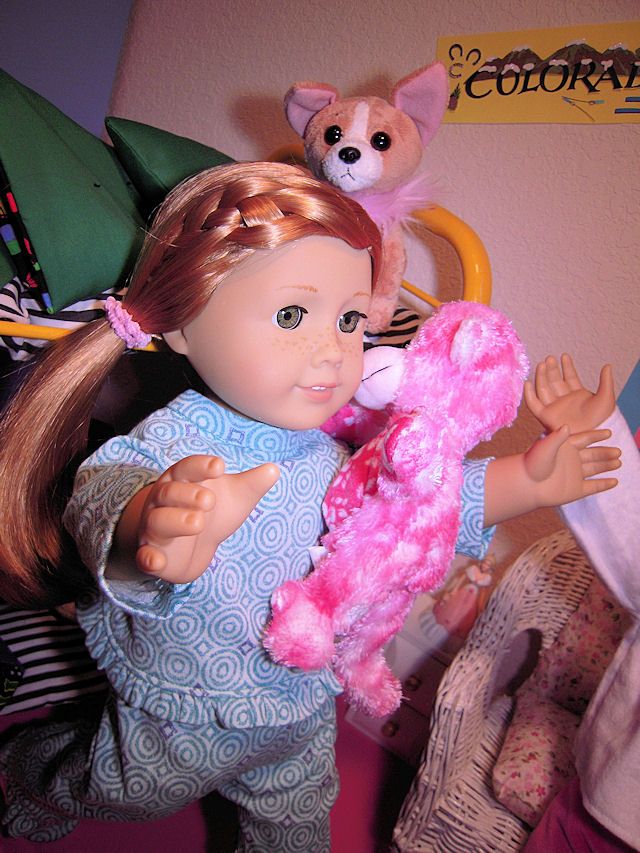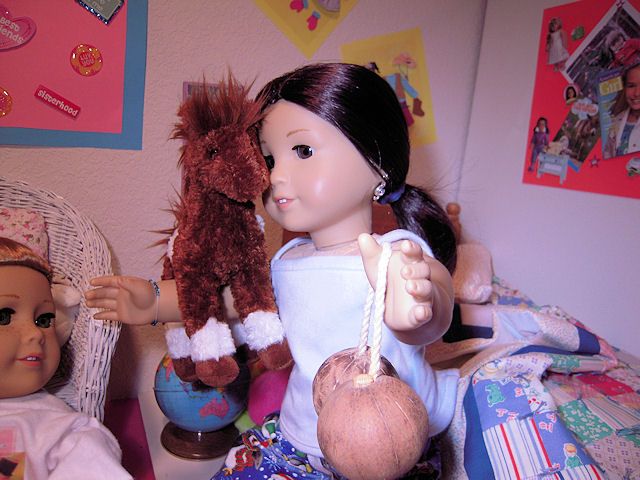 Eva was sooooo funny!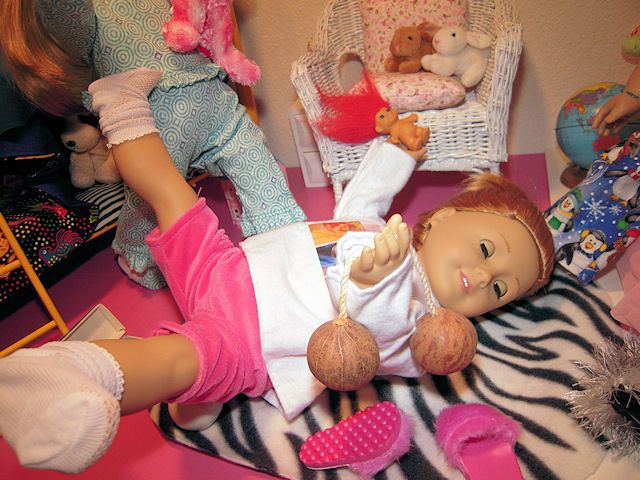 I bet you can guess what happened next. We heard a noise on the stairs and someone was coming! Did our person suspect we were out of our beds and playing on our own? We try very hard not to let her know we can do that, but Kiki is sure she suspects something.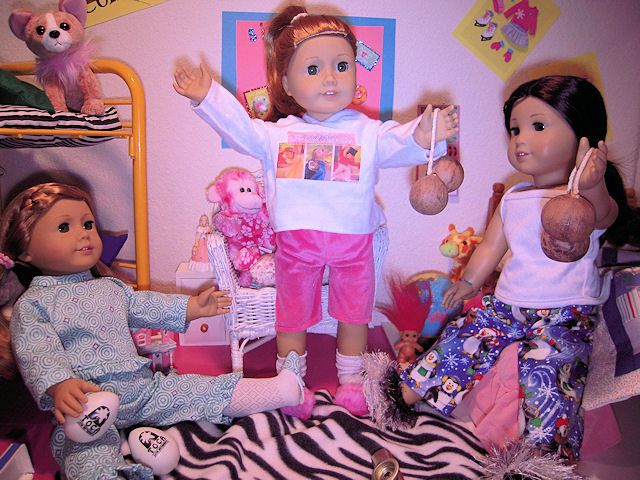 We did what dolls are supposed to do and hopped right back where our person left us. She peeked into the room and smiled. Hmmmm... Good night!