Izzy's successful recital was a great excuse to have a party. Almost all of our friends were able to come and we had a great time.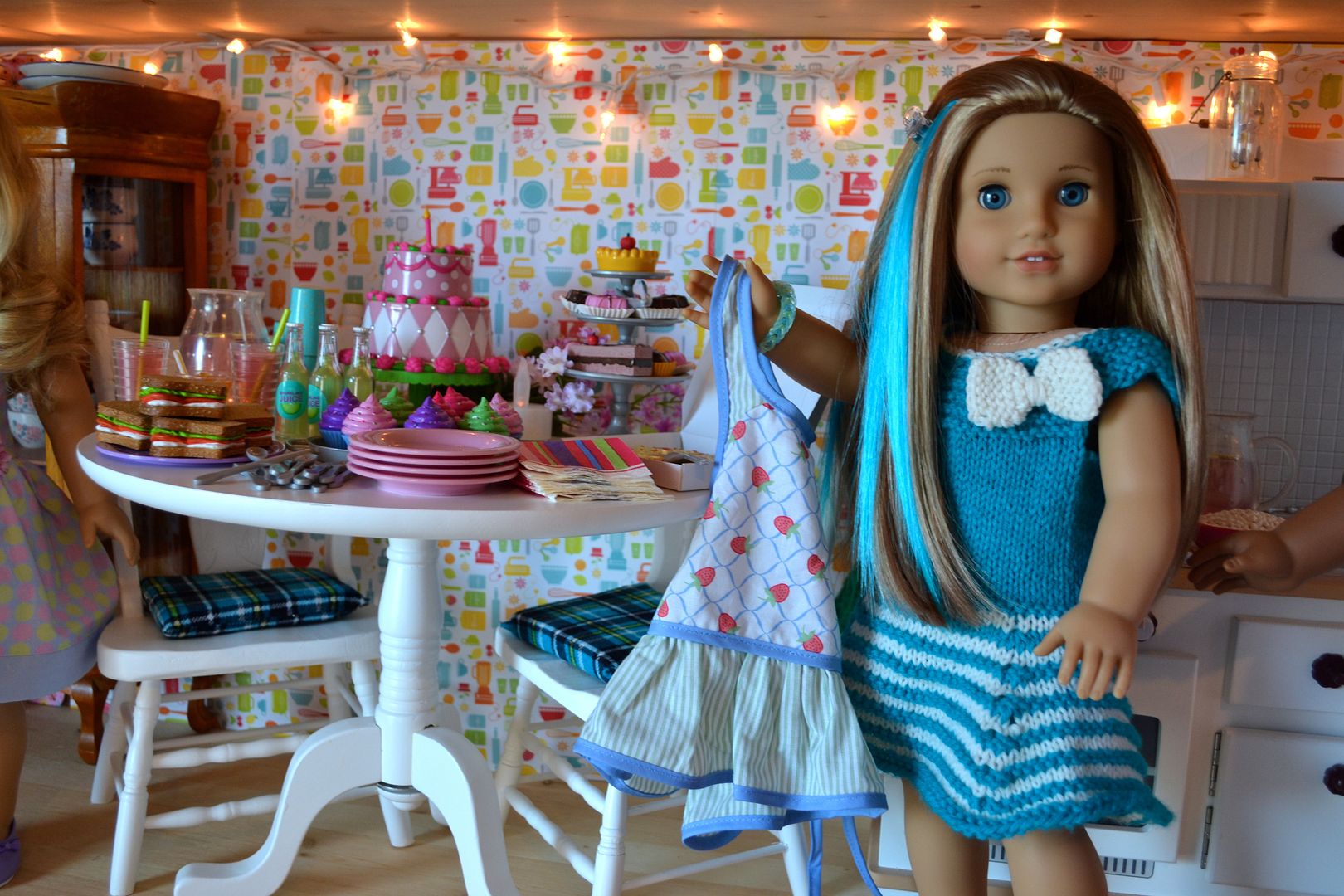 "I'm taking off the apron." announced Ella. She had done lots and lots of baking to get ready for the party.
"You did an amazing job!" said Gracie as she gazed at all the goodies on the table. "You could be a professional caterer!"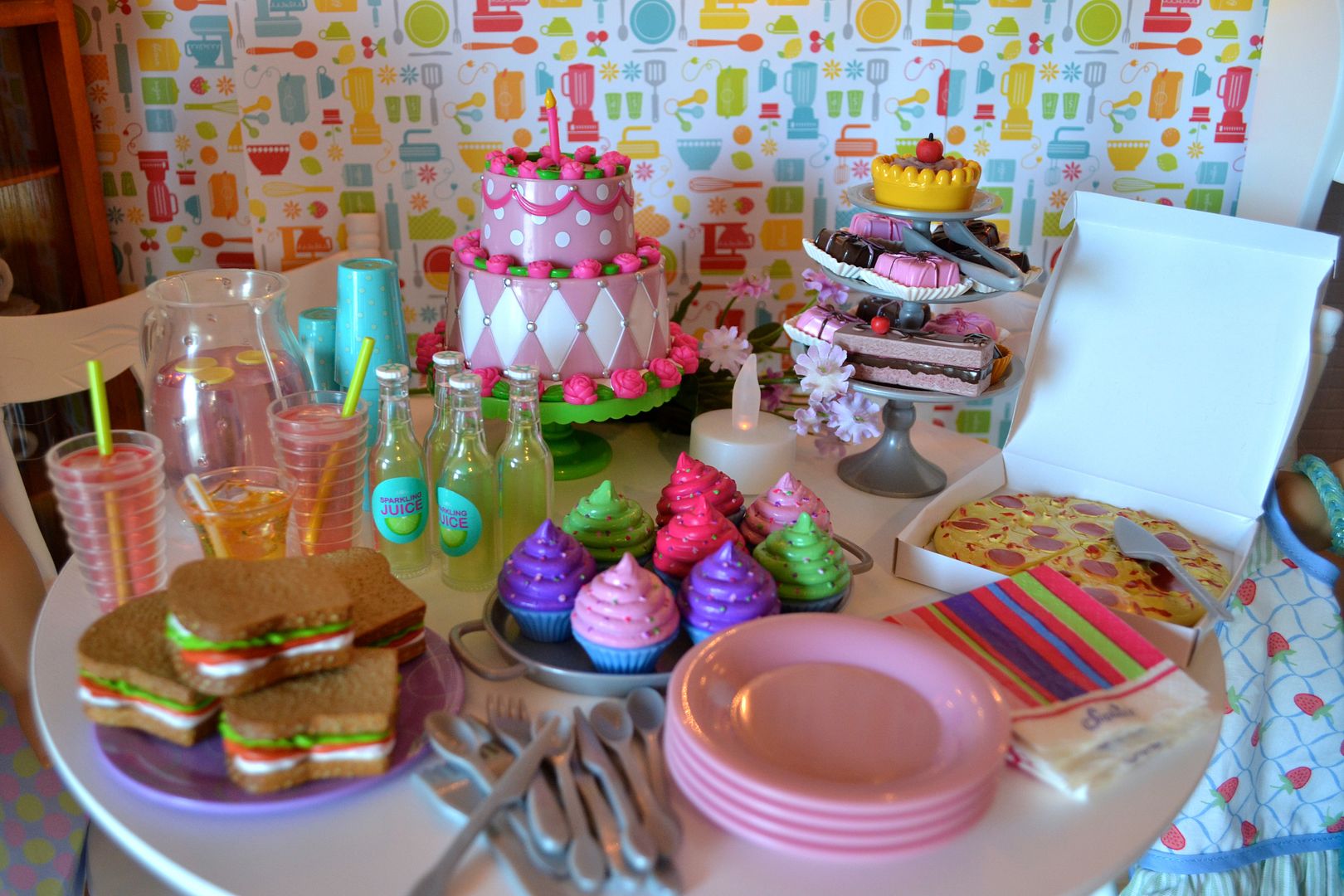 "Just look at all that food. I'm getting hungrier by the minute." continued Gracie.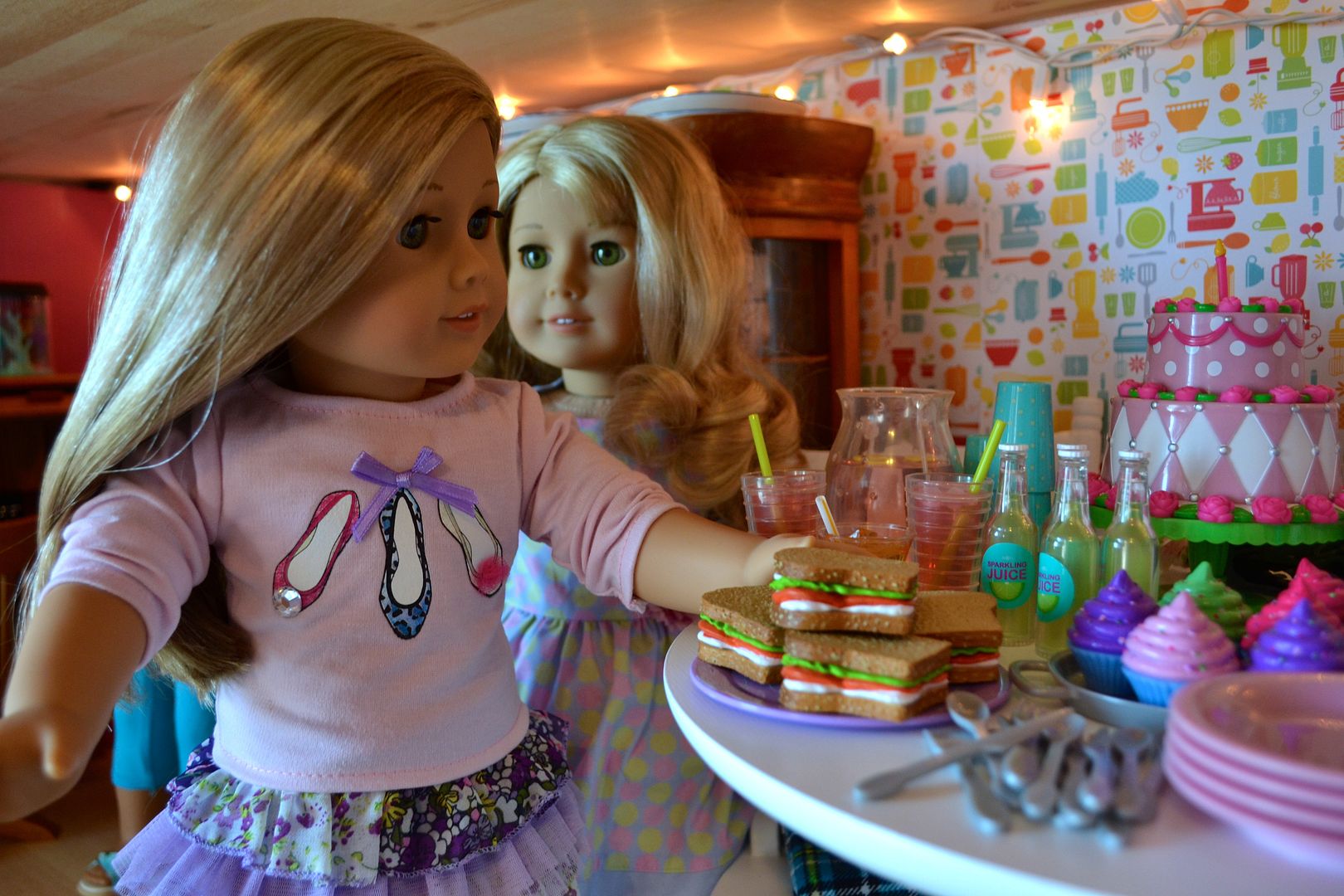 "Did someone say hungry? I'm starving!" announced Isabelle as she came into the room, eyeing the sandwiches and cupcakes.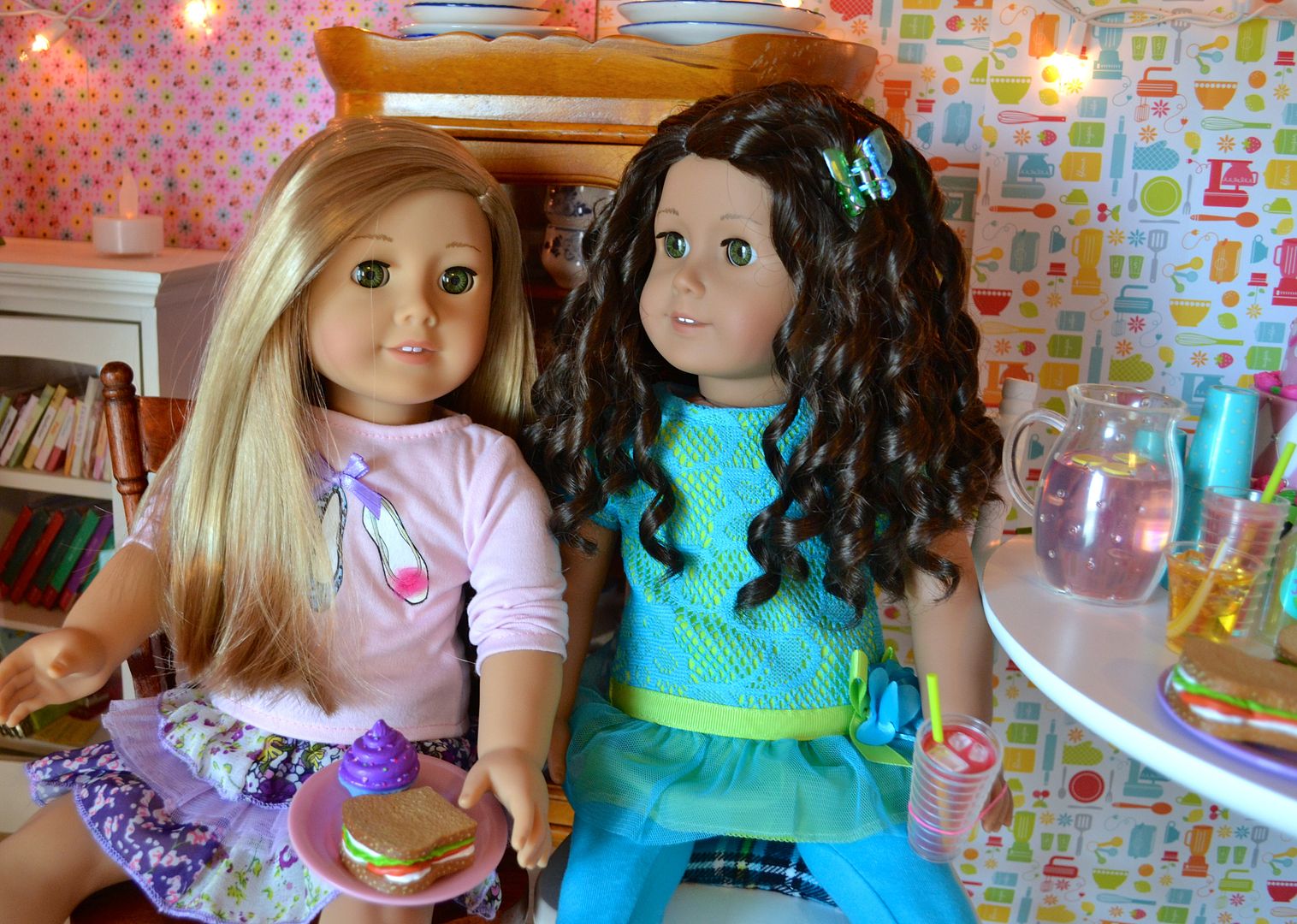 But, being polite, Izzy greeted everyone before sitting down with Clara to enjoy her food.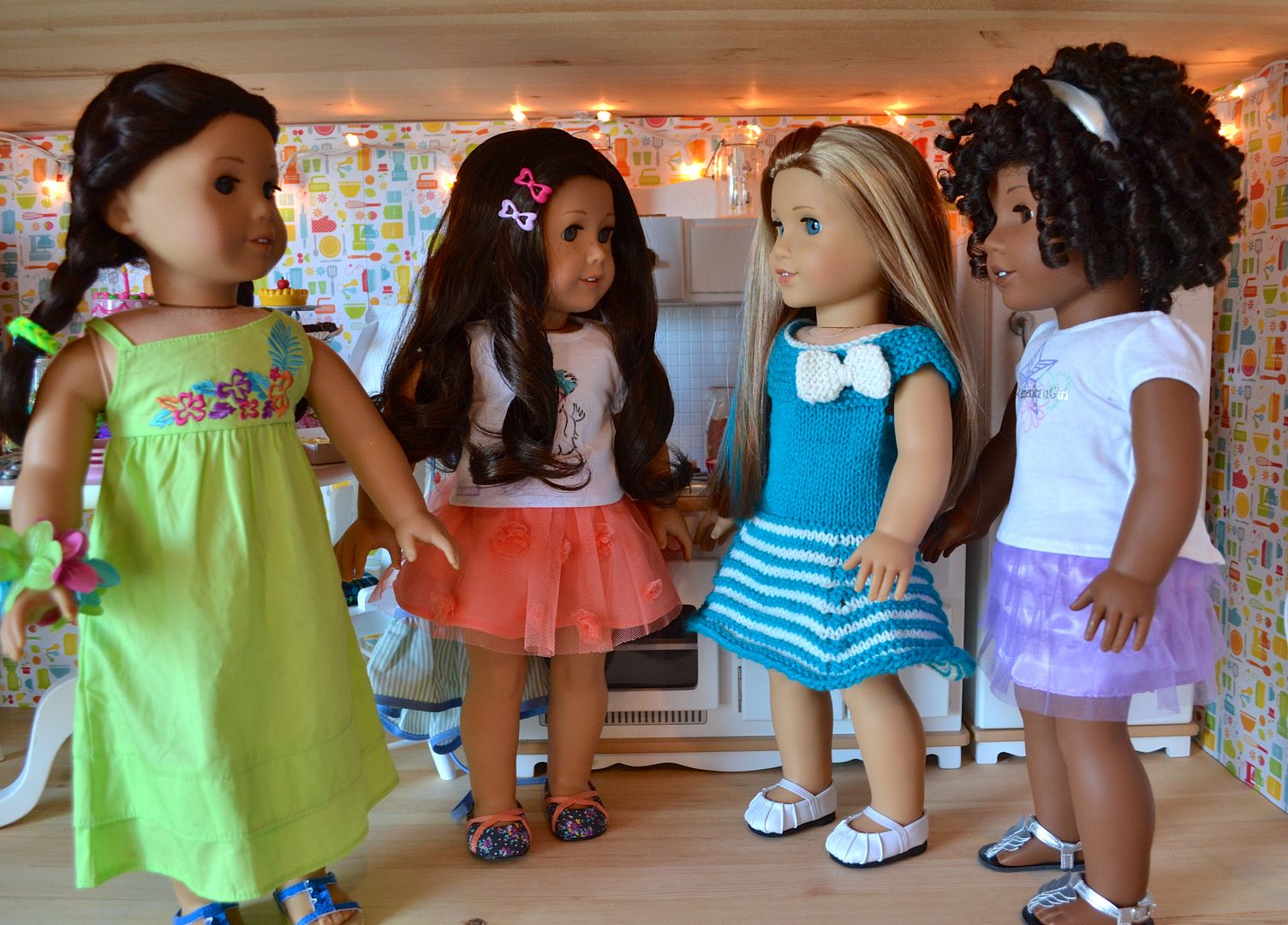 More and more friends arrived and everyone stayed in the kitchen. People wonder why that happens, but I know: it's because that's where the food is!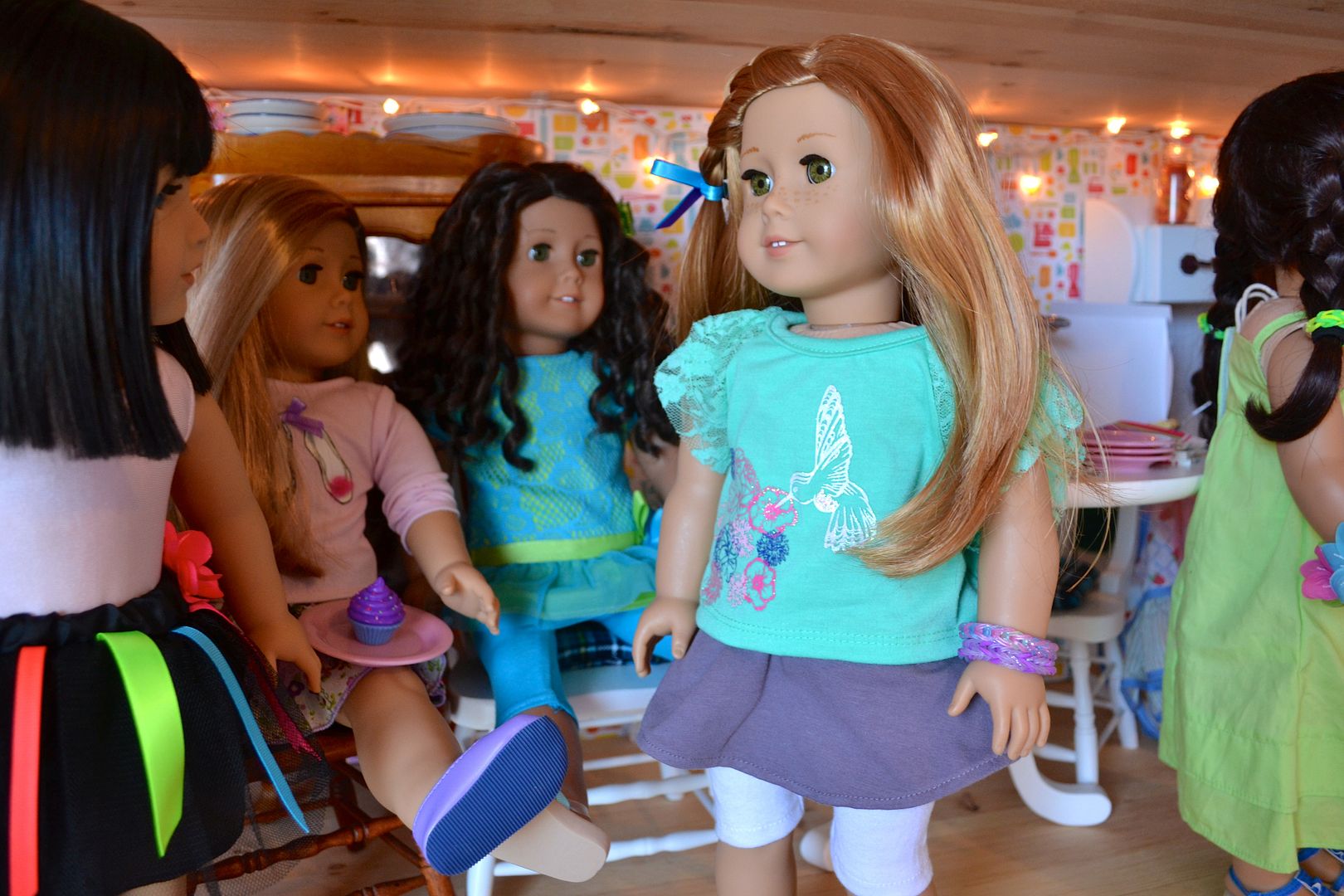 Ivy complimented Eva on the beautiful job she did with Izzy's makeup. Ivy plans to have her own dance recital someday, and is a big fan of Izzy.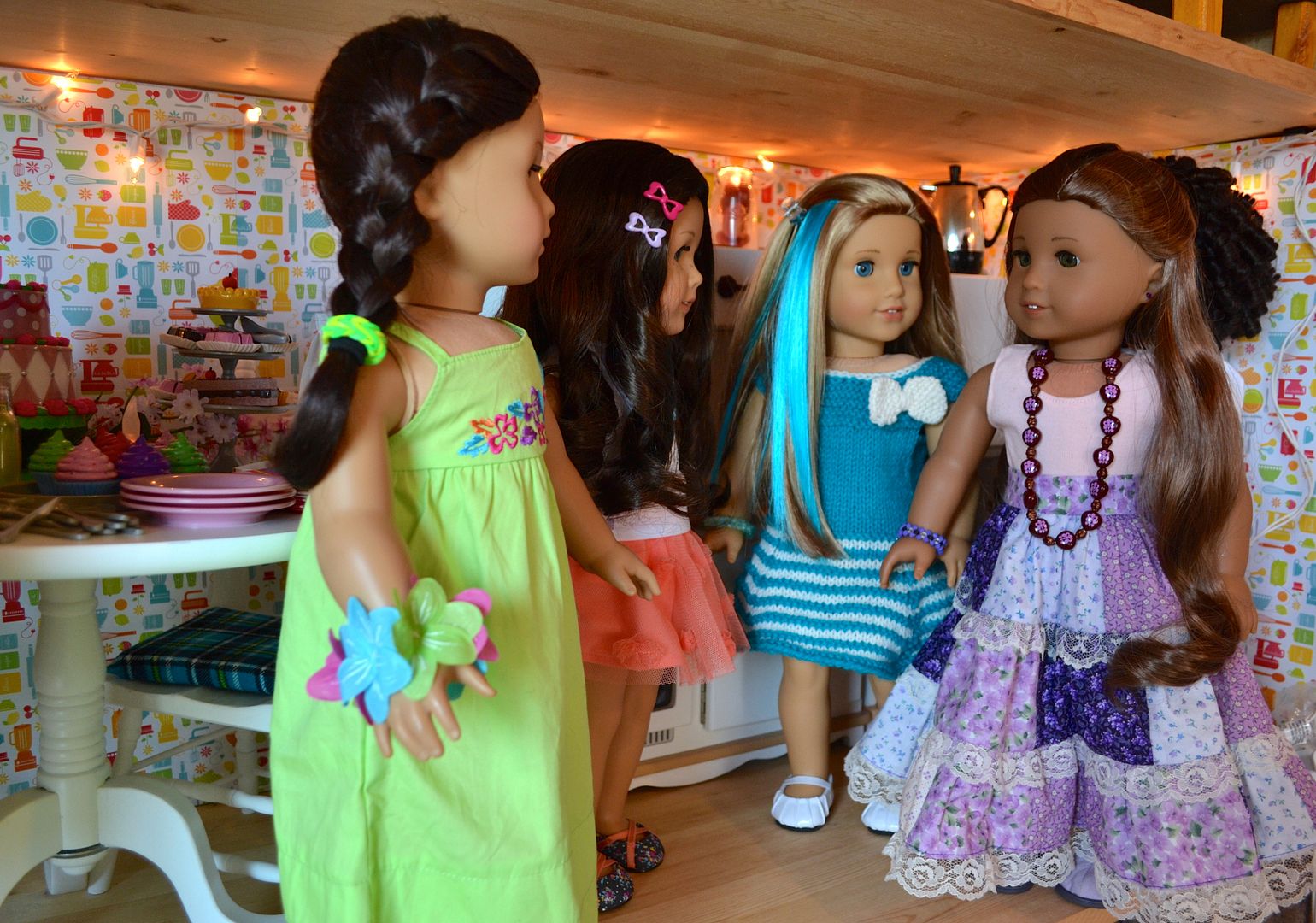 I handed the camera to Sophie and let her take a few photos.
More and more people arrived and I stopped taking photos so I could just enjoy the party.

But, the last thing I did was set the camera on auto and take a group photo. "Cheese!"
The End
P.S. I know that inquiring minds are curious to know about the doll family here. We have a few more friends that live in the modern world that were not able to come to the party: Saige (at art camp), Kaya (working at a very special dude ranch), Noelle (#33, more about her later), Mia (watching the World Cup) and Rosalie (#48, visiting Cécile). There are also 14 historical girls that are all in their own homes right now, doing their own historical things!
My next story will be about Mia's soccer team and then I will be visiting Kaya at the ranch. Let me know if you would like me to visit some of the other time periods in future stories, or if you have other requests.
I also apologize for the quality of the photos. I tried a different photo hosting site and I don't think the resolution is as good as it should be.
~ Kiki