Happy fall! I love this time of year. This week Daisy and I spent time in the mountains of southern Colorado looking for signs of fall. We found lots of them, and a surprise, too!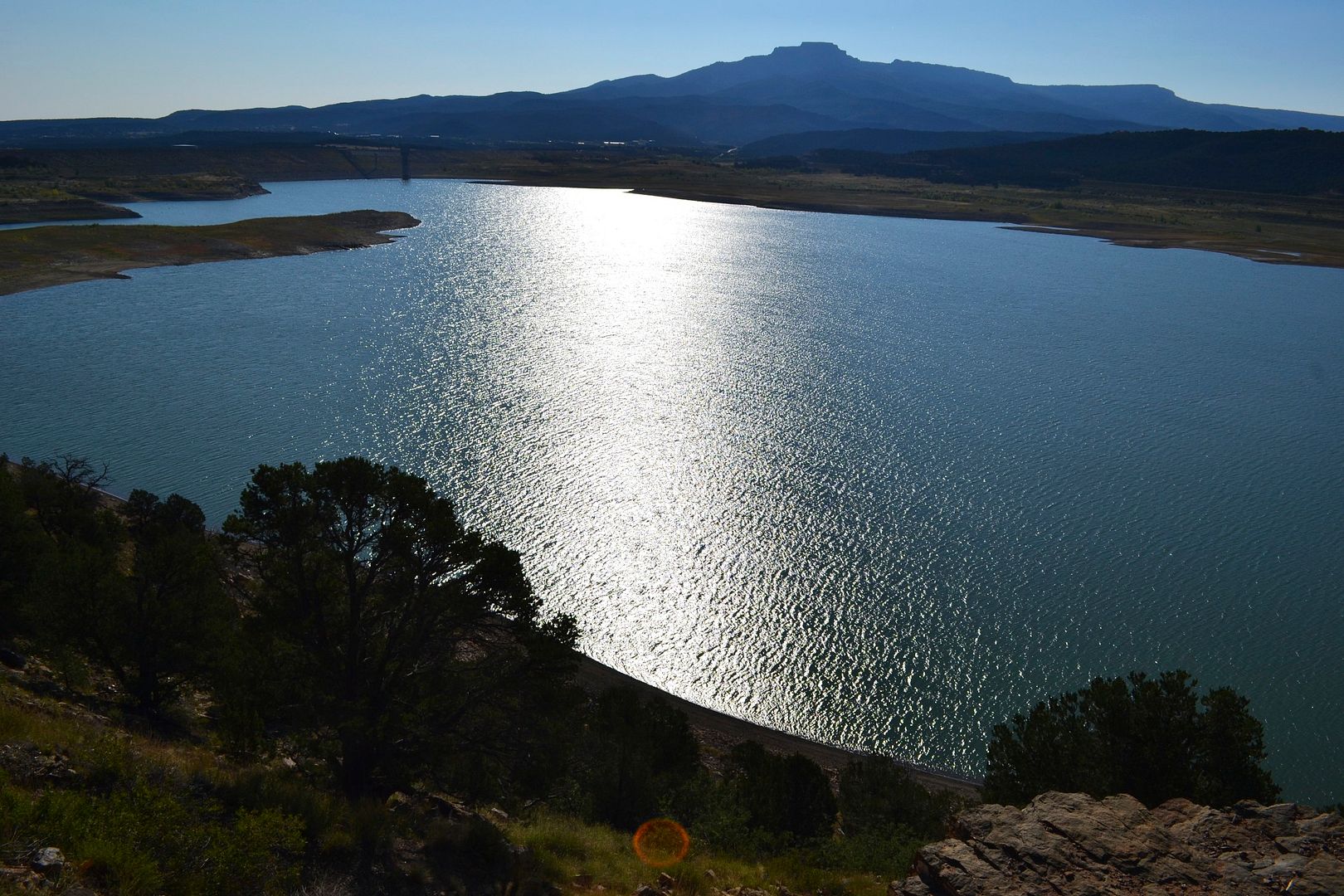 We camped right here, on a ridge above this beautiful lake. This is an early morning photo.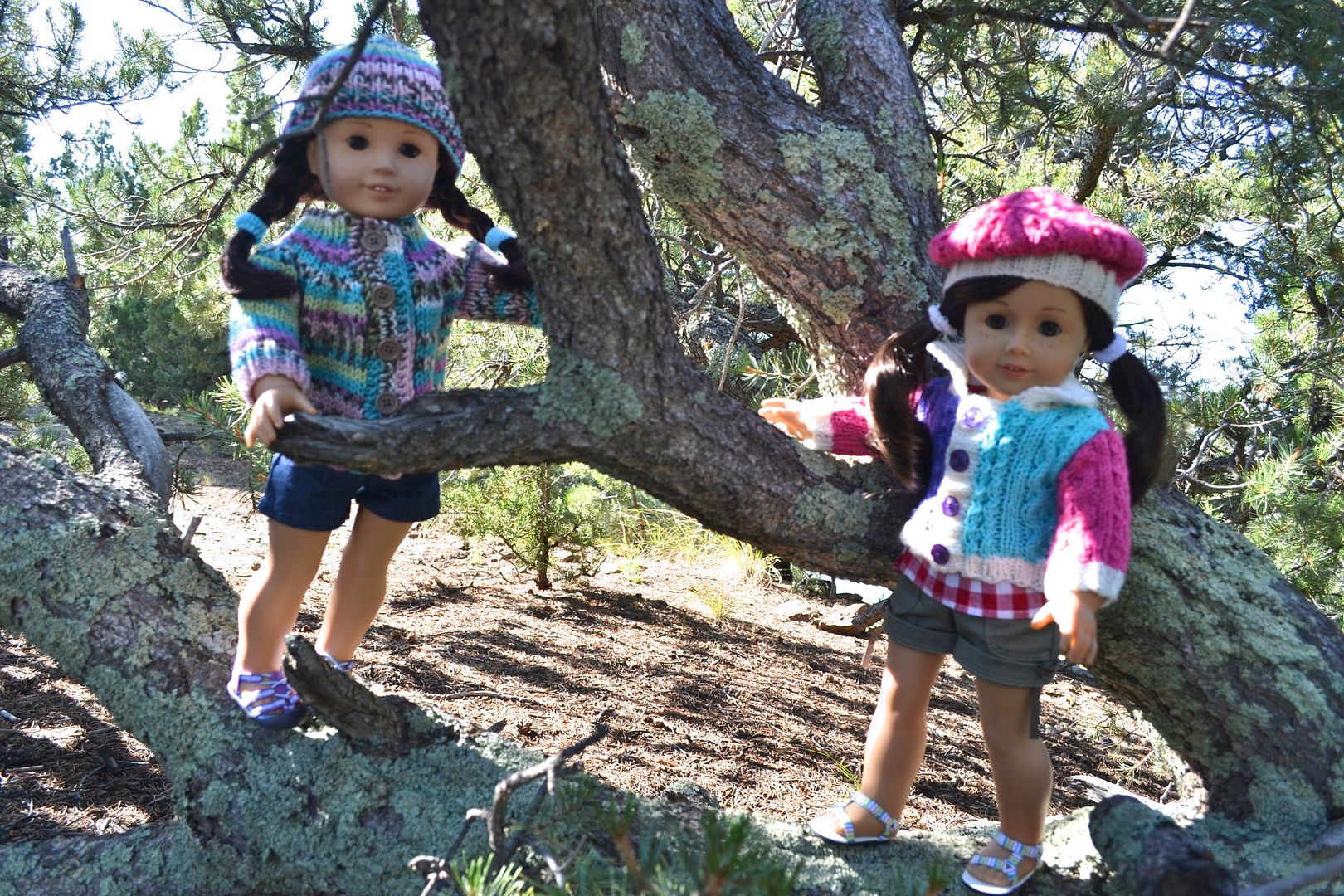 And this is what Daisy and I were wearing. It's chilly in the morning so we had on our sweaters and hats, which is definitely a sign that it is fall. But, soon the sun would warm us up and we would take those off. Plus we were ready with our shorts on!
The trees in this area are piñon pines and spruce trees. Have you ever had pine nuts? They come from the piñon trees and are yummy! Daisy found this pile of shells, so we know the squirrels and chipmunks think so, too! I bet they are storing them for the upcoming winter.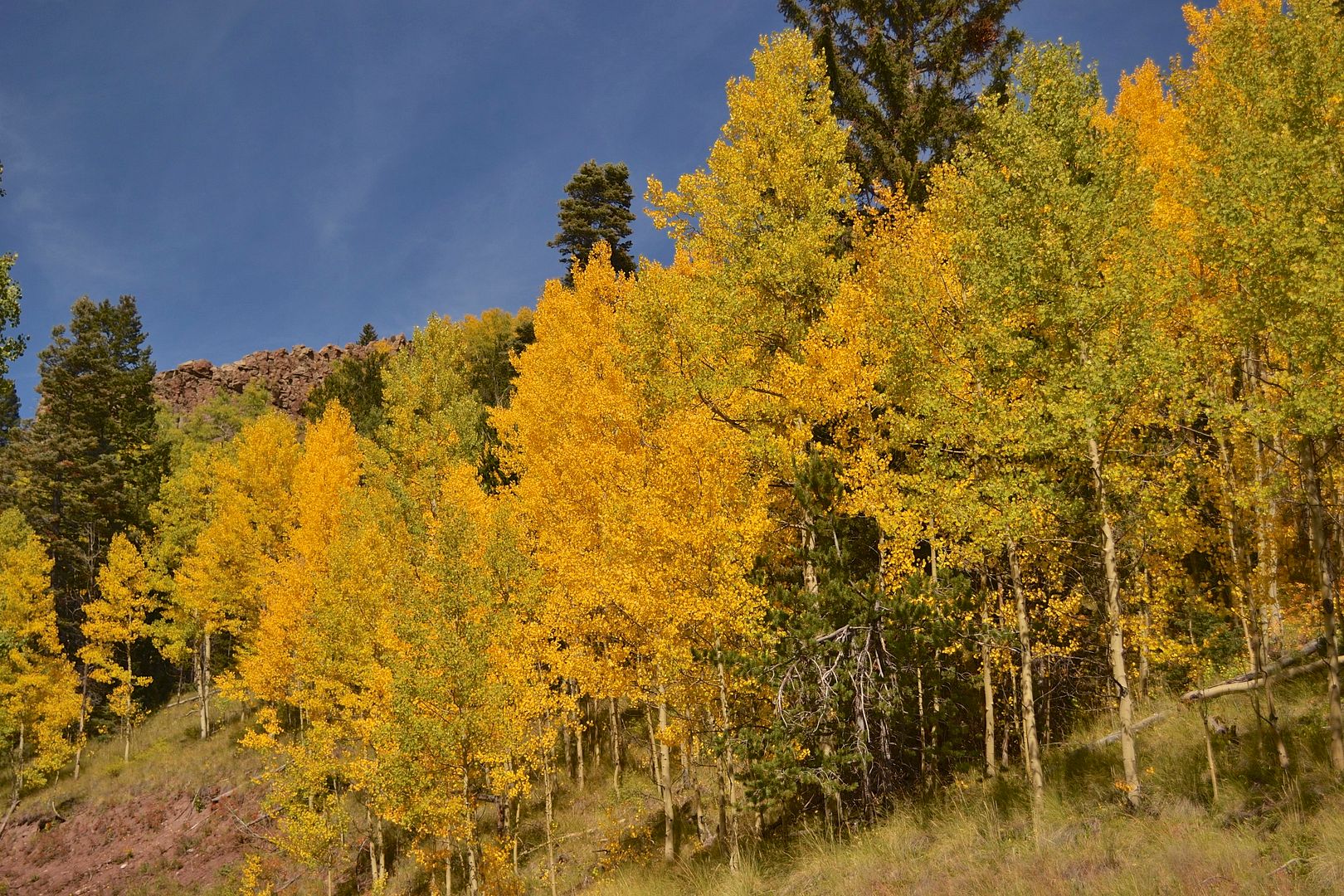 We took a drive into the high country and found that the aspens had put on their fall colors.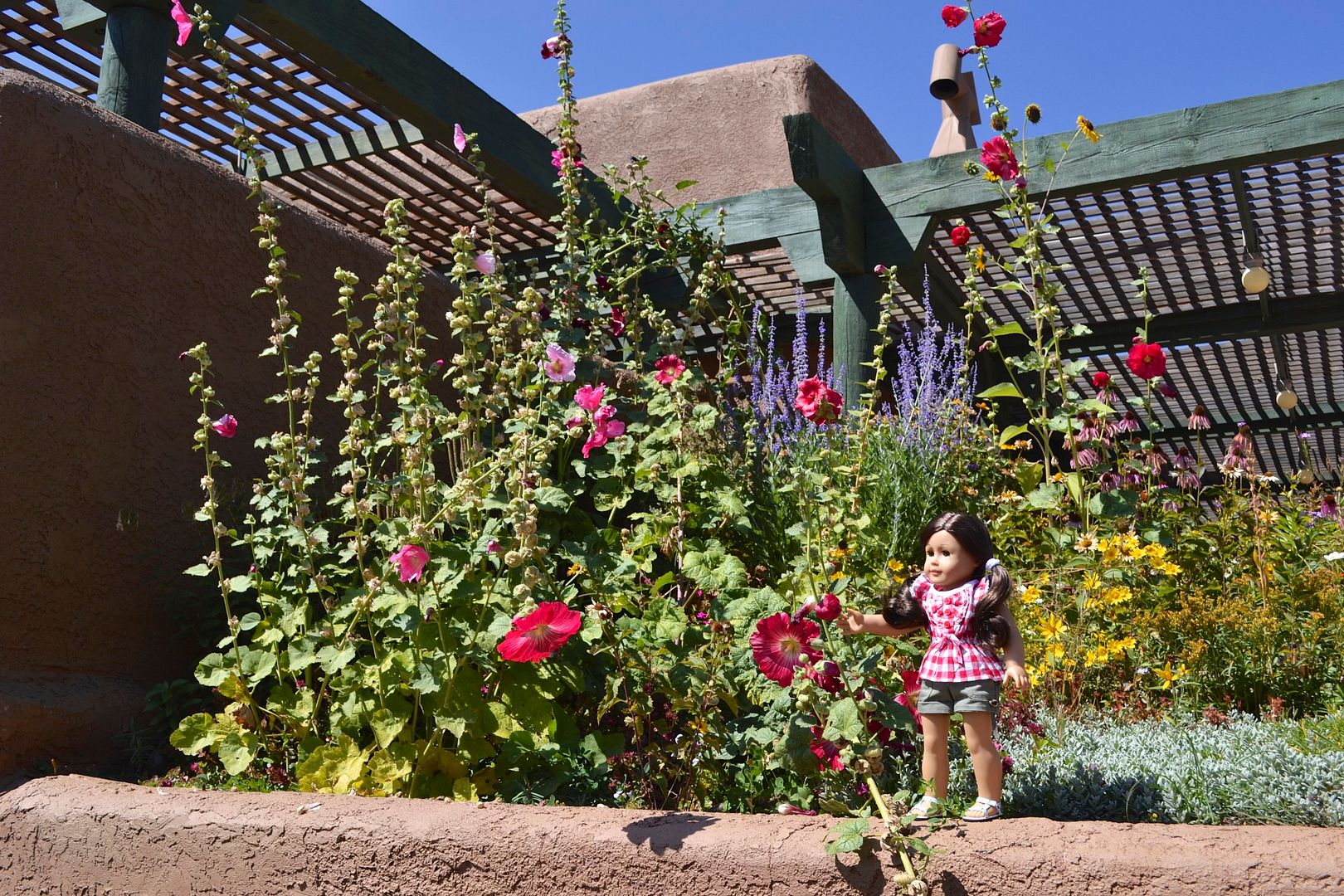 The hollyhocks are still in bloom!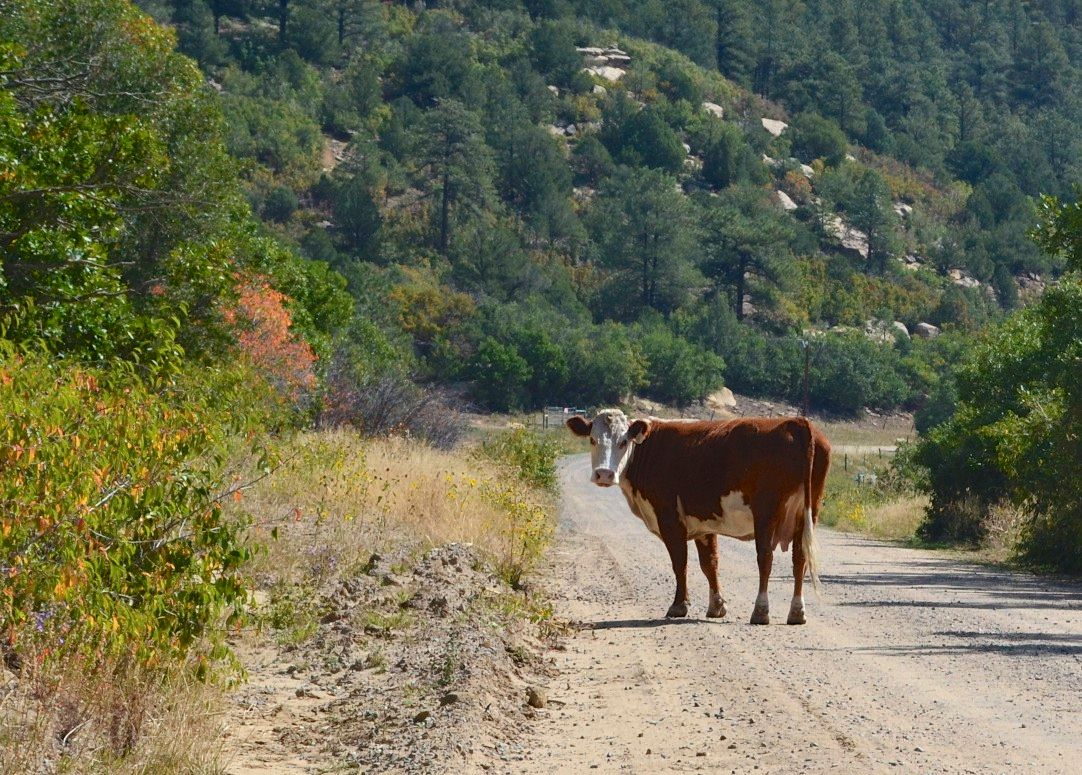 On our drive we saw a few animals. Look at this sweet cow!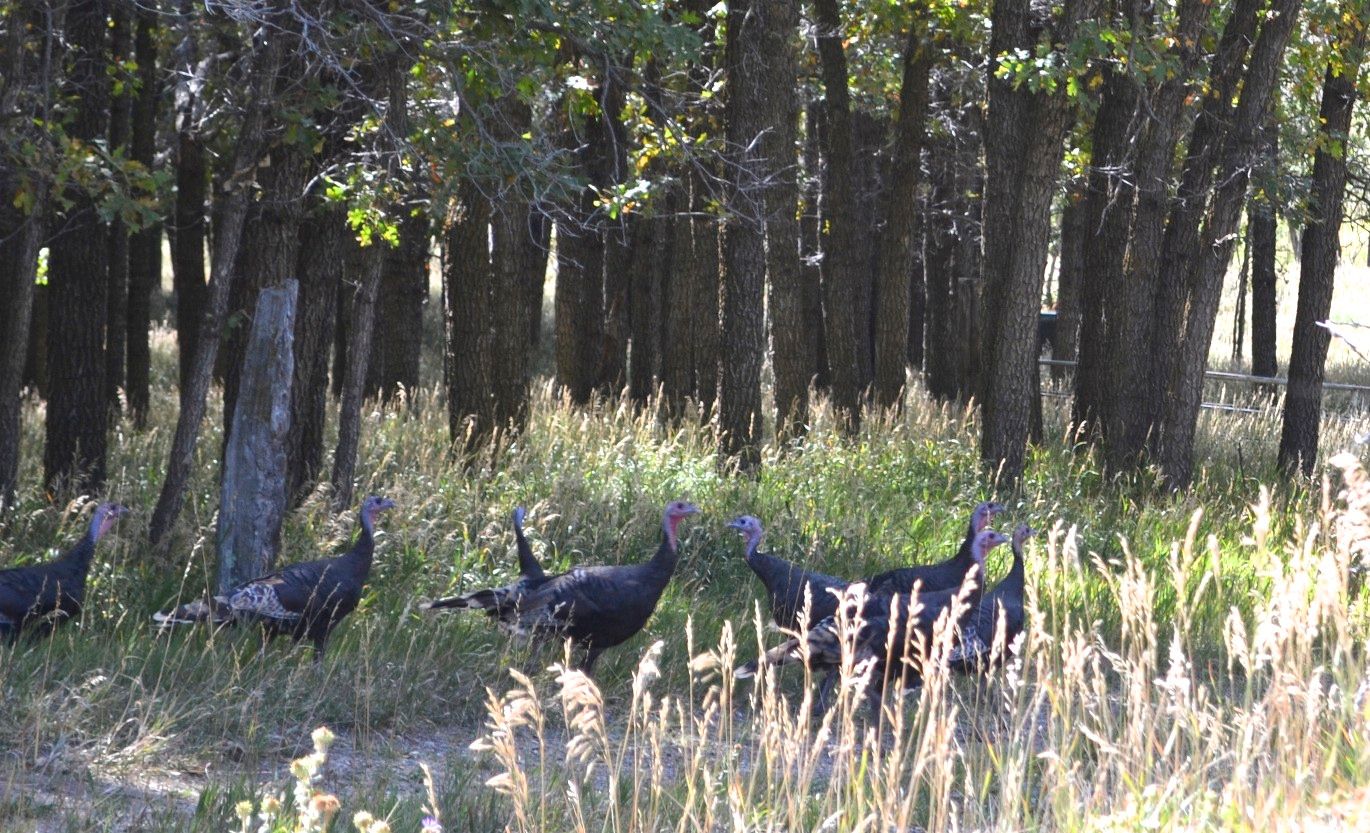 And these are wild turkeys. They ran away from us quickly, so I bet they know Thanksgiving is coming!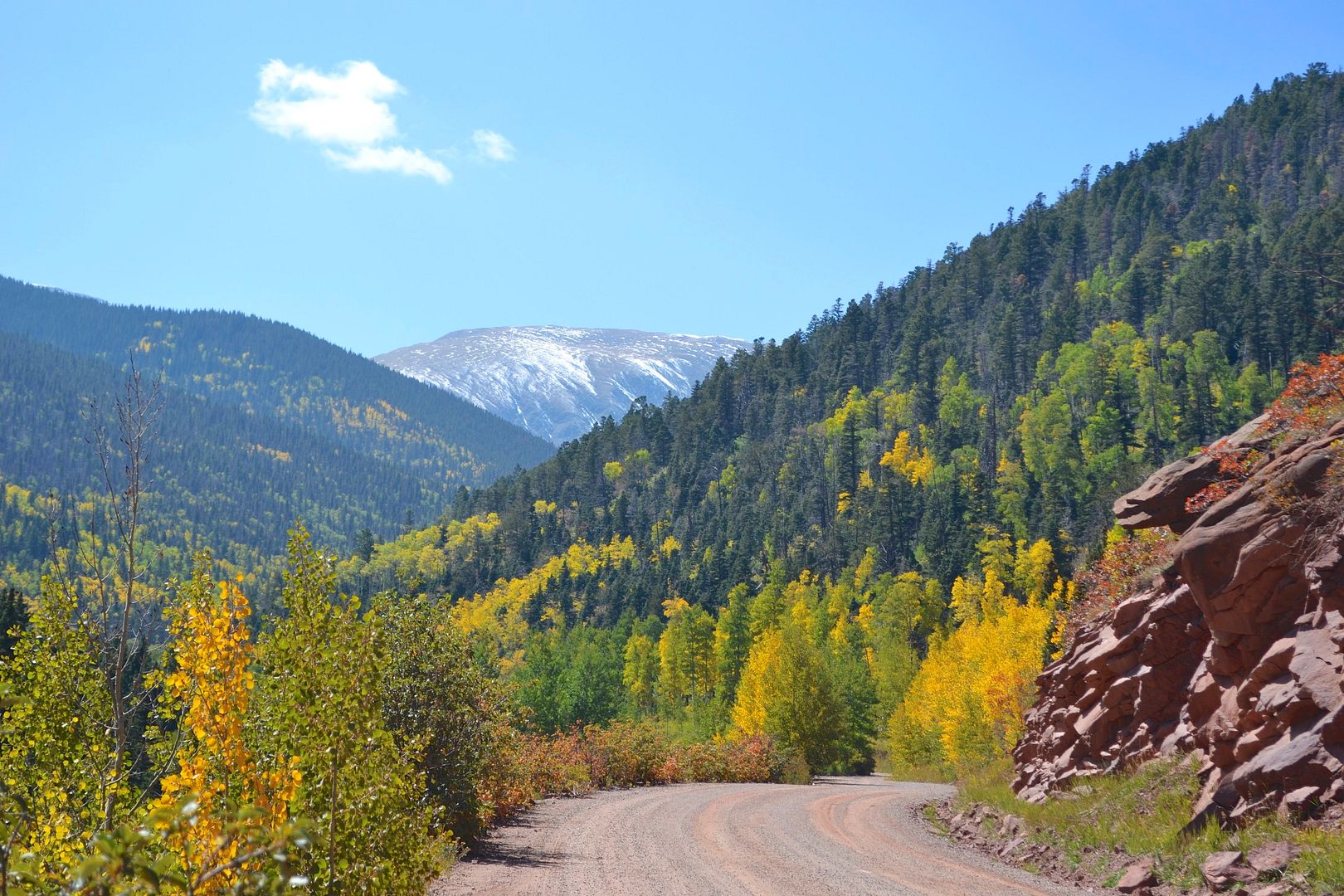 Can you guess what the surprise was? I saved it for last. Here's a hint: you can see it in the distance in this photo.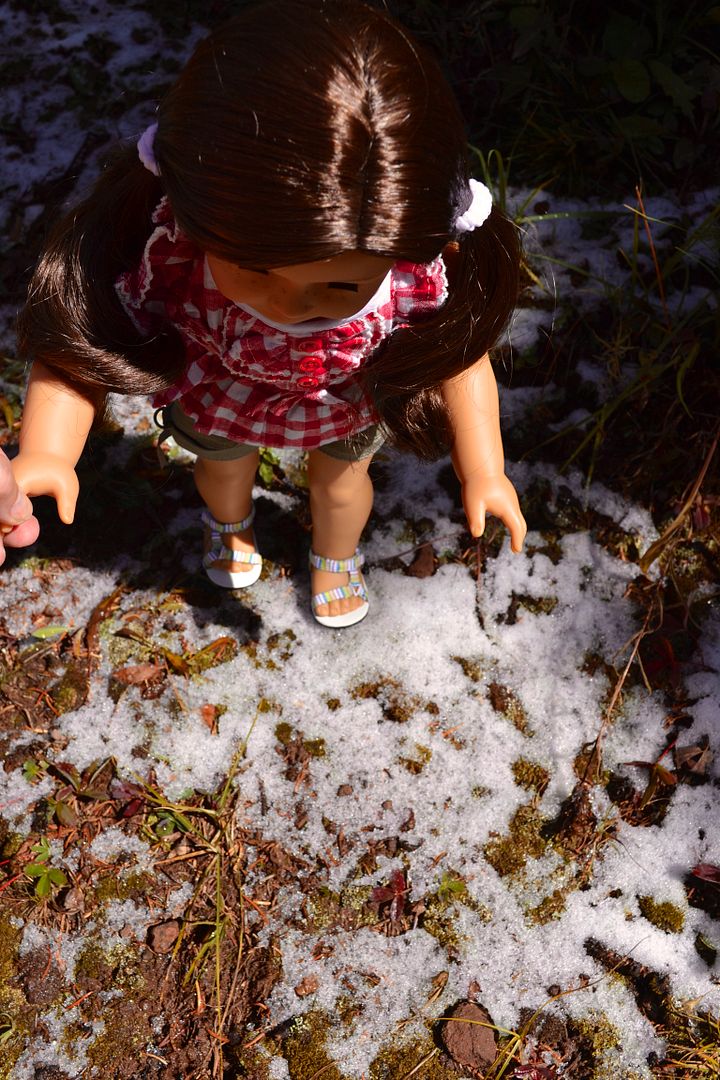 Snow!!! The night before there was a dusting of snow that fell on the higher peaks. It was gone by the end of the day, but still... SNOW!!! That is a sign of fall in the peaks of the Rocky Mountains!
I hope you are having a nice fall and let me know what you find.
Hugs,
Kiki