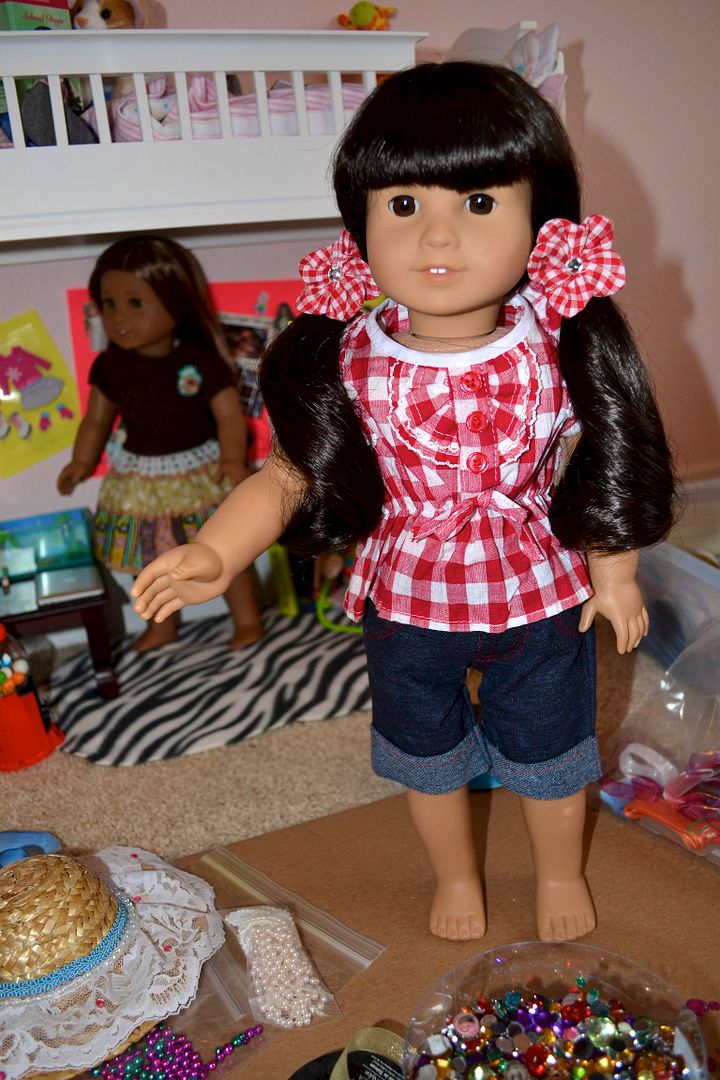 Hi everyone! Yesterday Aleah came over and she told us that she wished she could have an Easter bonnet to go with her new Easter dress that our person made for her. I'm not the crafty one in the family, but I did think it would be nice if we could make her one, and I knew just who to talk to about that: Leenie! After Aleah left I found Leenie and asked if she wanted to help me, and she said, "Of course!"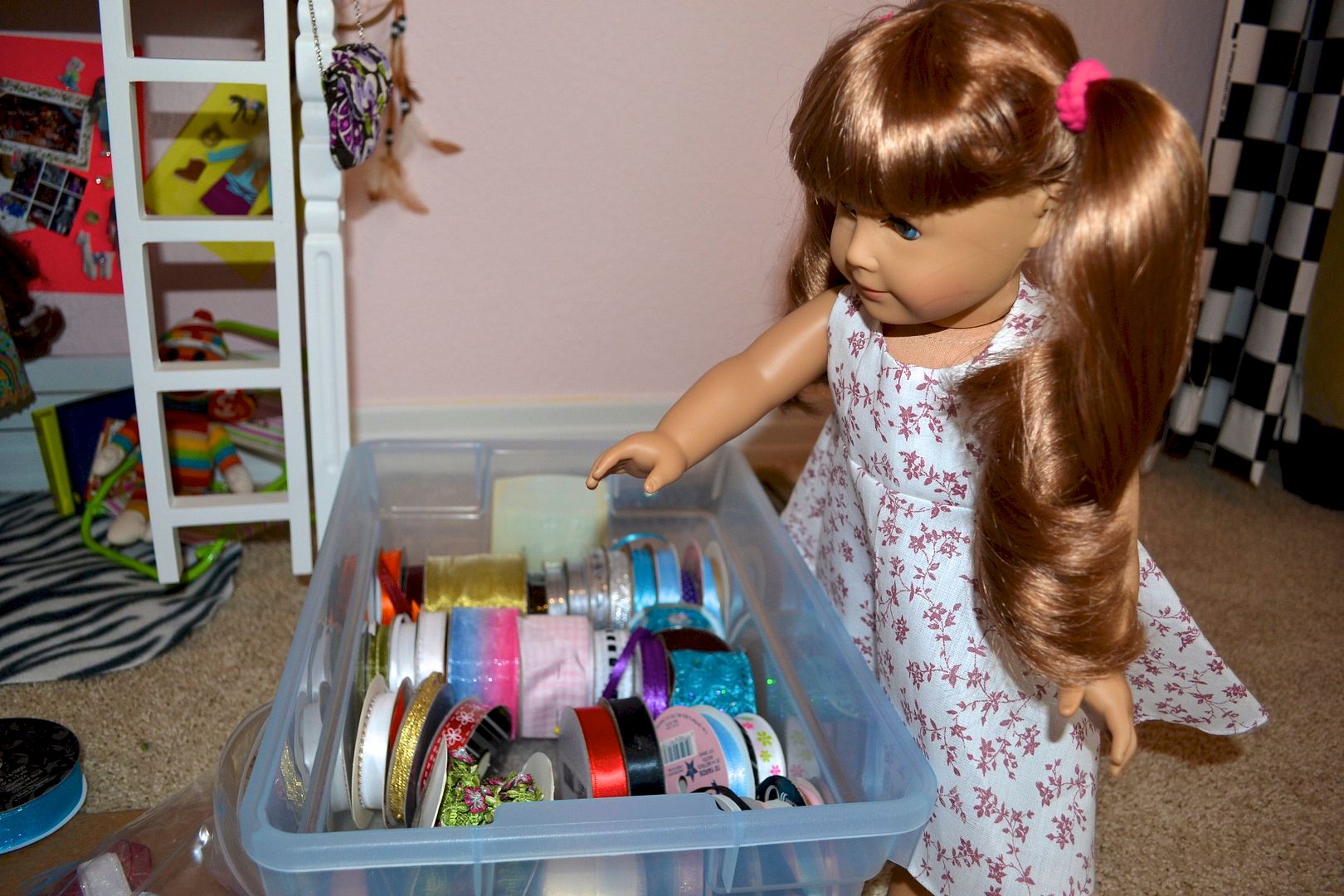 Leenie said our person had some straw hats we could use and we would need lots of things to decorate with like lace and ribbon...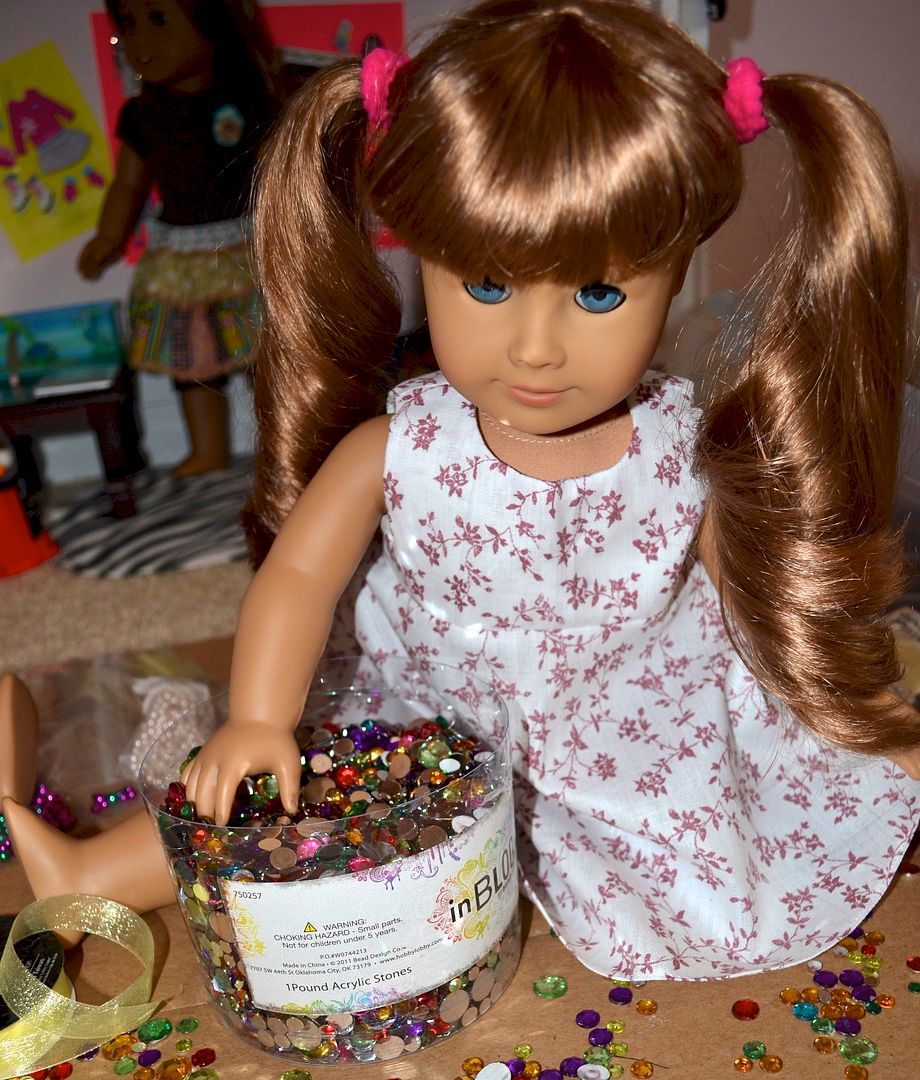 ...and jewels. Lots of shiny jewels!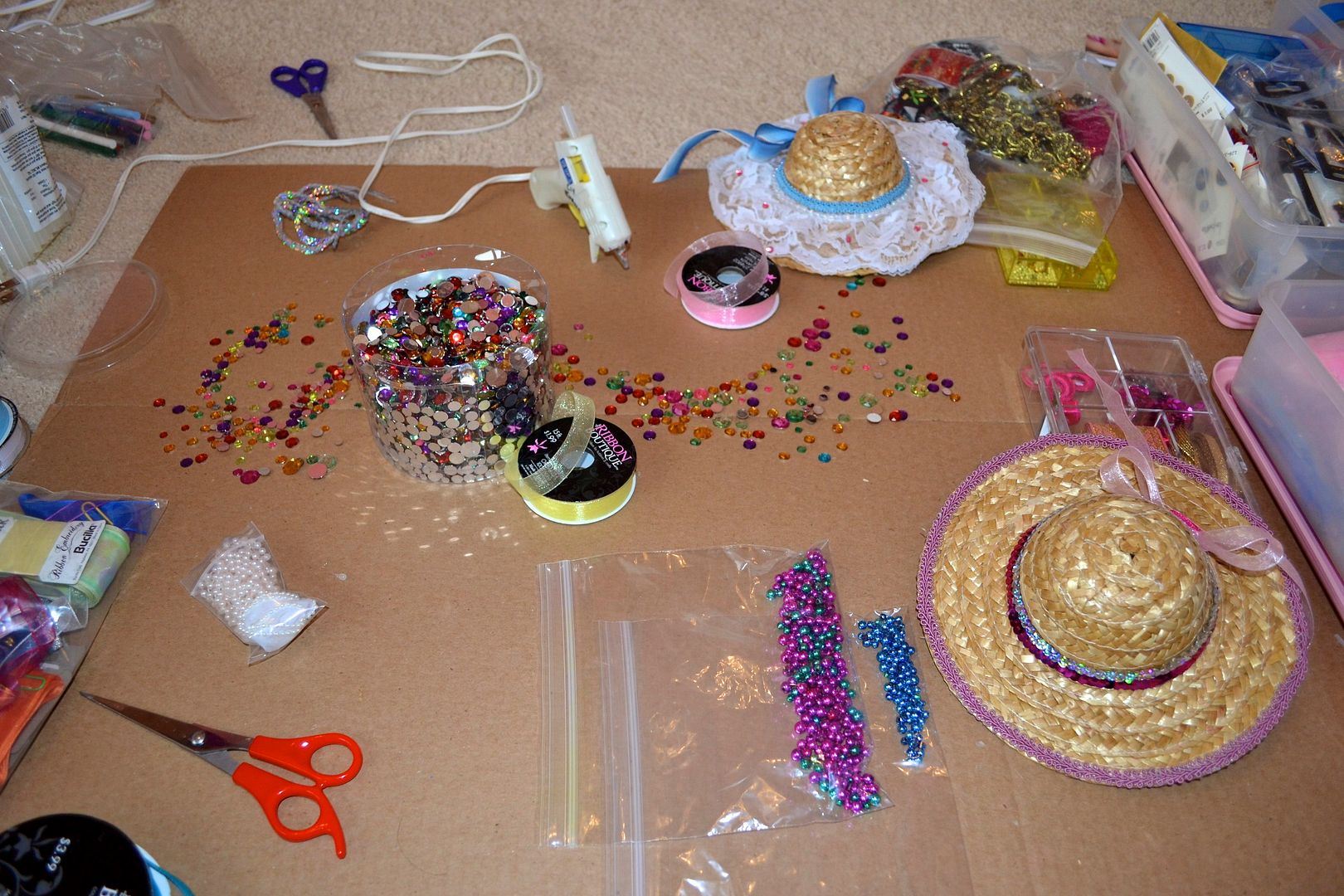 Here's all the stuff we used: lace, ribbon, beads, jewels, bits of trim, scissors and a glue gun. You could use craft glue if you want to or if an adult doesn't think you should use a glue gun. I didn't take a "before photo" of the hats, but they were just plain straw hats from Hobby Lobby that cost 99 cents a piece.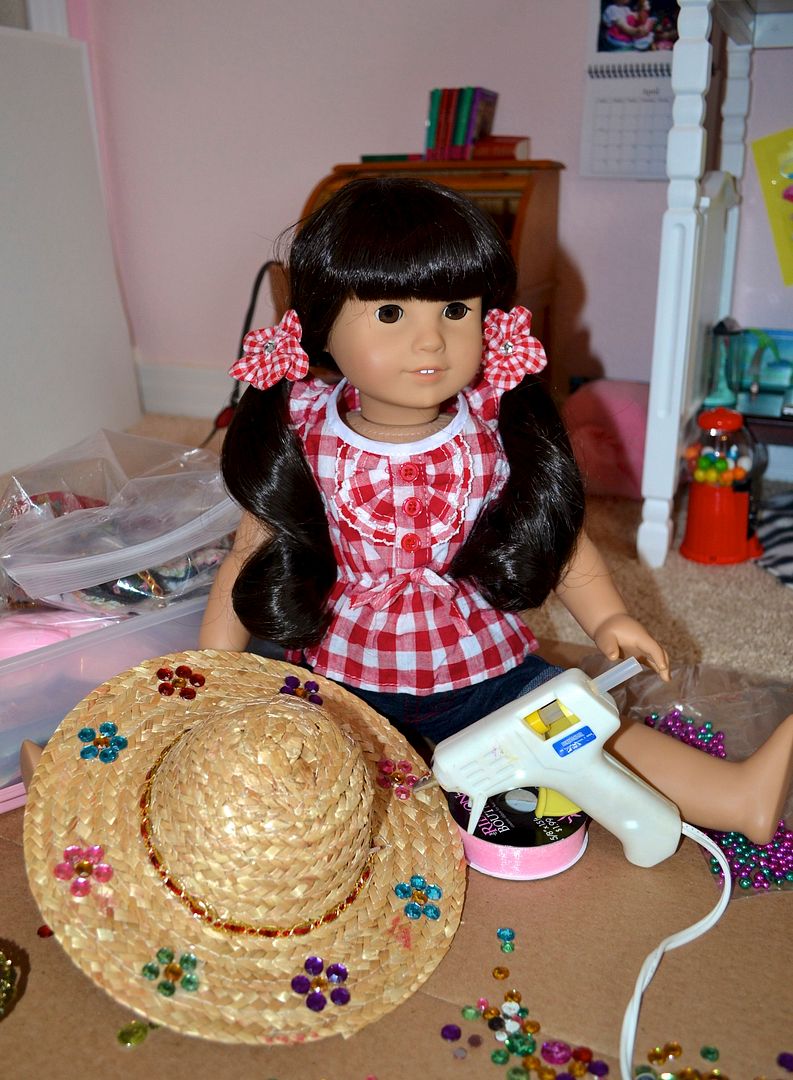 It was easy to do and lots of fun. I thought Leenie had the best ideas, but she liked what I made, too. I guess I can be creative! I even used the glue gun and didn't burn myself, but it does get hot.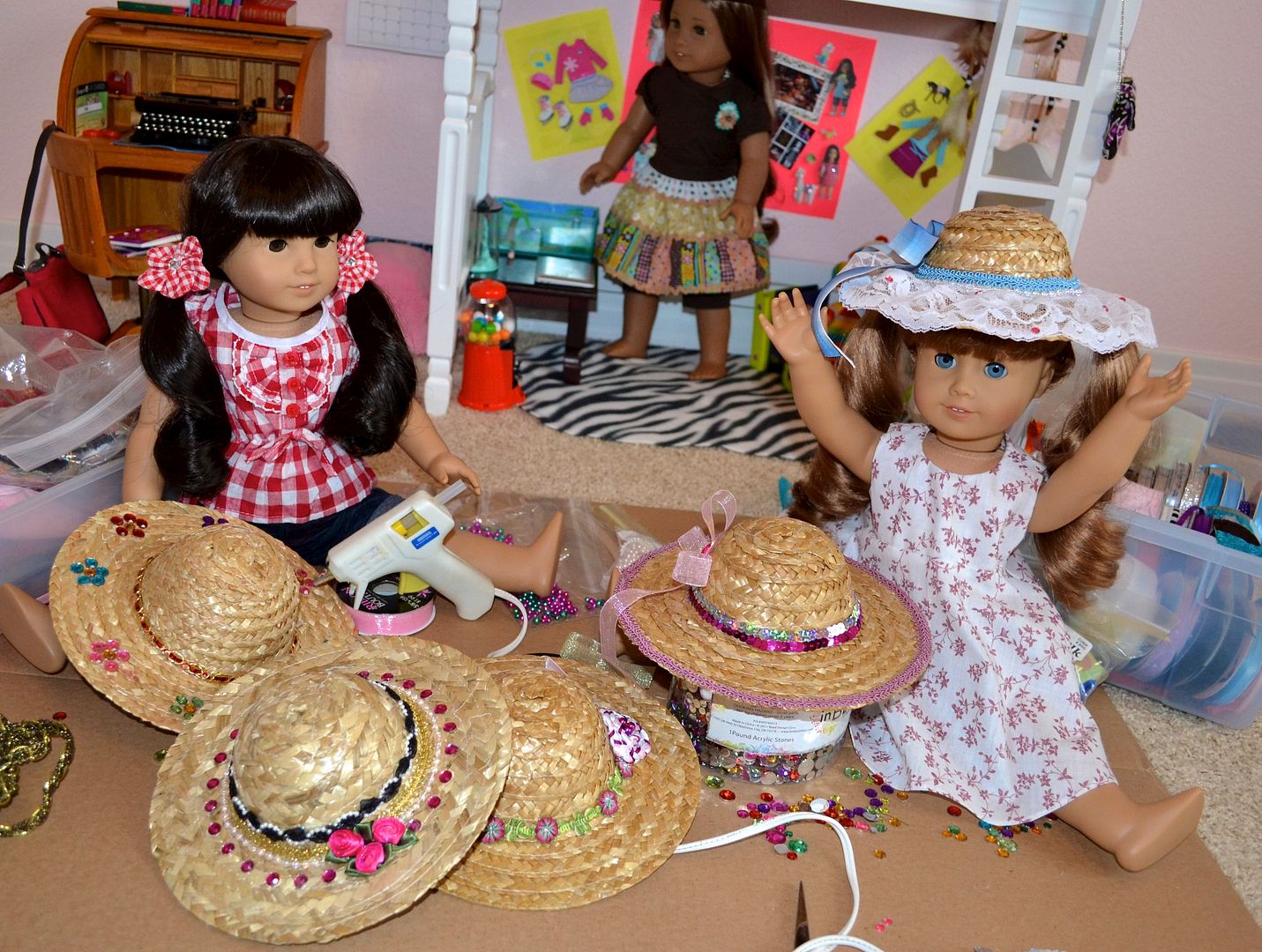 Here are the hats we have made so far. We had to stop because we didn't have any more straw hats, but our person said she can buy us more. I hope you will consider trying this and send me photos if you do. If I can do it, you can, too!
Hugs,
~ Kiki, crafter extraordinarie! hahaaaa