This is Traveling Sophie's last week here, so I wanted to show her one of my favorite places to explore. We started out walking along a little trail...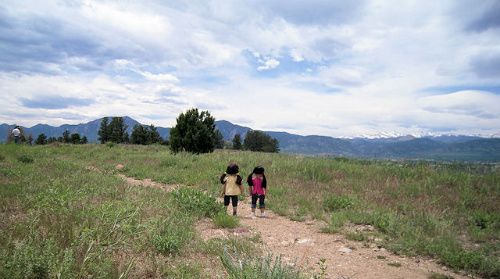 ...and then Sophie saw some really strange plants!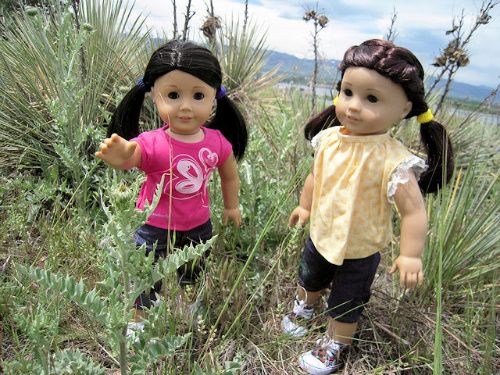 And I had to tell her not to touch them because they are sharp! She felt like she was on another planet, but I told her this was normal for a high desert to have cacti. That is plural for cactus in case you thought that was an alien plant!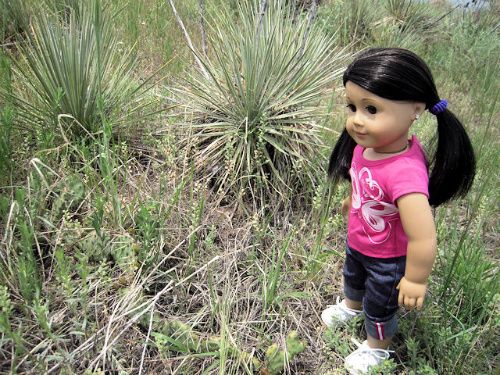 Then we went on toward the forest...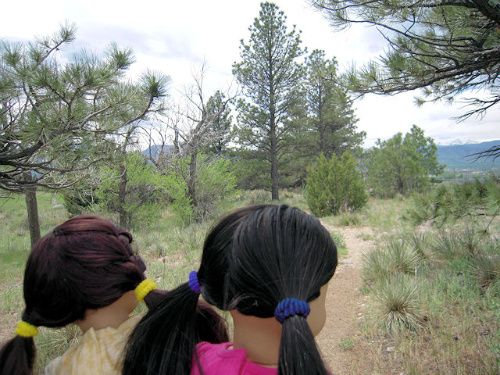 ...and took a little break under the pine trees.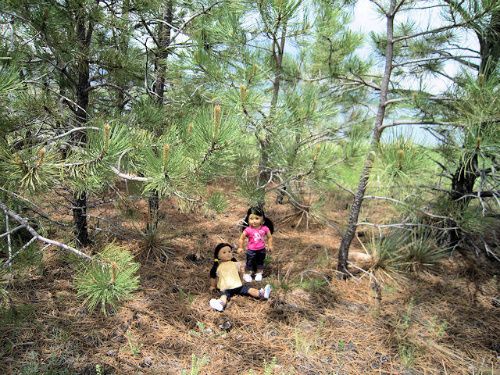 We had to admire the view: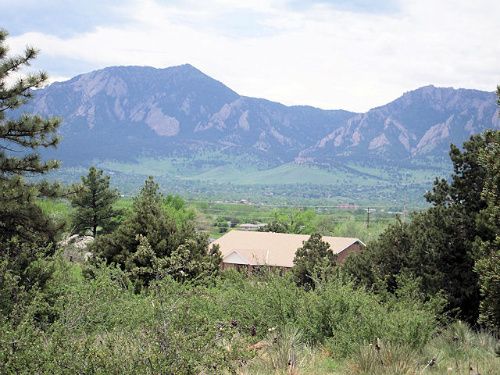 I begged Tía to let us climb up in one tree because I've seen so many photos of dolls in trees this spring.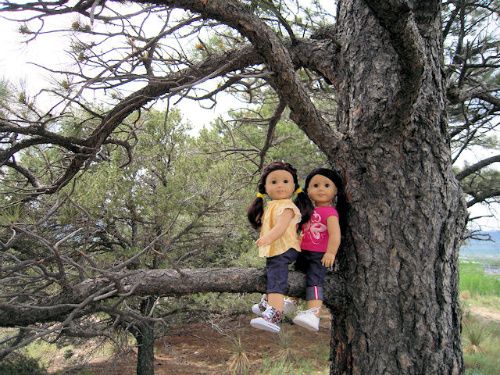 From up in the tree we saw a train going by way down below.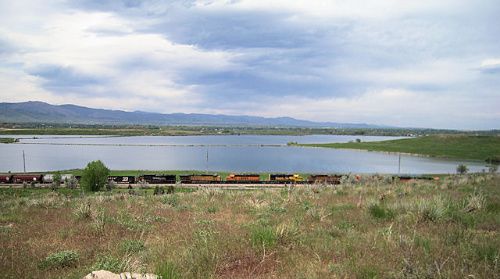 The End!